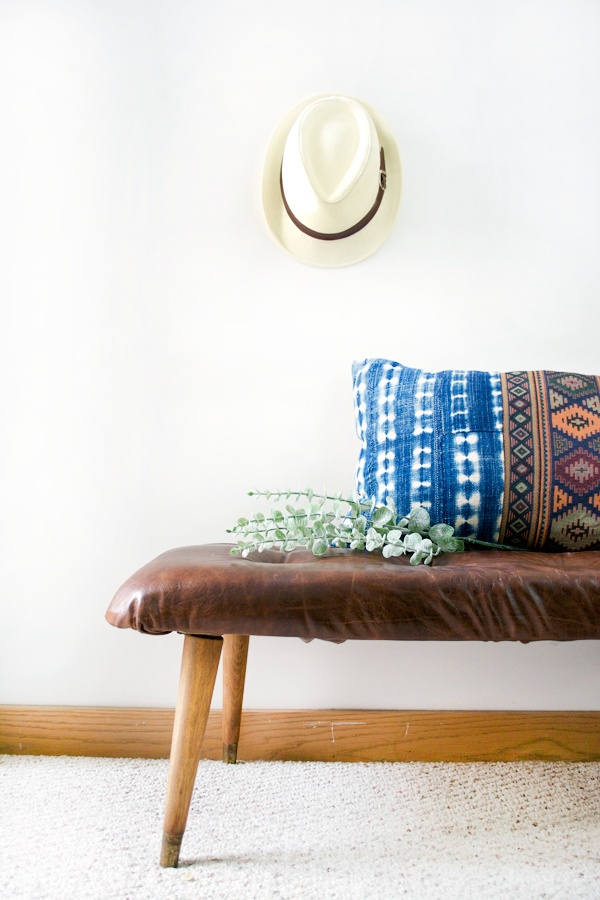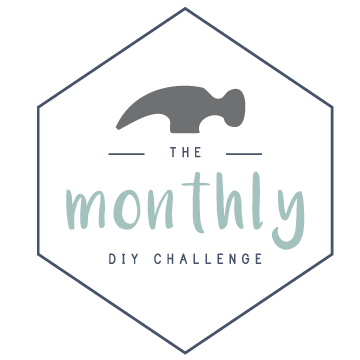 Welcome back to another Monthly DIY Challenge! This month we teamed up with the Leather Hide Store which I'm pretty pumped about. I love working with leather and they sell some absolutely beautiful pieces. We put in our orders back in January, when I was about ready to pop and I had no idea what I was going to make. I randomly selected a color and knew I'd figure out the rest later. My huge box arrived just days after we had gotten home from the hospital but like any master procrastinator, I waited until last weekend to finish my project :-p
DIY MODERN LEATHER TUFTED BENCH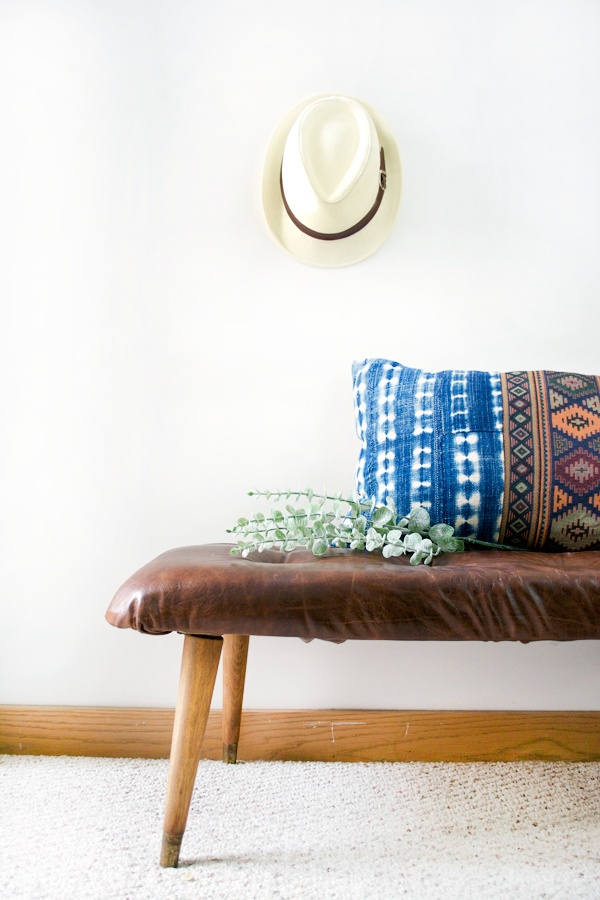 I had tons of ideas floating around in my head, and the piece of leather was huge so I wanted to use a good chunk of it. I had gotten this little bench off Craigslist not too long ago and I intended to put it at the end of our bed in our old place. We'll see if that will still work, but either way it needed to be reupholstered and freshened up and the leather was perfect for it.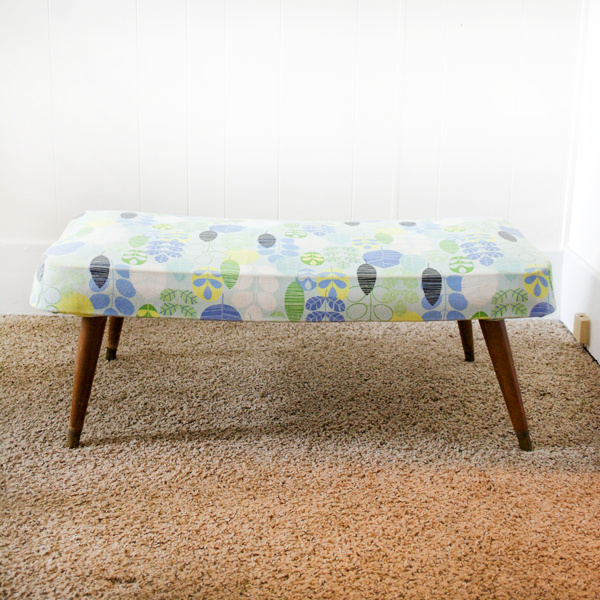 I didn't know what lied underneath until I ripped the fabric off…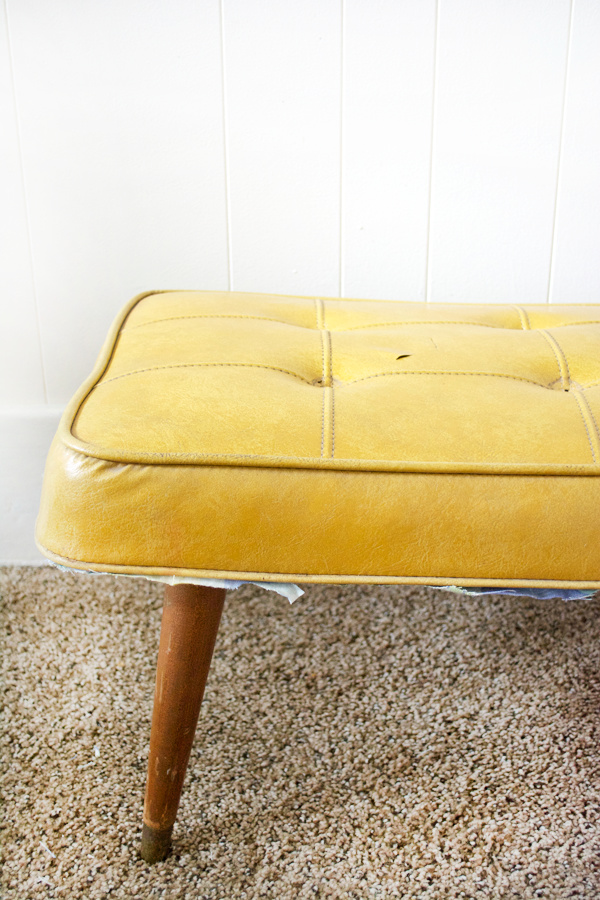 In all honesty not the worst. And it probably could have worked in someone's home…but the buttons were missing and the legs were all scratched up. So I started by deconstructing it so I could see what I was working with.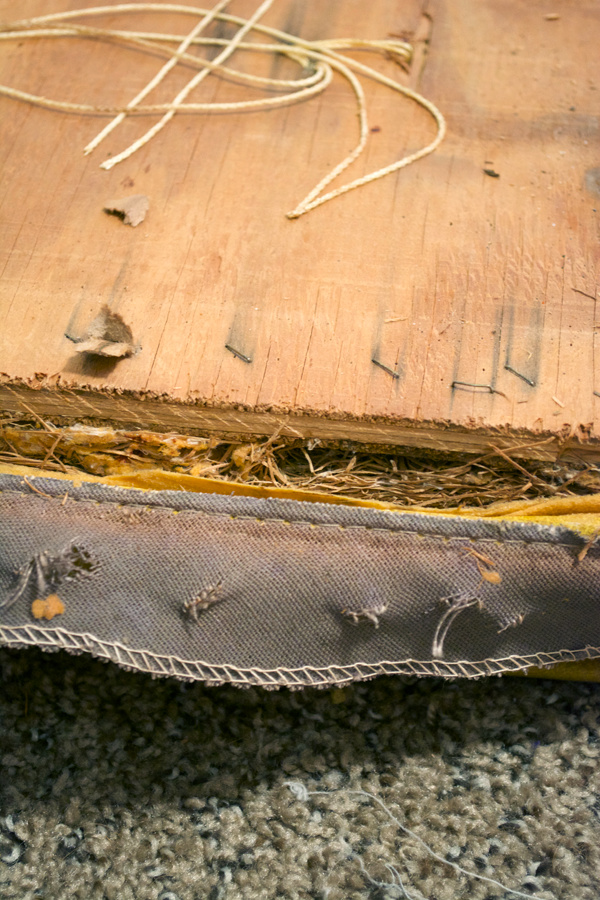 A million staples later and I finally got to the inside. To my surprise, it wasn't filled with foam. It was a bunch of wooden straw type stuff. Not gonna lie, I was kinda scared a bunch of creepy crawlers were gonna come flying out at me. But they didn't 🙂
The wooden piece was in pretty decent condition so I decided to just reuse it since I didn't feel like dealing with getting a new one in the middle of our move and everything else that's been going on.
There was this place back in Erie called The House of Foam and Fabric where I would always get pieces of foam for projects like this. They have every shape and size imaginable and that's where I picked up my foam for this guy.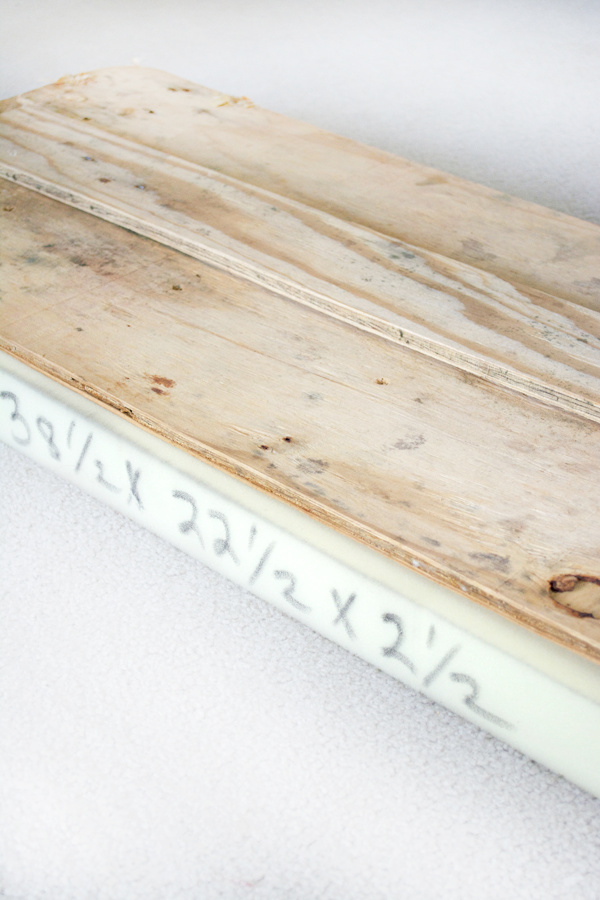 The nice thing about using the original piece of wood was that the holes were still there so I didn't have to do any drilling. Can you tell I was trying to make this project as easy as possible?
Since the leather was so thick, there was no way I was going to be able to use it to make buttons. So I bought some thin fabric from JoAnns in a similar color which worked perfectly. I love making buttons with these little kits.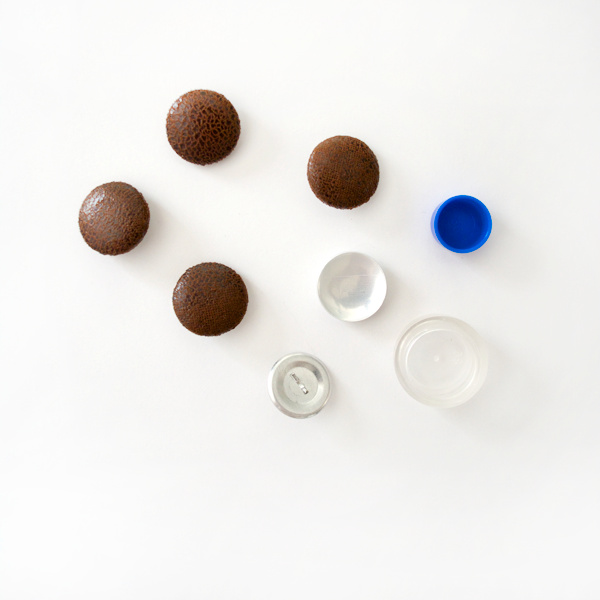 You can check out the piece of leather I ordered here.
Tufting isn't the easiest thing in the world, but it looks so good, so it's totally worth it. Once my buttons were done it was time to thread them through the leather, foam and wood. I used a nail to poke a little hole in the leather, and a screwdriver to poke the holes through the foam. To get the string through the foam, I tied a knot around a little paint brush and pulled it through like a needle. Ghetto I know. But it worked 🙂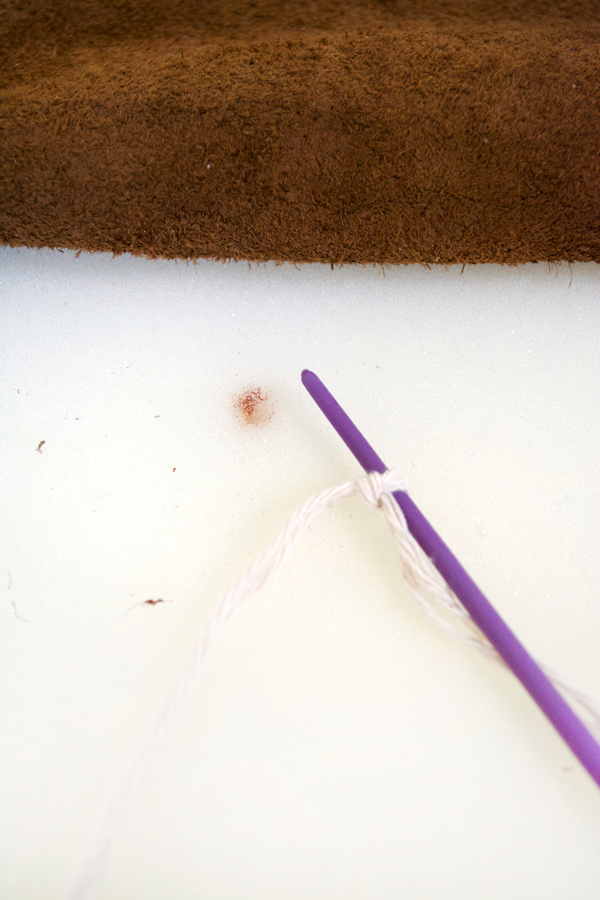 Once I had all the strings pulled through it was time to tighten them up and staple them down.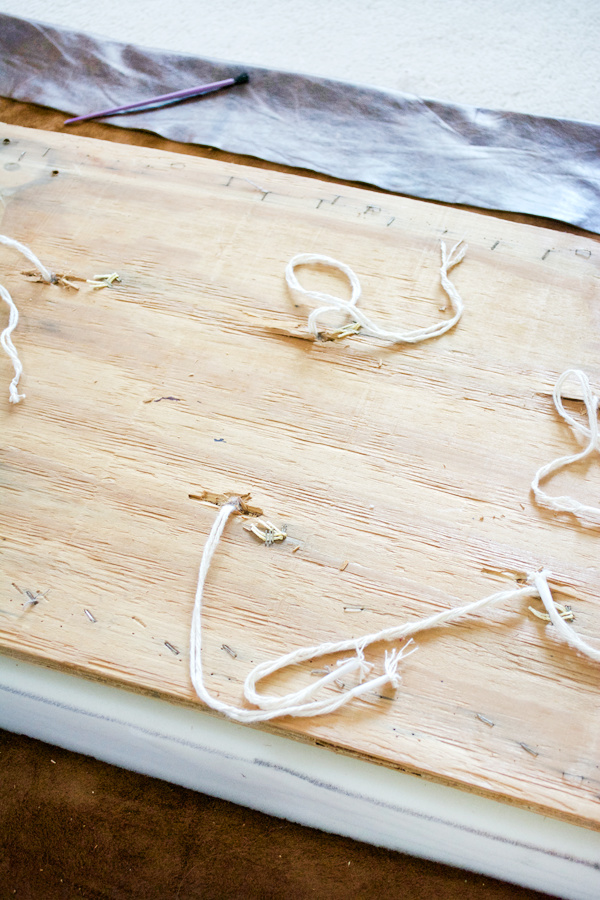 Et voila!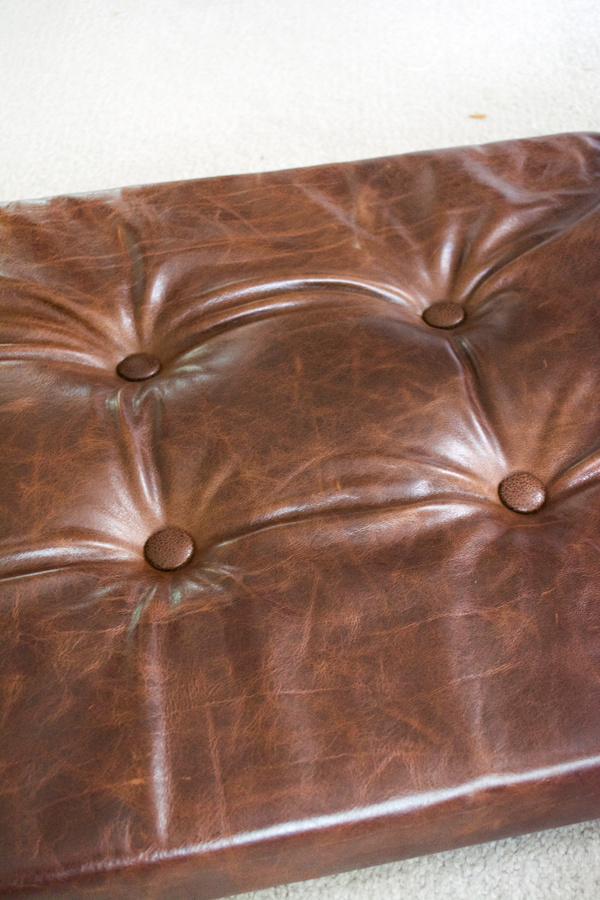 Pretty pumped about how that turned out. Now the hardest part of the whole project was wrapping the leather underneath and stapling it down. Since it was so thick, you couldn't really fold it or it would be too bulky. So I slowly worked my way around, pulling the leather tight and the hubs helped out and did the stapling. There are some places that formed little rolls, but they were mostly on the underside so you couldn't really notice them. Leather upholstery is beautiful, but with a thick piece like this it's definitely a little tricky to work with.
Last but not least were the legs. They were pretty badly scratched up and in desperate needed of a fresh coat of stain.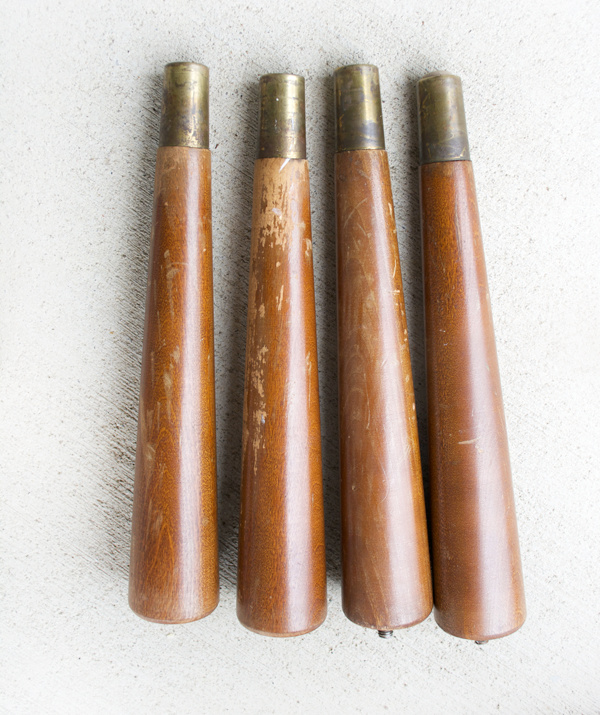 I used some sandpaper and got them down to the raw wood. Then added some fresh stain and poly to seal them up.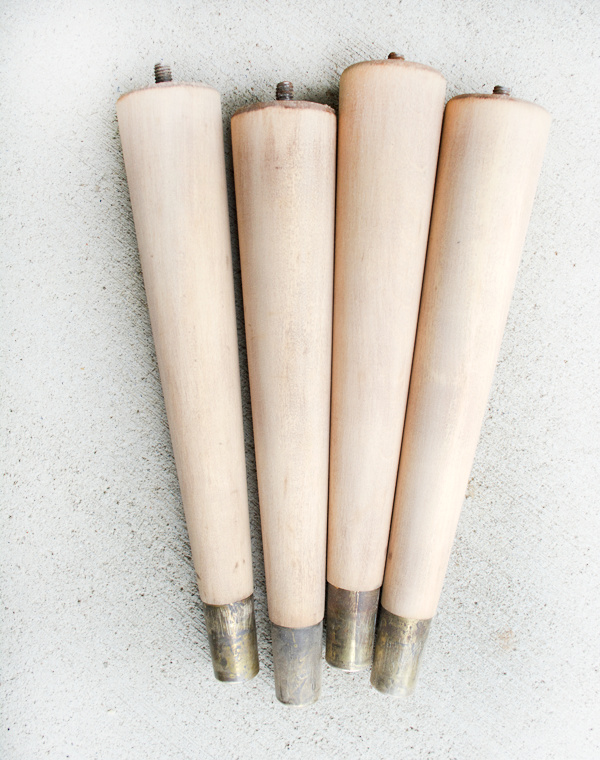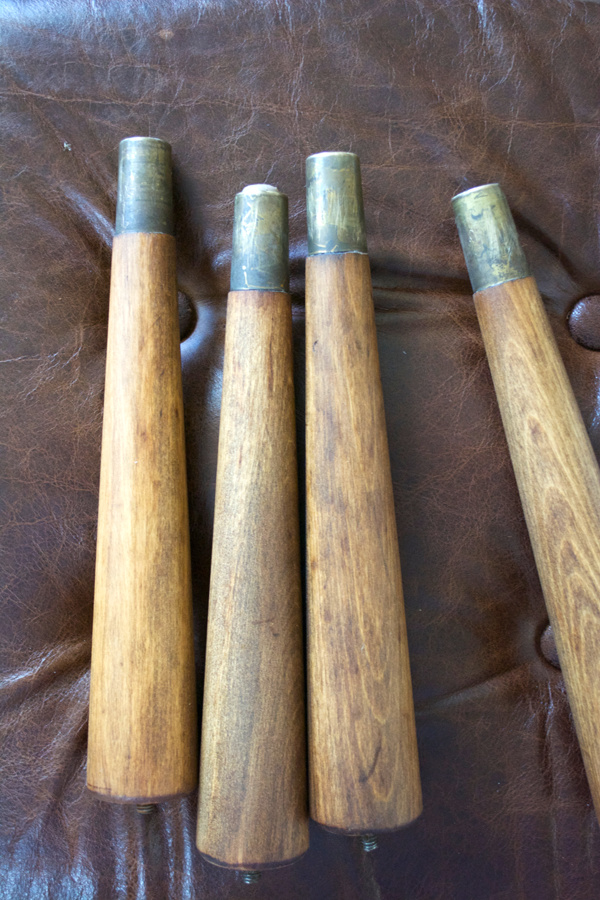 I left the brass caps as is for now but might try and bring them back to life a bit at some point. Any suggestions on how to do that? Once the legs were back on this baby was all done.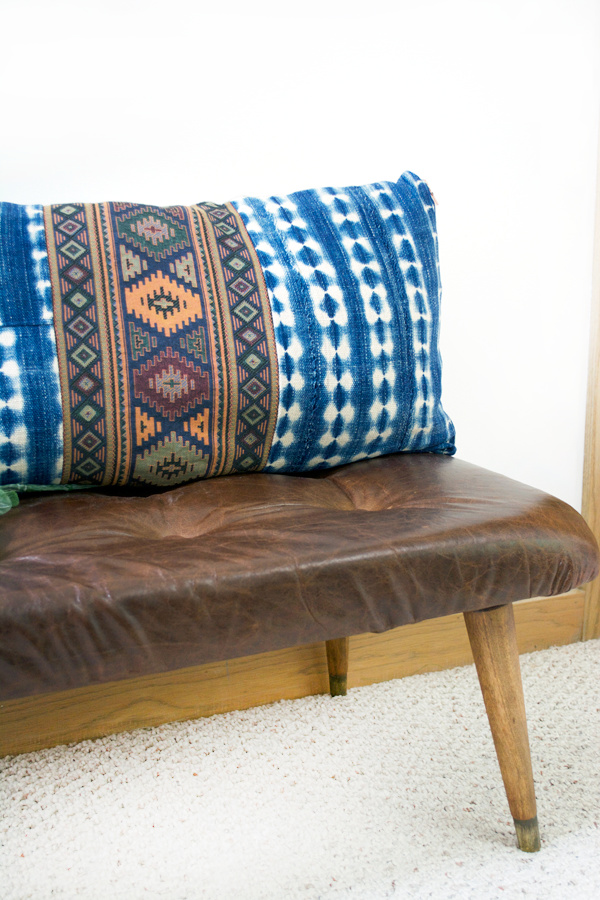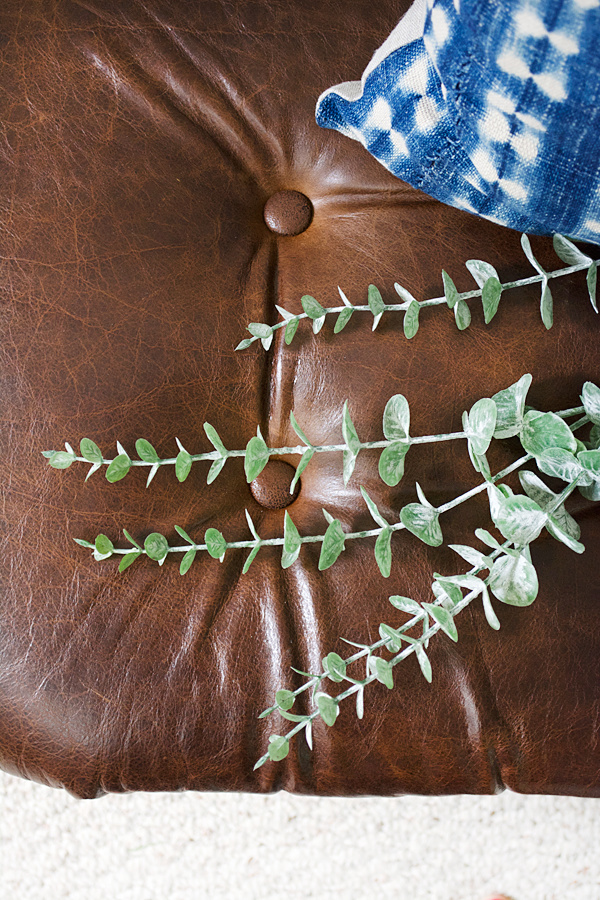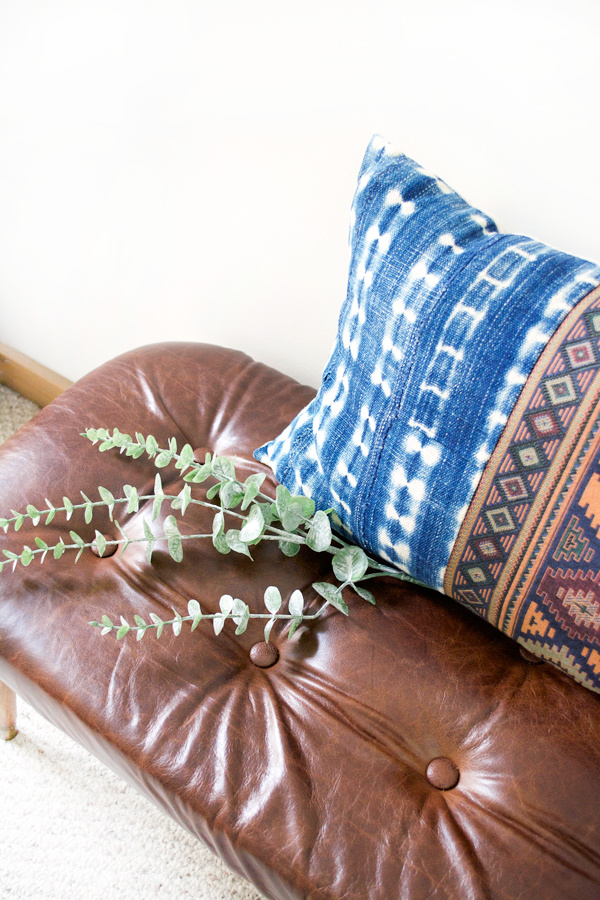 Isn't the leather gorgeous? I hope you agree, because you have the chance to win some yourself! One lucky winner has the chance to win a whole hide from their Special Collection. Giveaways is open to U.S. and Canadian residents! Good luck!
And don't forget to check out all the other fabulous projects created below.