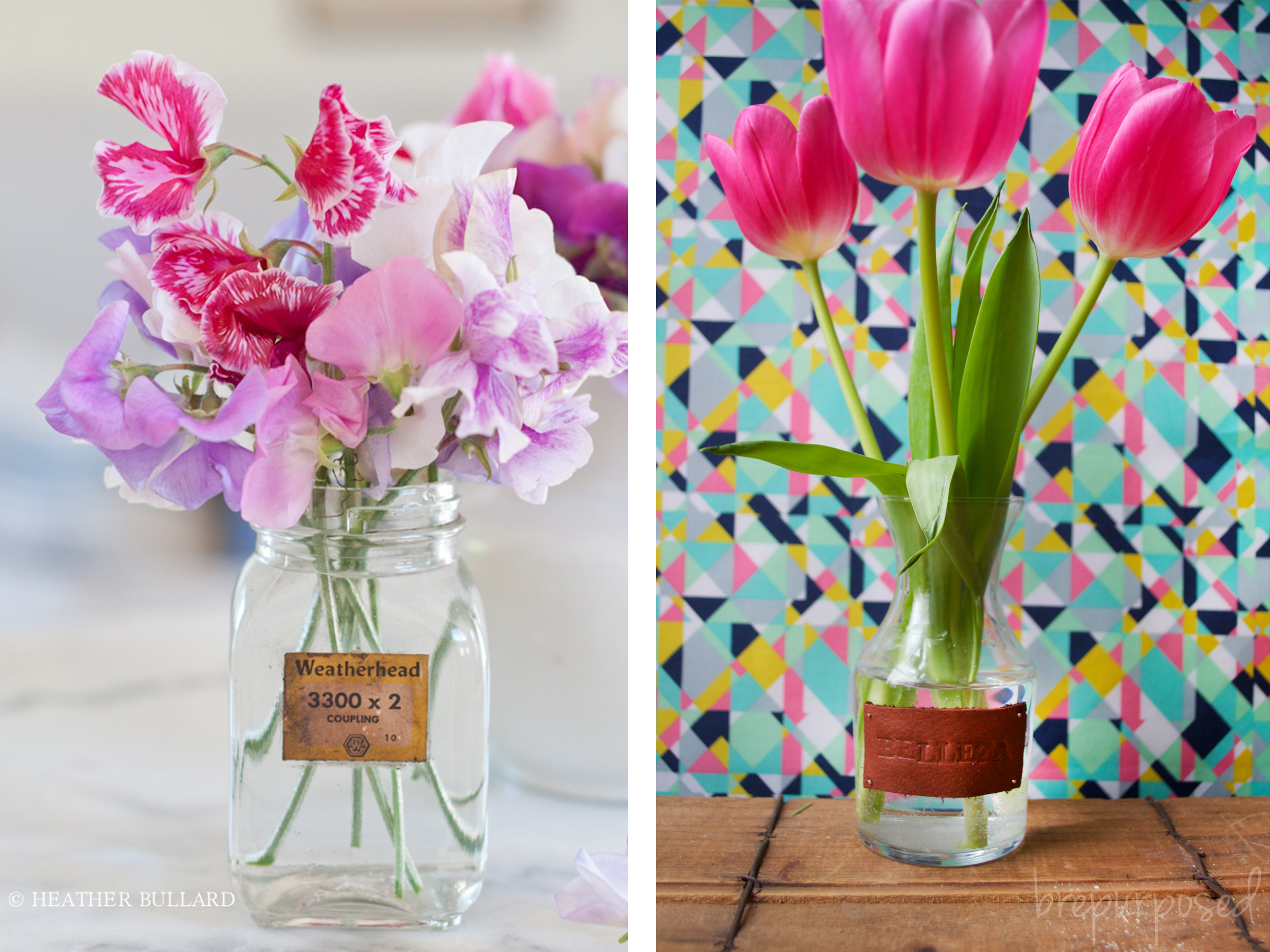 This was one of those projects where I saw a picture, got an idea, made an impulse purchase and hoped for the best. I was browsing Pinterest (obvs) and saw the picture on the left from Heather Bullard. Thanks so much for the inspiration that led me to create these DIY Leather Stamped Plant Tags!
DIY LEATHER STAMPED PLANT TAGS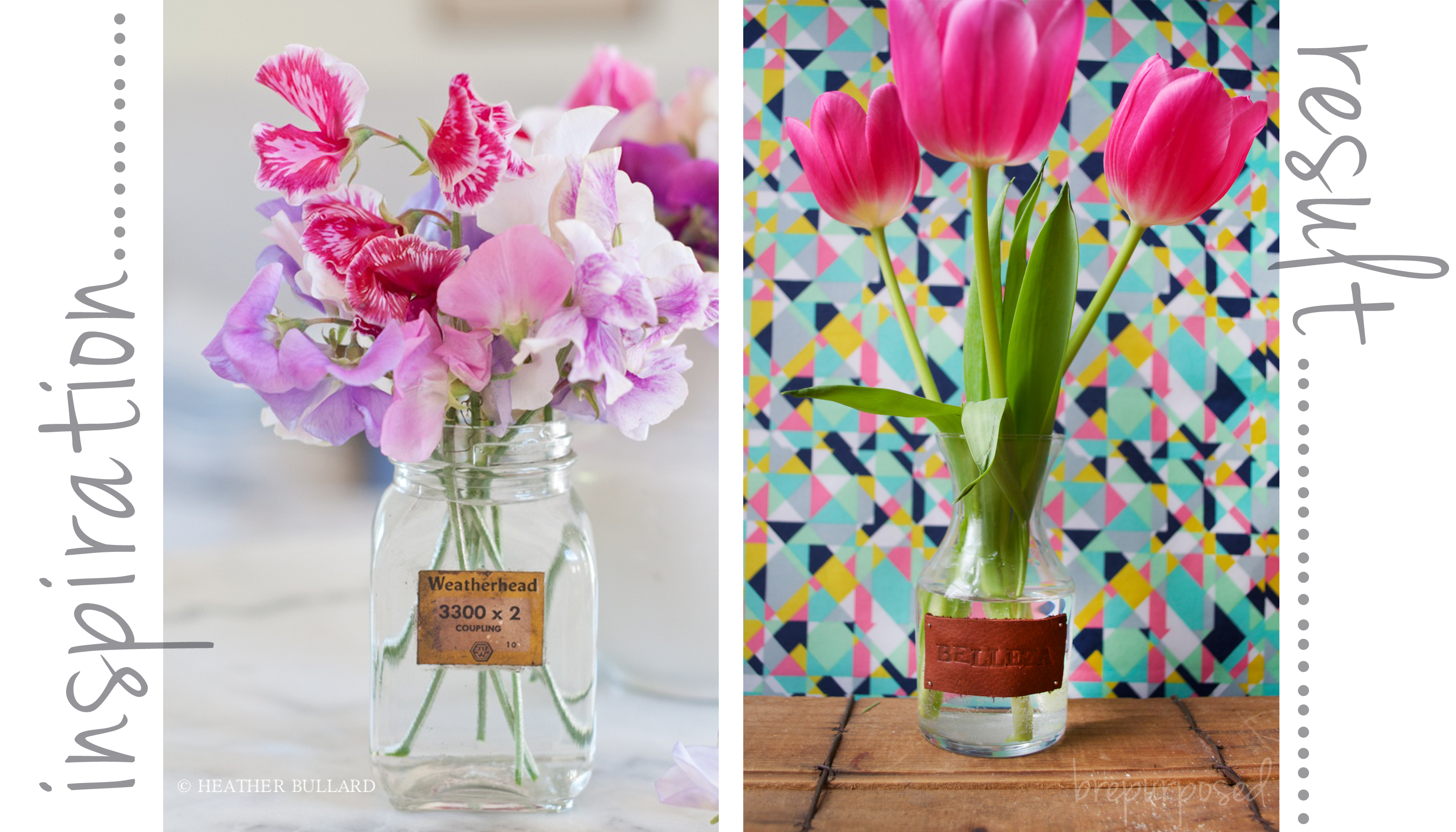 I was drawn to the beautiful colors of the Sweet Peas but loved that little tag on the vase. I can't quite tell what it's made of and to me it almost looks like it might be a metal, but it's hard to be sure. I wasn't ready to do any welding, and I figured I could make something similar with leather. How do you do that? Is there some kind of kit?
You bet! I headed over to Amazon and bought this leather stamping kit. It was the cheapest one I could find, and got great reviews. Thank you Amazon Prime for free 2-day shipping 🙂 I picked up some leather strips at Hobby Lobby and was ready to start! I wanted to make one for a vase similar to the picture above, but I also had some succulents sitting on our windowsill I wanted to tag.
I've been dying to incorporate copper into one of my projects and knew they would be perfect. I actually ordered the spray paint on Amazon here because the internet told me it wasn't sold in any of the stores around me. Liars. I found it in A.C. Moore and couldn't resist. I'm pretty sure the 2 cans won't go to waste 🙂 Here's the supplies I used: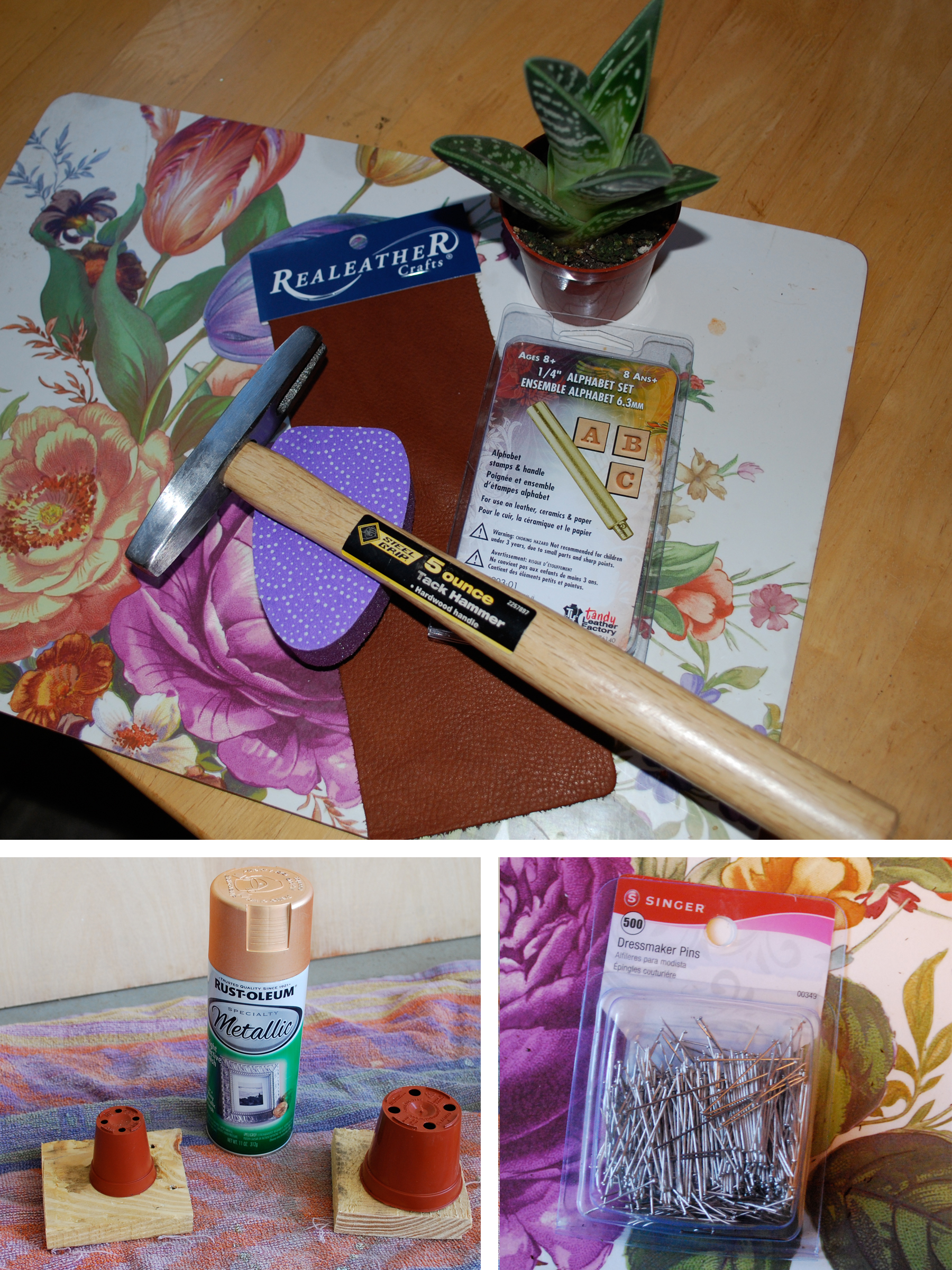 SUPPLIES FOR DIY STAMPED PLANT TAGS
–> Leather Stamping Kit (link above)
–> Leather
–> Wet Sponge
–> Hammer or Mallet
–> Vase, pot or any type of holder for your plant or flowers
–> Rustoleum Metallic Spray Paint in Copper
–> Sewing Pins
–> Hot Glue
Ok so the directions in the stamping kit say to wet a sponge and get your leather wet, but don't soak it. I found this to be true. If it's soaked it doesn't stamp as well, but if it's dry it doesn't stamp either. I just made sure that the area I was stamping had water on it and that seemed to work. If you're doing a long word, you're going to have to keep using the sponge because it dries up pretty quick. The kit comes with a little handle you attach the letters to and once you've placed it in the correct spot, give it a few hits with the hammer to embed the letter into the leather. Make sure you don't lift it up or you're going to get a double stamp. It's kinda tricky to line up the letters evenly so I just used a piece of paper (you can use anything with a straight edge) as a guide to line up the bottom of each one.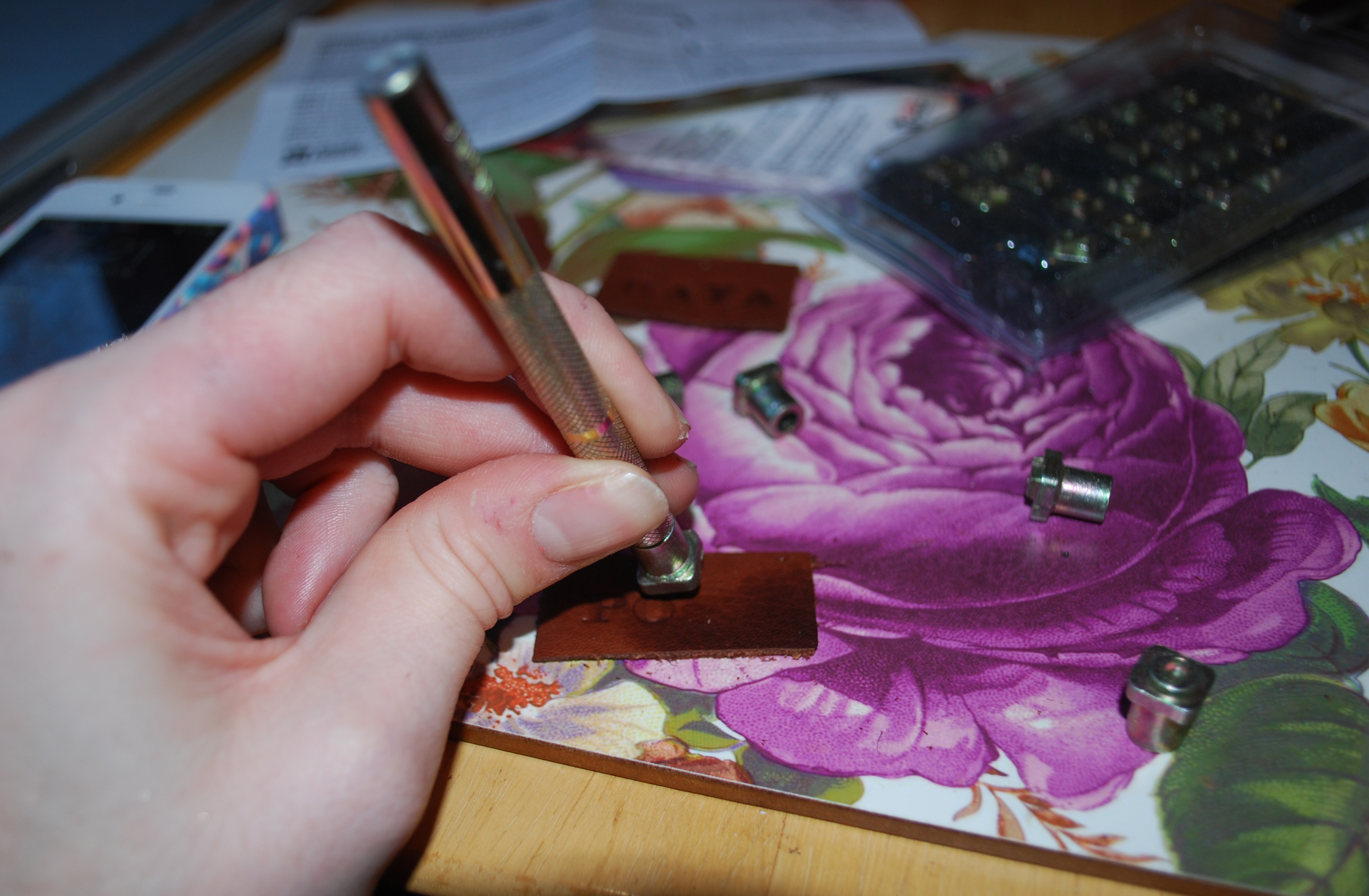 I spray painted the little plastic vases the succulents came in and o.m.g I want to paint everything with it. Amy, from Homey Oh My! was right. I'm OBSESSED. I'm seriously crushing on copper right now. Isn't it amazing?! After doing that and holding up the leather tags to the vases, the colors were pretty similar. I wanted to make the tag stick out a little more. I used sewing pins at each corner to give it a little pop of silver and add some contrast. I used wire cutters to cut the excess pin off and just used some hot glue to attach.
I had a few ideas for what I wanted to put on my tags. Originally I thought I'd just do words like, grow, love etc. The more I thought about it the more I didn't like it. I wanted to get more personal with my plants soooo I decided to name them! But I took it a step further and named them in Spanish, because let's be honest, it sounds cooler 🙂 With that being said I'd like you to meet my new friends!
Poco –> small, little (because he's just a little guy)
Raya –> stripe (because he's full of stripes!)
Rosado –> pink (because she's got little hints of pink)
Sorbo –> sip (this may not be as self explanatory as the others, but to me, it looks like the leaves on this guy could be used to sip water from)
Belleza –> beauty (I didn't want to get too specific since I'll change the flowers)
Now that that's covered, check out some beauty shots of these guys! I had so much fun with this photo shoot it was hard to pick favorites, so apologies for the photo overload!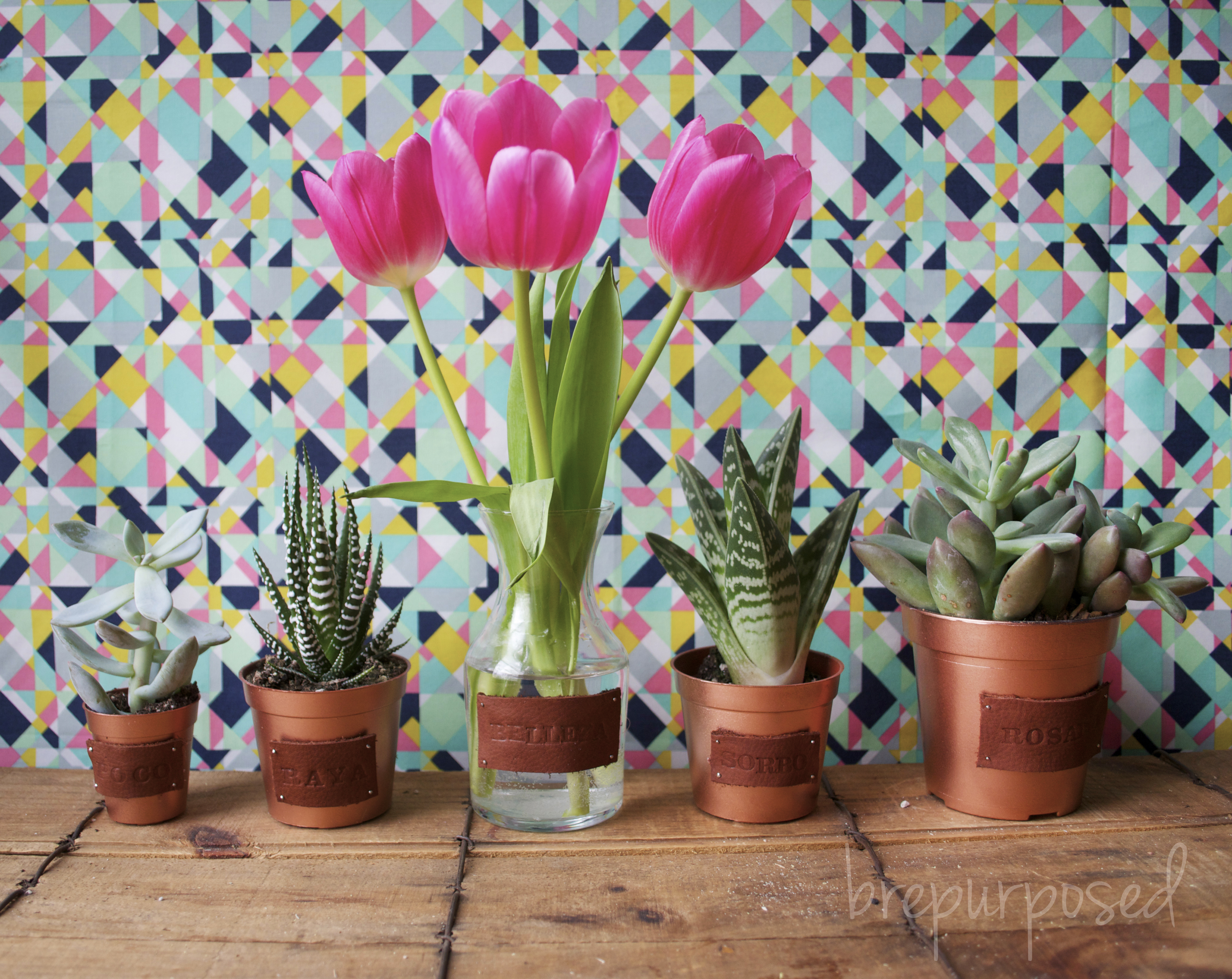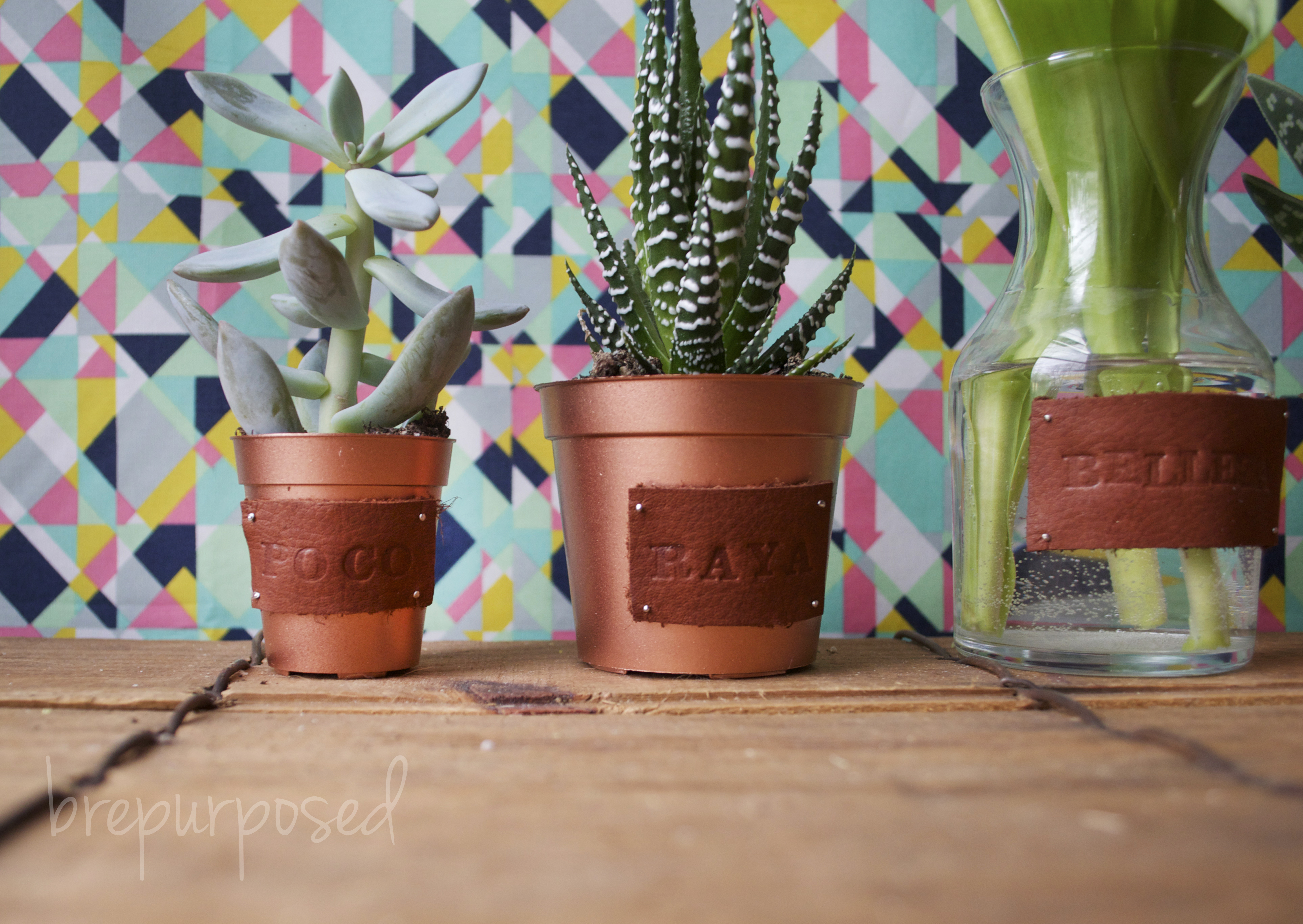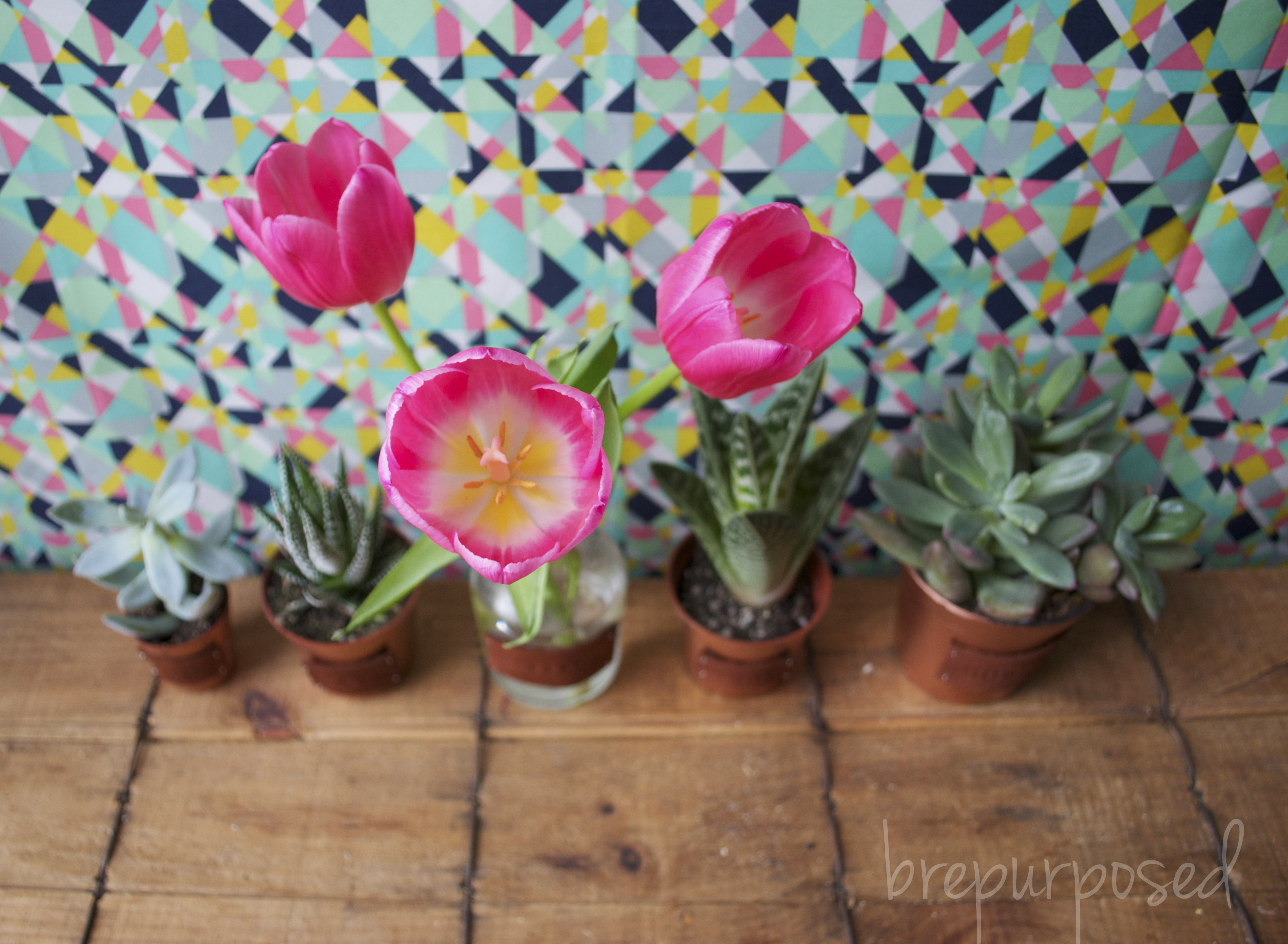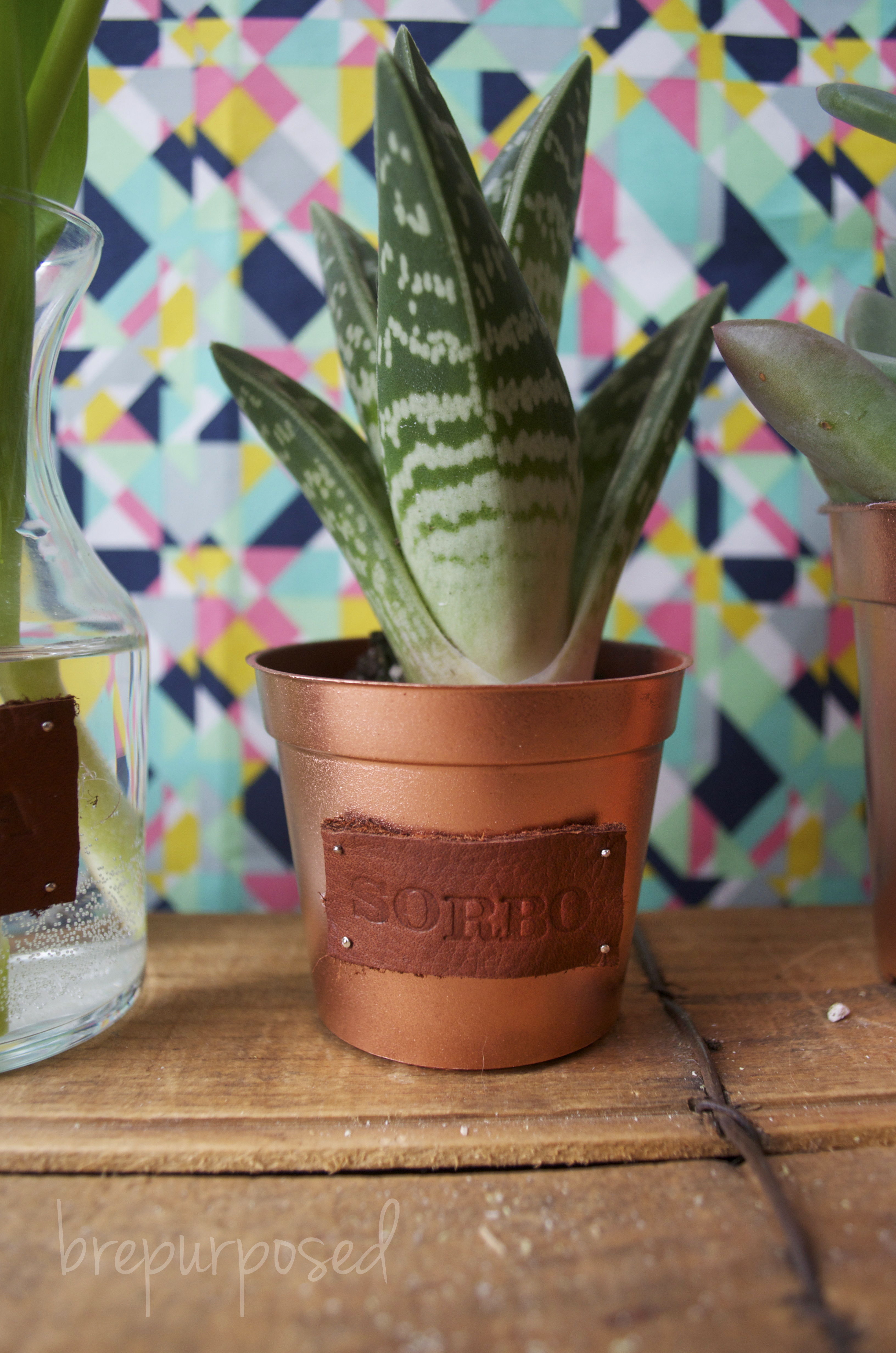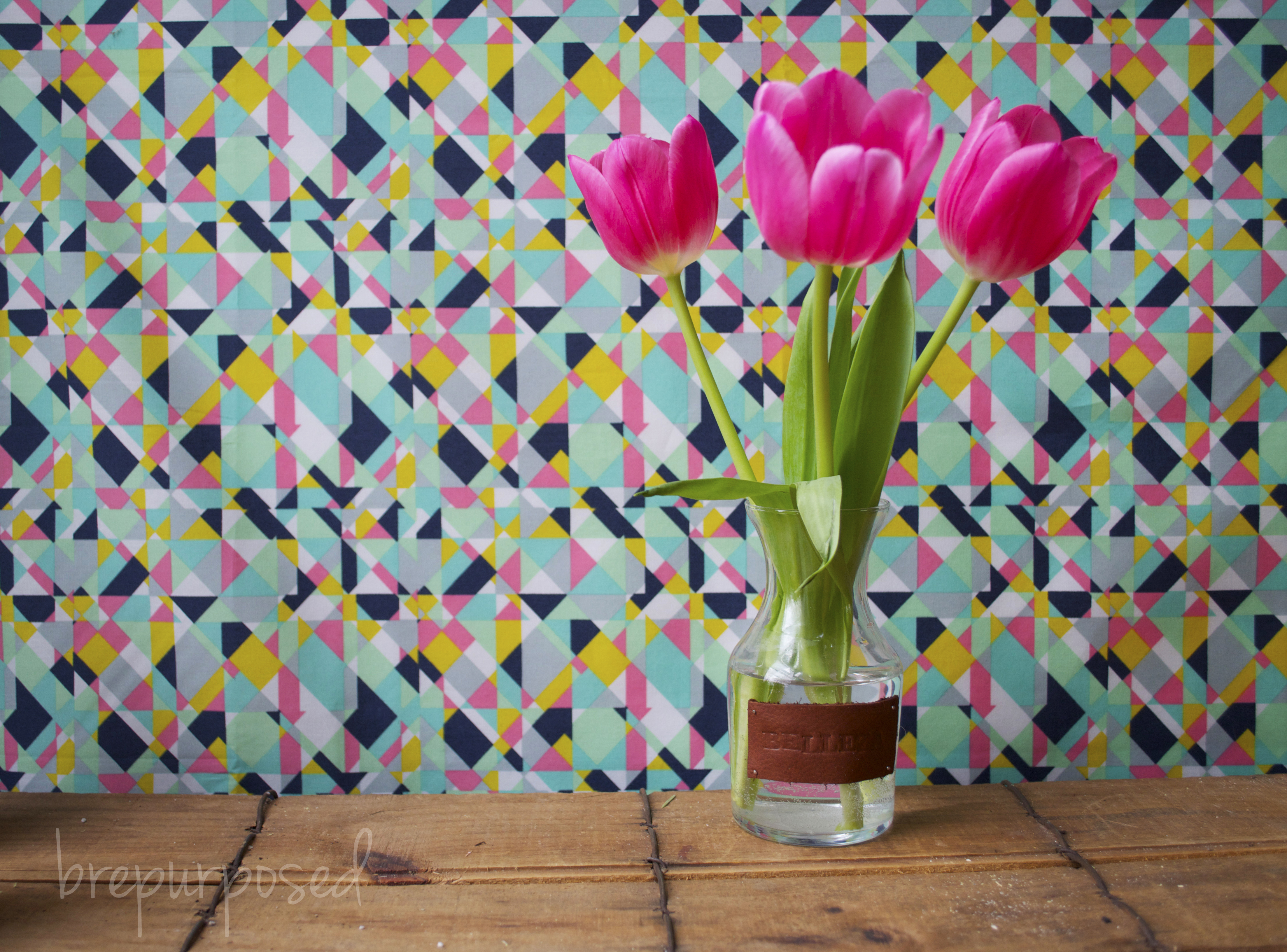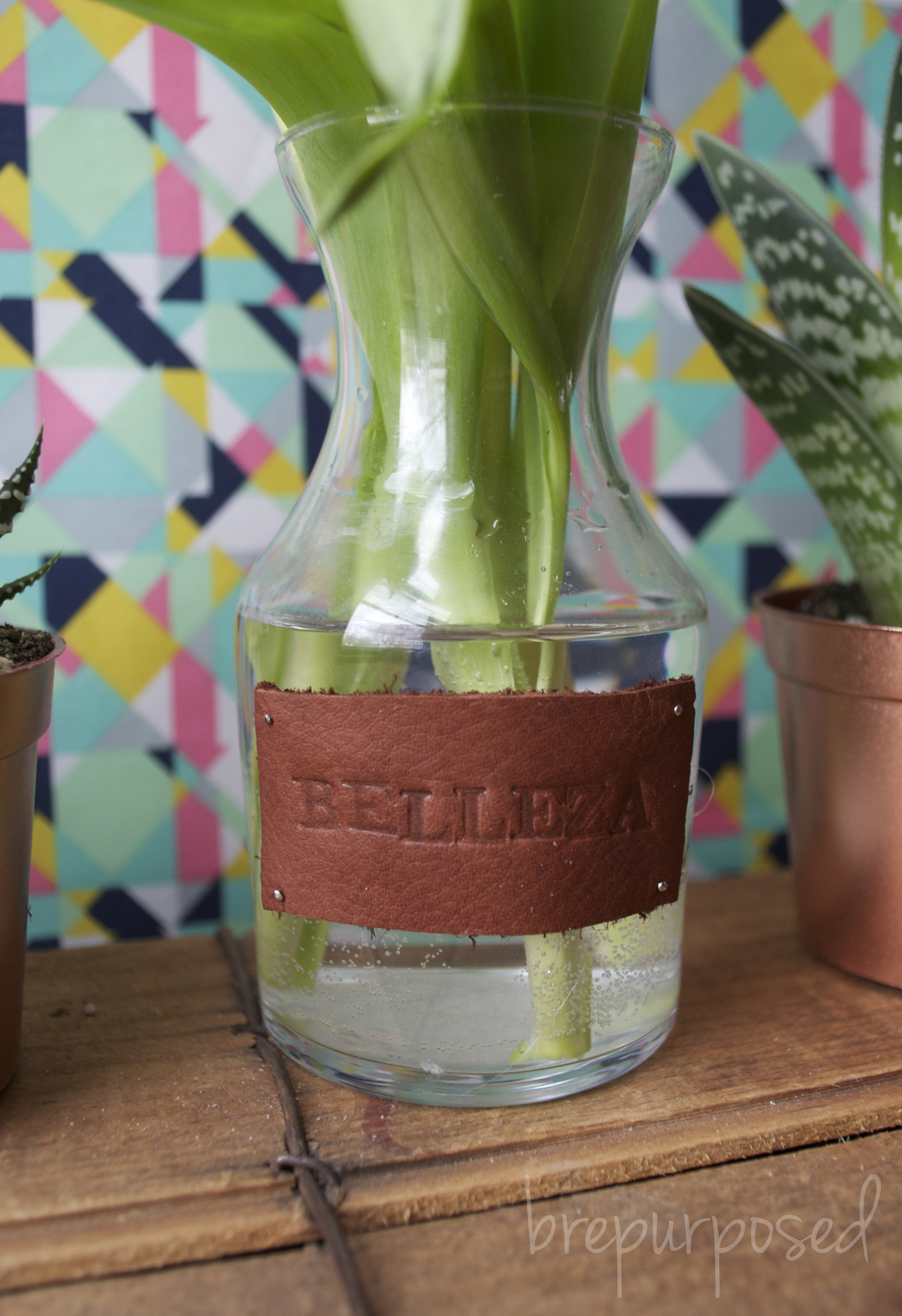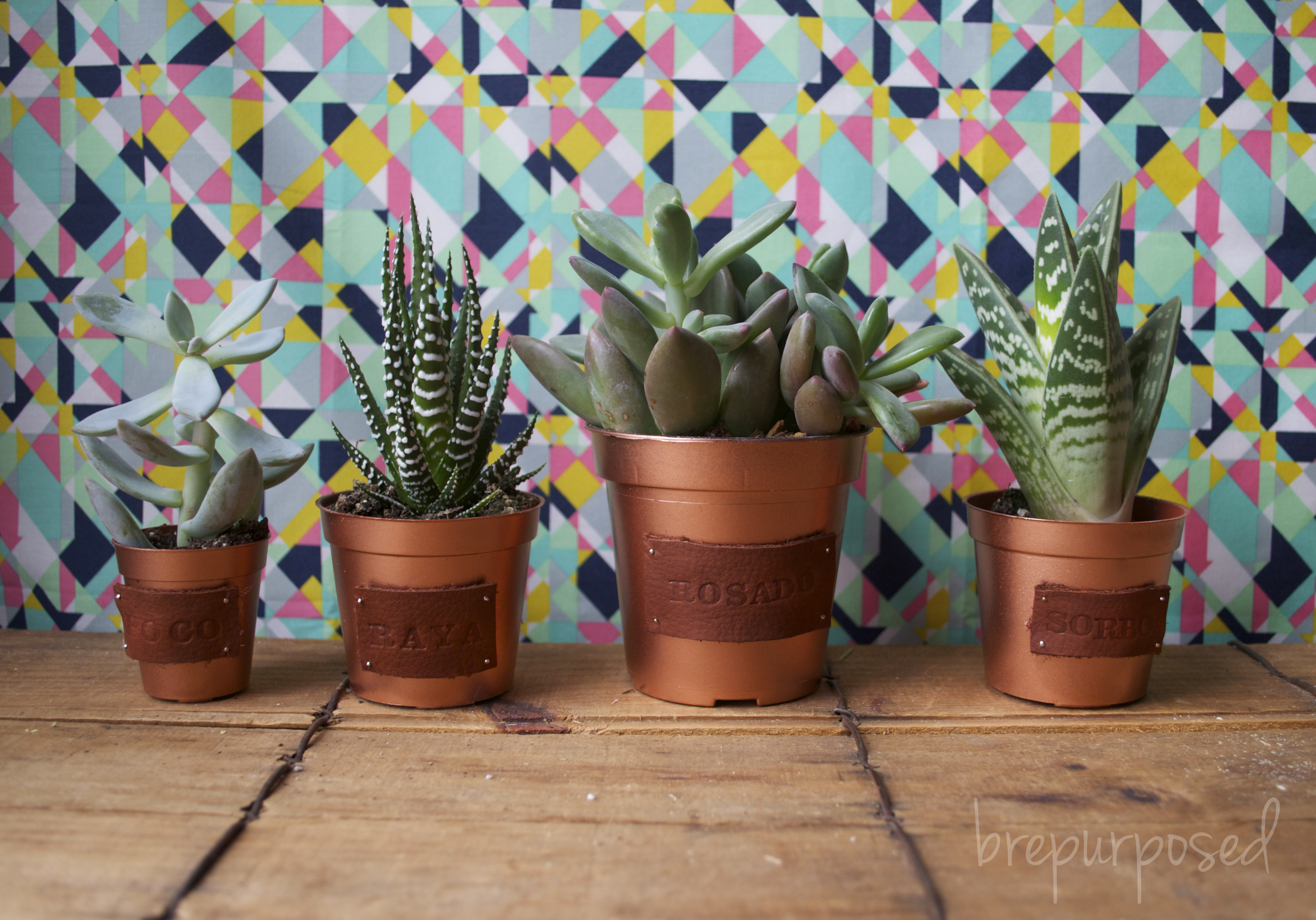 Happy Hump Day friends!