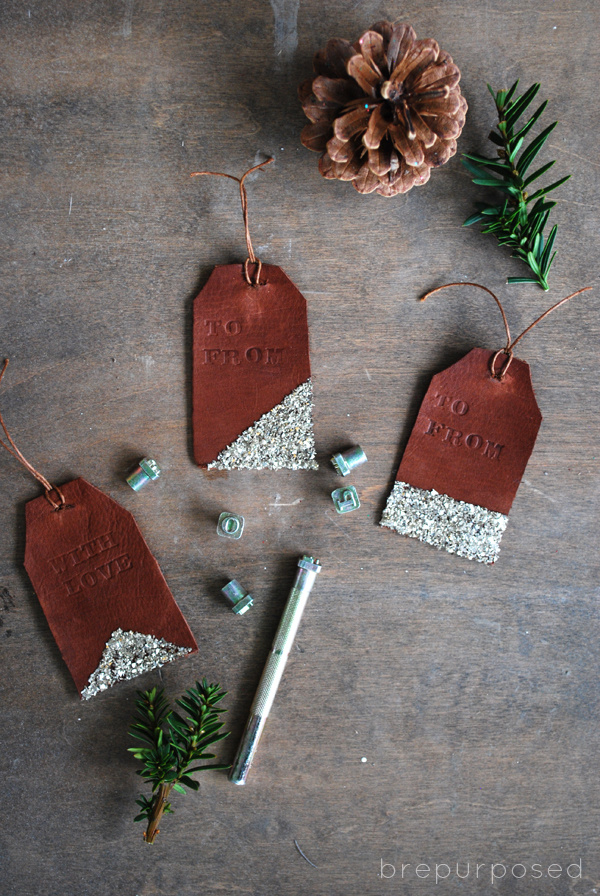 9 days. Are you ready?! I'm not. I still need to finish up my shopping AND wrap all my gifts. So instead of doing that, I decided to craft some more and make these Leather Stamped Gift Tags!
They're super easy and I made them from materials I already had. I was inspired by these Plant Tags I made for my succulents a while back and thought it was time to get back to some stampin' 😉
this post contains affiliate links
DIY LEATHER STAMPED GIFT TAGS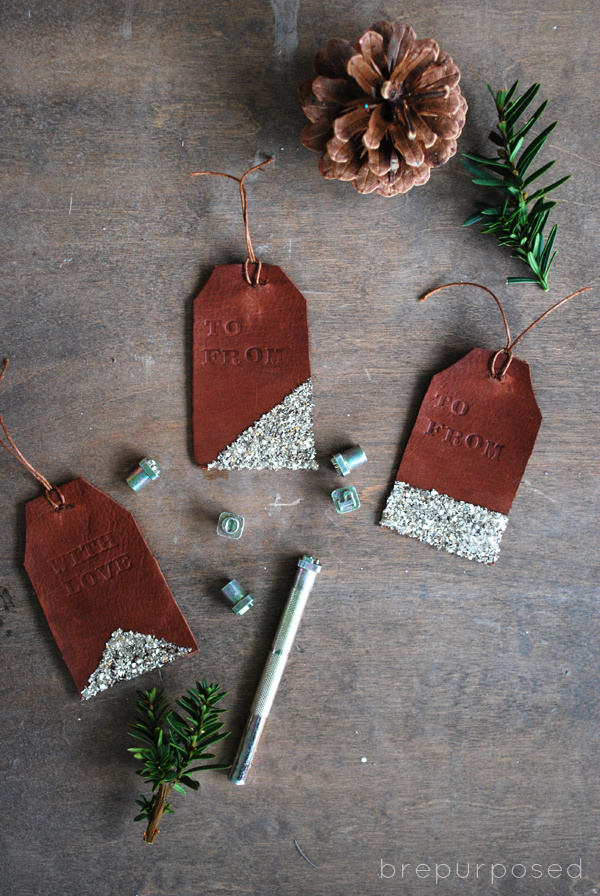 Here's what you'll need:
:: Leather
:: Glitter
:: Mod Podge
:: String
:: Leather Stamping Kit
(Also a hammer and a sharp object to punch your holes; I used a nail and a screwdriver)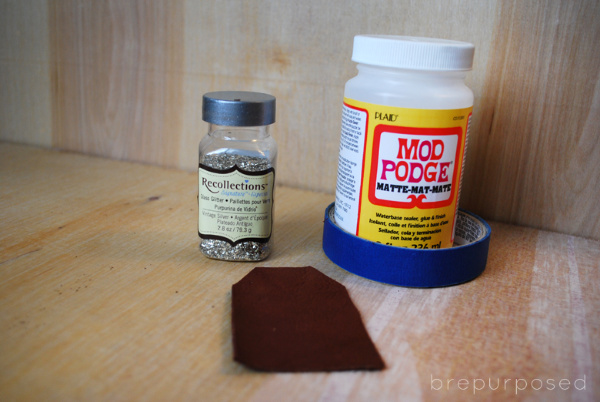 STEP ONE:
Cut your leather strip into the shape that you want your tags to be. Then glue off the area you want to add your glitter to.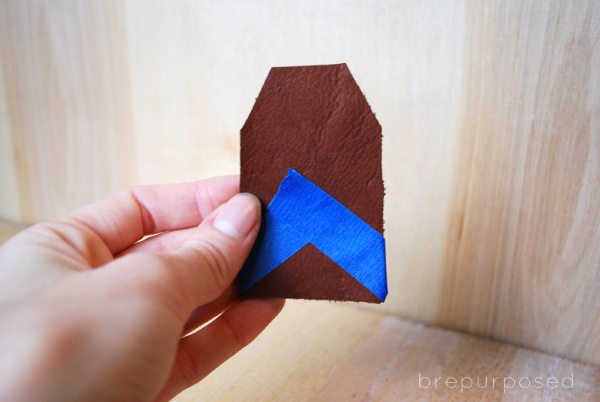 STEP TWO:
Apply your Mod Podge to the taped off area.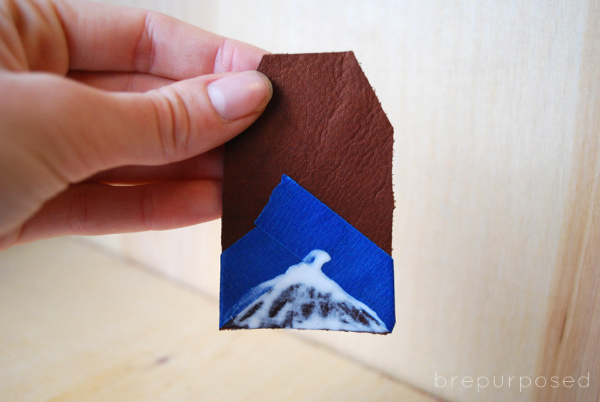 STEP THREE:
Now the best part. ADD GLITTER!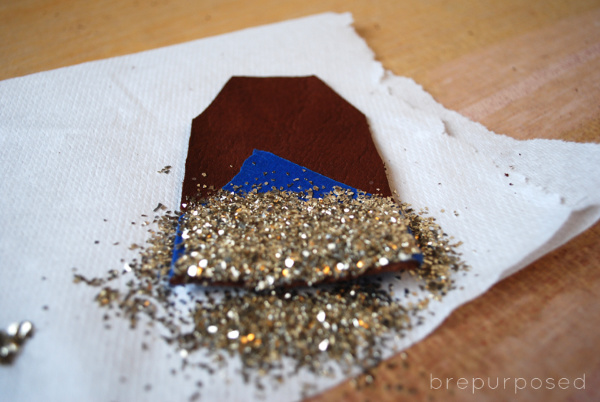 Peel off your tape and smile 'cause it's so pretty 🙂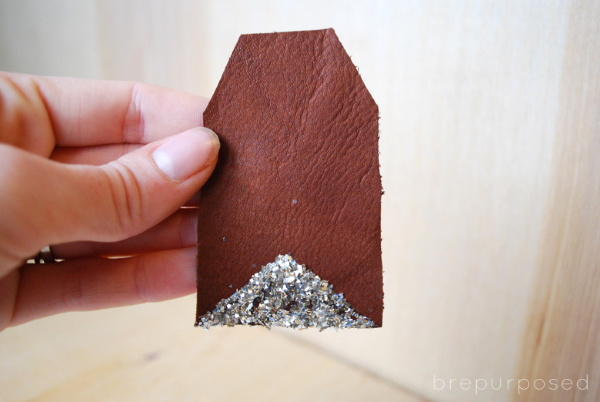 STEP FOUR:
Now let's get stampin'! This is the kit I have that I got off Amazon.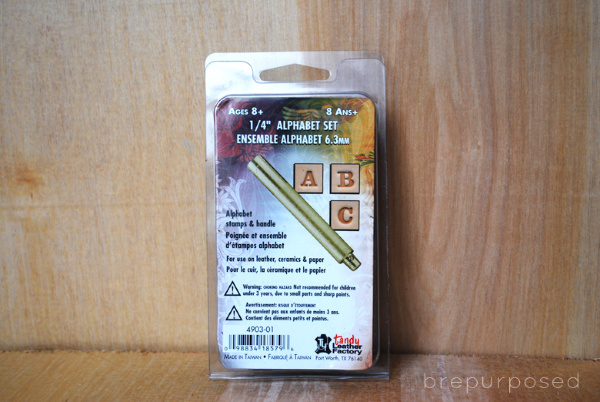 It's super easy to use. First you want to get your leather wet. I just grab a wet paper towel and then dab it until it's good and soaked in. You don't want your leather to be dripping wet, just enough so that the letters will make a solid impression.
Once you've done that, grab your stamper and pop on the first letter you need. Place it where you want it to go and hammer the end of the stamper about 10 times.
Banging metal on metal repeatedly kinda made my ears bleed, isn't easy on the ears so if you have sleeping kiddos you might want to wait until they wake up from nap time 😉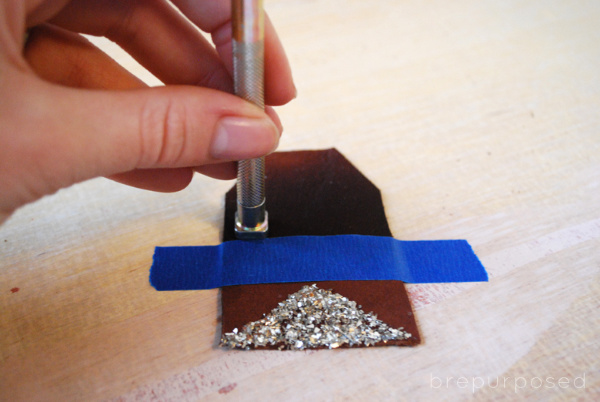 I find it's easier to use some tape as a guide so my words are straight.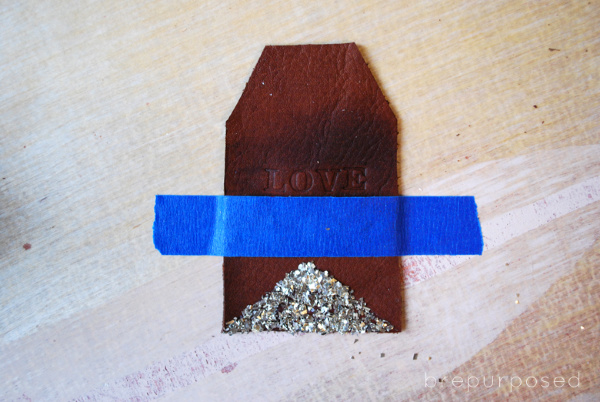 Repeat with each letter and voila!
STEP FIVE:
Now to make the holes, I first poked a small hole through the leather with a nail and then drove a screwdriver through the hole to make it bigger and smooth out the edges.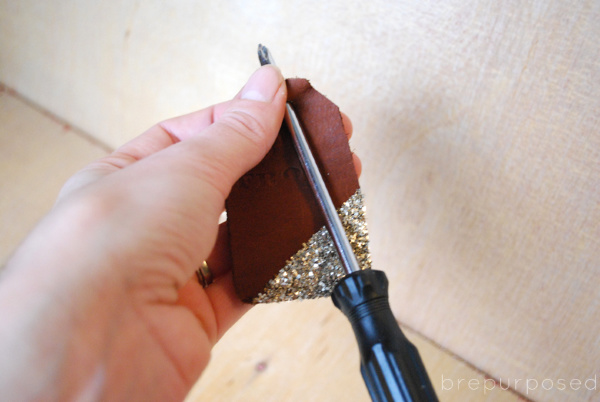 STEP SIX:
Then all you need to do is attach your string and you're ready to use them on your gifts! I'll probably use a silver or gold sharpie to address mine. I might leave the "with love" one blank though 🙂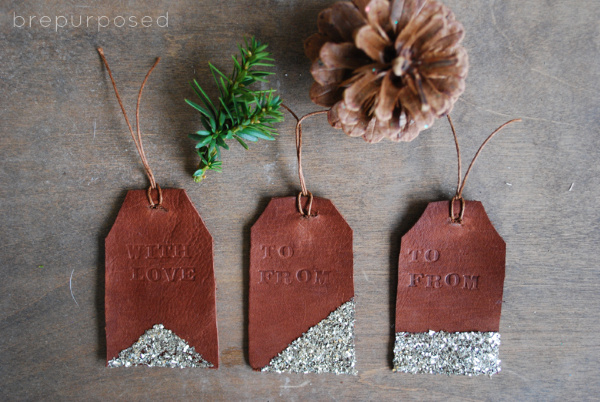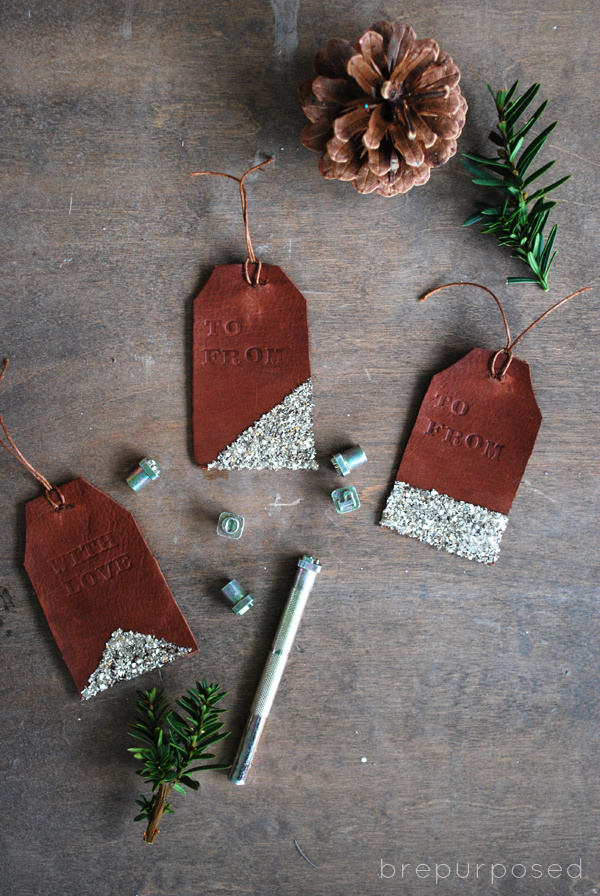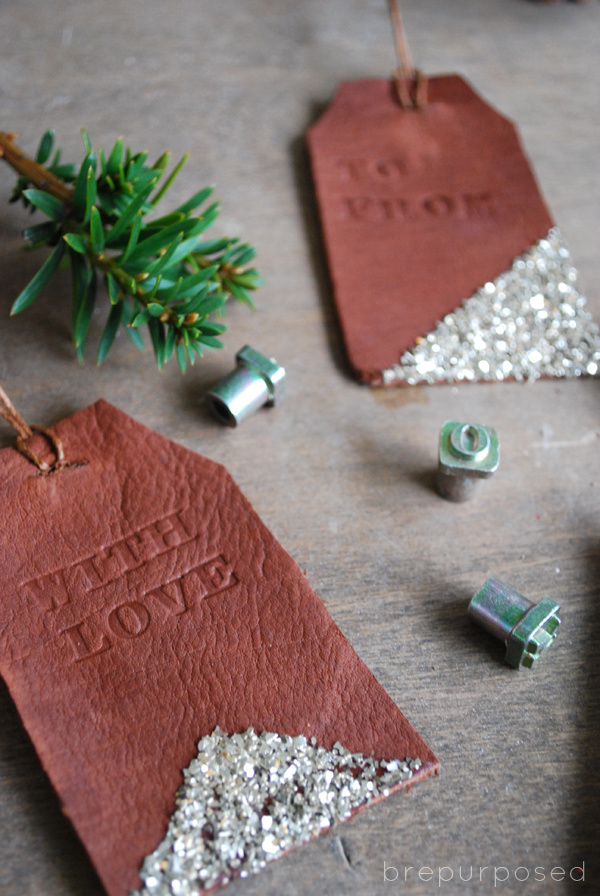 These were such a simple project and could totes be used for any occasion! I love being able to use materials and tools I already have on hand for a project, and this totally confirms that my impulse decision to buy my leather stamper was a good one 😉
Enjoy your Tuesday everyone!