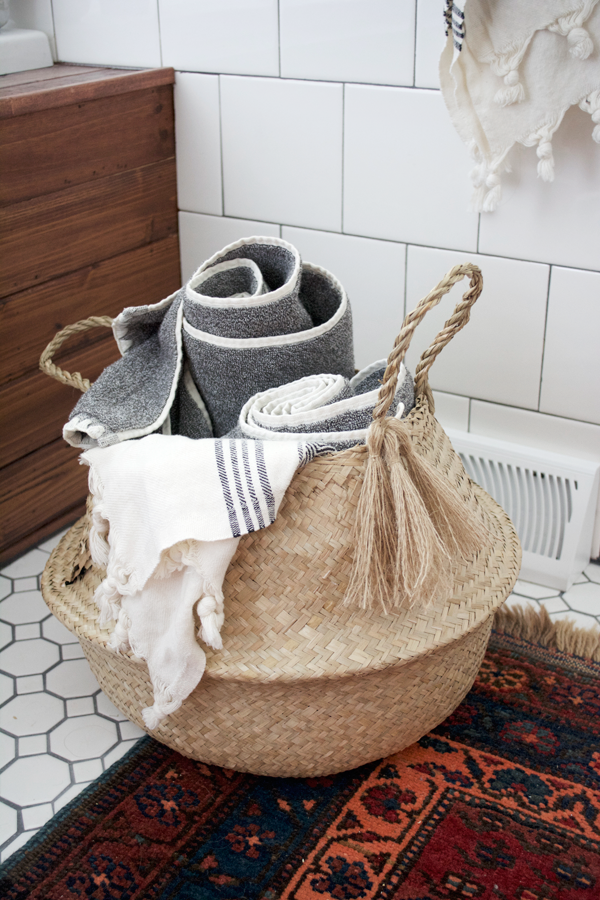 This post is sponsored b Kenarry Ideas for the Home, but as always all thoughts and opinions are 100% my own.
*affiliate links included
It's the second Wednesday of the month which means it's time for another Monthly DIY Challenge. This month we teamed up with a fellow bloggy friend, Kenarry Ideas for the Home, to use her Burlap Ribbon that she recently started selling on Amazon. I'll be totally honest, this was a BIG challenge for me. Burlap isn't really my jam but I was determined to make something that still blended with my style. So I came up with these cute little tassels to use in our bathroom that I think turned out pretty good!
DIY BURLAP TASSELS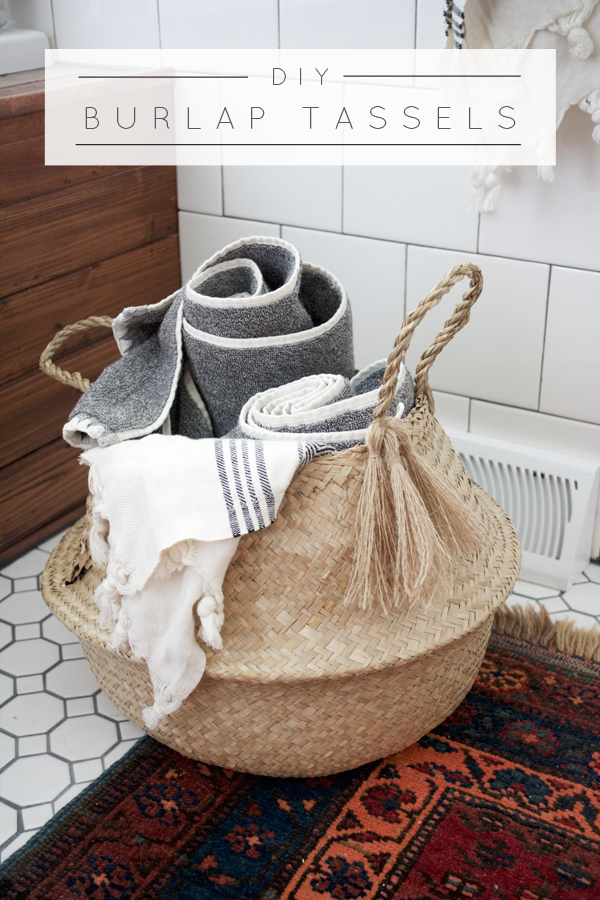 SUPPLIESFOR DIY BURLAP TASSELS
All you need is the burlap ribbon and some scissors and you're ready to get started.
STEP 1
Unroll your ribbon and then cut off both sides of the ribbon up to your desired length.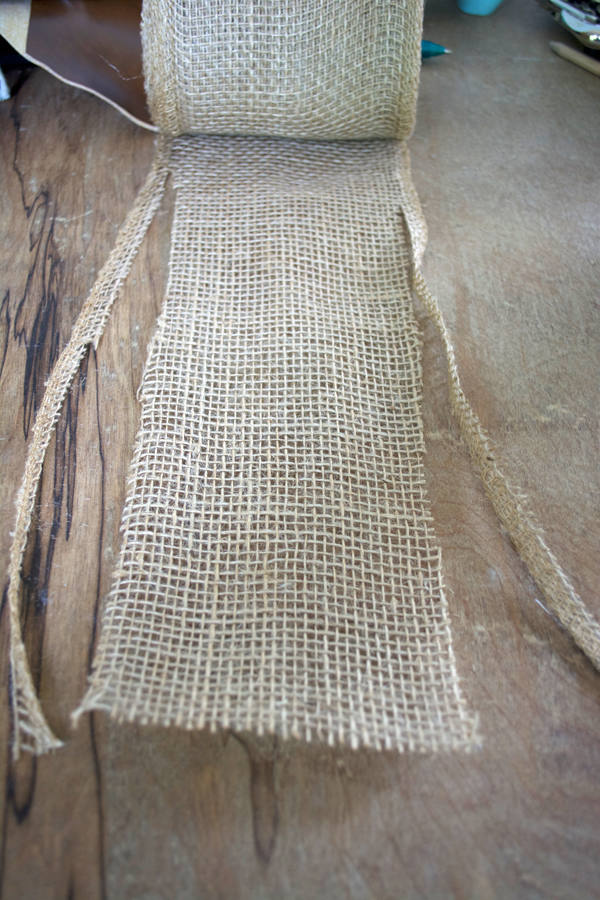 STEP 2
Then cut across the ribbon so you have one long strip of burlap.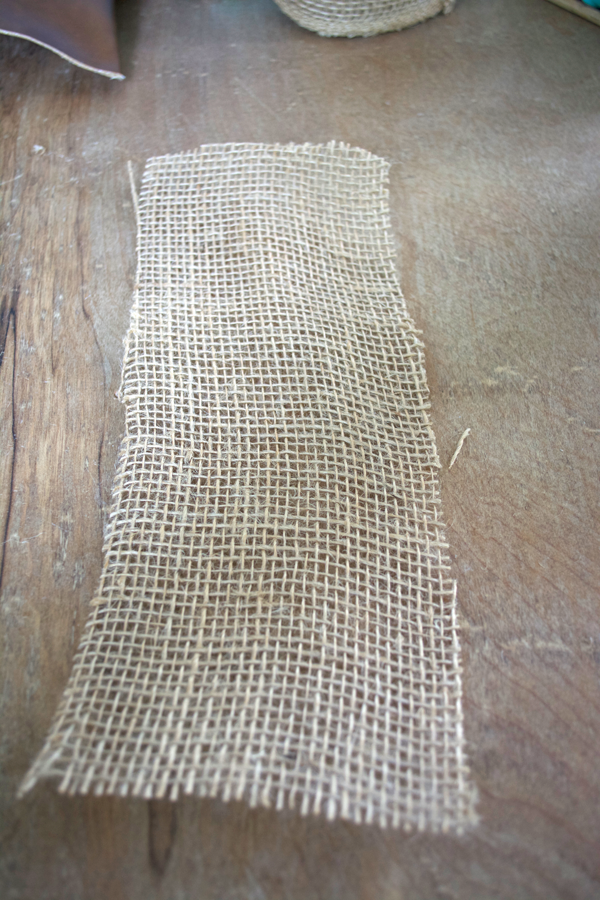 STEP 3
Start pulling the shorter pieces off in small groups.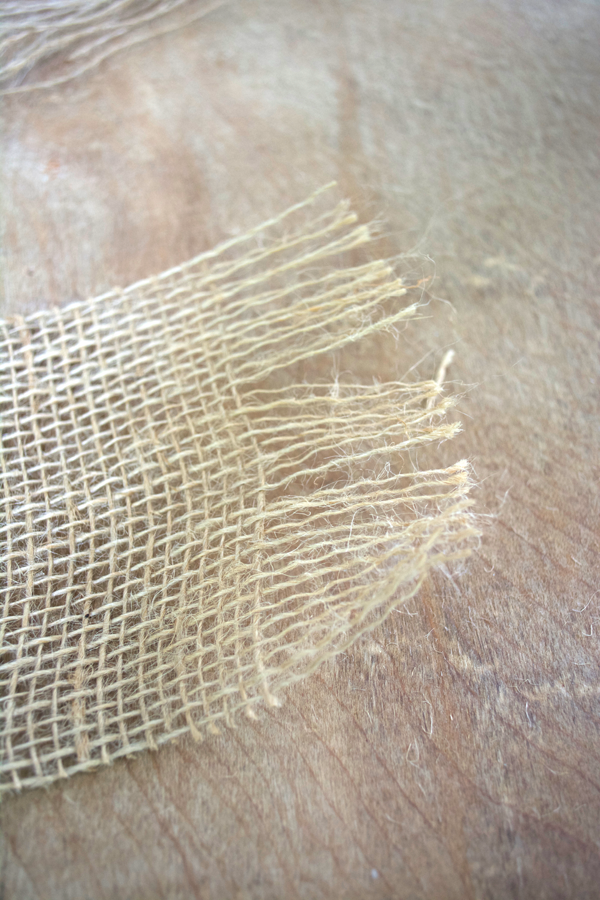 Until all you're left with is a big pile of the longer strings.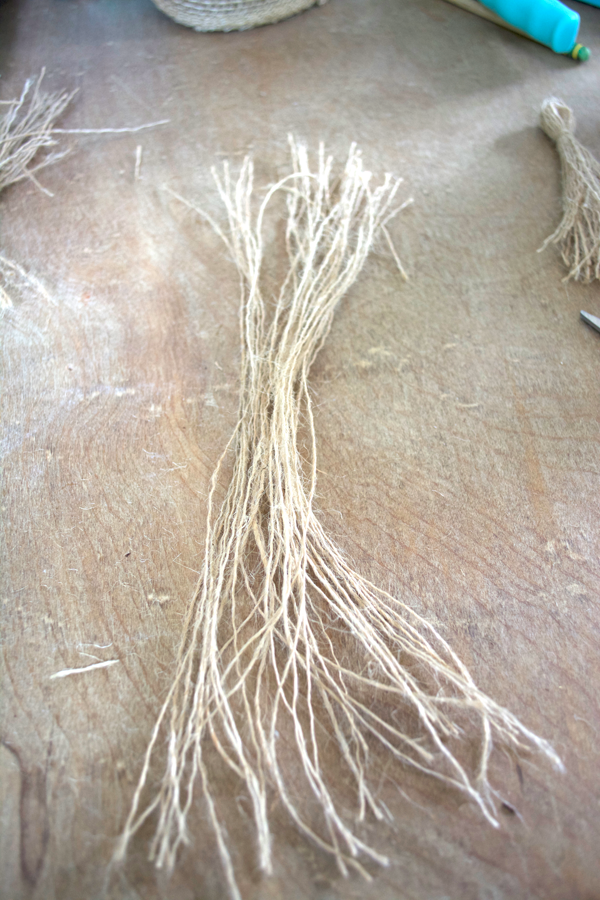 STEP 4
Gather them all together and fold them in half.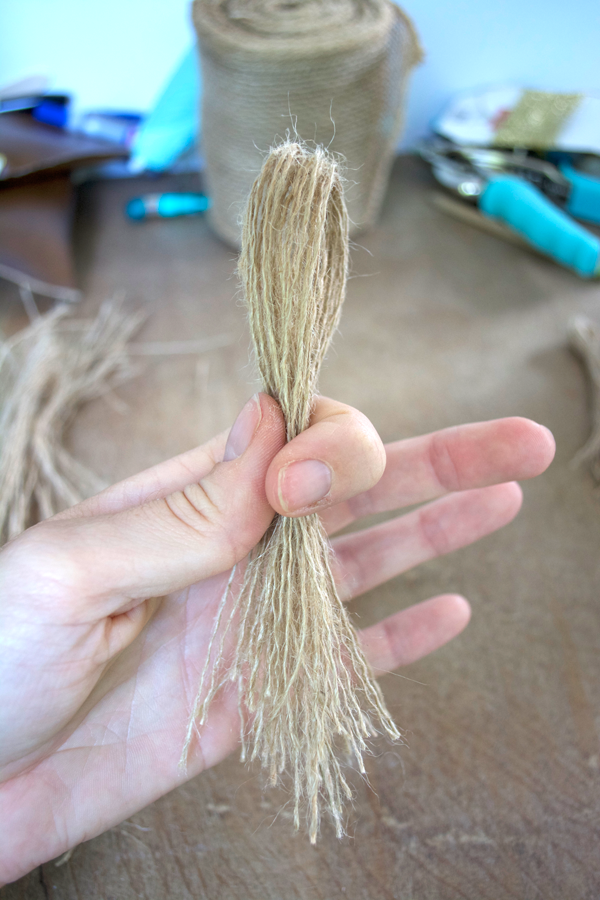 STEP 5
And then use one of the smaller strings to tie it around the top about an inch or so down and cut off the excess.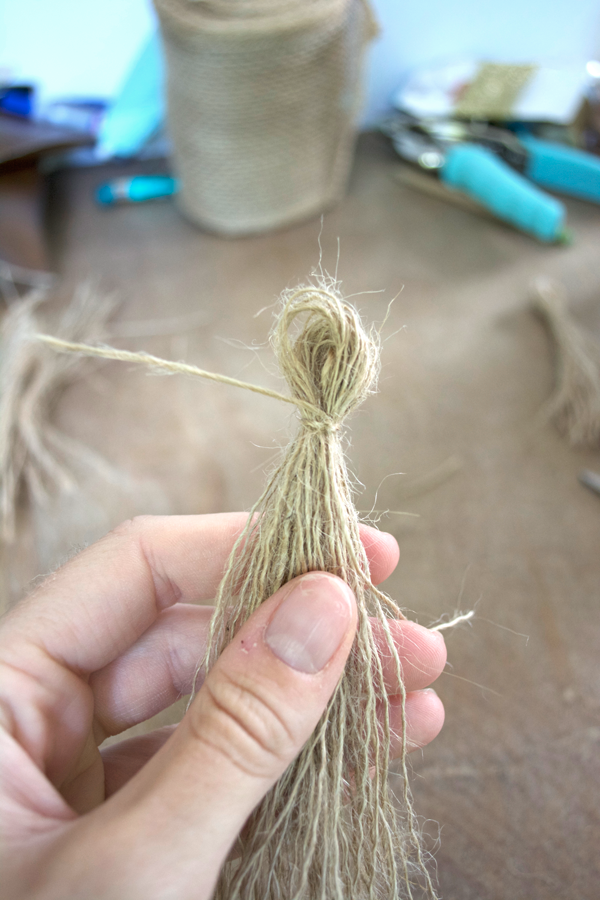 STEP 6
Repeat until you make all the tassels you want! I looped mine together onto some thicker string but you can use whatever you want.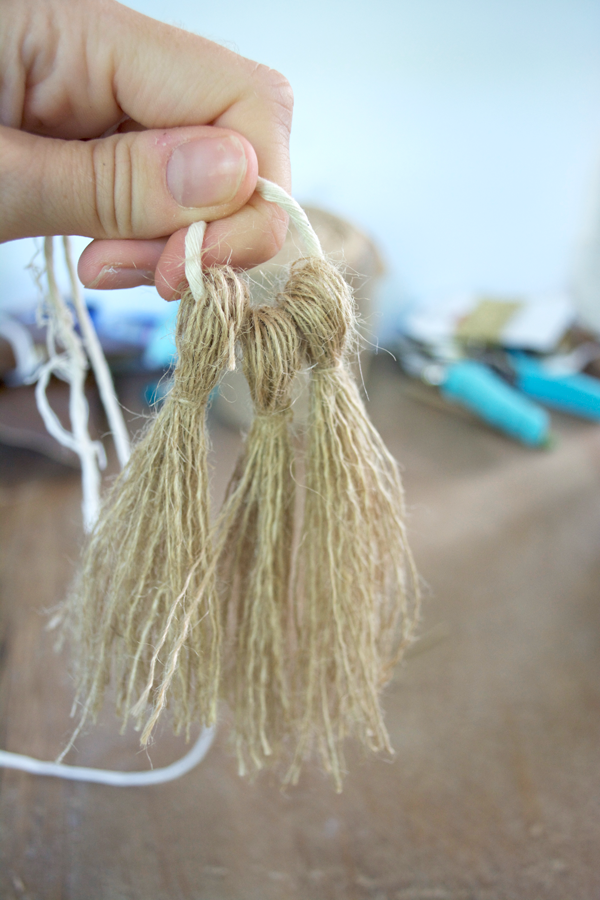 Then I attached them to this little belly basket we have in our bathroom!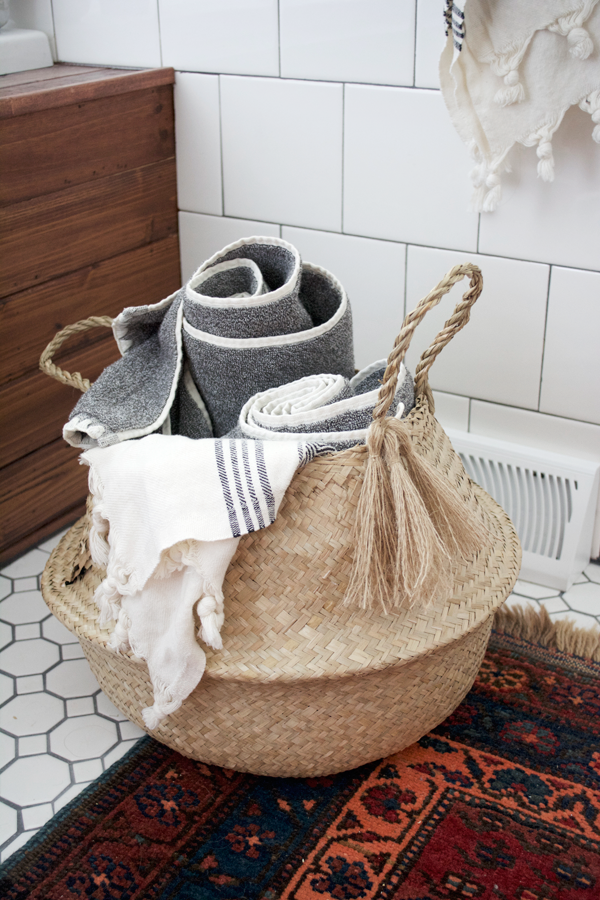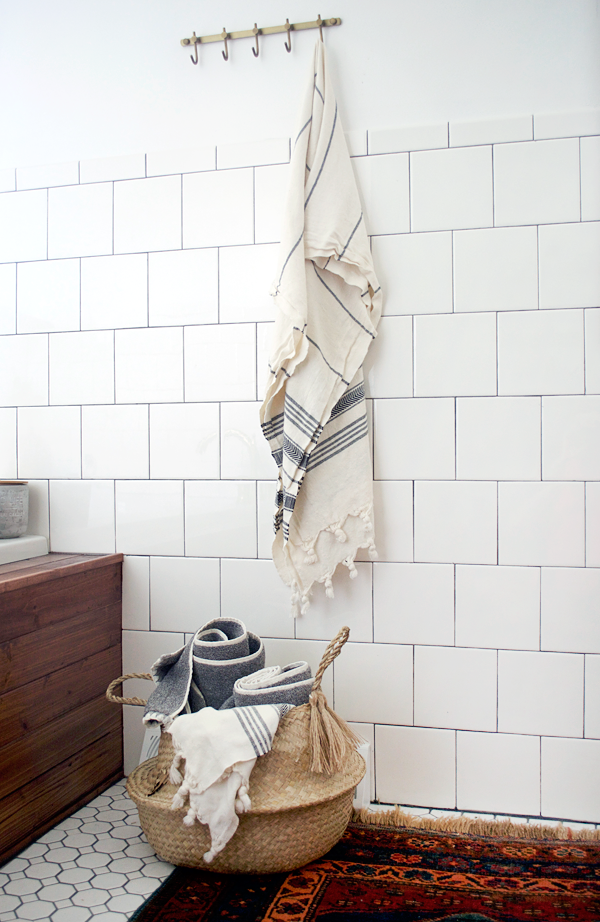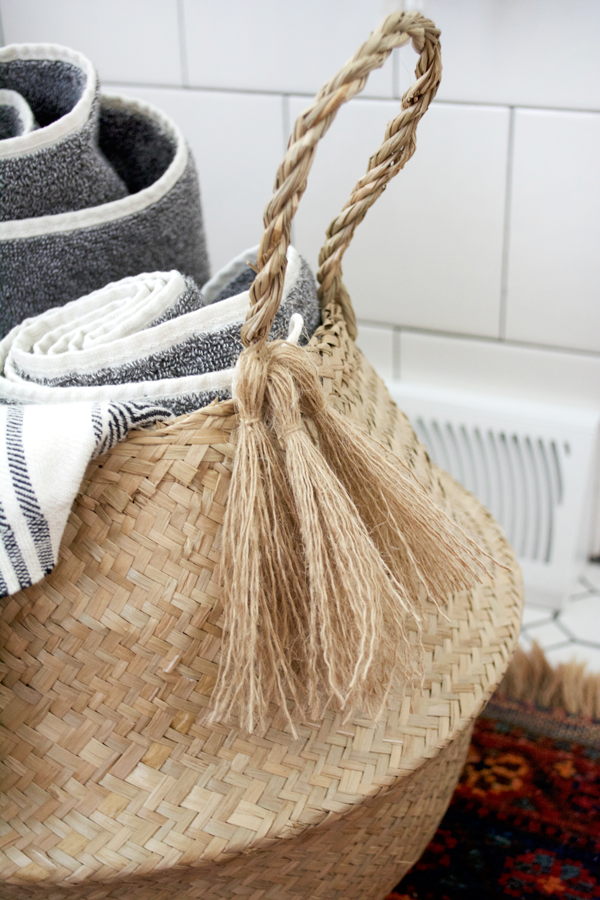 I love that these challenges always push me out of my comfort zone to make things I probably never would have to begin with. My love affair with tassels started with my DIY Giant Tassel Throw Blanket and certainly hasn't slowed down since 😉
Don't forget to check out all the other burlap ribbon projects below!