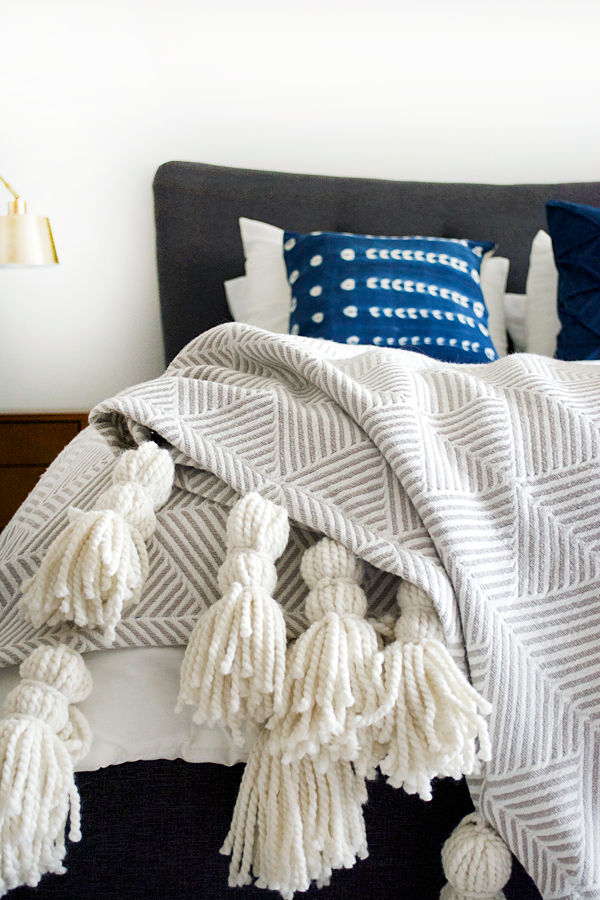 So like I mentioned, I'm working on our master bedroom right now. And this is the first real peek you're getting! We recently got a new bed. A real bed. Up until this point we've had those terrible metal frames, so now I kinda feel like a real adult 😉 But the dark gray clashed with our lighter gray bedding so I had to switch things up. I loved all the layered, textured looks I'd been seeing, especially that incorporated a fun throw at the end of the bed with tassels or pom poms. But they were all crazy expensive! So I created my own DIY Giant Tassel Throw Blanket.
DIY GIANT TASSEL THROW BLANKET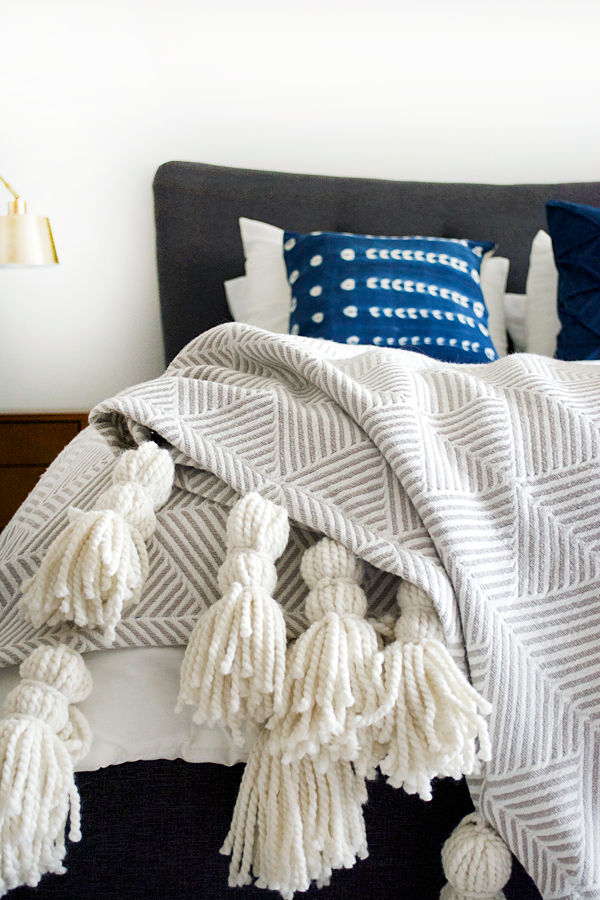 *this post contains affiliate links
The first step was to find a good throw as the base and this was actually quite challenging. I knew I wanted something fairly neutral, but with some sort of subtle pattern. I seriously searched online and in stores for days until I finally found the perfect one at Target.
Once I had that, it was time to make my tassels. Now this isn't any crazy new concept or tutorial. There are tons of them out there already and I followed pretty much the same steps. I bought some off white bulky yarn at JoAnns because I knew I wanted my tassels to be chunky. The only other thing you'll need is a piece of cardboard and some scissors.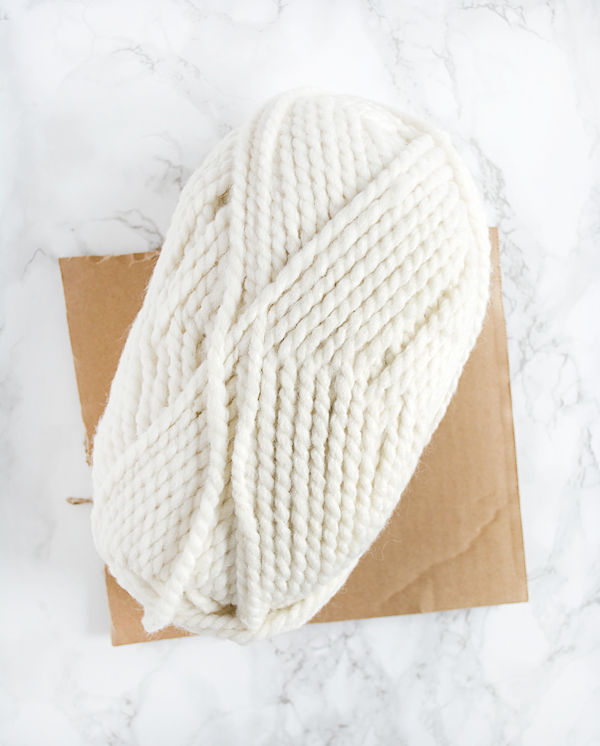 Steps to Making Tassels
Step 1
Wrap your yarn around your cardboard. I wrapped mine 30 times to make sure they were nice and full.
Step 2
Cut a short piece of string and slide it under your yarn
Step 3
Push that piece of yarn up to the top of the cardboard and tie a loose knot
Step 4
Cut the bottom of the yarn all the way across to free it from the cardboard
Step 5
Tighten your knot at the top
Step 6
Take two more shorter pieces of yarn and wrap them around your tassel 1 and 2 inches down from the top
Step 7
Cut the excess yarn off
Step 8
Repeat until you have as many tassels as you need!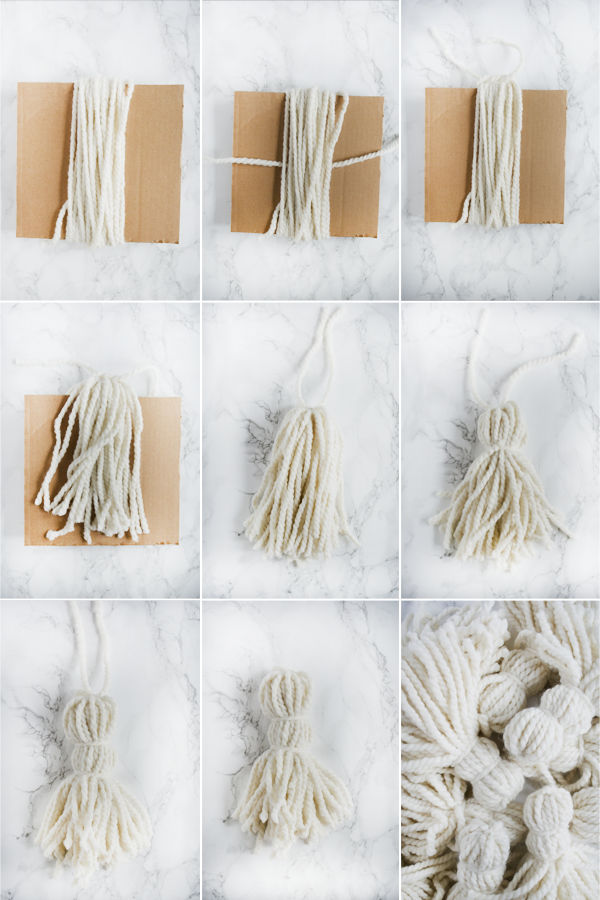 These were so fun and easy to make. You could leave off the two pieces of yarn I tied around them or just even do one if you like.
The next step was to attach them to the blanket. Now my sewing skills are pretty pathetic, but I know the basics. I laid my blanket out on the ground and made marks with some tape for where I wanted to attach them.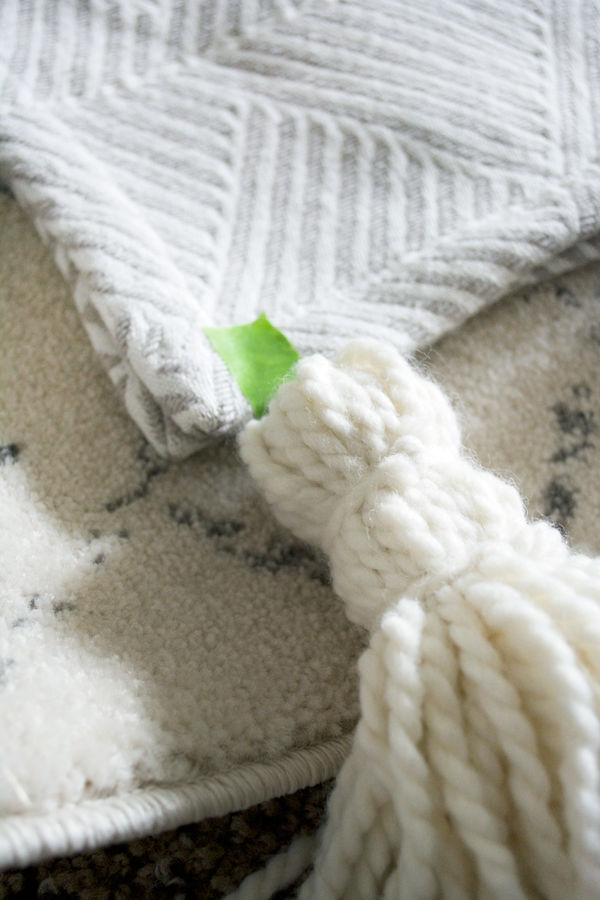 Since it was going to go at the end of our bed folded over, that's how I had it laid out and I rotated the layer I attached each tassel to. If you do it this way, just make sure you don't attach them all to the same layer 😉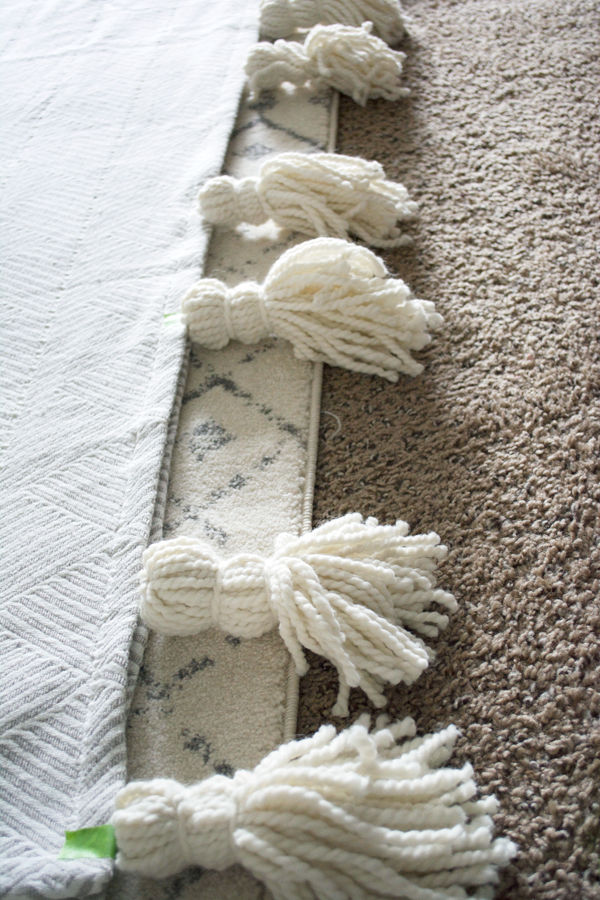 Now I wouldn't feel confident throwing this in the wash anytime soon, but they're pretty secure. It might not be pretty, but unless you looked really close, you wouldn't notice 😉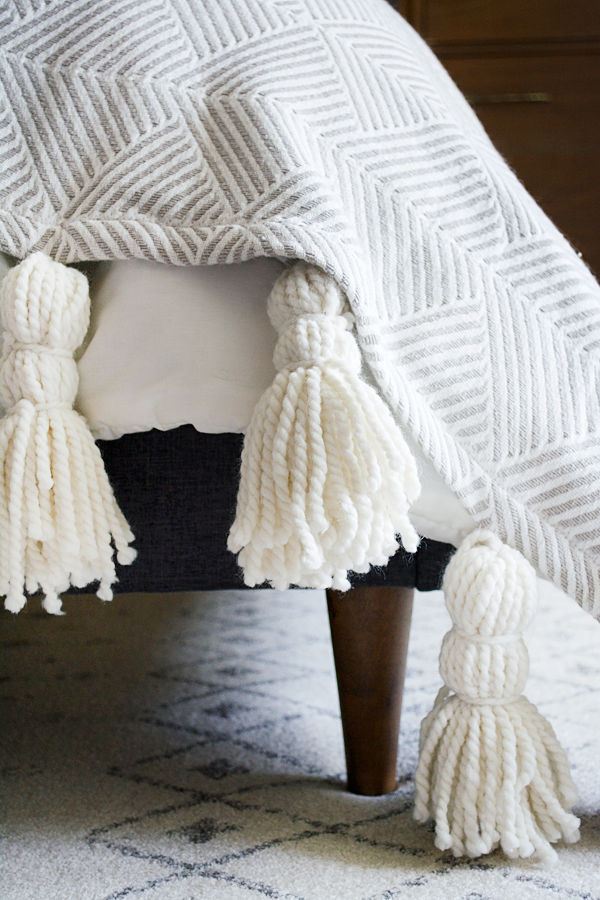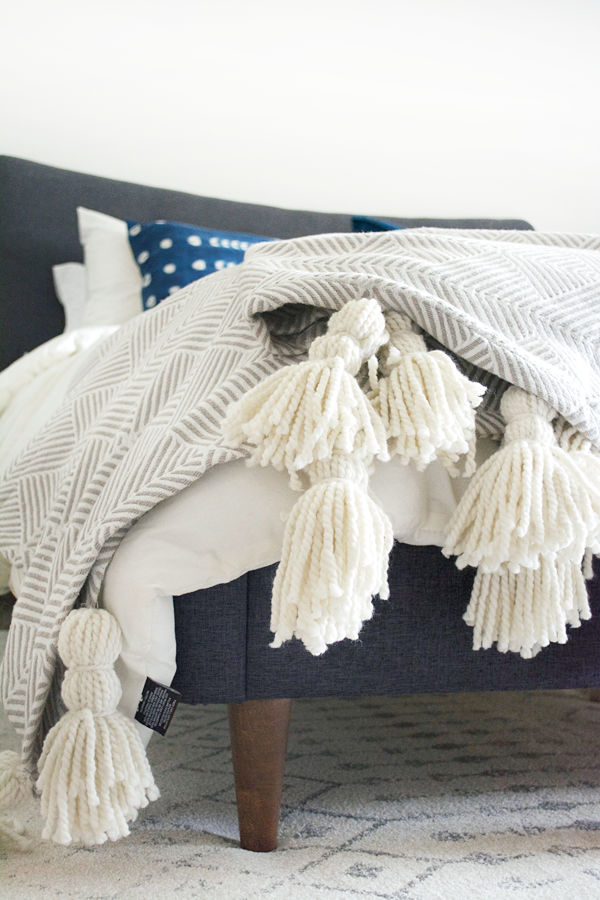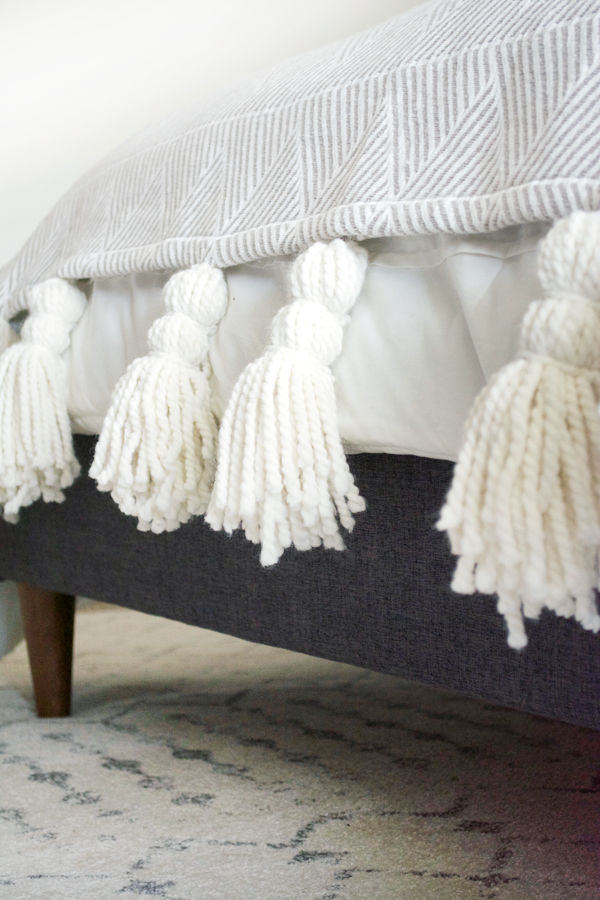 I'm super happy about the way this DIY Giant Tassel Throw Blanket turned out and love how it adds a touch of coziness to our bed. Slowly but surely, this room is coming along 🙂
GET THE LOOK!

If you want to see how our bedroom looks today – check it out HERE.