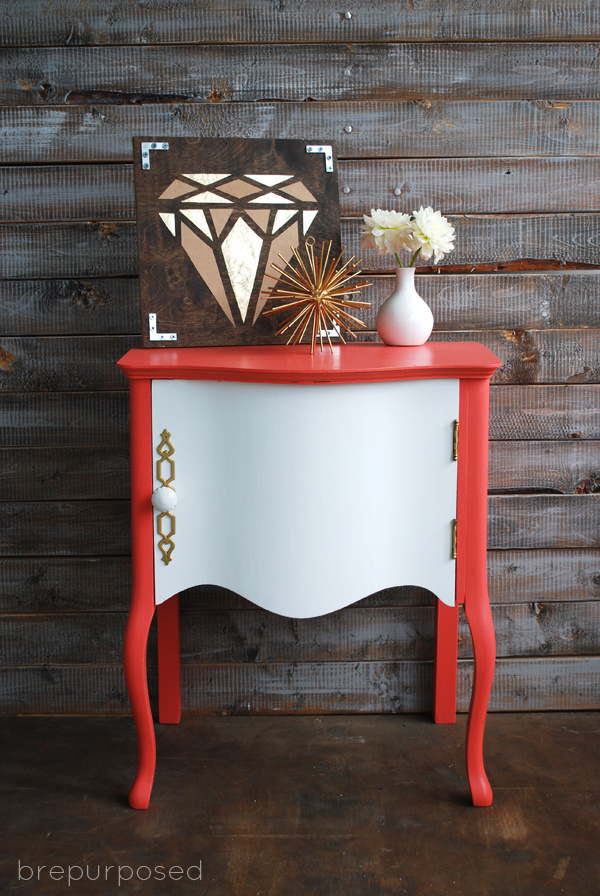 (Thank you to Country Chic Paint for supplying the paint used for this project. All opinions are 100% my own).
Coral is one of those colors that just makes me happy. I've been on a blue kick lately (if you hadn't noticed) and it was time to brighten things up a bit. I also got to try out some new paint that I'm so excited to tell you about!
CORAL TABLE MAKEOVER WITH COUNTRY
CHIC PAINT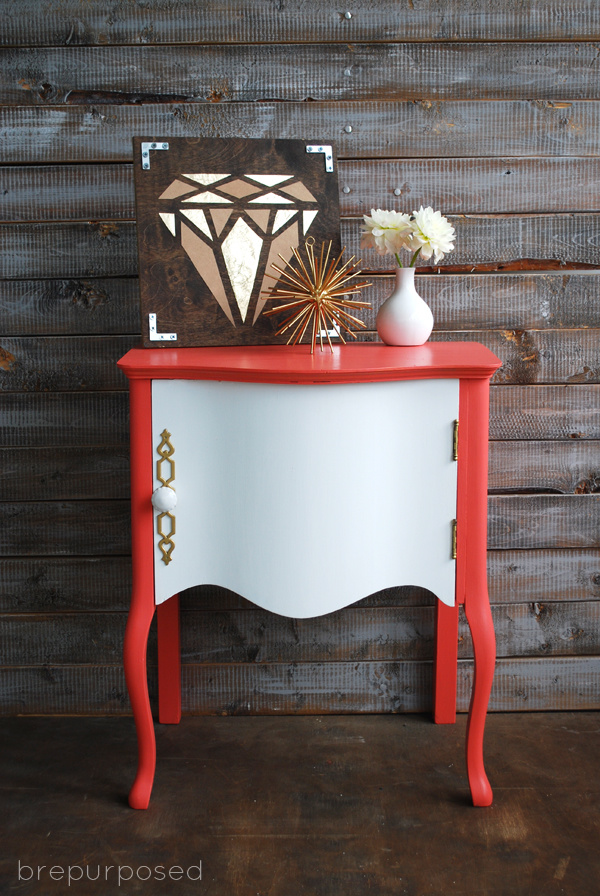 But before we get to that, let's see where this little darling table started out…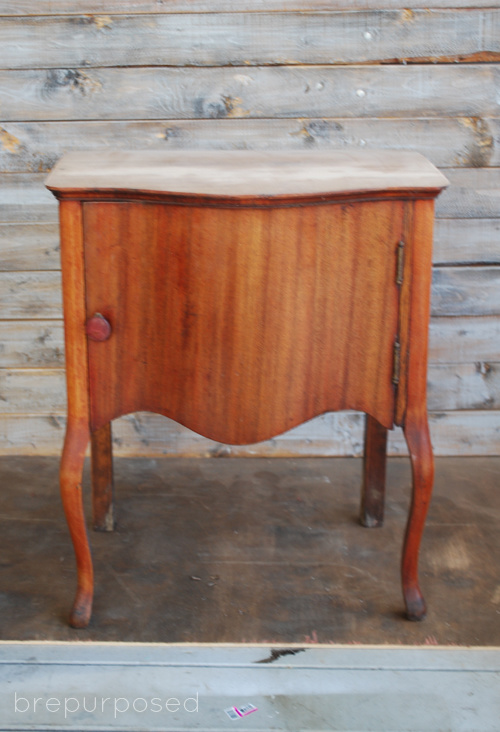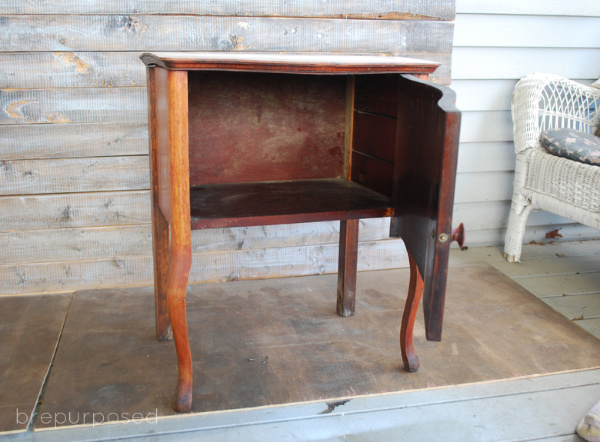 This was a Craigslist score that I got along with another amazing piece that I can't wait to work on. But it's HUGE. And needs my full attention and lots of time, so for now it's chillin on the porch 🙂
So want to know more about this beautiful color? It's called Full Bloom and it's from Country Chic Paint. I've admired their paint for a little while now and was so excited when they reached out to me to try their product!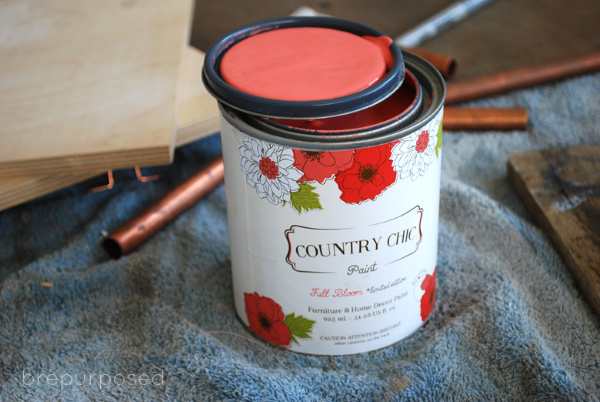 Hello happy mail! I'm beyond excited to dry all of these goodies, but for this particular project, I stuck with the Full Bloom paint and the brush. I just love opening up a new can of paint 🙂
Now, as much as I love this color, I didn't want to overdo it. I thought about re-staining the door and keeping a partial wood look but changed my mind to a clean, crisp white. I also didn't want to paint the entire inside Full Bloom, so I added a little surprise 😉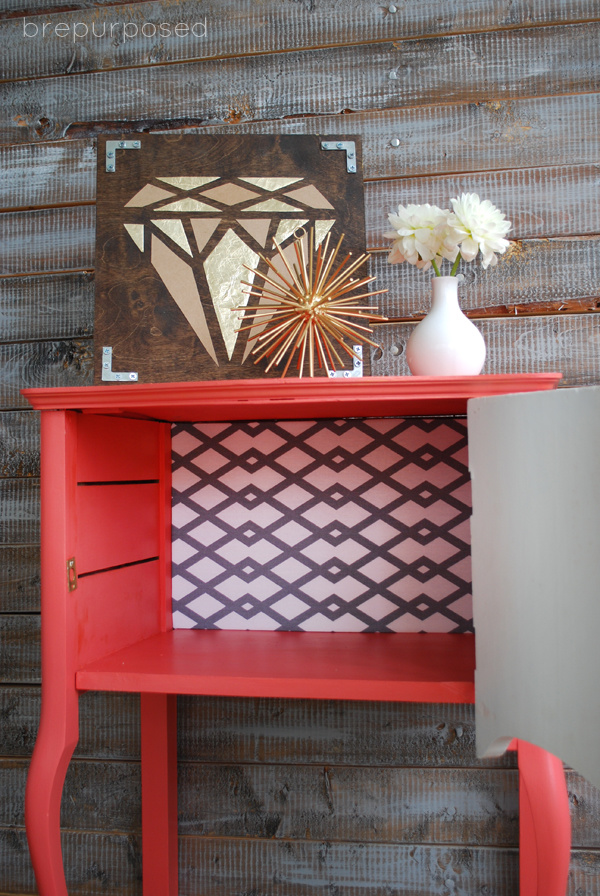 How great is that fabric?! I love it so much and love the little surprise you get when you open the door!
The metal embellishment on the front I had left over from an older project and thought it would be a nice accent on the front. I freshened it up with a coat of gold spray paint and added a simple white knob.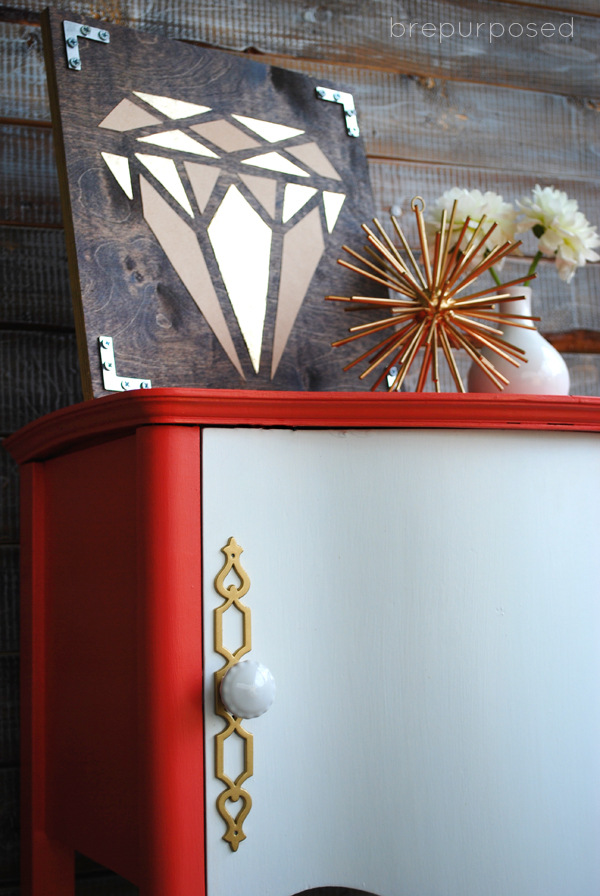 This paint is definitely one of my new favs. Besides having the most AMAZING selection of colors (seriously, you have to check them out) it's so smooth and has a beautiful matte finish. It's VOC free which is always a plus in my book, and means I'll be able to use it inside when it gets cold.
It also covers really well and doesn't need a lot of prep work! I didn't prime my table and I used 3 coats to get solid coverage. If I was going for a more distressed look I probably only would have done two.
The possibilities are endless with this paint and I can't wait to try out the rest of my goodies. Especially the gold wax and the white wax. Yep, that's right. GOLD WAX 🙂 🙂
All in all I had a great experience with Country Chic paint and am pretty pumped that I still have a ton of Full Bloom left to use on more projects!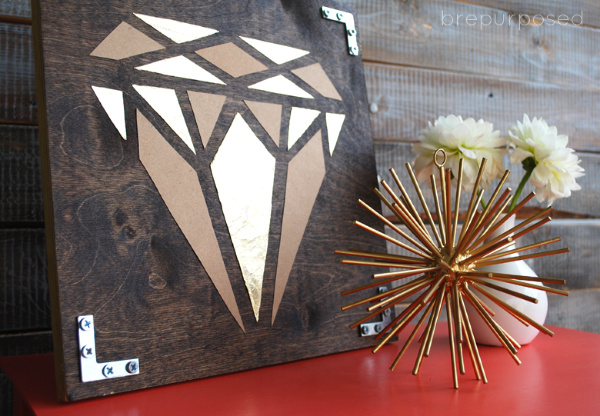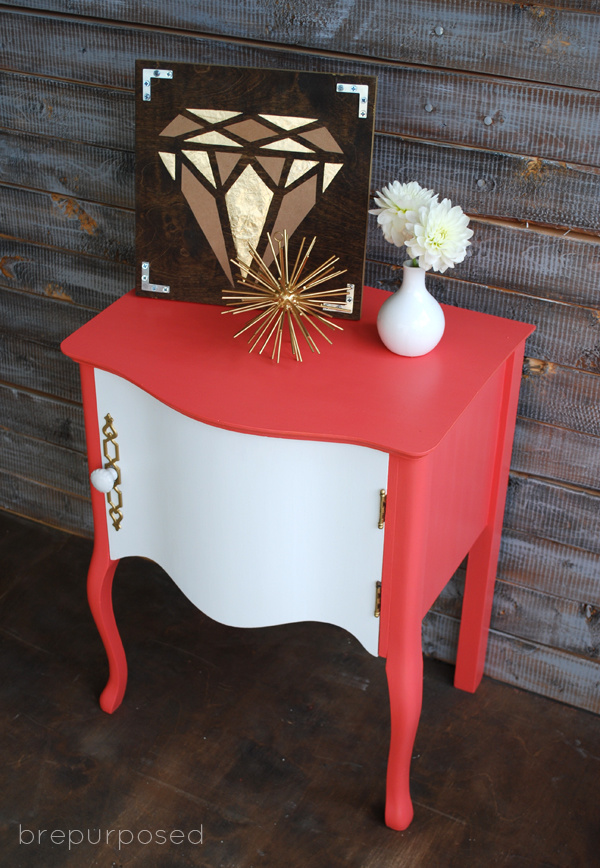 If you want to see the tutorial on my DIY Geometric Diamond Art, you can check it out here!
Have you used Country Chic paint before? What do you think of this wavy little table with killer legs? 😉
If you loved this makeover with Country Chic paint you'll love my Mint Chair with Gold Wax makeover!
Have a fabulous day my friends!