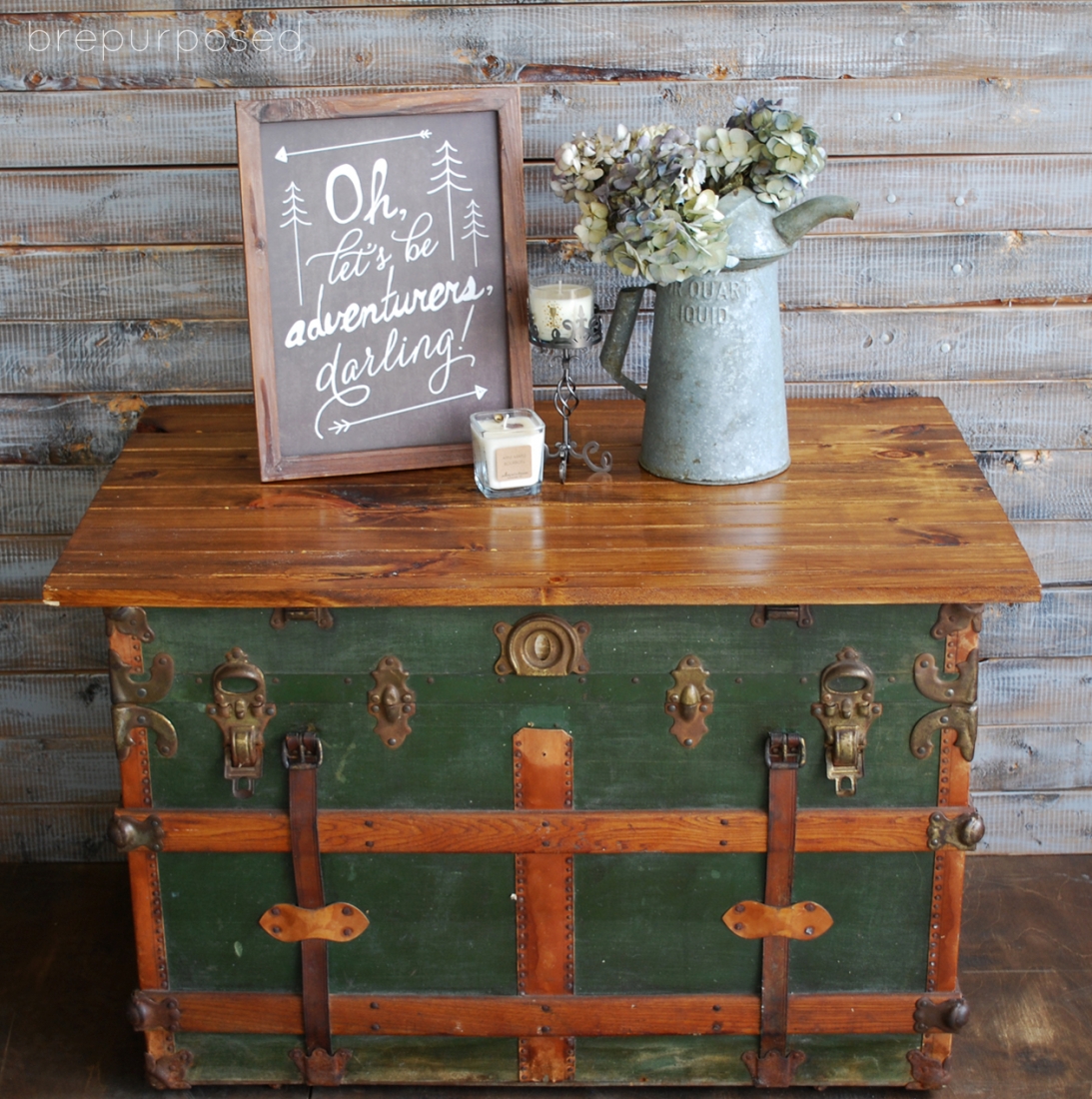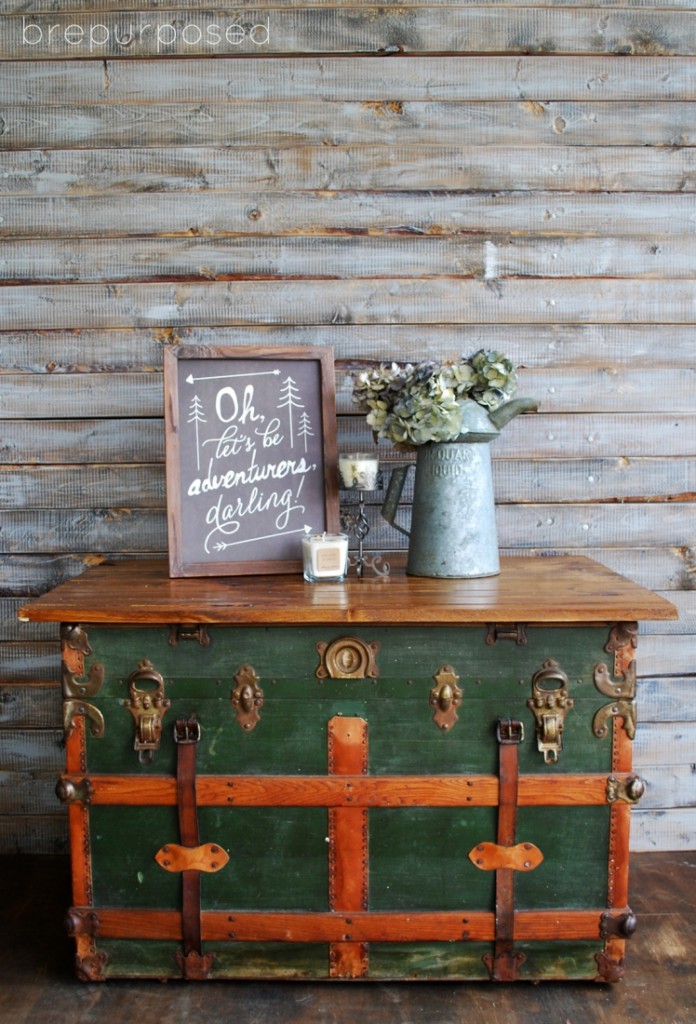 My parents picked this trunk up at the annual antique show in Bouckville, NY for $10. I knew it was a gem and would be the perfect project for me. Right off the bat, I imagined turning it into a coffee table, I just wasn't quite sure how I was going to do it. I went home for Labor Day Weekend and finally got to see this piece with my own eyes. It definitely needed some work and TLC but I was up for the challenge. I have to give a shout out to my dad and brother for helping me get started. This is what we were working with…
The bottom inside was coated with paper that was pretty loose and falling apart at this point. We used a wire brush to scrape it all out before spraying the entire outside and inside with a hose.
Next, was trying to figure out what we were going to use on top of the trunk. Glass was a suggestion, but I was pretty stuck on the idea of using wood. If we didn't have anything laying around, we would of headed to Home Depot and checked out what they had. Luckily, my brother found some old scraps of pine wood that would be perfect. He glued a few pieces together and my dad cut it to size for me. The rest of the work I would finish back at home.
My next step was freshening up the wood panels on the outside. I read on Pinterest that a good trick for this is using Coconut Oil, which I happened to have a jar of. I ordered it from amazon.
This stuff works wonders. Check out the before and after below of how the wood turned out.

Amazing! I used some hot water and soap to clean up the green canvas, which didn't help too much, but did get some of the dirt off. Next up was staining the Pine. I learned that Pine is a very soft wood and doesn't soak up stain very well. To fix this problem, my dad gave me a jar of pre stain conditioner.

 I applied 3 coats of stain to get the look that I wanted.
In-between waiting for the coats of stain to dry I tackled the inside of the trunk. There were tons of possibilities with this, but since we were going to use it as a coffee table and the top would be down most of the time, I figured I wouldn't spend too much time on this and just paint it.
 went with a neutral color and it did a great job covering up all the old wood and canvas. As you can tell from looking at this trunk, it's very old and has a lot of rust on it. I picked up a wire brush from the store and went to work on a few of the accents. I could have spent hours upon hours doing this, but my little arms can't handle all that work! I might go back later on and do some more, but for now, I cleaned them up the best I could.