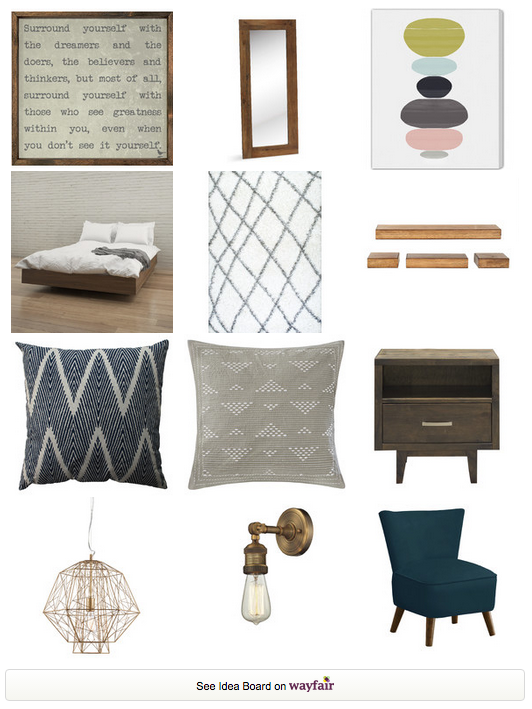 This post is in partner with Wayfair. All thoughts and opinions are entirely my own. Thanks for supporting the brands that help me bring you fresh and exciting content!
---
I've been slowly chipping away at our little house, trying to make it feel as much like a home as possible. I've tackled the living room, my office and the nursery but our master bedroom has gotten totally neglected. Besides getting some new bedding, it's a hodge podge of random furniture and no decor.
It might be a little while before I actually make any moves on the master, but every good design starts with a plan. When Wayfair challenged me to come up with an idea board for a room refresh in the new year, it was the perfect kick in the butt I needed. I came up with this plan for a Modern Master that's helped me visualize what I want our room to look like.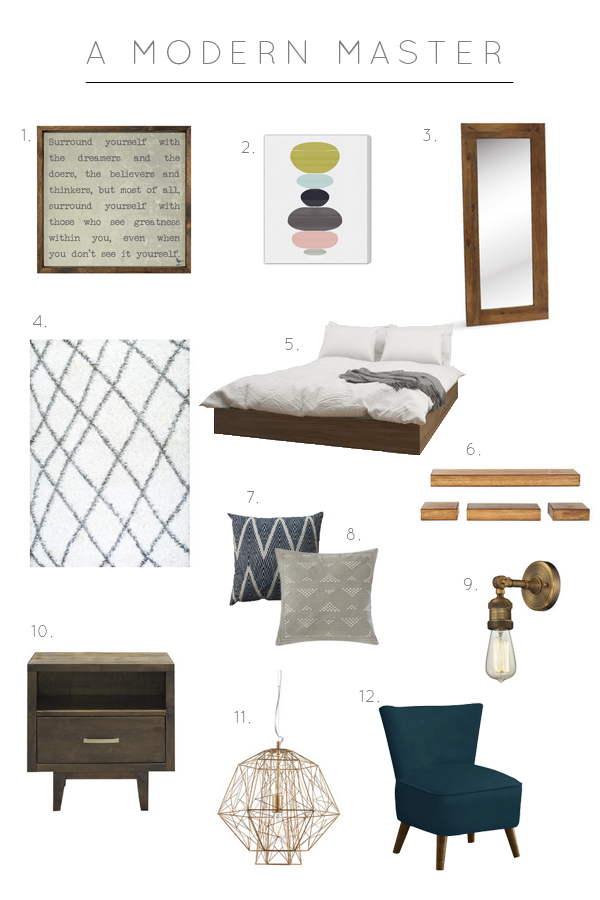 1 :: 2 :: 3 :: 4 :: 5 :: 6 :: 7 :: 8 :: 9 :: 10 :: 11 :: 12
I'm learning so much more about my style as I decorate our home and one thing is for sure that I like to start with a neutral palette and then add in a little bit of color here and there. Grey, navy and wood all seem to be reoccurring themes and that's definitely not an exception here. This space has a total modern flare but it's important to me to keep it cozy and inviting too. A lot of times modern design can feel stale and uncomfortable, even if it's gorgeous to look at. I need that coziness. Especially in the bedroom.
I'm kinda obsessed with that pendant light. Isn't it amazing? Ok I'm obsessed with all of it. Now I need all the monies so I can buy everything 🙂