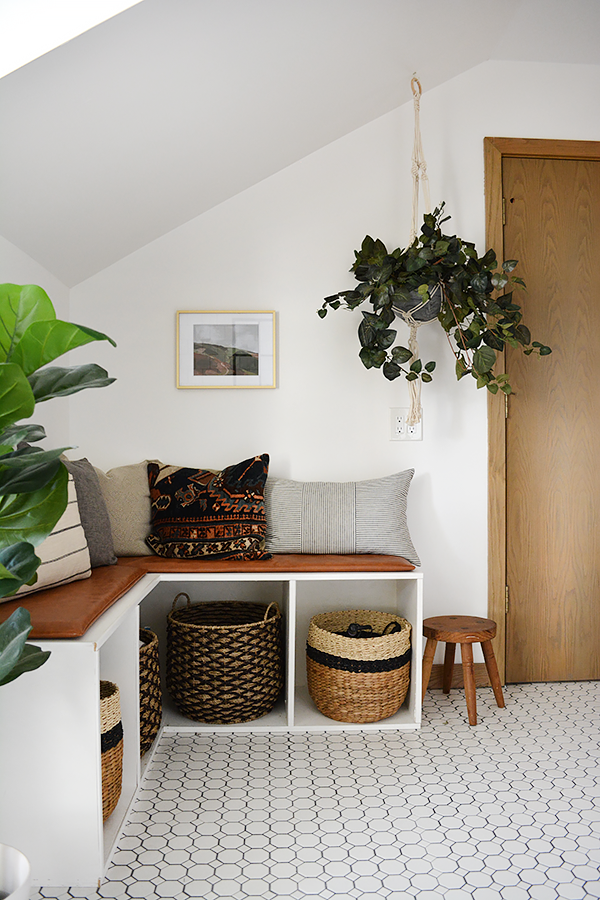 THE BEST FAUX HANGING PLANTS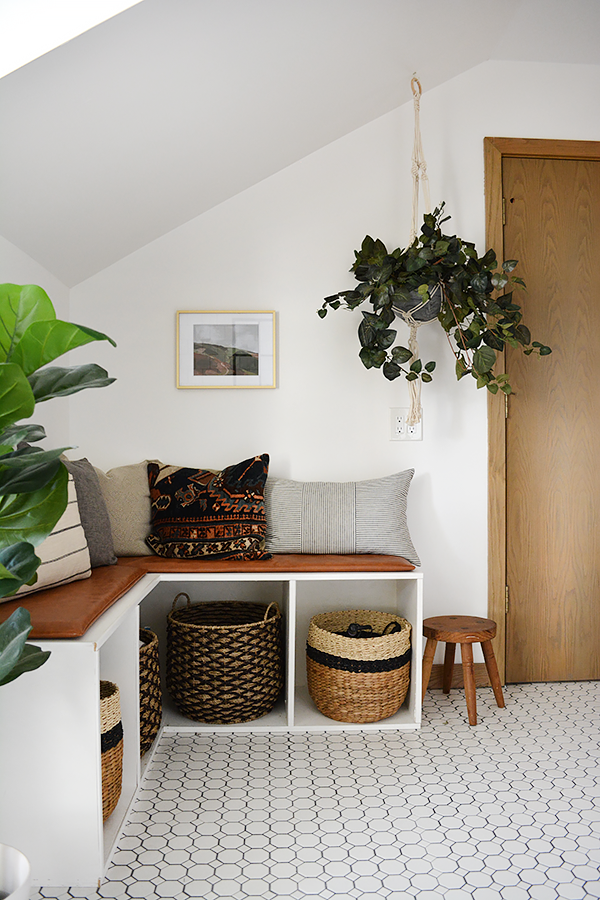 You guys know that I'm a big fan of faux plants because I struggle with my big 'ole black thumb. I've had some luck in keeping a select few real plants alive, but a dark corner in our bathroom has always given me problems. So it was time to give in and go faux.
I've probably gone through over 5 different real plants in this corner. It's dark and doesn't get any light and along with my forgetfulness to water my plants, it's not a good combo.
So I finally decided it was time to find a good realistic looking fake one.
TIPS FOR FINDING REALISTIC FAUX PLANTS
COLOR
Look for plants with a more subtle and darker green color. The brighter the green, the more fake it's going to look. Even though there are plenty of real plants that are bright green, when you're going faux I've learned the brighter the color = more fake looking.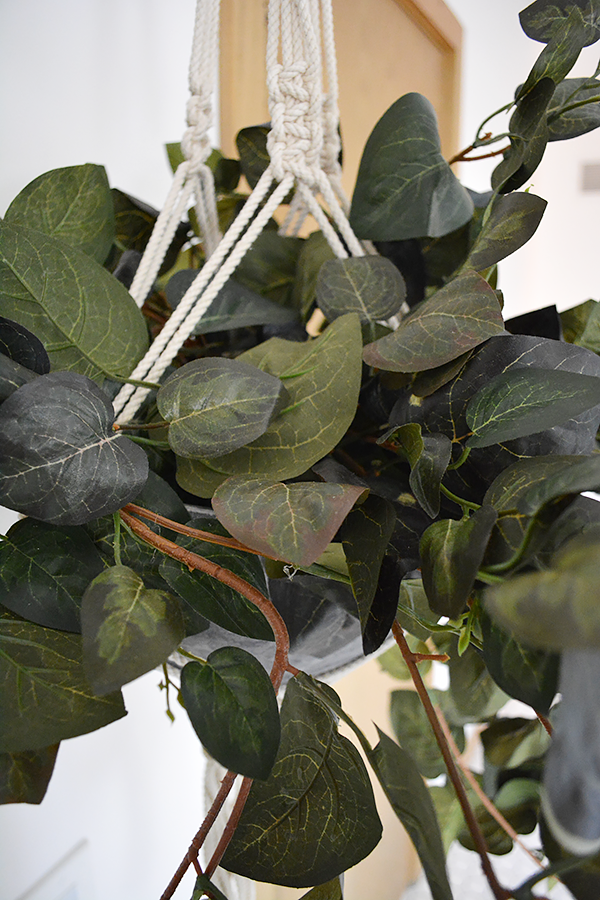 ORGANIC DETAILS
Don't opt for a plant that has fake raindrops on it or is super high gloss. These are both unnatural characteristics and will make your fake plant appear even more fake. Look for more natural things like variations in color and textured branches.
Adding real dirt in your pot will also help make your plant appear more realistic.
LOOK FOR IMPERFECTIONS
No real plant is perfect so why would you want your fake one to be? Look for plants with varying sized leaves, colors and textures. The more variety, the more real it will look.
So now that you know what to look for when buying faux plants, let me introduce you to the one I found for my dark little corner.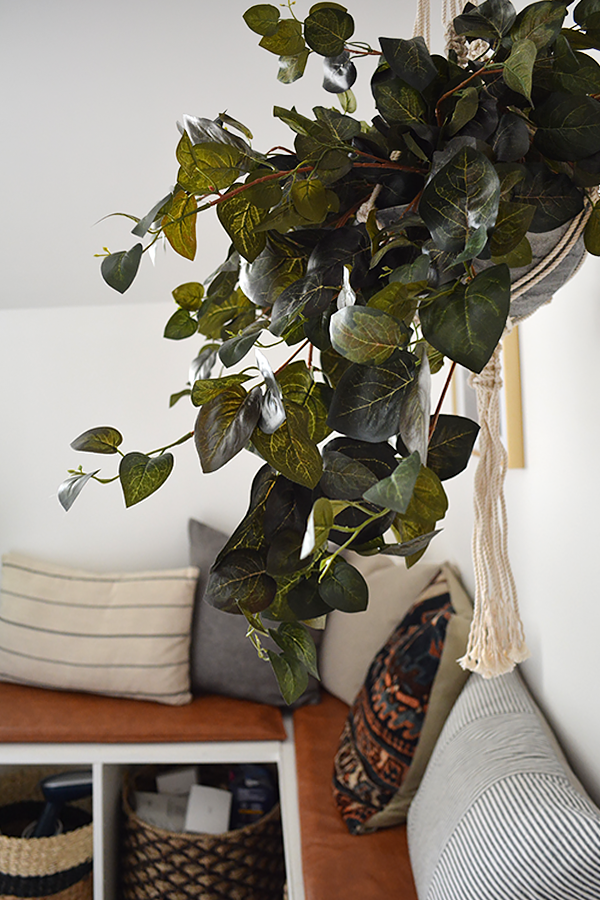 I bought two stems of this Artificial Swedish Ivy since I have a larger pot to fill which also helps make it look more realistic. Like any fake plant, they usually come very flat and folded together and it takes some fluffing to get it exactly where you want it.
I suggest doing a little fluffing before putting it in your pot and then once it's in the pot, continue to unfold it and bend the leaves the way you want to fill up your space the most.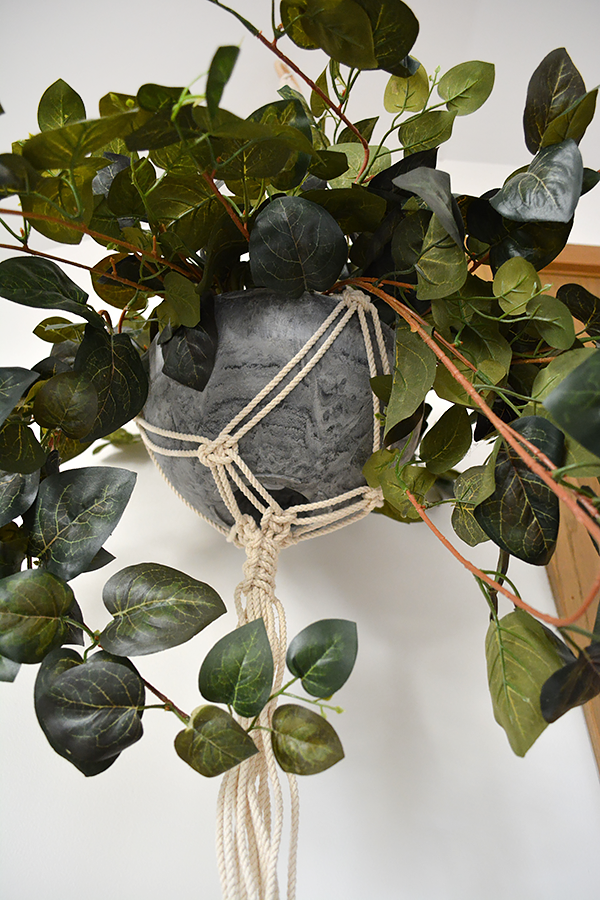 With faux hanging plants, since they typically come as just stems, you need something to hold them in place. I bought a half circle piece of flower foam from the craft store and placed it in the bottom of my pot.
I stuck the stems in as far as they would go and then continued to fluff and unfold all the leaves until it looked nice and full.
And voila! Now I don't have to worry about this guy dying on me anymore. 😉 In my search for the perfect faux hanging plant I came across a bunch of options that all look pretty realistic – and got good reviews!
So if you're on the hunt, here are some great options to try!