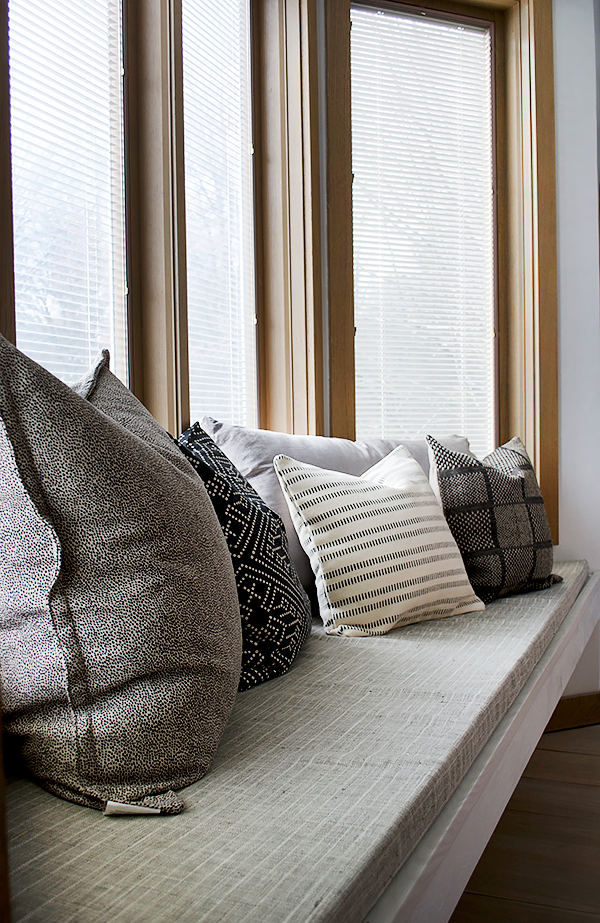 I got asked quite a few times on instagram about where I get my throw pillows so I thought it would be easiest to just do a blog post on it! There are so many great places out there and I like to shop small when I can but also shop some of the larger stores as well.
MY FAVORITE PLACES TO BUY THROW PILLOWS
*affiliate links included
H&M has always been a favorite of mine when it comes to clothes, but over the past few years they've launched some pretty amazing home decor products as well. I have quite a few pillows from them and you can usually get them pretty cheap too. Lots of them are only $5.99 and I think the most I ever paid was around $15. This is just for the cover, no insert included.
The black one on the rocker in Hawk's room is from H&M and I also used that one in our bathroom on the little corner bench. The only downside I've noticed is that once they are sold out, they don't usually come back.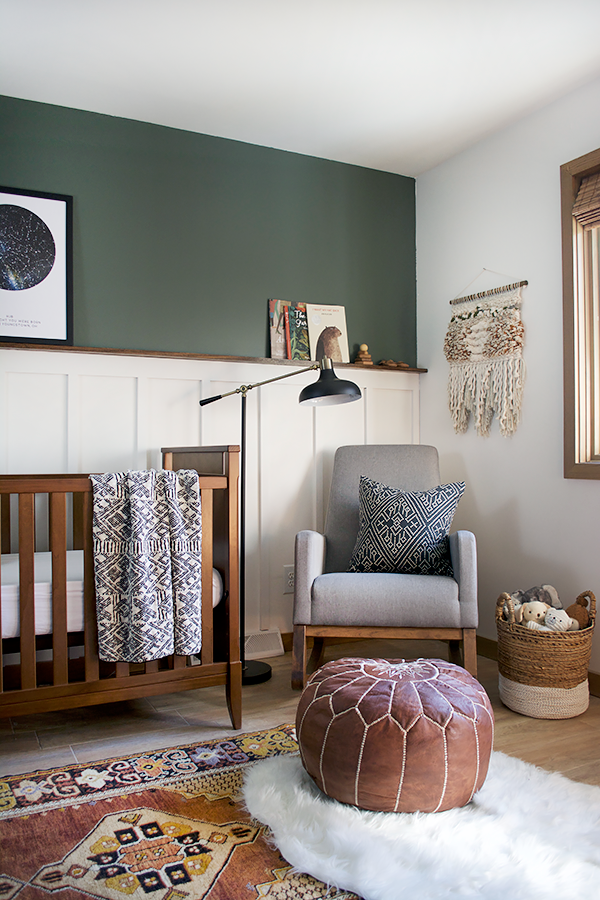 These striped ones are also from H&M.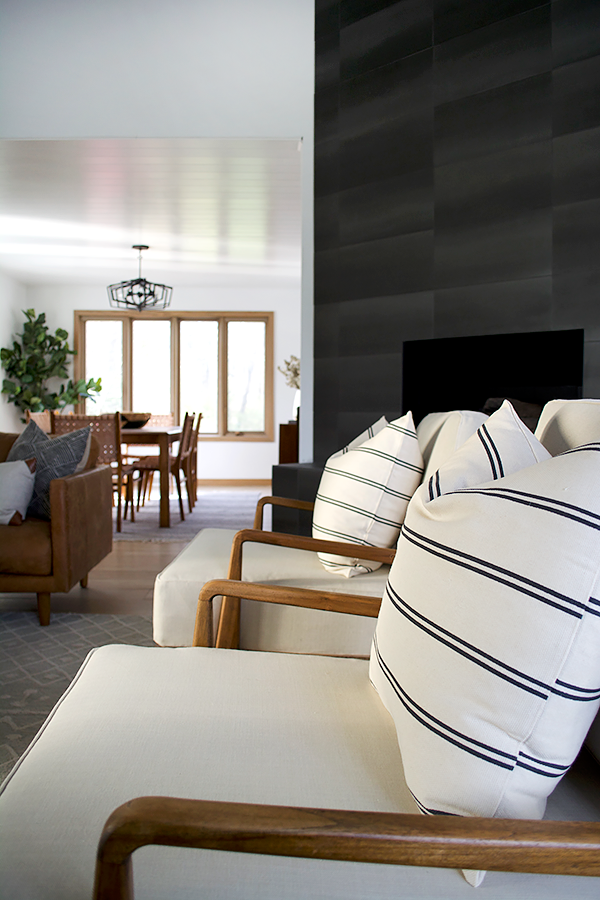 World Market has a lot of pillows with fun texture and patterns. I recently used this black one in our new family room. They usually range from $30-$40 but the insert is included – although I've found that the pillow they send you is very flat and thin so I usually end up replacing it with something fuller.
The beige lumbar in front of that one is from Target.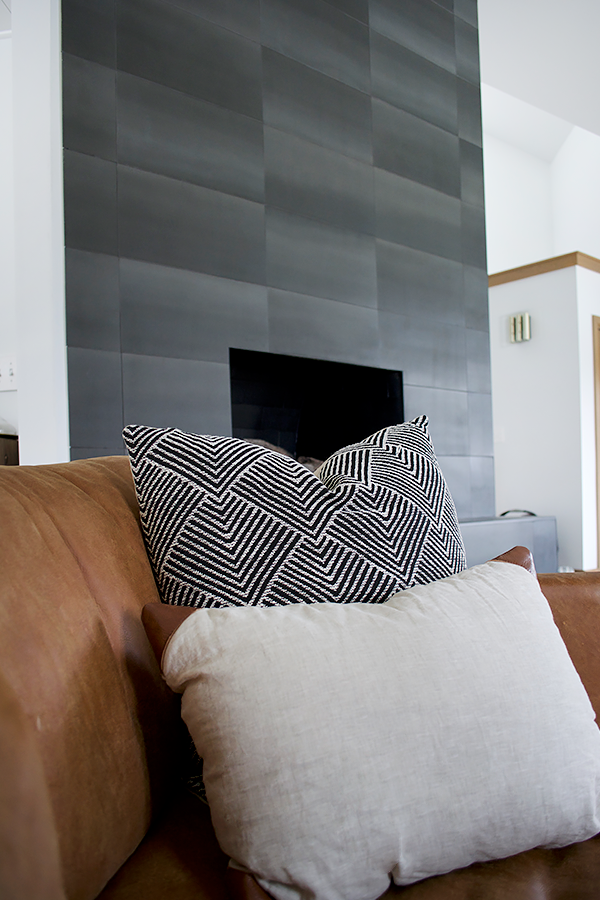 I don't have a ton of pillows from West Elm but I'm obsessed with pretty much everything they sell. I'm pretty sure if we had one closer, my wallet would be a lot thinner 😉 We have one about an hour away that I went to check out for some decor for our ORC and did pick up that giant white knit one on our couch.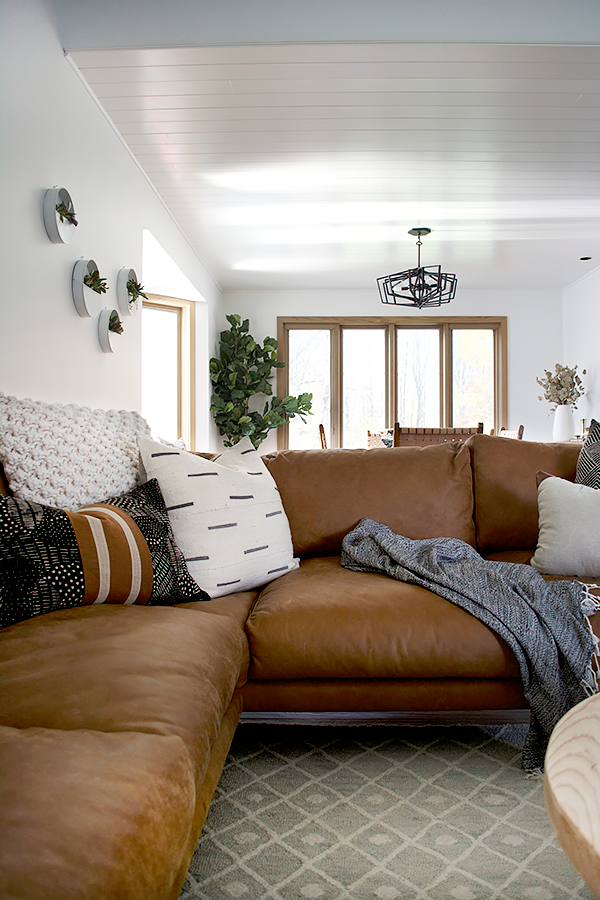 The only down side to West Elm is that they charge extra for their inserts. So when you look at the price tag in the store and it says $50 – beware you'll be paying another $25 on top of that.
Angie is a dear friend of mine I met through instagram – and her gorgeous pillows! She makes everything by hand and is so crazy talented. She uses lots of vintage fabrics and mixes patterns to well. She made me a custom pillow for Hawk's nursery and I also used some of her pillows in our family room.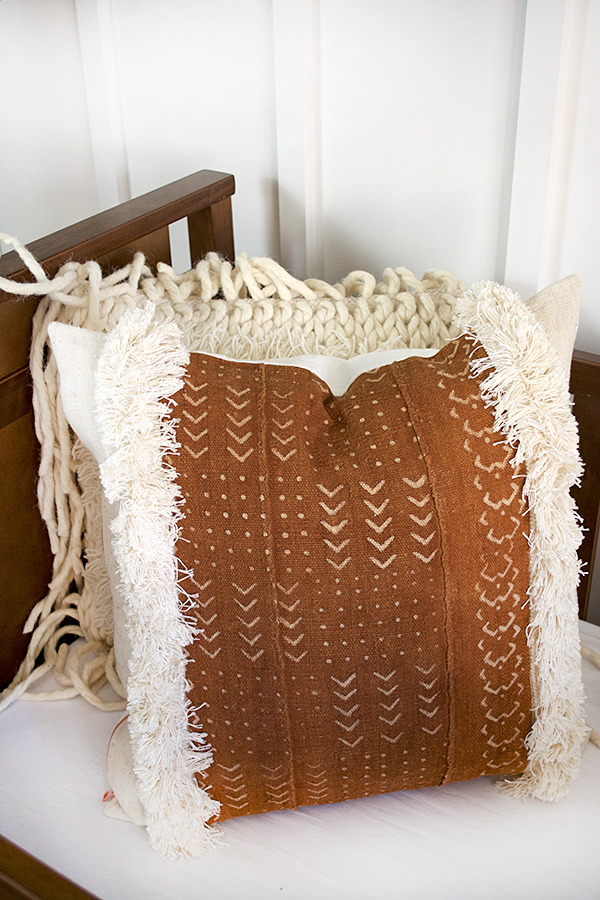 This black mudcloth and rust one is MY FAVORITE. I'm really obsessed with it ha. And the one next to it is from her shop too!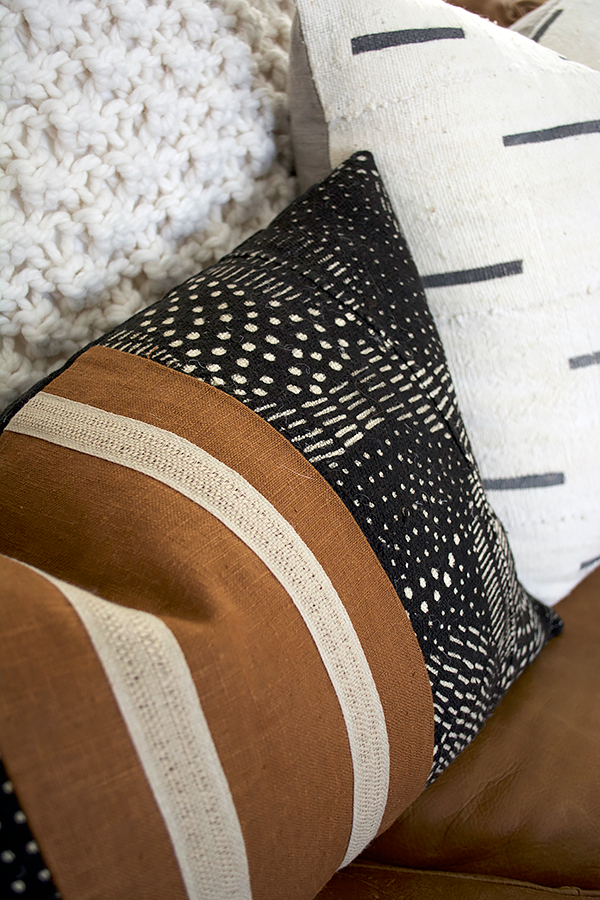 Mia is another insta friend I met when my love of indigo mudcloth began. She also hand makes all her pillows and has some of my favorite patterns that I feel like can go with anyone's style. The Olympia and Seattle are two of my favs.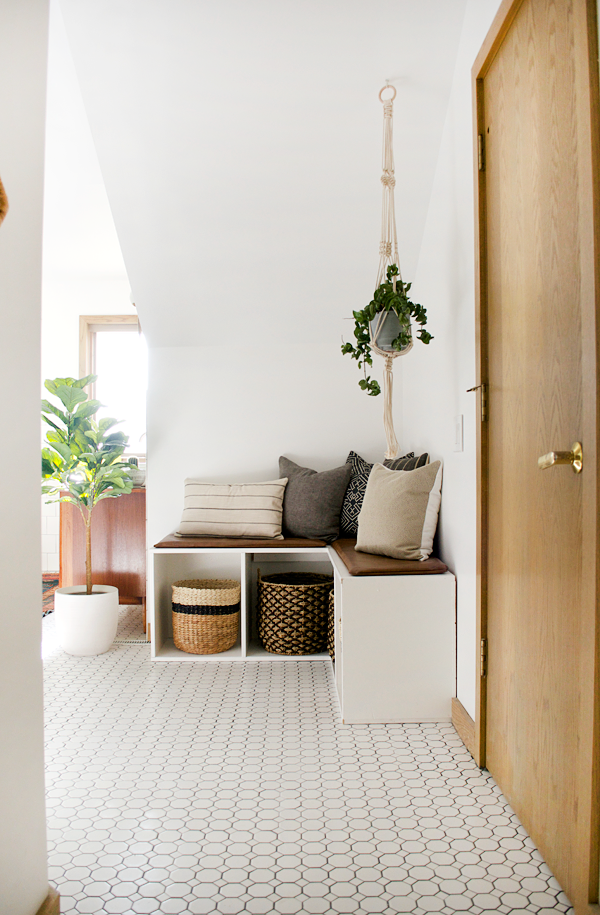 Another small shop I love it Kaekoo Shop. Kaeley always creates the most beautiful pillows using such unique combinations of fabrics. Yarn, fringe, tassels, poms poms – she does it all – and she does it so well! I bought one of her pillows for Eloise's nursery when we moved to OH and recently used a gorgeous velvet lumbar in our family room!
The linen one behind it is from H&M.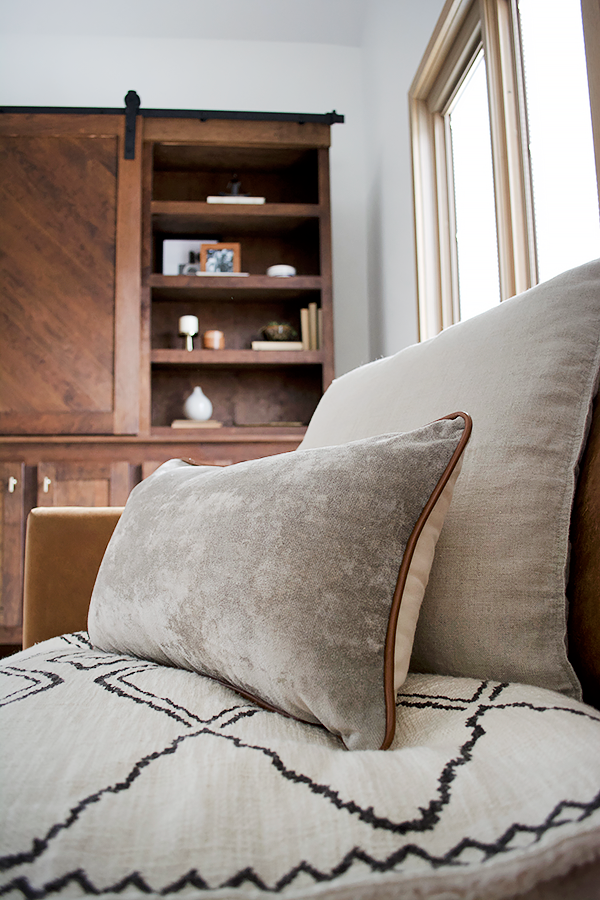 7. HOME GOODS/MARSHALLS
Of course if you aren't ordering online, then HomeGoods and Marshalls are always my go to spots. It's definitely hit or miss but sometimes you can find amazing gems. My favorite find of all time were these woven knotted lumbars I found at Marshalls for our bed. They are just SO good and I think were only around $20 or $30 a piece. Total score.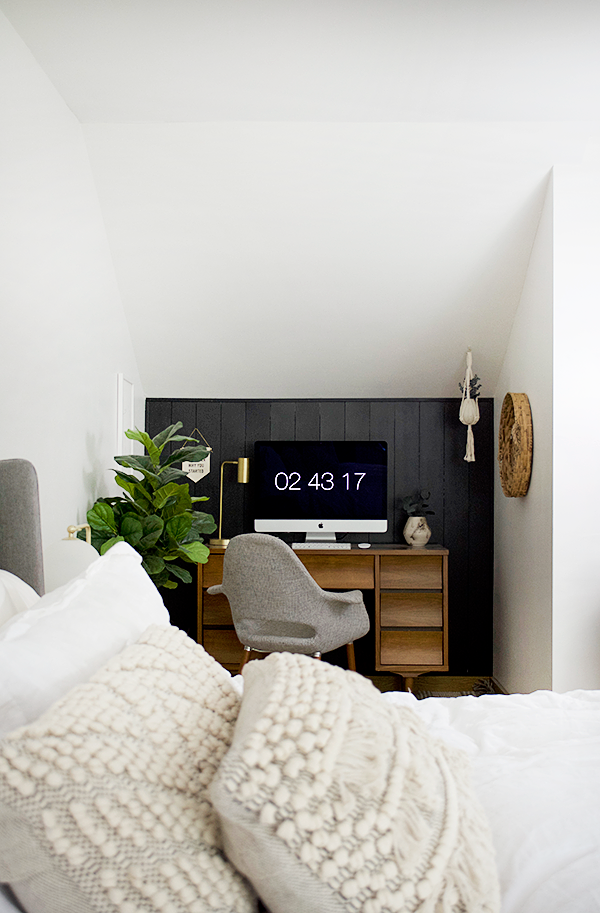 8. BED BATH & BEYOND
I don't usually shop here often, but I did pop in when I was in a time crunch at the end of our ORC project. I found this beautiful grey velvet lumbar for our new window bench on sale for $14. They don't have a lot of stuff that is my style but definitely worth checking out from time to time!
The black and white speckled one in front is from HomeGoods.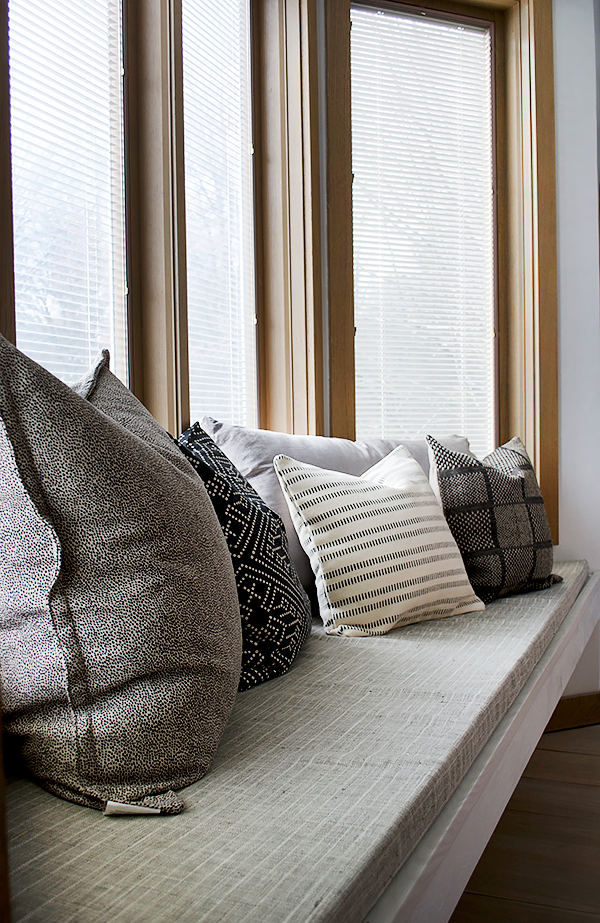 9. AMAZON
Of course you get throw pillows on Amazon – what can't you buy on there?! I found some pretty cute ones for our window bench and they even came with the inserts which is a huge plus. They are a little smaller in size so beware of that but the patterns are so good! The black one has a pretty grid pattern to it and the white one is so simple and modern.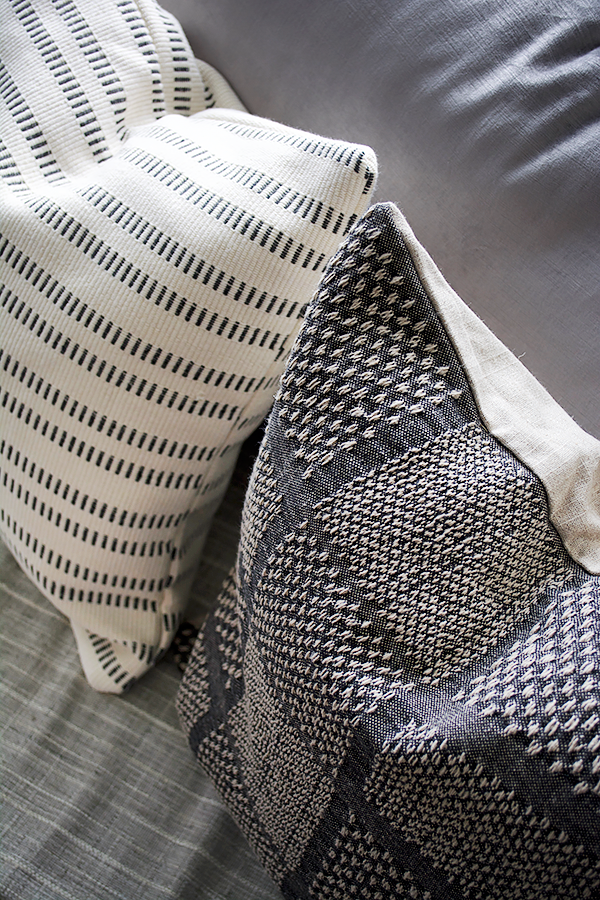 10. MAKE THEM
Another great option is to make your own pillows. I'm not a great sewer but my mom did teach me to use a sewing machine and I can handle a basic pillow cover. It's of course a little more work but great for a custom option. The grey one second in from the the left and the patterned one on the very far right below I both made from fabric I picked up at JoAnns.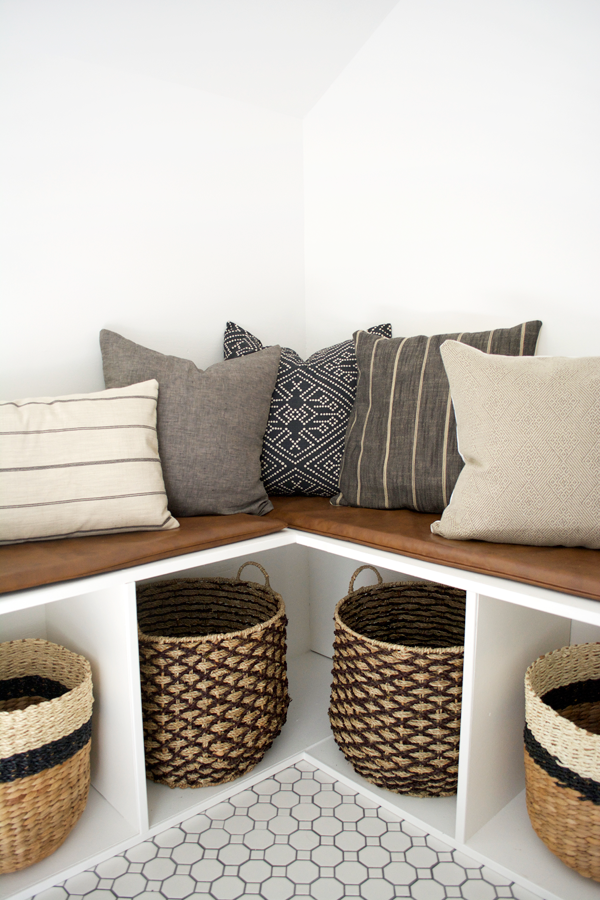 WHERE TO BUY INSERTS
First of all I suggest buying down – it's a much better option and makes your pillow look ten times better. And it chops better too!
The cheapest and best place I've found is IKEA. And if you don't have one near you like us, they ship which is awesome. Another cheap place that sells them is H&M.
You can also find them online through Amazon or I'll buy them local from JoAnns but they can be so pricey! Sometimes even more than the actual cover.
A trick I will sometimes do is head to to HomeGoods or Marshalls or really any home store and check out their clearance section of pillows. If you're lucky you can find the right size pillow you need and just take the old cover off and put your new cover on! Just be sure it's a cover that unzips and you're good to go.
As for sizing, make sure you buy an insert that is 2″ bigger than your cover. So if you have an 18″x18″ cover, buy a 20″x20″ insert.