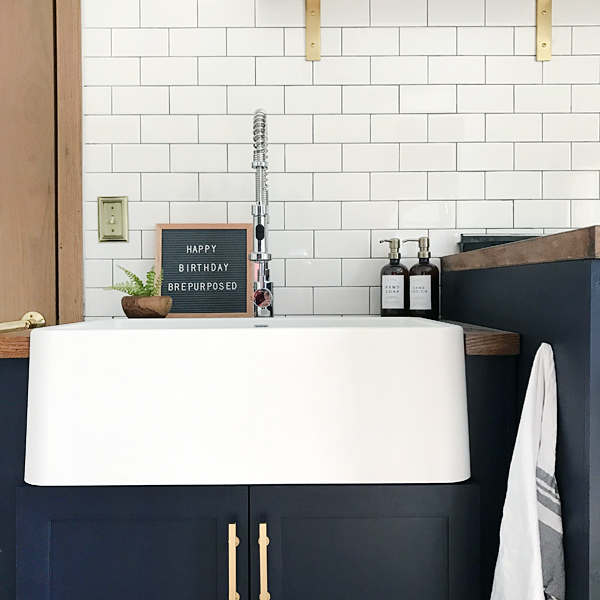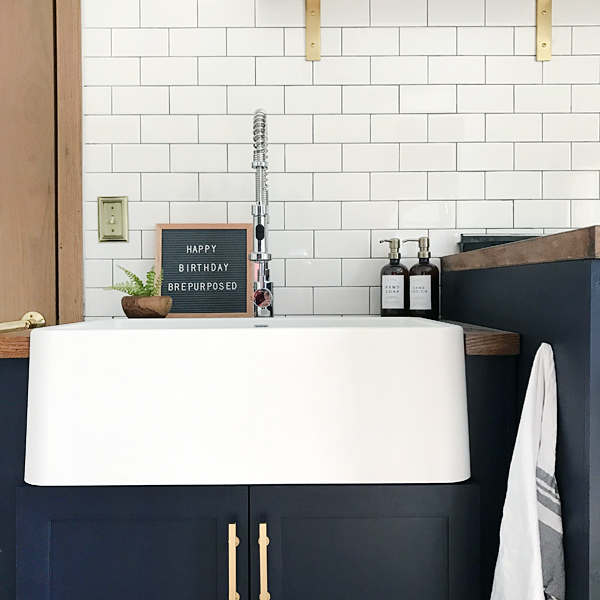 Well today this little blog of mine turns 3! I honestly can't believe I've been at this for that long and how quickly the time has gone. One thing I know, is that as it continues to grow, I'm more and more thankful for each and every one of you. Whether you know it or not, you guys help inspire me to keep creating. Even if something I post only helps 1 person, I'm just happy that I was able to reach you through this platform and hopefully make your day a little better. There are so many things I could ramble on about and share in terms of my personal goals and expectations for this blog, but today is all about giving back to one of you. <3
I'm SO thankful for some amazing companies for agreeing to partner up with me and this crazy idea I had. So here are the deets. One of you is going to win a one on one design consult with yours truly to help you with one room in your home that needs a little TLC. We'll chat about your style and budget and I'll put together a mood board to help bring your vision to life. I'm all yours for as long as the project takes. And bonus – if you're local I'll totally come over and help! But I'm not gonna leave you hanging and expect you to go out and buy everything on your own, that'd just be mean 😉
Once we've decided on a design, you'll receive gift cards and free products from some of my favorite shops to make your new dream room a reality! I know as bloggers, we're extremely lucky to get the opportunity to work with brands and receive products to help decorate our homes. So I thought it was only fair that one of you gets to enjoy those benefits too! Trust me if I could, I'd let you all win!
Wanna know who I've teamed up with?!
World Market has generously donated a $200 gift card
Wayfair has generously donated a $100 gift card
My friend Megan from Undecorated Home is donating a wall hanging
My friend Angie from Norwegian Wood is donating a plant hanger
My friend Mia from The Ivory Gull is donating pillows
All you have to do is enter below for your chance to win. Or if you know someone who could really use this – please enter for them!
Good luck and I'm SO SO excited to work with one of you!! Thanks for following along and being a part of brepurposed <3