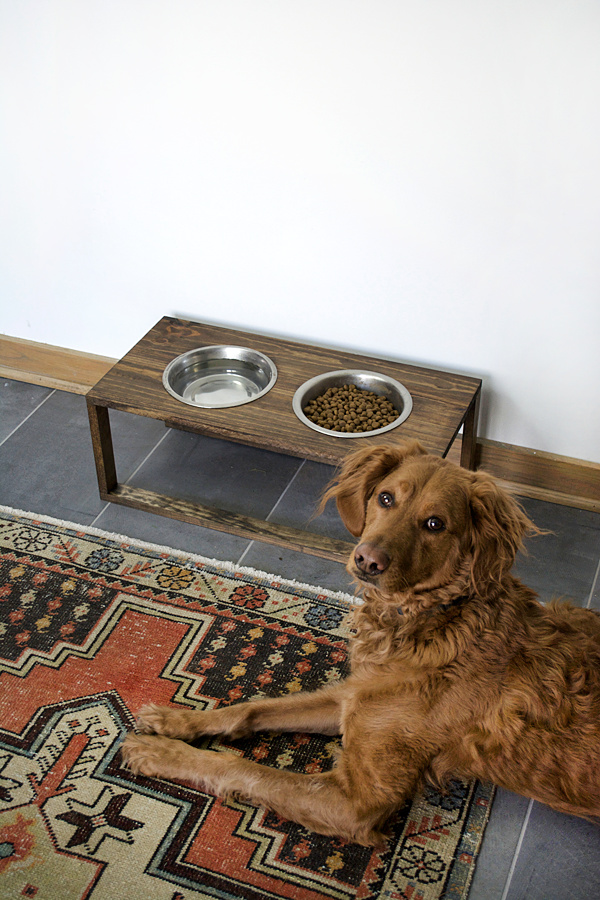 It's time for another Monthly DIY Challenge and this month is all about 1x2s. I actually used 1x2s to make the Geometric Wood Wall in the laundry room so if you missed that post, go check it out now! But for today's project, I made something a little easier and something I've been wanting to make for a while now.
DIY MODERN DOG FOOD HOLDER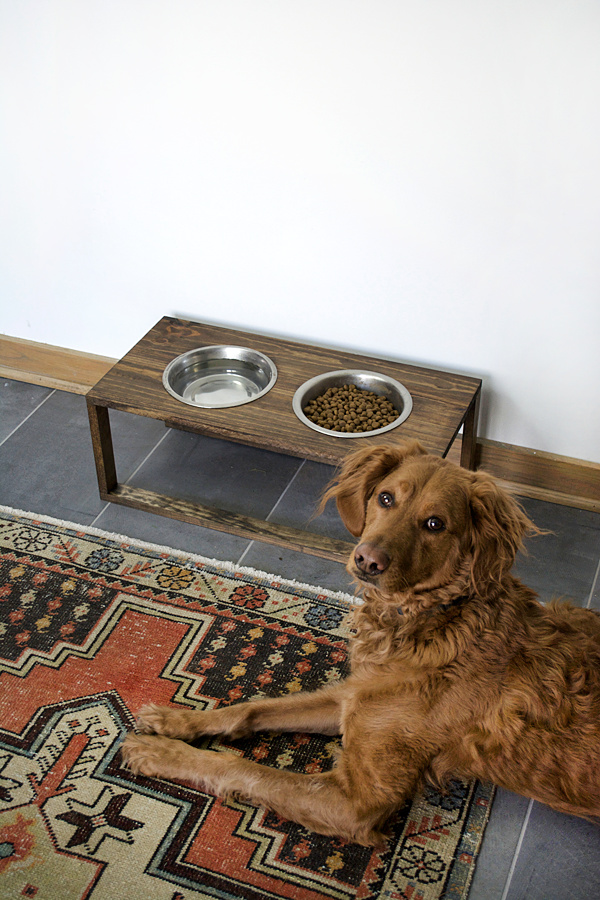 Oaks is such a good model isn't he?? He'll do anything when treats are involved 😉 Ok so here's what you need!
SUPPLIES NEEDED FOR DIY MODERN DOG FOOD HOLDER
*affiliate links included
:: one 1x2x6 premium pine board
:: one 12″ wide pine board
:: DAP Rapid Fuse Glue
:: Stain
:: Poly
:: Jigsaw
So if you want you can have the store cut your pine boards for you. I used our mitre saw to cut the 1×2.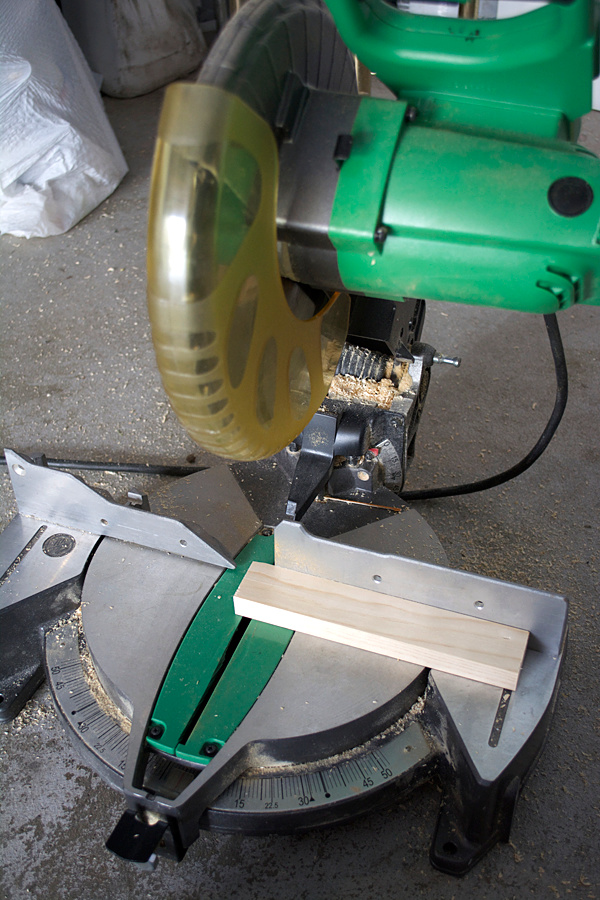 Here are the measurements:
4 pieces at 8.5″ long
2 pieces at 25.5″ long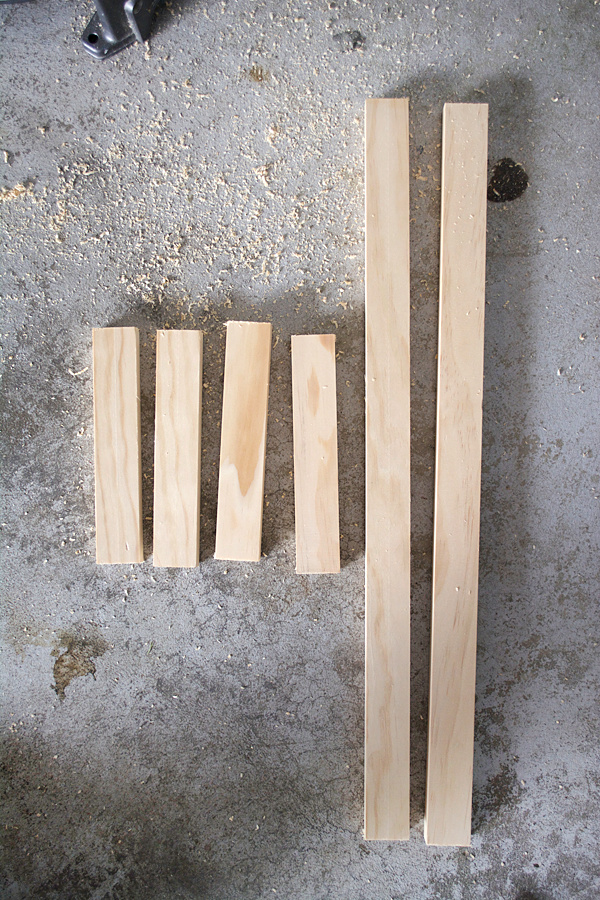 My other board is 25.5″ x 12″ and once that was cut I used our old dog food holder to draw circles on it to use as a guide.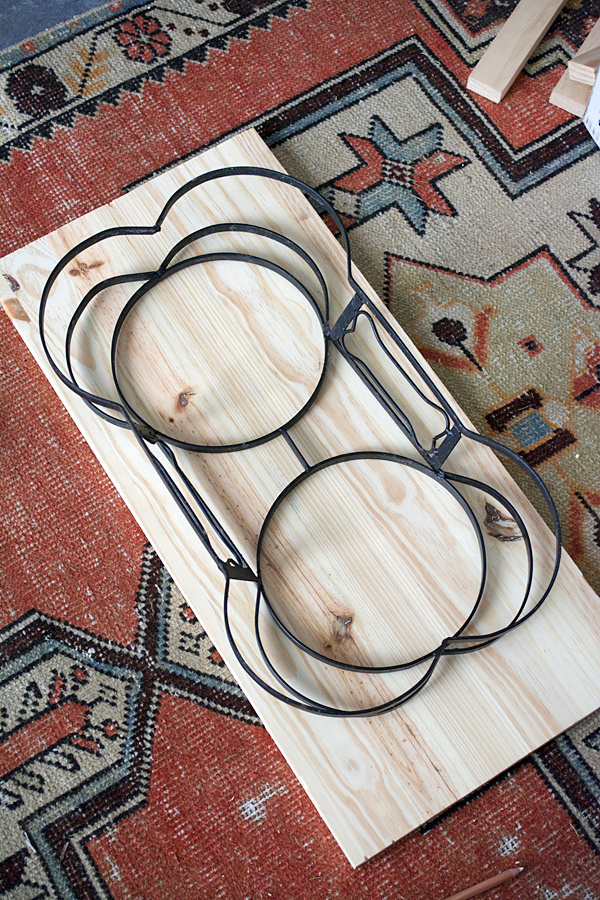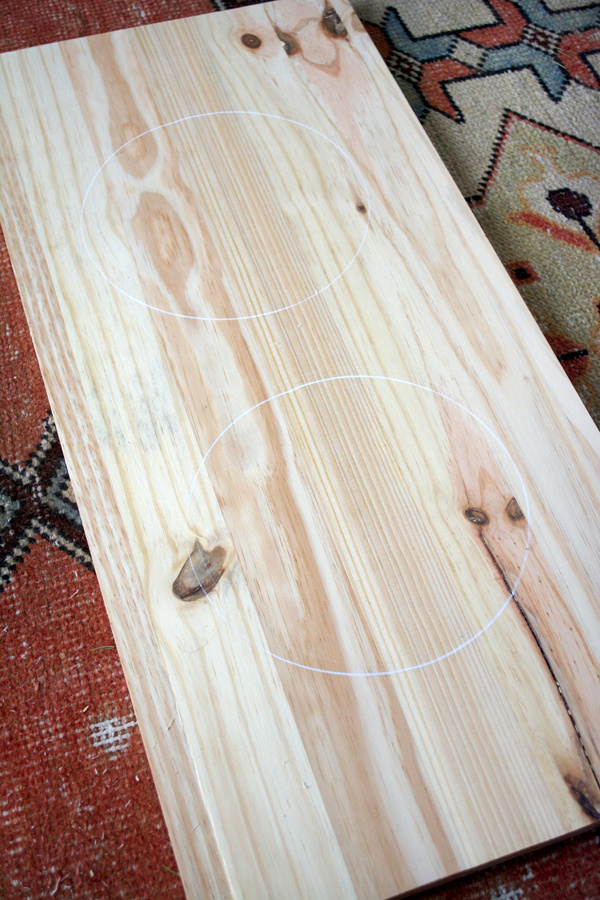 Now cutting the circles is definitely the hardest part of this whole project. I used this jigsaw which I've only used once a really long time ago.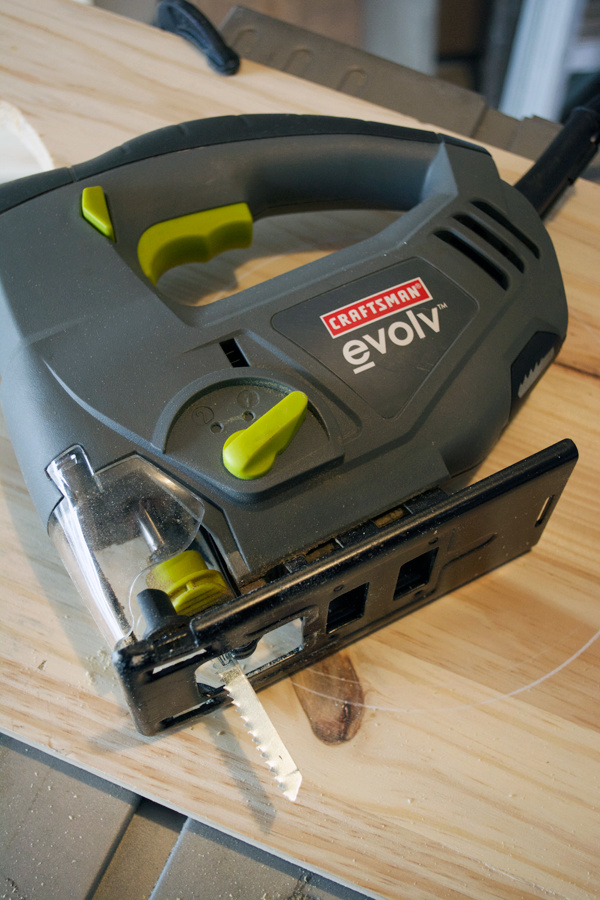 Make sure you clamp your board to something really well and it isn't wiggly. I used our table saw which worked pretty well. Then I started by drilling a hole as close to the line of the circle as possible to give myself something to start. Make sure your hole is big enough to fit the blade in. Ignore the hole in the middle, that one was unnecessary 😉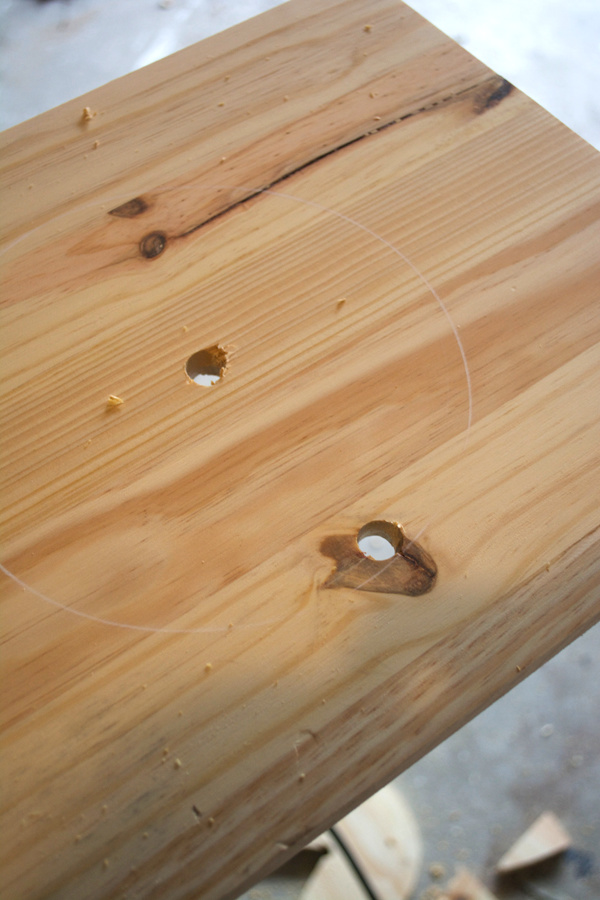 It didn't go all that smoothly, but it got the job done. You have a lot of wiggle room because once the bowls are in, you can't tell how terrible the circles really are ha.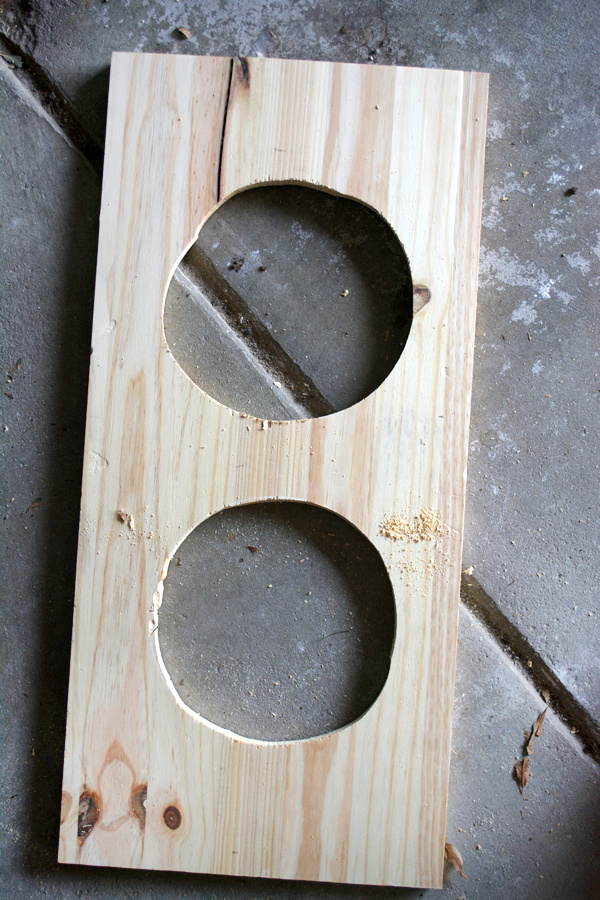 I used my favorite wood glue to piece everything together and let it dry overnight.
Once it was dry, I stained it using Dark Walnut Stain and then applied a couple coats of Poly and it was good to go!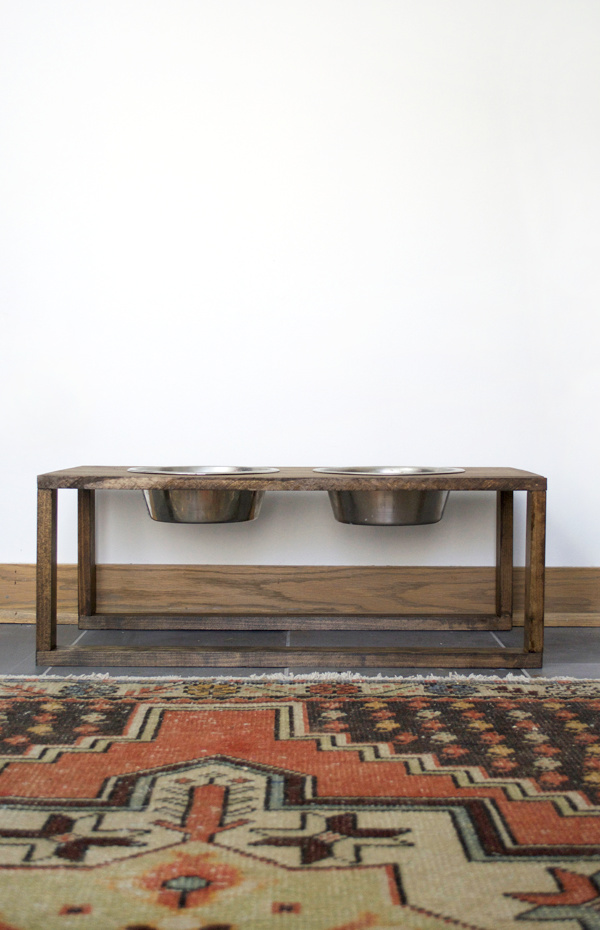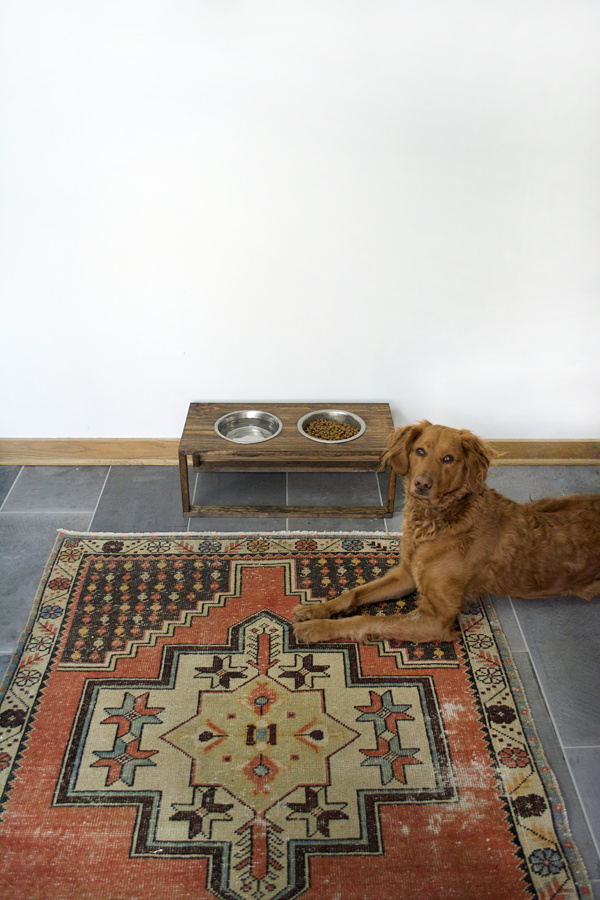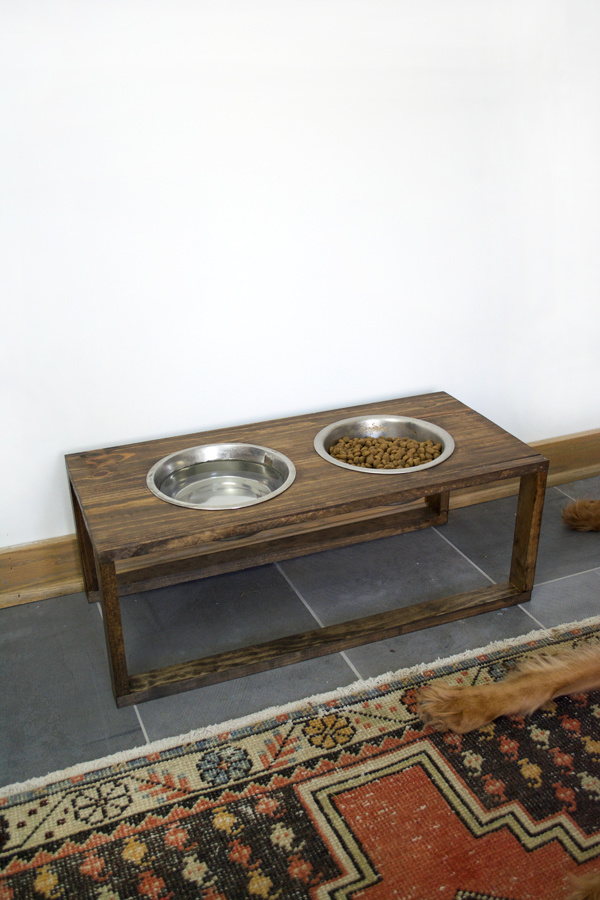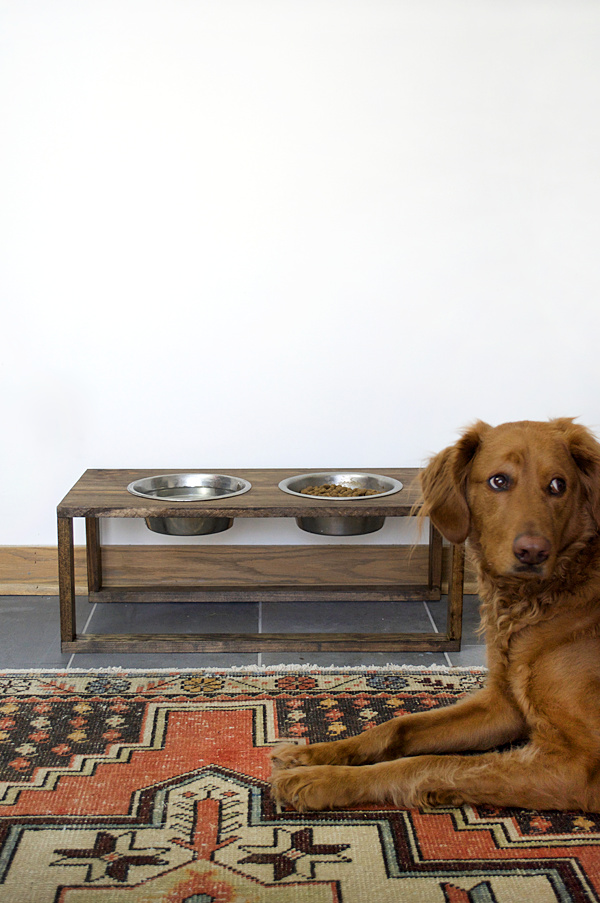 Oaks is a big fan and it totally matches the vibe of the laundry room better than our old one. If you want to see another example of this, check out my friend Sarah's DIY Pedestal Dog Feeders.
Don't forget to check out the rest of the 1×2 projects below!