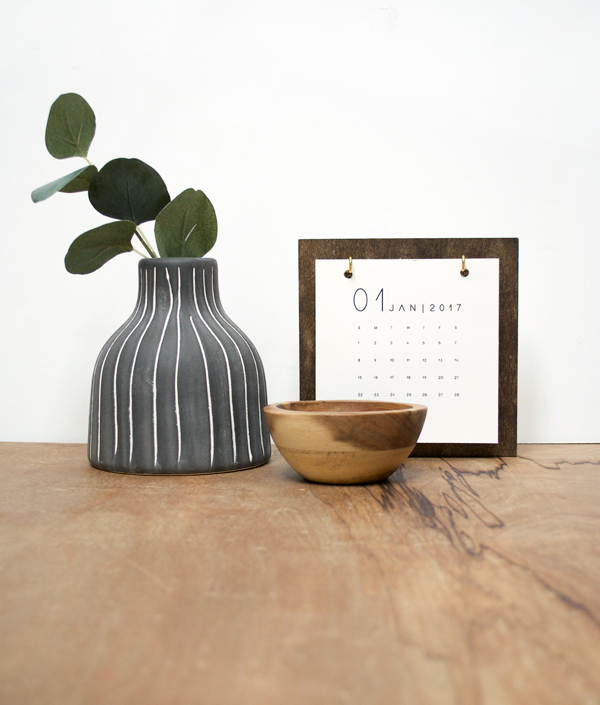 Ok I know I'm a little late on the calendar this year but you can totally get a new one any time of year, right?? I've been doing free printables for a while and always wanted to do a calendar, but never got around to it. I finally got my act together and designed one for you guys and really hope you love it as much as I do! I also made it in two different sizes so you have the option to pick which one works best for you. If you go with the square size, I've included a little DIY to follow to create the stand for it, which I promise is super easy and such a cute way to display it on your desk. Scroll down to get your 2017 FREE Printable Calendar!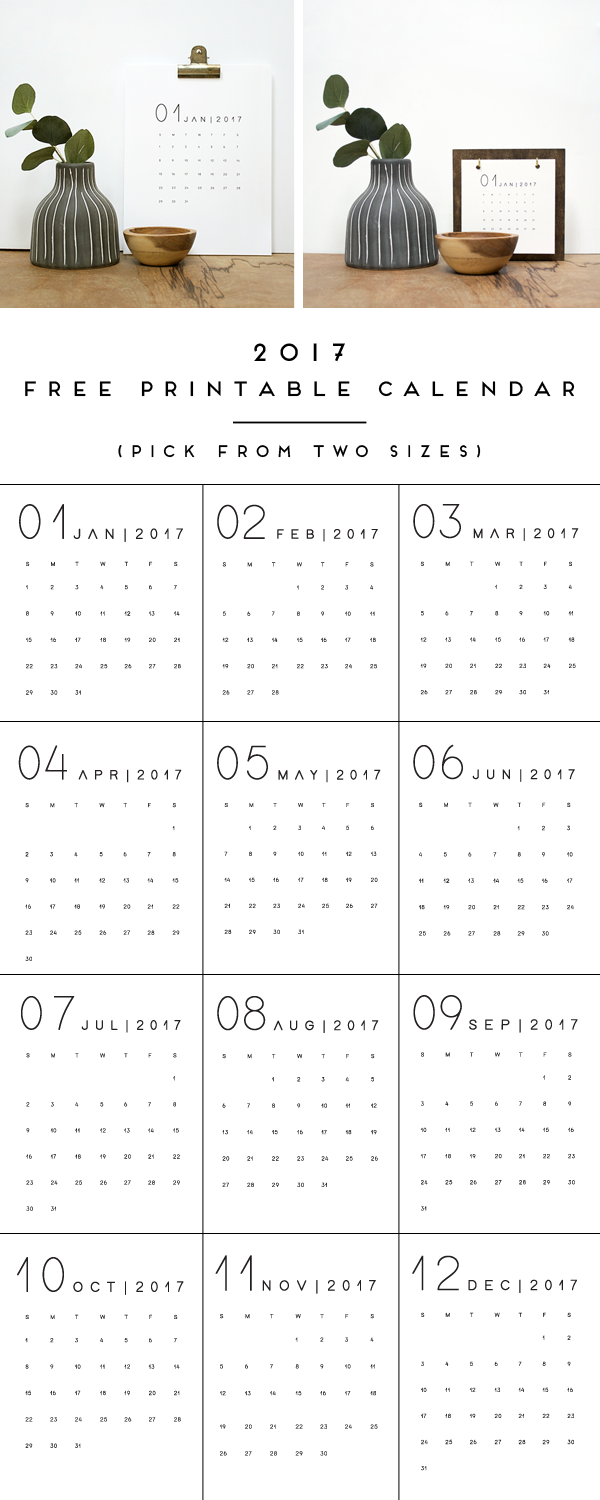 Ok so if you want the 8.5 x 11 calendar you can just hang it on the wall or clip it to a clipboard or clip like I did here.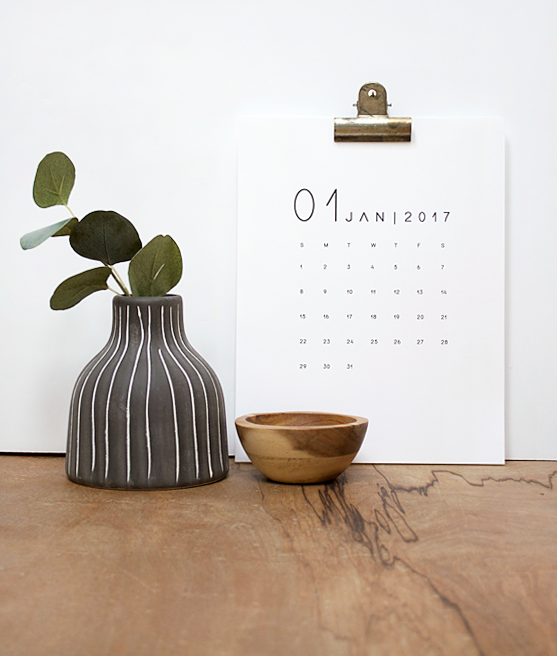 If you want the 5×5 square size you can follow this really simple tutorial to create the cutest little stand for it.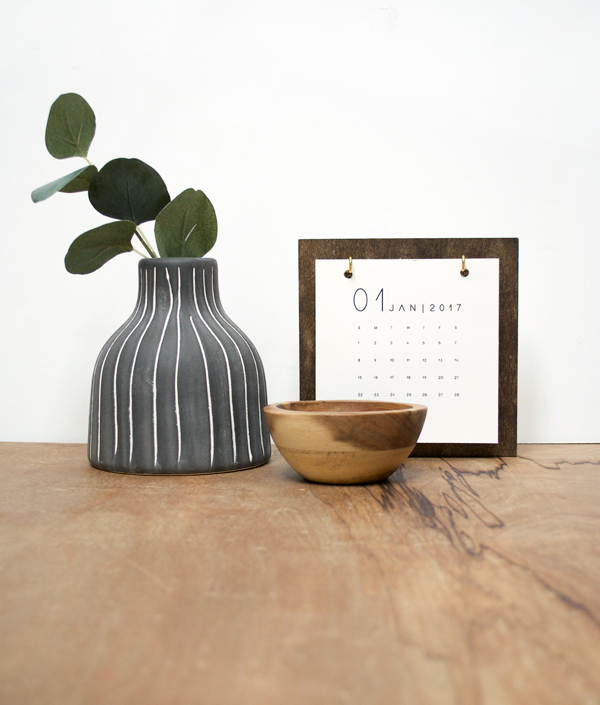 SUPPLIES
*affiliate links included
6×6 piece of wood or larger (craft stores sell small pieces like this)
Cup Hooks (you can find them at most craft and hardware stores)
Hole Punch
Stain (optional)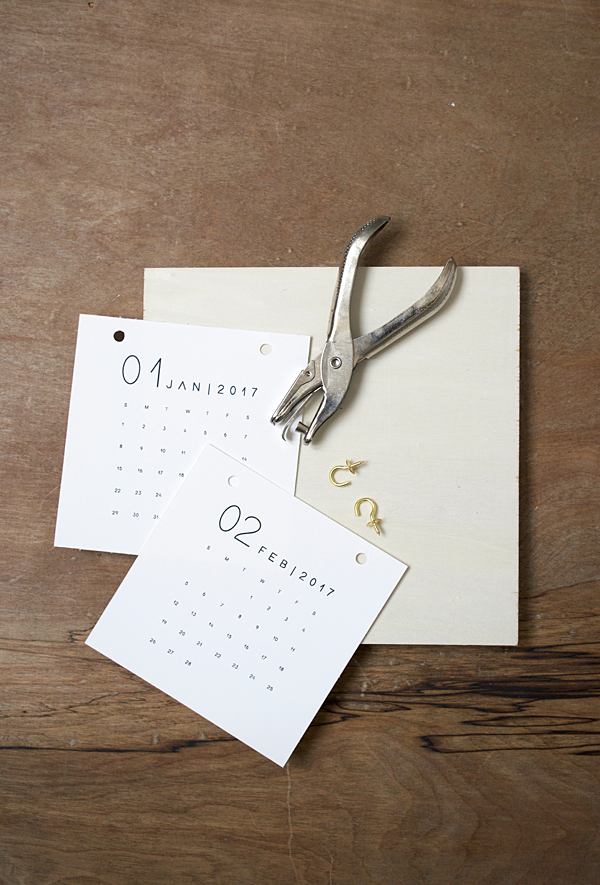 STEP 1
Stain your wood if you want. I decided to stain mine but you totally don't have to.
STEP 2
Use a ruler and X-Acto knife to cut out your calendar squares.
STEP 3
Screw your cup hooks into the wood making sure to measure where your calendar will fall.
STEP 4
Hole punch your calendar squares so they'll hook onto the cup hooks.
And that's it! My wood is thick enough to stand on it's own, but if you needed to you could add a little wooden support piece back there to help it stand up. Either one you print out will be the perfect simple and modern calendar for your space. I always have a larger planner I keep all my notes and schedules in, but I love having this style of calendar on display to easily see the date.
PRINT YOUR 2017 FREE CALENDAR BELOW
click here to print out the 8.5 x 11