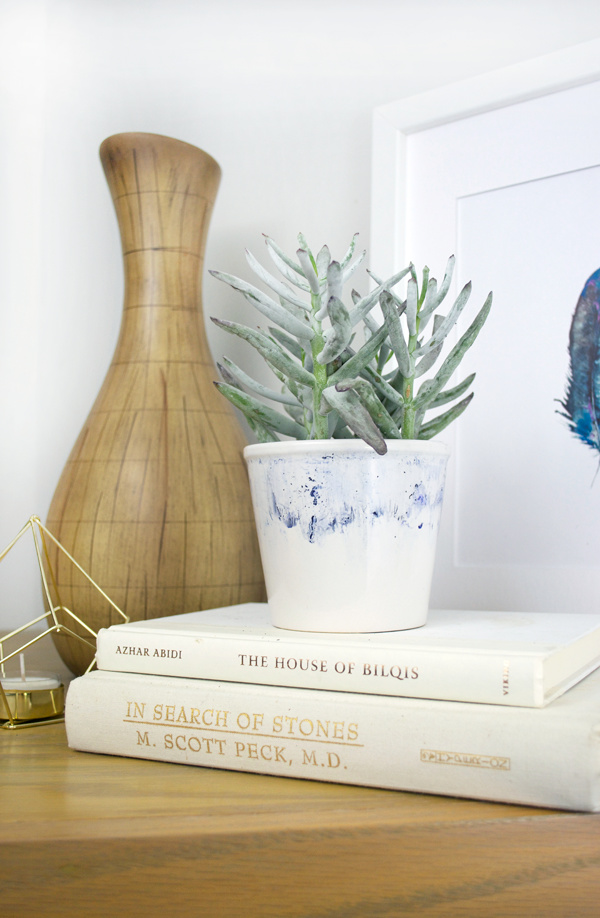 It's time again for another Monthly DIY Challenge! This month we're tackling Sharpies which totally made me do some serious brainstorming. When you think of this household marker, you usually think of something you write with. But after doing some research, I learned there was a way to create a watercolor look and I knew I had to give it a try. So I came up with this DIY Watercolor Sharpie Planter because I needed an excuse to buy yet another plant 😉
DIY WATERCOLOR SHARPIE PLANTER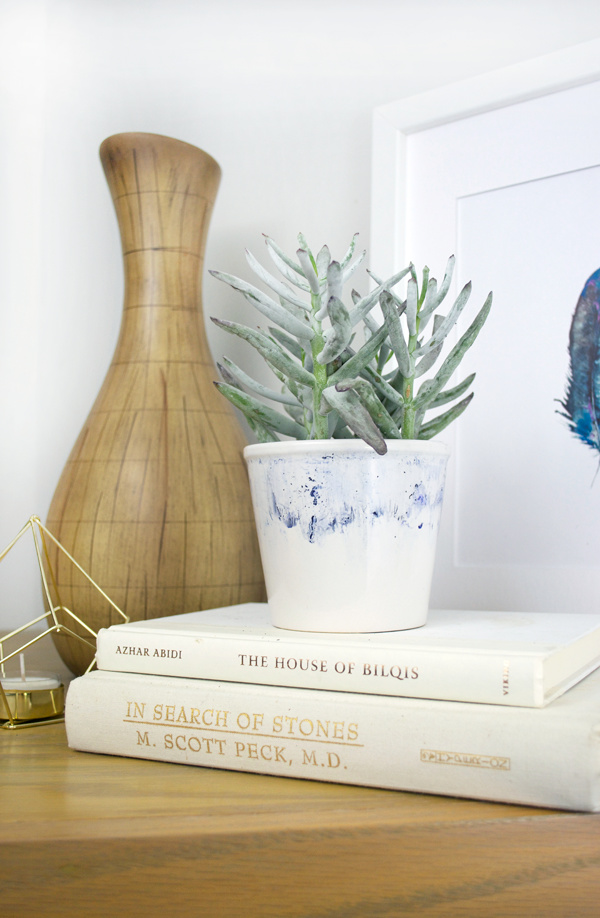 MATERIALS
*affiliate links included
:: sharpie maker(s) in the color of your choice
:: rubbing alcohol
:: ceramic vase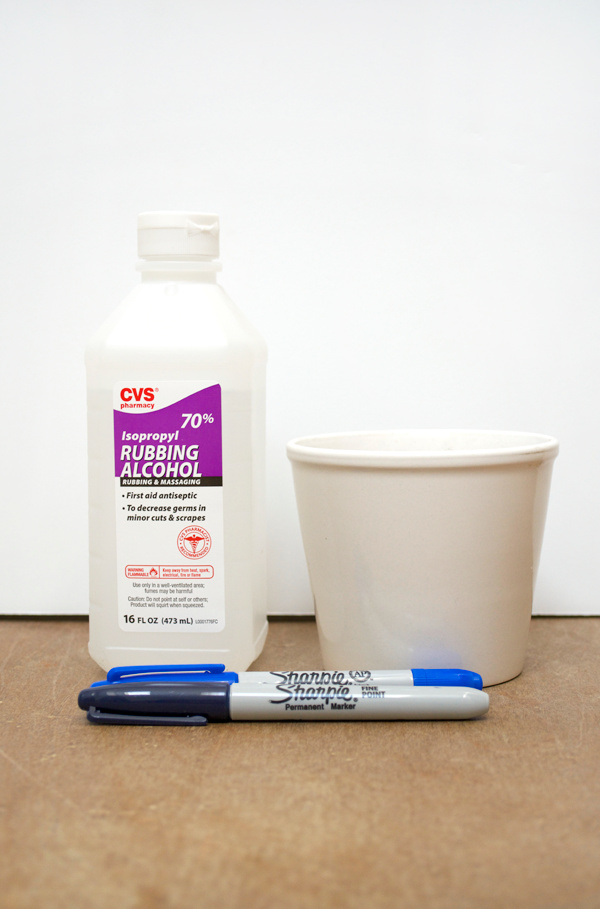 STEP 1
Draw on your vase where you want your design to be. I stayed about an inch or so from the top using the navy marker (which looked more royal) and a little bit of black on top of that.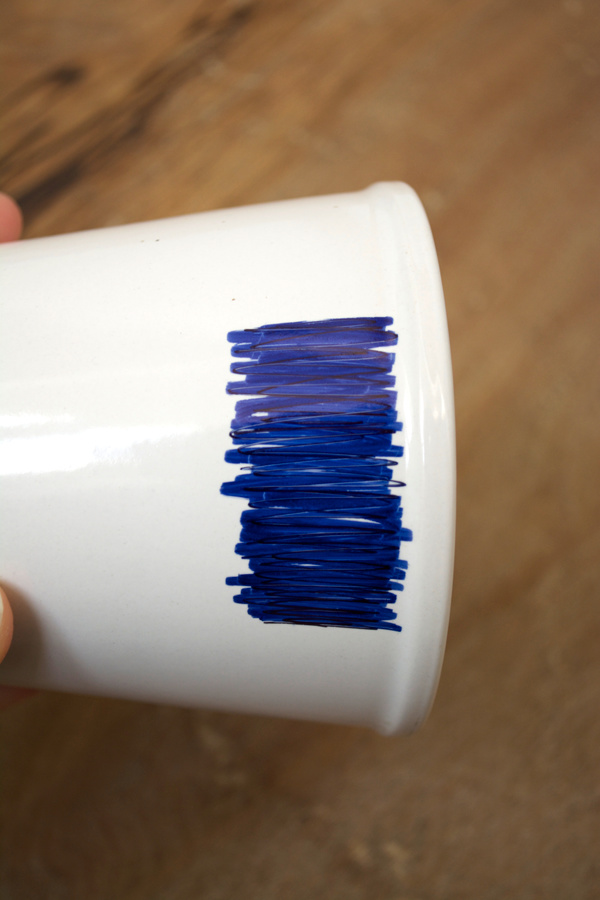 STEP 2
Dribble some of the rubbing alcohol over the part you just drew. You can do this over a bowl or over the sink.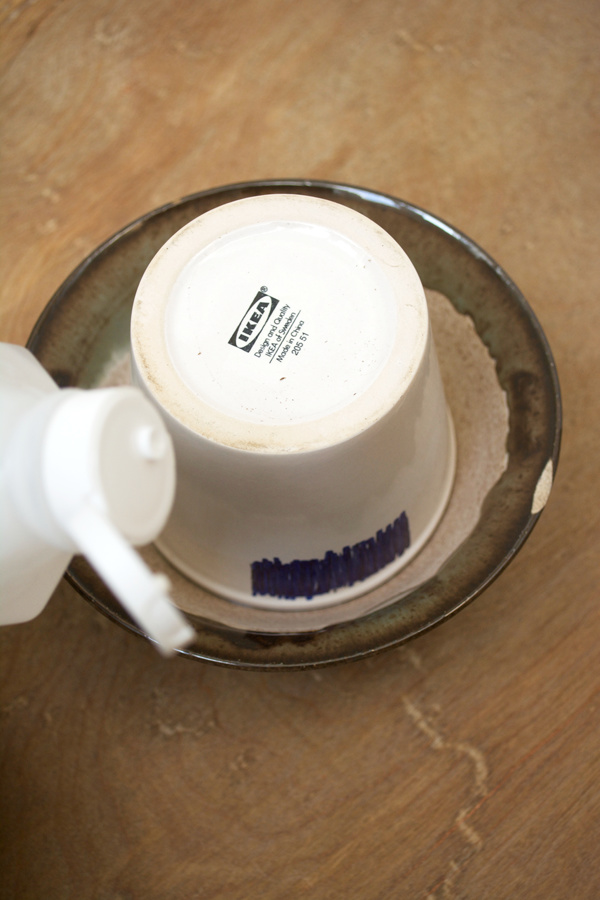 This is what it will look like: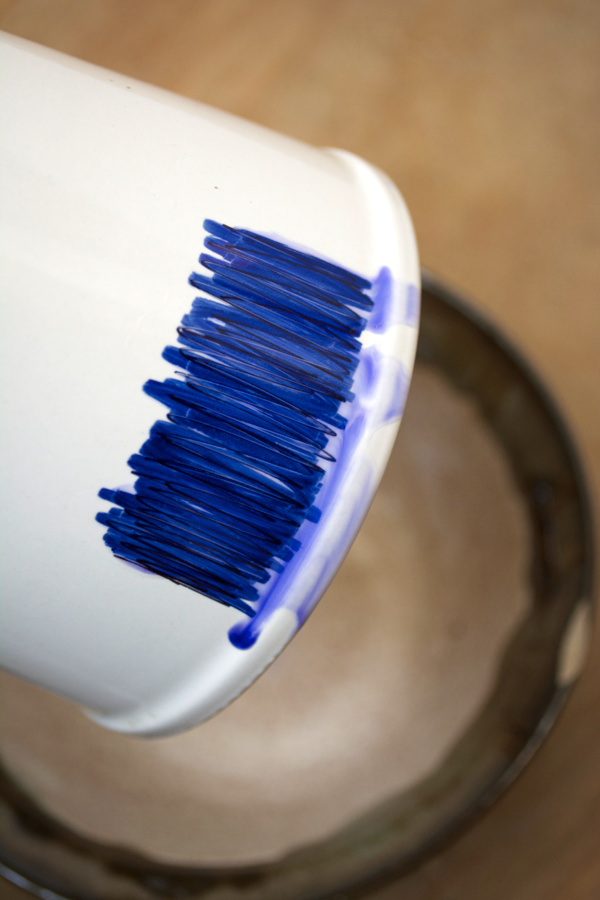 STEP 3
Use your finger with a paper towel wrapped around it to rub up and down in the same pattern that you drew.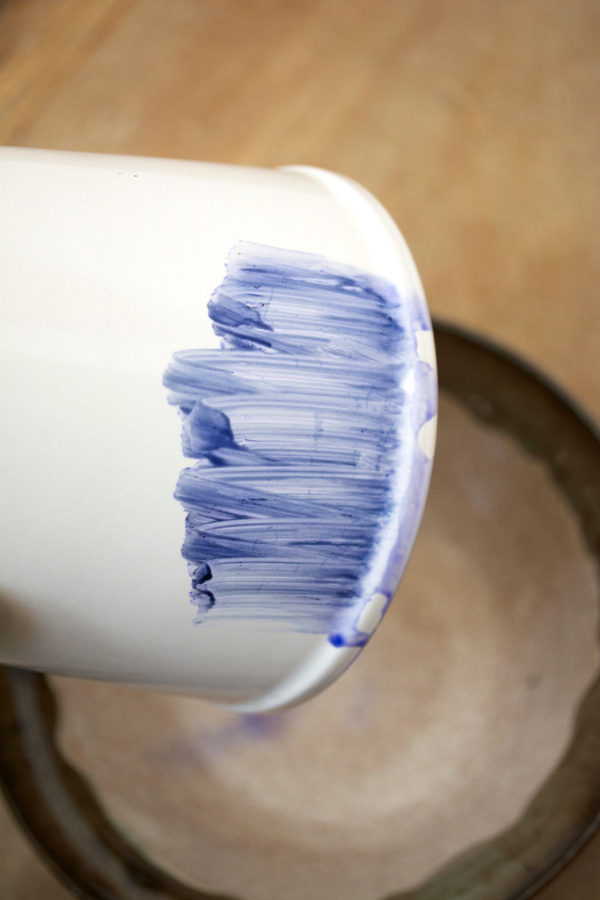 STEP 4
Apply a few more dribbles of rubbing alcohol and tip your vase upside down and right side up a few times to get the particles spreading.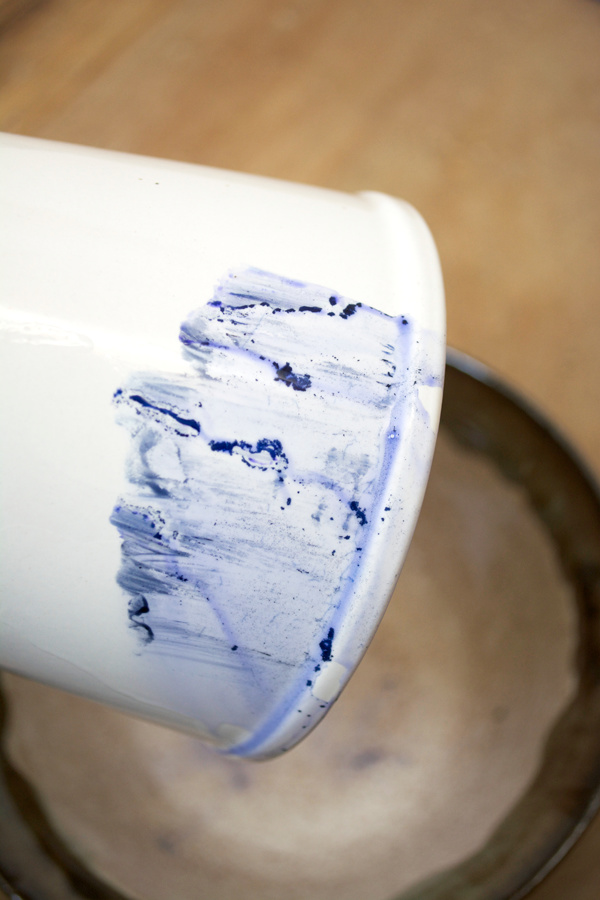 STEP 5
Wipe the excess off the rim so you have a clean top and let dry.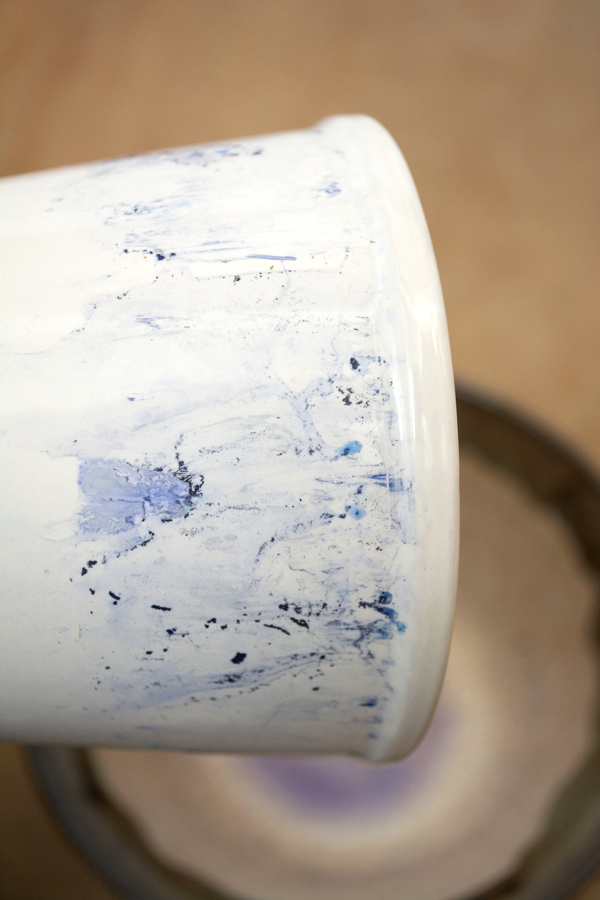 It's so fun seeing how each drop of alcohol affects the marker and the cool patterns that it makes. You can go back in and wipe off any areas that dribbled too much to touch it up. You could probably spray it with a clear finishing coat or even apply some clear nail polish, but it dries pretty hard so I left mine as is.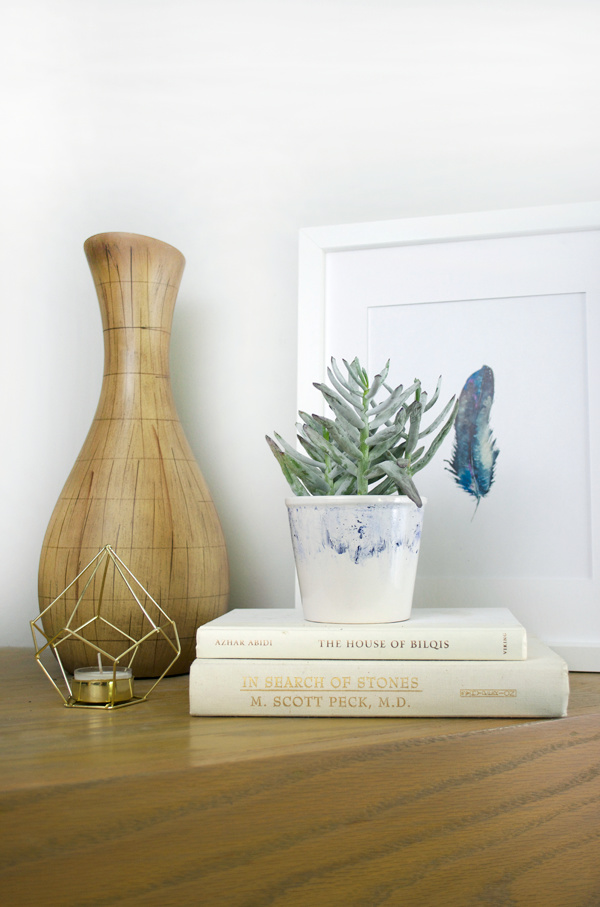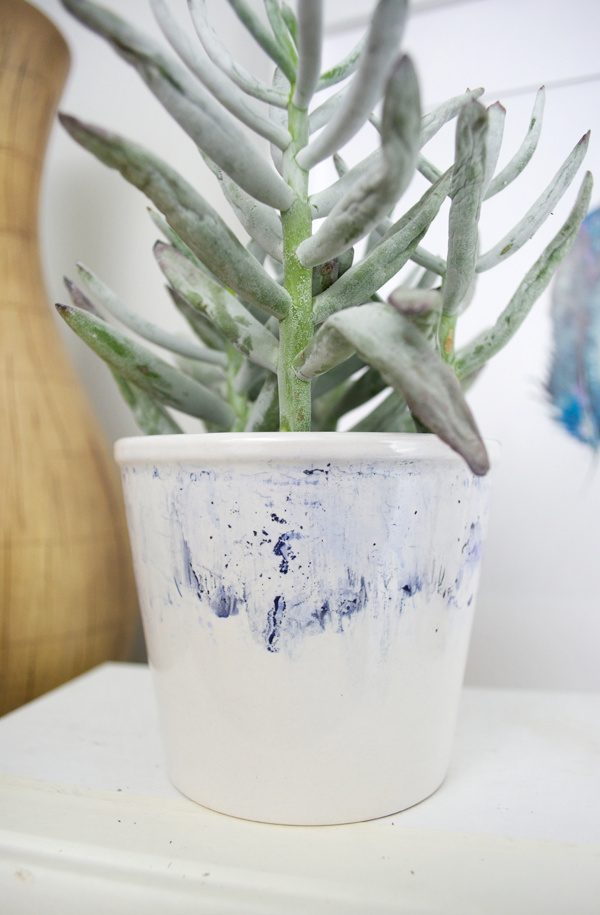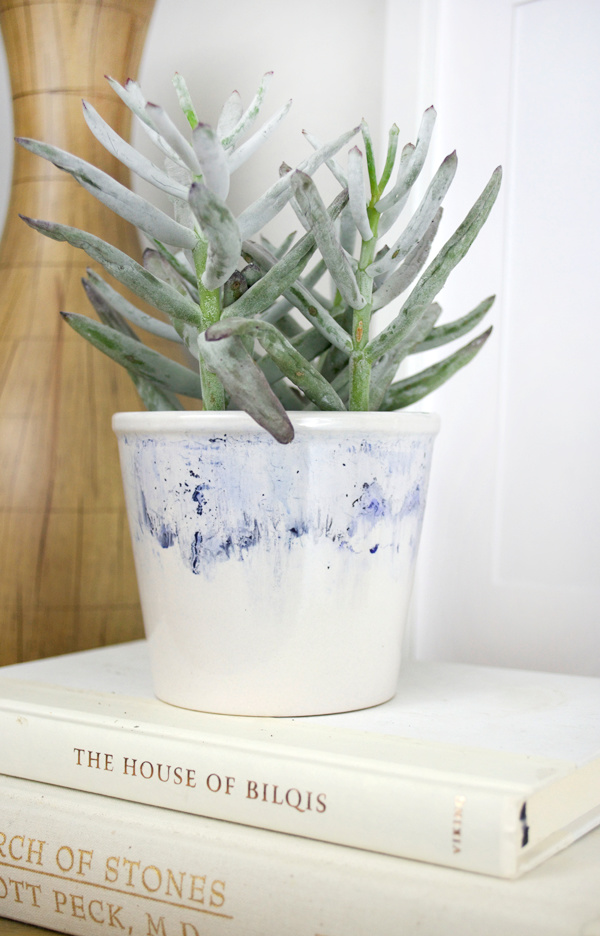 There are so many possibilities with this! I can't wait to try it on some other stuff and I bet it would look super cool if you mixed a bunch of different colors. What would you try it on??
Don't forget to check out all the other fab Sharpie projects from my friends below!