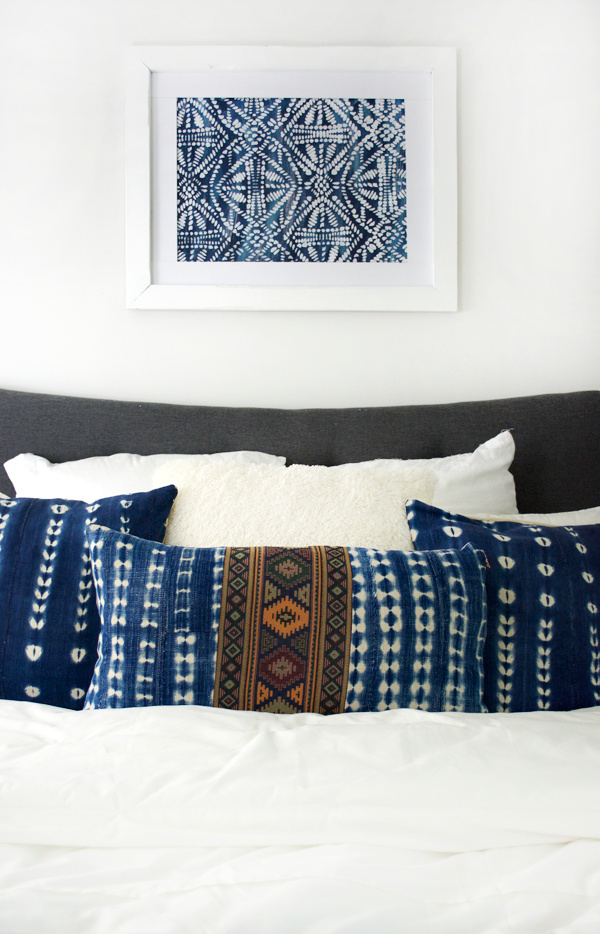 Thank you to Royal Design Studios for sponsoring this post. All thoughts and opinions are entirely my own. Thanks for supporting the brands that allow me to keep creating!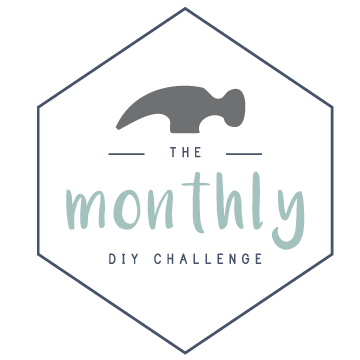 The master bedroom progress continues with the addition of some art above our bed. This is always tricky to pick out and I thought long and hard about what I wanted to do. I could have purchased something, but when we picked Royal Design Stencils as our theme for today's Monthly DIY Challenge, I knew it was the perfect opportunity to make something myself. My painting skills were totally put the test but I'm pretty proud of this DIY Large Scale Stenciled Art that I created 🙂
DIY LARGE SCALE STENCILED ART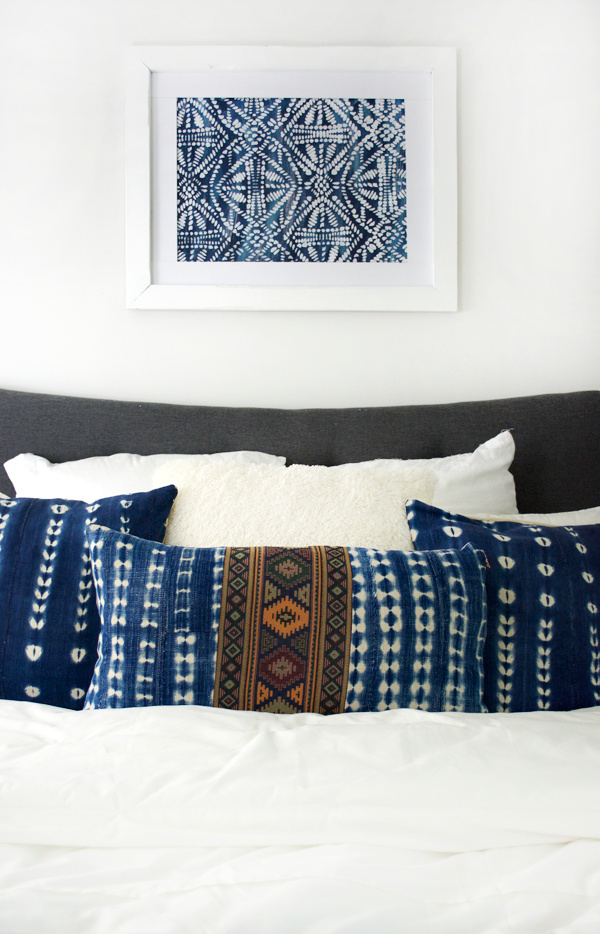 Picking my palette was the first step. I promise our whole bedroom isn't completely blue ha. 😉 I picked some dark and light shades of blue along with a hint of soft pink.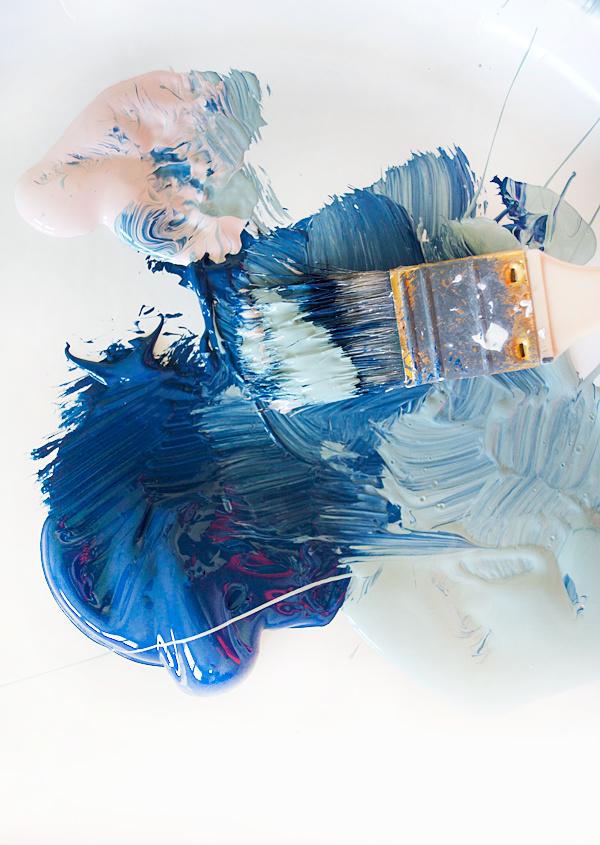 My stencil of choice was the Tribal Batik Stencil which I just love. It comes in a few different sizes, but I made sure to get the largest one so that I would only have to paint with it once and not line it up and repeat it over and over again to get the size I wanted. I bought some white canvas material from the craft store to use as my base and cut a piece out based on the size of the stencil. Also, I gave myself about 3-4 inches around each side and then I just went to town with the paint. Abstract is what I was going for, but I didn't want it to be too busy, since my stencil was pretty bold.
I haven't painted like this in a loooong time. Besides furniture, I usually steer clear of the diy large scale art because it usually turns out looking like a 3 year old created it. But you can't really screw it up with abstract, right? Humor me 😉
Using a combination of paints including some left over furniture paint and then some basic craft paint, I started painting!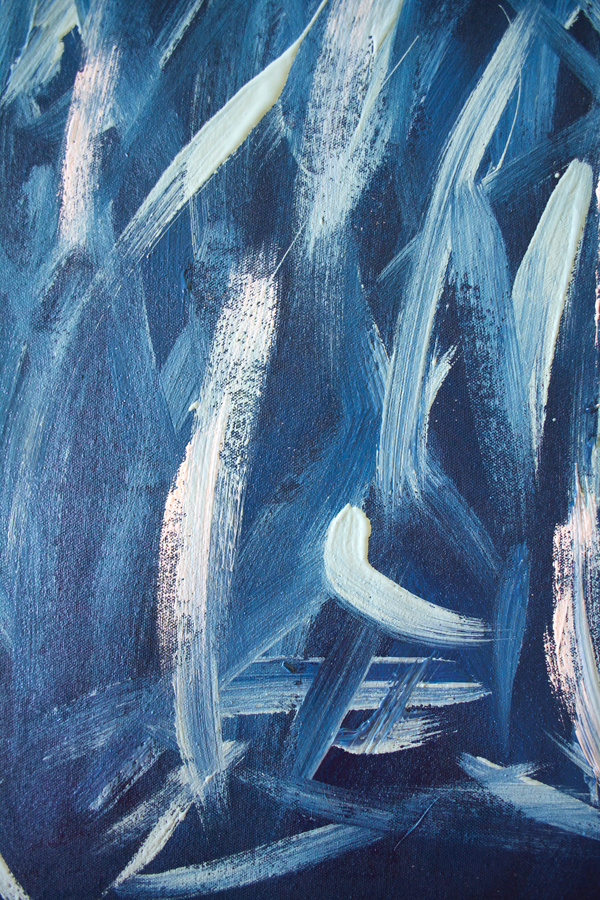 I started with a solid base of navy blue and then added some strokes of lighter colors on top. I loved it, but wanted to blend it in a little more so the stencil would still pop.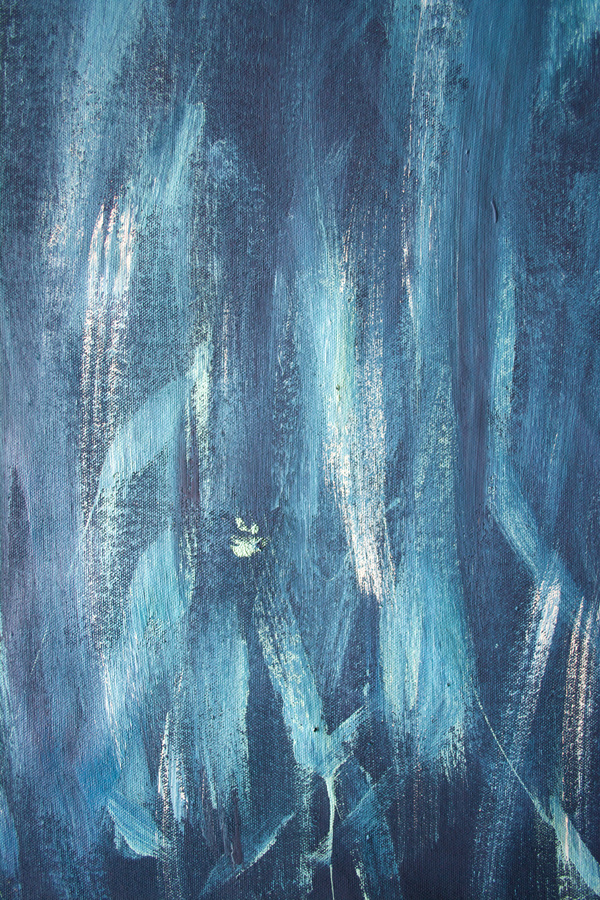 Once I was happy with my design, I let it dry. Then I brought the stencil over and taped it down in place.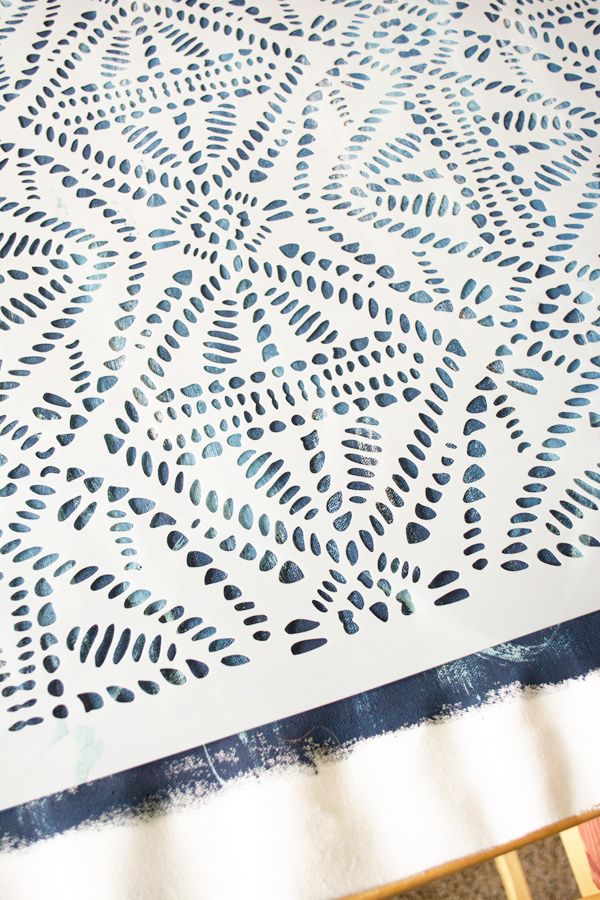 They make special sponge like brushes for stencils, but I didn't have any so I just used a roller. Make sure the paint isn't soaked into the roller and you use it sparingly so it doesn't seep through the edges of the stencil. I had this happen in a couple places where I first started rolling, but I kind of like the imperfection.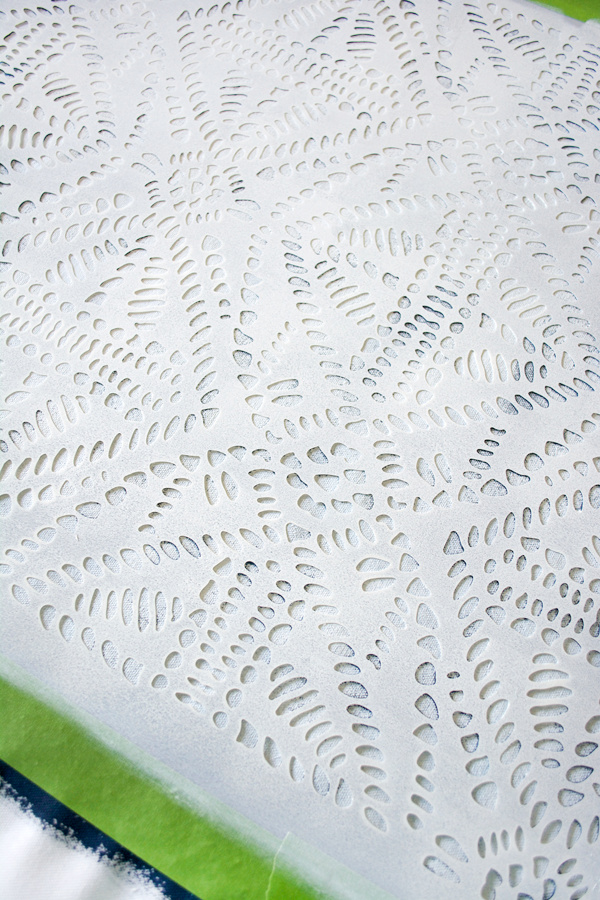 I rolled one light coat of white paint on and could not wait to peel back the stencil. It's the best part right?! Kinda like pulling away painters tape. You can't wait to see the crisp line it leaves behind.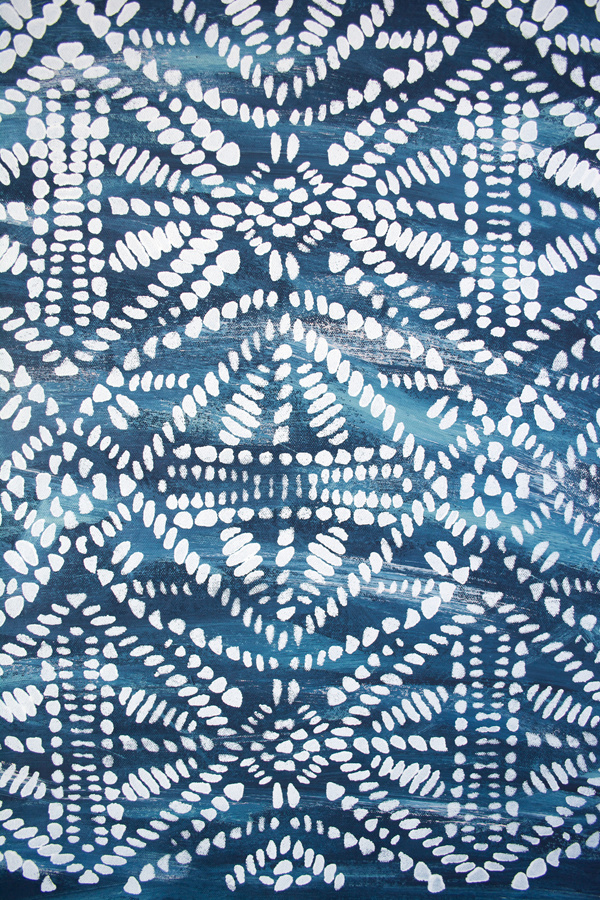 This was one of those projects where you do a happy dance because it turned out way better than you were expecting. Even the hubs was impressed and he knows how terrible my painting skills are. Now if I attempted to freehand this, it would not look nearly as cool ha.
The only thing left to do was frame it. Totally forgot to take any photos of this process but I'll tell you a little bit about how it all went down. My initial idea was to have a stained wood frame so I had the hubs build me one. It was perfect, I gave it a quick stain and stapled the canvas to the back of it and hung it up. Something about it just didn't work and I kept playing around with some of the other decor in our room, but the wood color just didn't look right.
So I decided to paint it white. Hung that up and still didn't love it. I wanted it to look a little cleaner and more professional so I now decided it needed a mat. Of course I waited until this past weekend to do all of this. I went to A.C. Moore and of course they didn't have any white frames in the size I wanted. No problem, I'll just have to spray paint it. So I bring my frame over to the custom frame counter and ask the lady if she can cut a mat for my frame. To which she replies "I'm not allowed to do that." I thought she just meant she wasn't really a "frame" worker and needed to grab someone else to do it. Nope.
Apparently at a custom frame center they can't make custom frames. Seriously? I gave her some choice words and expressed my displeasure. She wasn't amused. I asked why they sold the huge mats if they didn't cut them and she said, "Well people can buy them to cut themselves." jgfnoengirogniobvfe. Annoying. Who the heck wants to do that? I had E with me and wasn't about to go test my luck at 3 more stores so I just bought a stupid mat and my brown frame and peaced out.
So I get home and spray paint my frame and now I have to make my own mat which I did not have the patience for. I did the best I could, but of course one side wasn't perfectly straight which threw the whole thing off. On top of that, the art didn't quite fit right and the stenciled part was cut off on two sides. Go me.
I resorted back to my old frame and made a makeshift mat out of left over pieces that isn't even one solid piece. It'll do for now, but I'm going to need to fix it later on 🙂 Who knew framing this piece of art was going to be such a nuisance? Jeesh!
Anyhow, it's done and this is probably the biggest peek at our room you've gotten so far!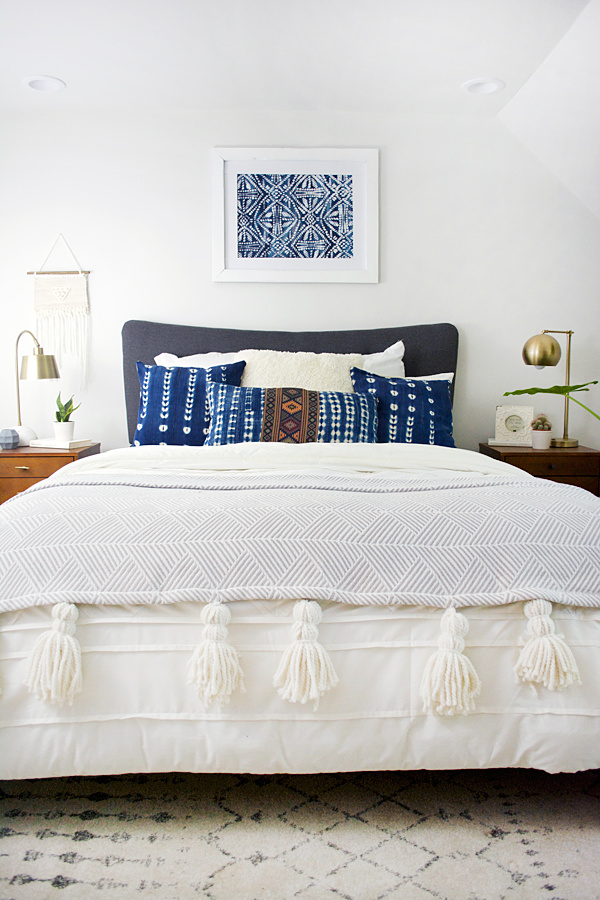 If you're into this style and want to incorporate it into your home, there are so many beautiful blockprint fabrics out there!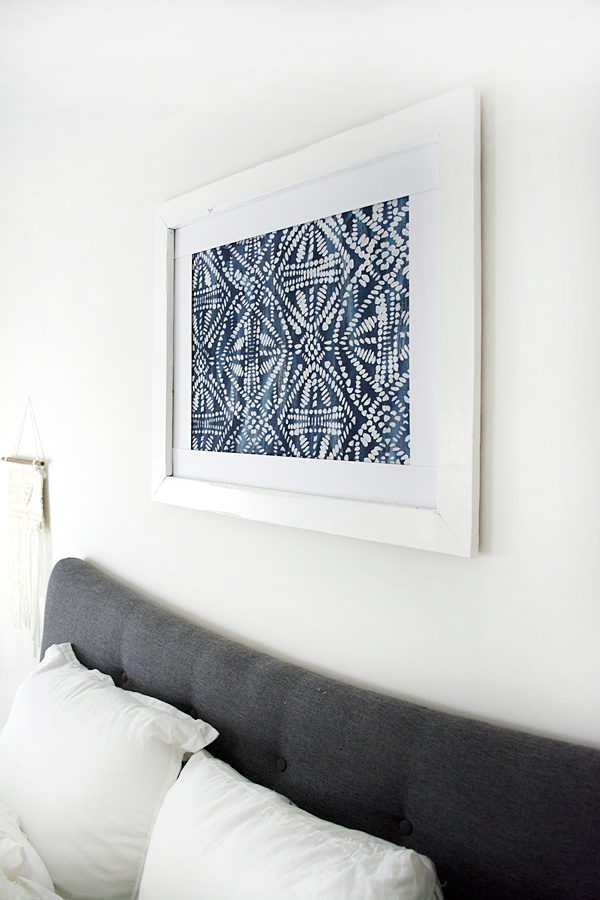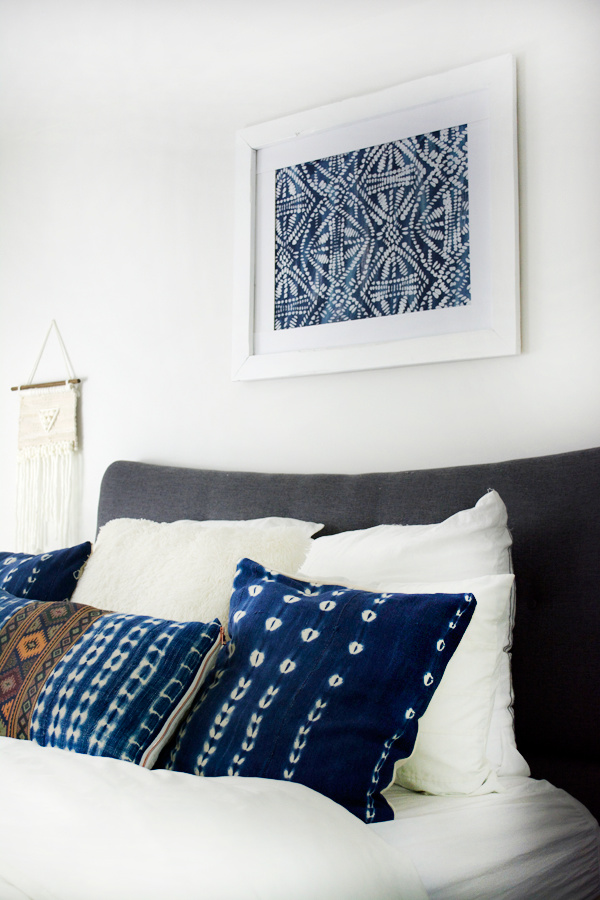 What do you think? Does it need more blue? 😉 Can't wait to share more soon! And don't forget to check out all the other fab stencil projects below!