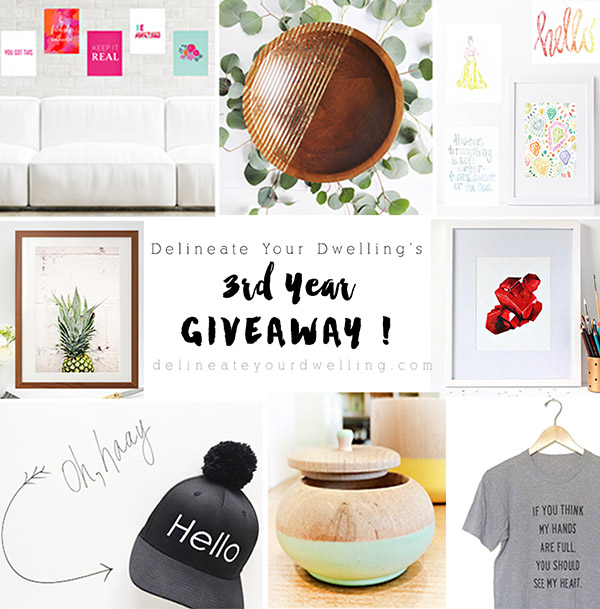 I'm so excited to be teaming up with one of my amazing bloggy friend's for her THIRD blogiversary! That's a big deal! Amy at Delineate Your Dwelling is so super talented and sweet and I am so thrilled to be partnering with her today to celebrate an amazing GIVEAWAY to thank all of YOU, the wonderful readers. And one of you lucky winners could win my printable pack!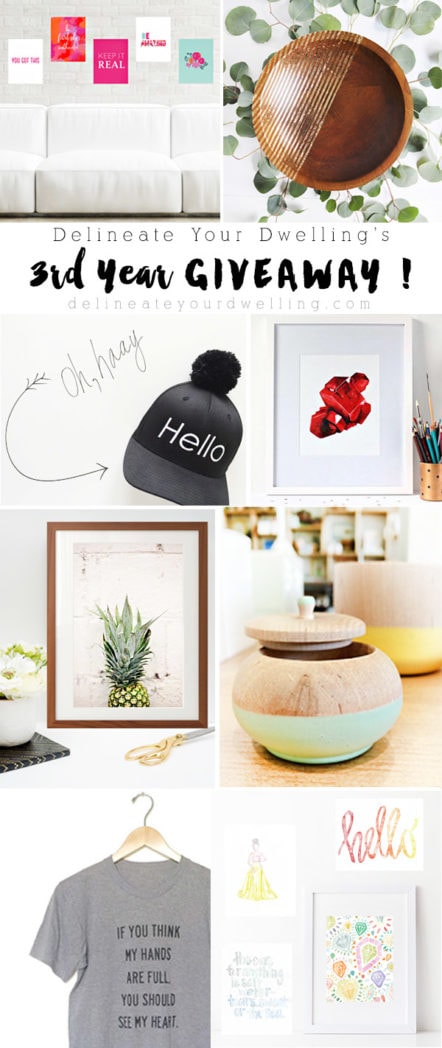 Now onto the fun part, the GIVEAWAY! It will be running for a week starting today and the EIGHT winners will be contacted by Amy via email. See the amazing items donated below and enter on the rafflecopter.
>>> Remember, the more entries you enter, the better your chances of winning! <<<
AND THERE WILL BE EIGHT WINNERS FOR THIS GIVEAWAY!
GOOD LUCK!