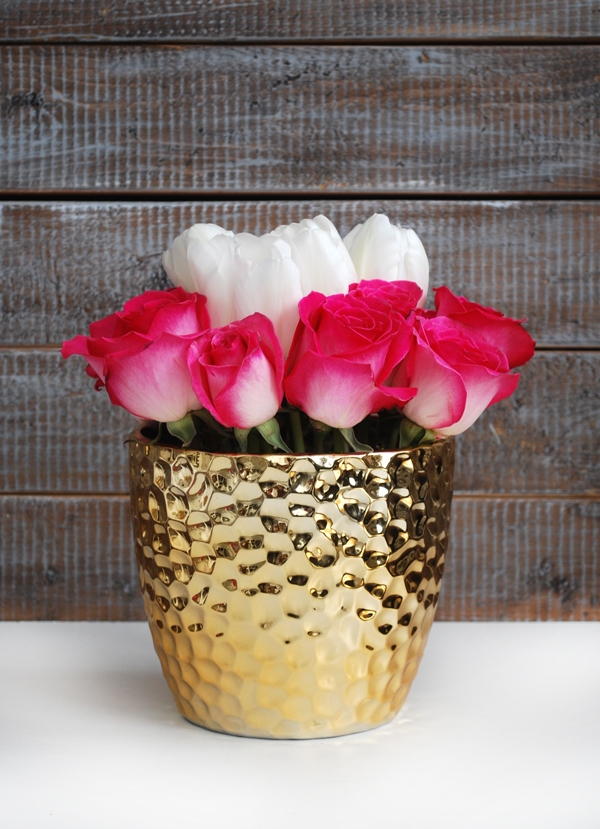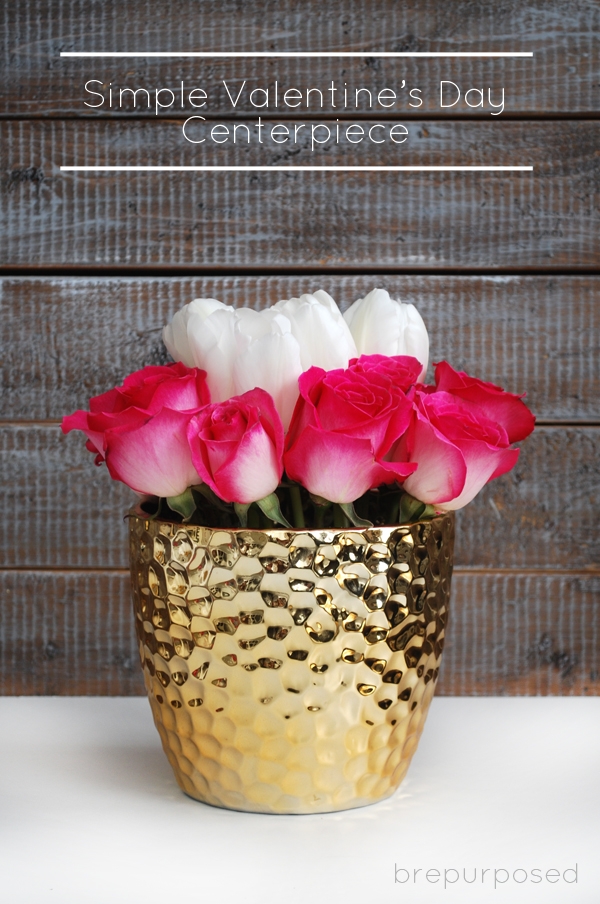 I may have a slight obsession with fresh flowers. They make everything better and just put you in a good mood. So when ProFlowers asked if I wanted to participate in their Valentine's Day Centerpiece Challenge, I couldn't resist.
I got to pick my choice of floral arrangements to create my own centerpiece design and yes I was like a little kid in a candy shop. I'm already really bad at making decisions, and when there are so many beautiful flowers to choose from, it makes it ten times harder.
I ended up going with Pink Pearl Roses and White Tulips.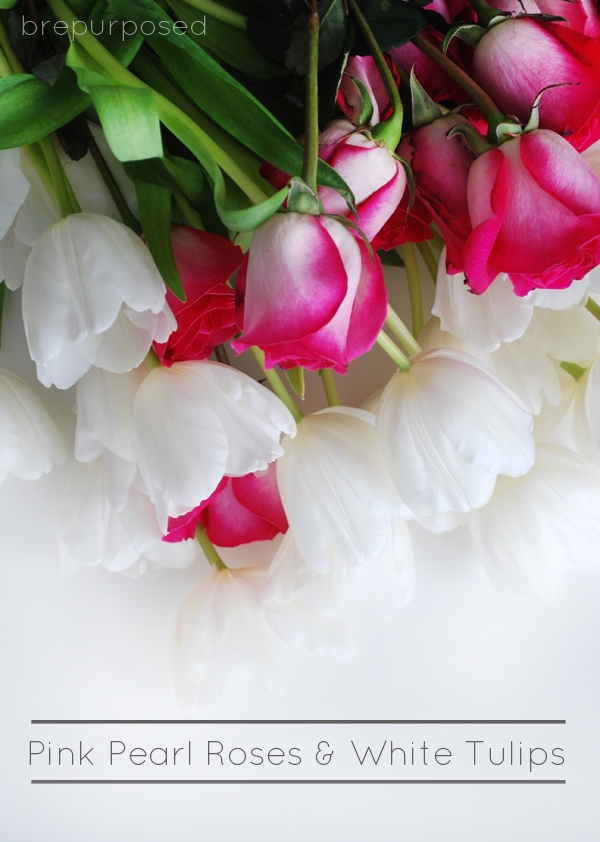 I'm not a big fan of red roses, I mean I won't throw them away if they're given to me, but I prefer a more unique combination of flowers. Peonies are my absolute fav, but those weren't available. I thought for a while about what I wanted to put my flowers in and kept being drawn to my new vase that I got for $2.50 from Ross. Deal of the century.
Ok I lied, it's not a vase, it's a candle. But the candle only takes up like 1/4 of it. Probably why it was on sale for $2.50. So I bought some floral styrofoam and put that over top of the candle and stuck the stems in.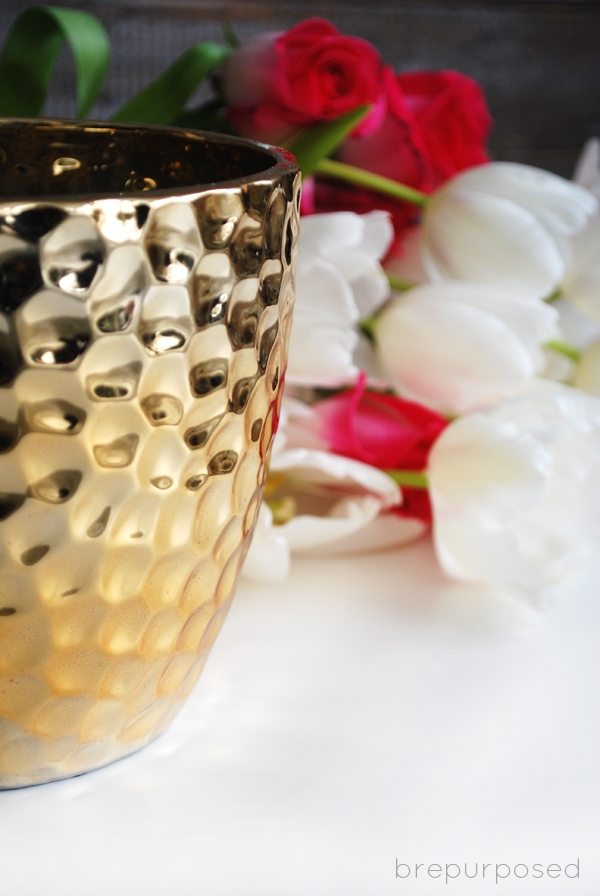 I started with the roses around the outside, and then filled the middle with tulips.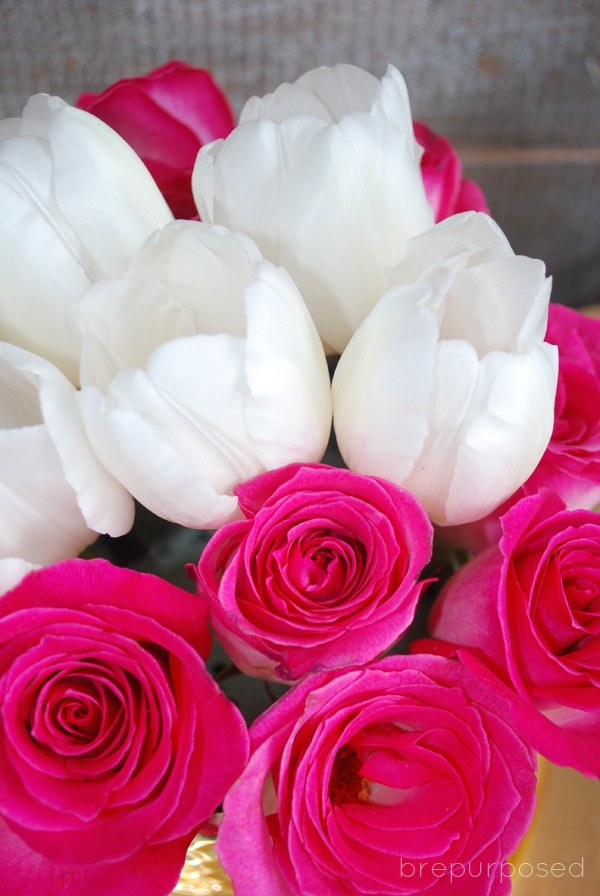 Aren't you in a better mood just looking at these gorgeous flowers?!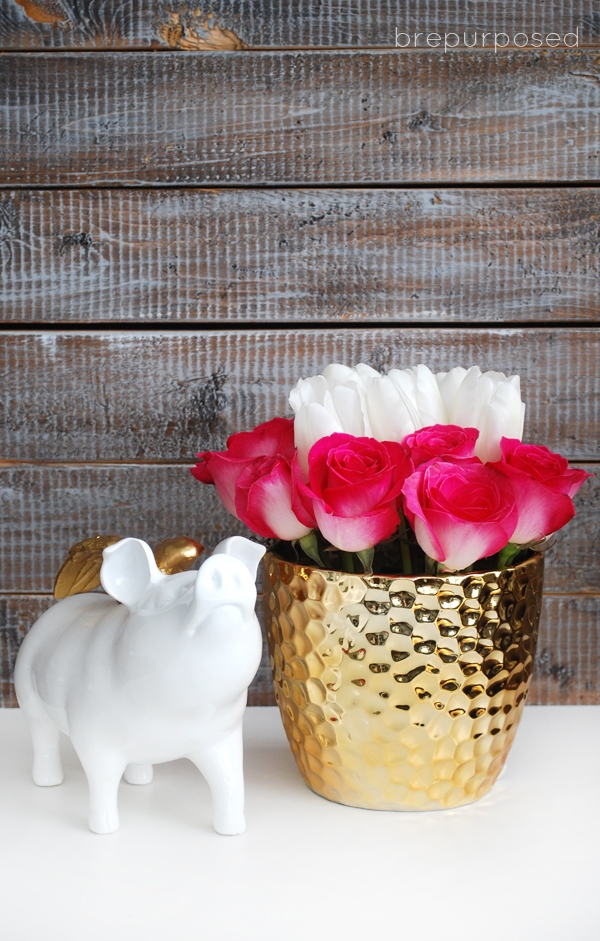 My new piggy wanted to photobomb the shoot 😉
Since I had a lot of flowers left over, I played around with them some more.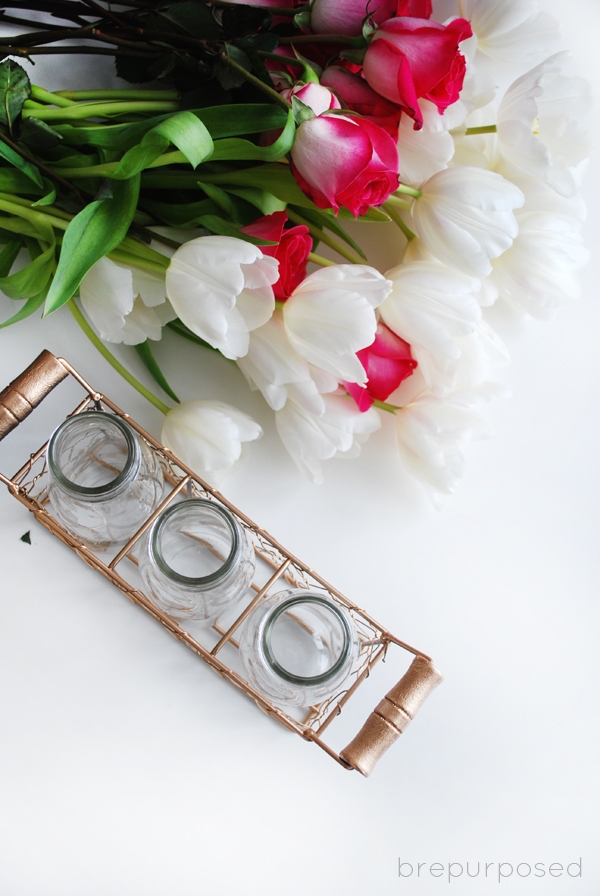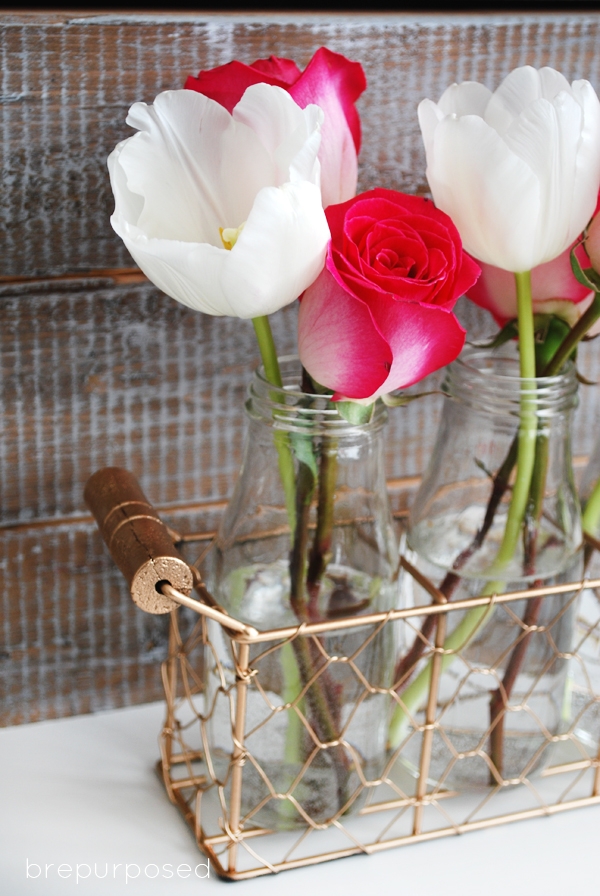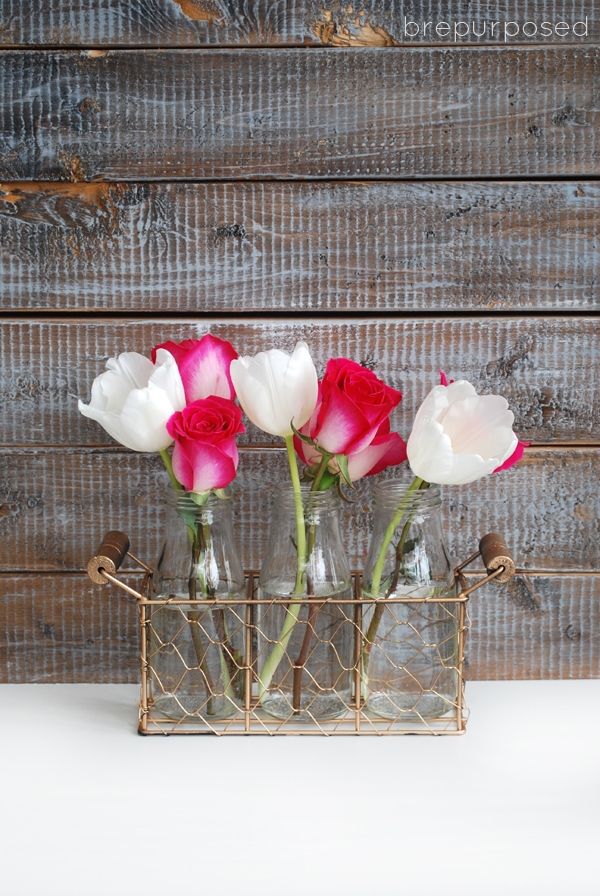 Either of these arrangements would brighten up any Valentine's Day table and I know they've been putting a smile on my face every time I look at them 🙂
Do you guys have any fun plans for Vtines Day? We're not too big into the day, but enjoy celebrating our love and spending time together. We might go to a couple nearby wineries and then settle in to watch the Syracuse – Duke basketball game. Exciting I know 🙂 'Cuse better get their act together and pull out a W.
Hope you all have a fabulous Tuesday 🙂