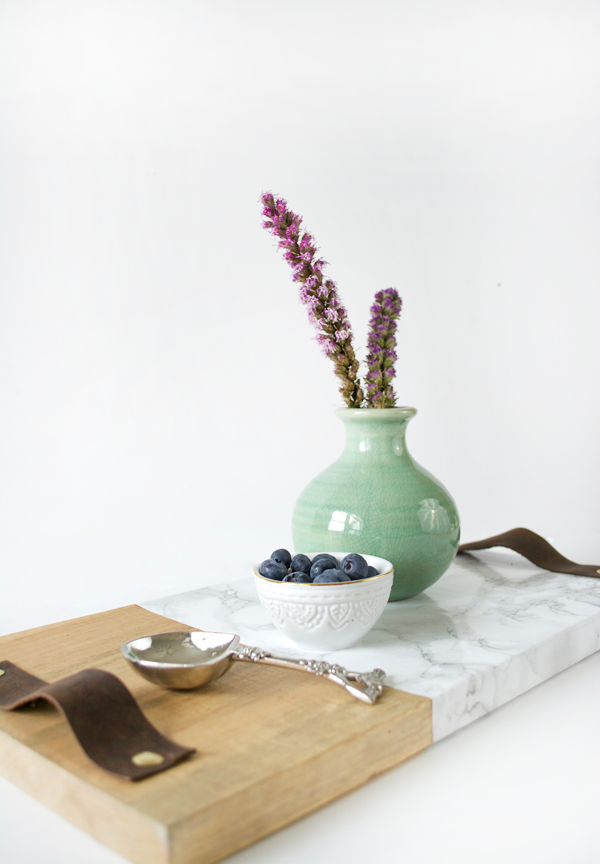 I'm really excited about this post today guys! It shows how far I've come in two years with this blog and how my style has changed and matured. I teamed up with Wayfair for a Craft Redux, which means I got to take my first ever DIY project and give it a makeover! I kinda cheated because my very first makeover was a piece of furniture, but my first crafty post was this Pallet Board Serving Tray. I liked it at the time, but I honestly never really used it. It just sat on our kitchen table as a little centerpiece. And then it fell apart because the glue didn't stick. Womp womp. So fast forward to today and I've created a new and improved Faux Marble and Wood Serving Tray 🙂
DIY FAUX MARBLE AND WOOD SERVING TRAY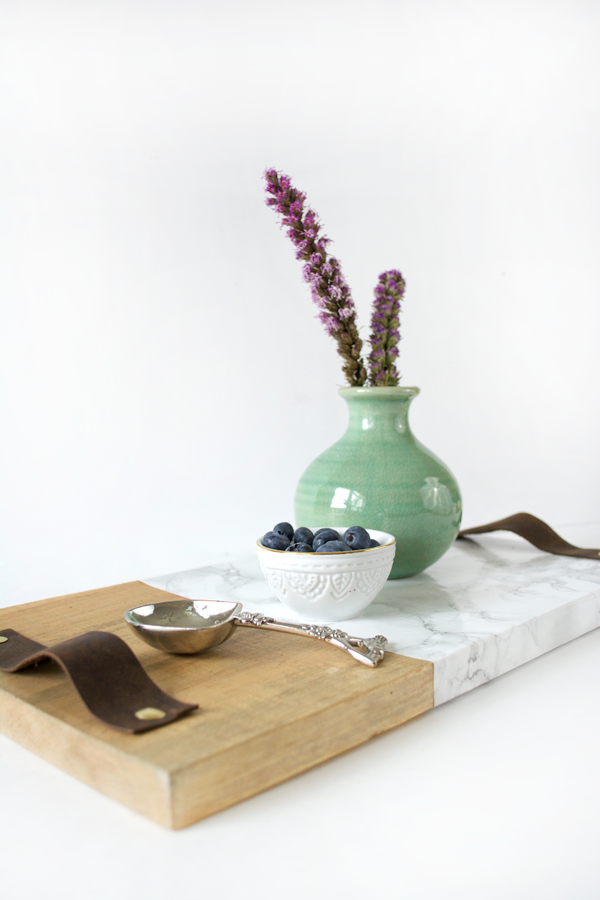 This was really so easy to make and cost way less than paying for a similar one. These types of cutting boards and serving trays are all over the place right now but they can be expensive due to the marble. But guess what?? You don't have to use real marble 😉
SUPPLIES FOR DIY FAUX MARBLE AND WOOD SERVING TRAY
Marble Contact Paper
Wood
Leather
Gold Thumbtacks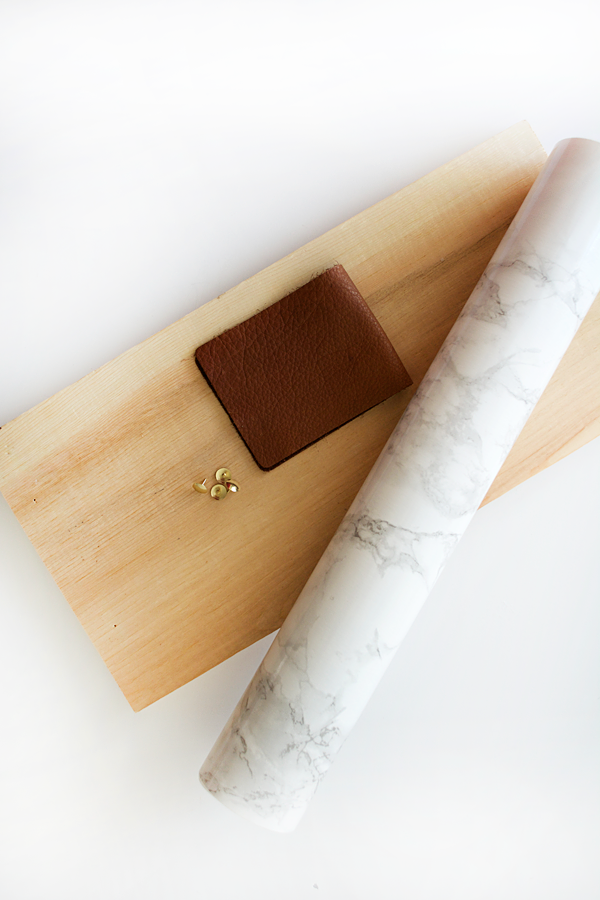 I had a piece of scrap wood that was the perfect size for my tray but not the perfect color. You could totally keep the wood raw and use it that way, but I wanted to add a little depth and color to it. I used a couple different stains to get the color just right, rotating between a few layers of each. Then I sealed it up with some all natural wax.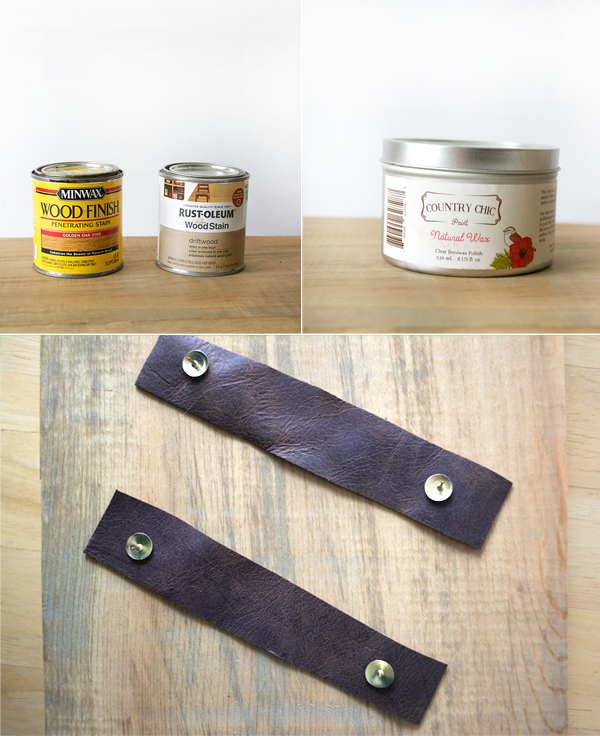 Once your wood is dry and ready cut a piece of your marble contact paper and peel off the backing. Now since I used the natural wax on my wood, the paper didn't want to stick very well, so I used some adhesive spray for reinforcement. Once your paper is on, you can attach your leather handles using your gold thumbtacks.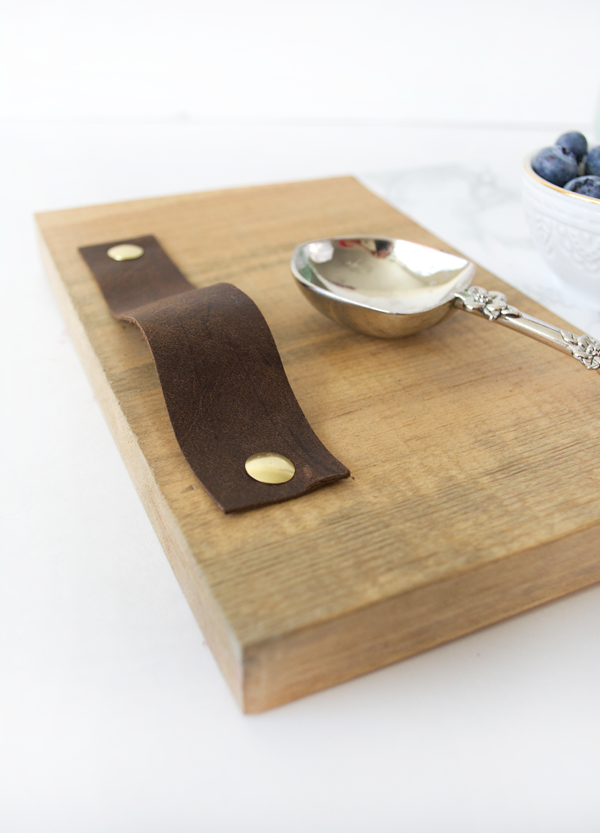 And that's it! Easy peasy right? I know I'll be getting a lot more use out of this tray than I did the first one I made. I love how high end it looks, and it barely cost me anything to make.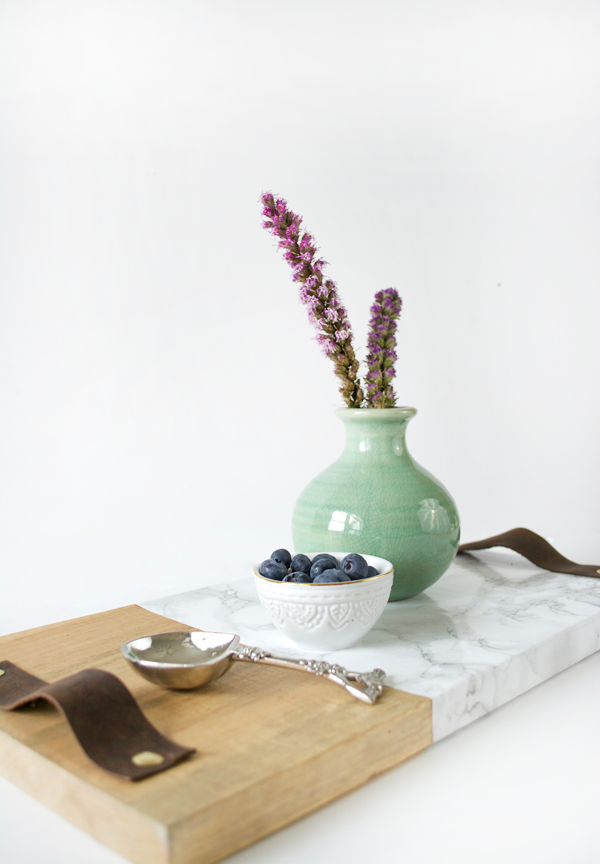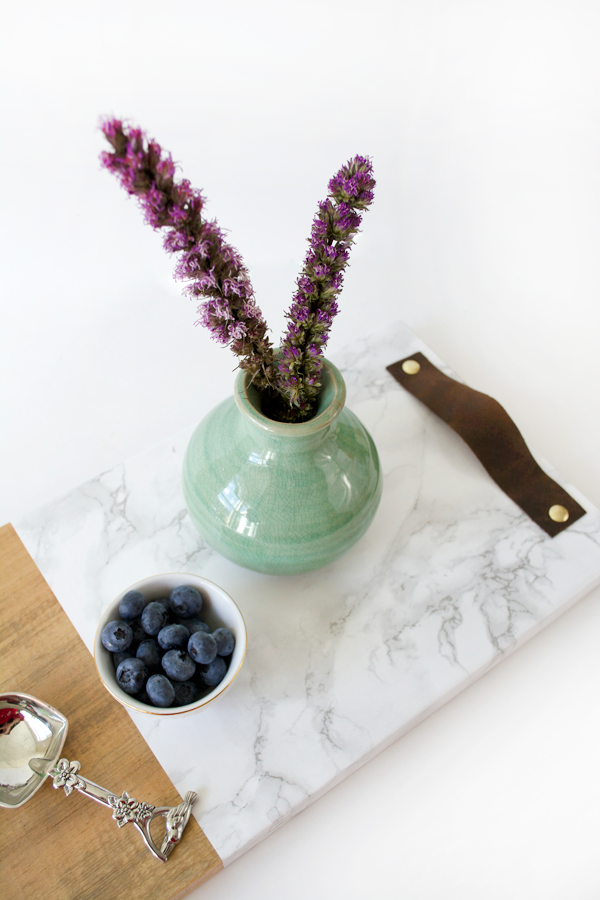 Big thanks to Wayfair for sponsoring this post! If you're in need of some craft supplies for your next project, go get inspired!