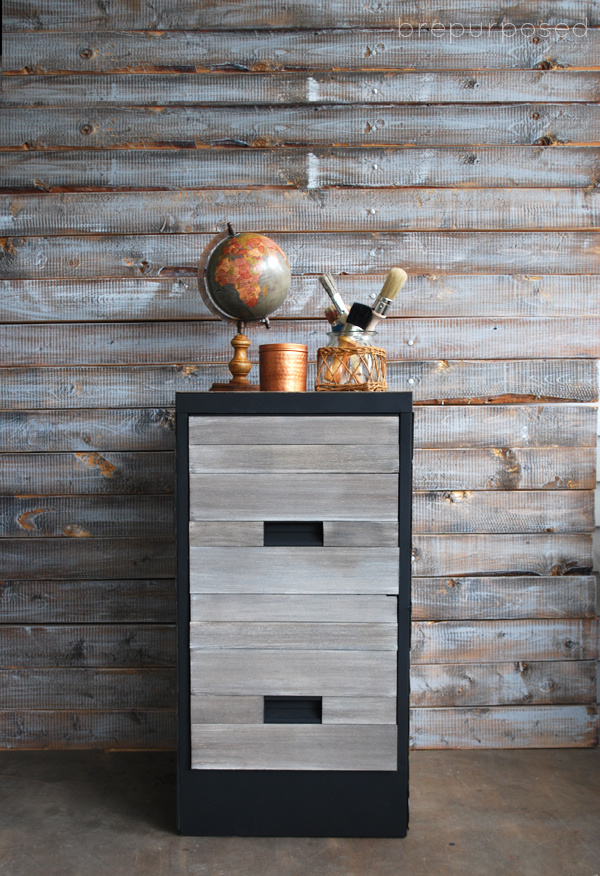 It's time for another Themed Furniture Makeover Day! One of my favorite days of the month where I team up with some super talented bloggy friends and we each create a piece of furniture based on a certain theme. This month was definitely a bit challenging: Pottery Barn Knock Off.
this post contains affiliate links
POTTERY BARN KNOCK-OFF FILE CABINET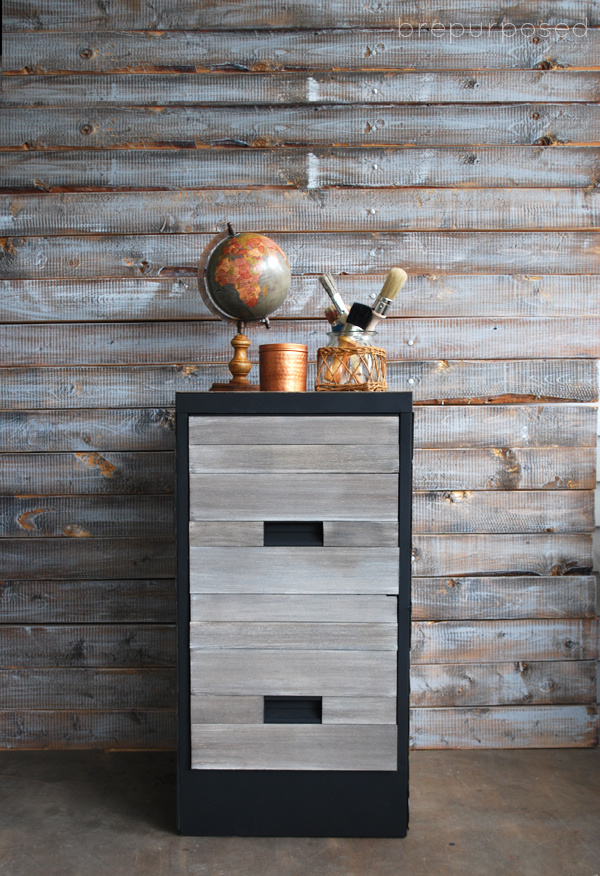 I honestly don't know if I've ever been in a Pottery Barn. I've browsed their catalog and swooned over all the gorgeous things they create, but I had no idea what my options really even were. I headed to their website and after a couple days of perusing, I found this guy: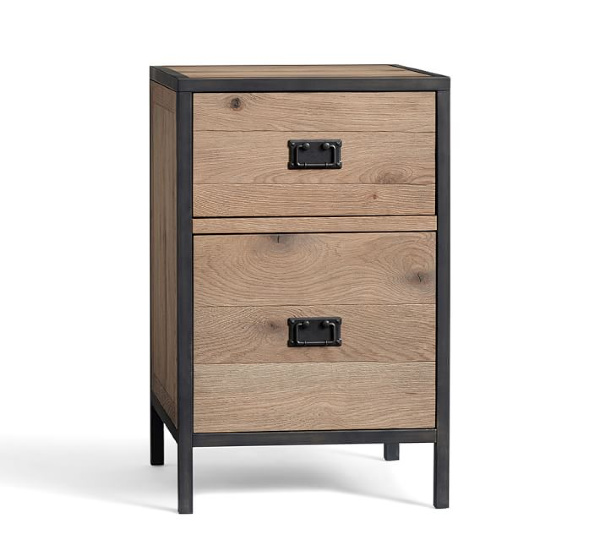 I would have LOVED to build something inspired by a PB piece but I just didn't have the time. This little guy however, I could totally handle. It's the Lincoln 2-Drawer File Cabinet coming in at a cool $599. Seriously?! Love you Pottery Barn but that's just plain silly.
I knew finding a filing cabinet would be pretty easy, I feel like they've been everywhere lately. So, I hit my favorite shops and found this one at my first stop.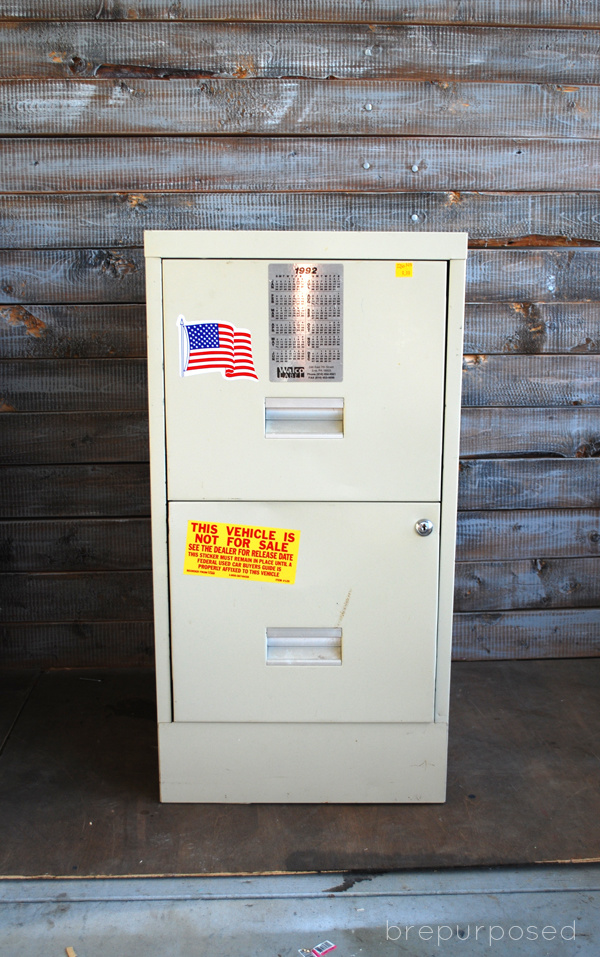 Price tag? $9.99. Much more my jam. It had it's flaws, like most old filing cabinets do, but all in all it was in pretty good shape. And what's up with people putting stickers all over these things? Luckily I was covering it with wood so I didn't have to worry about peeling them off.
I've been all about the Balsa Wood lately, and knew it would be perfect for this project. If you're not familiar with it, it's super light weight. You can find it at most craft stores and you can cut it with scissors if you're using the super thin pieces, like I was here. In total I bought 15.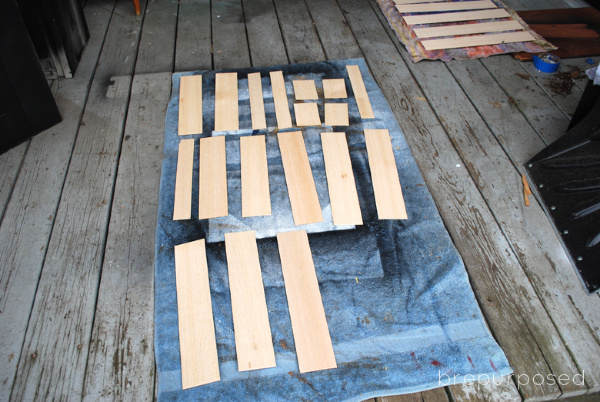 Be careful if you're doing this outside on a windy day. This stuff weighs next to nothing and I had to chase down a few as I was staining 😉 I used my trusty Dark Walnut!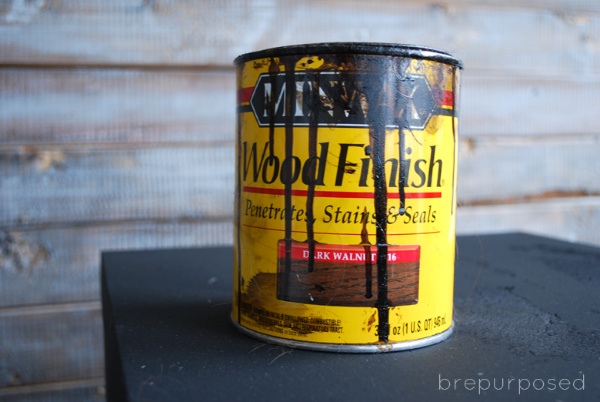 After the stain was dry, I moved all my strips inside, and took shelter from the crazy wind we've been having here. To give my wood a weathered look, I did some white washing.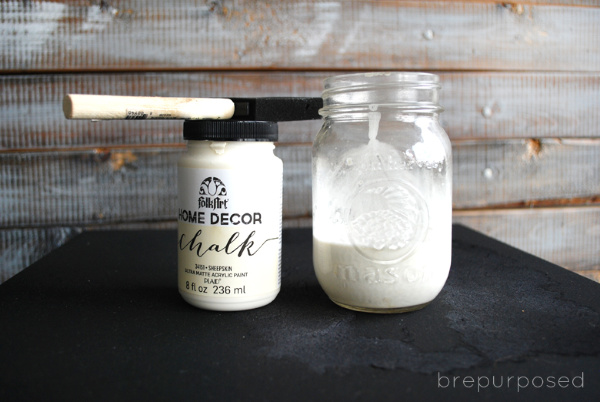 I poured some paint into a mason jar and added some water. I really just ball park it. Give it a good stir and then apply it with a foam brush to your wood. I did 4-5 at a time and then went back with a paper towel and wiped the access off.
Depending on how much you wipe off will determine the look your wood gets. I went through the process twice to get it where I wanted. Once it was dry, I sealed them all up using some General Finishes Satin Top Coat.
Next up was spray painting the filing cabinet. The Pottery Barn version is made with iron and I wanted it to look similar. I used this great Matte Black spray paint that gave it the perfect finish.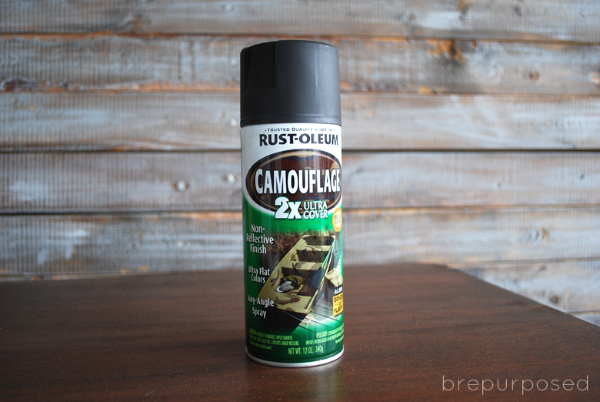 Now before I could attach my wood to the filing cabinet, there was one little problem that needed to be taken care of: removing the lock. I called in the hubs for this job. Some blood may have been shed, but he got it off 😉
I used some E6000 to attach my wood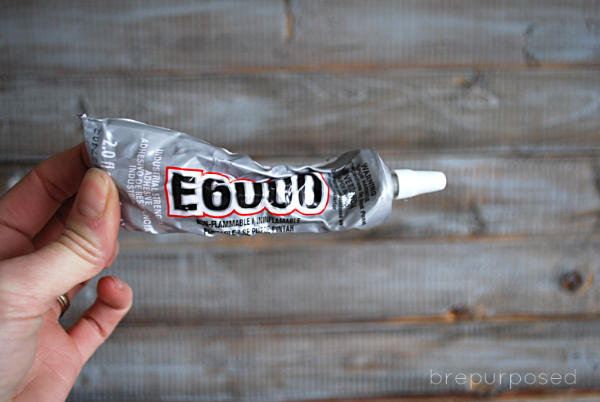 And that, my friends, is how you save yourself over $500 😉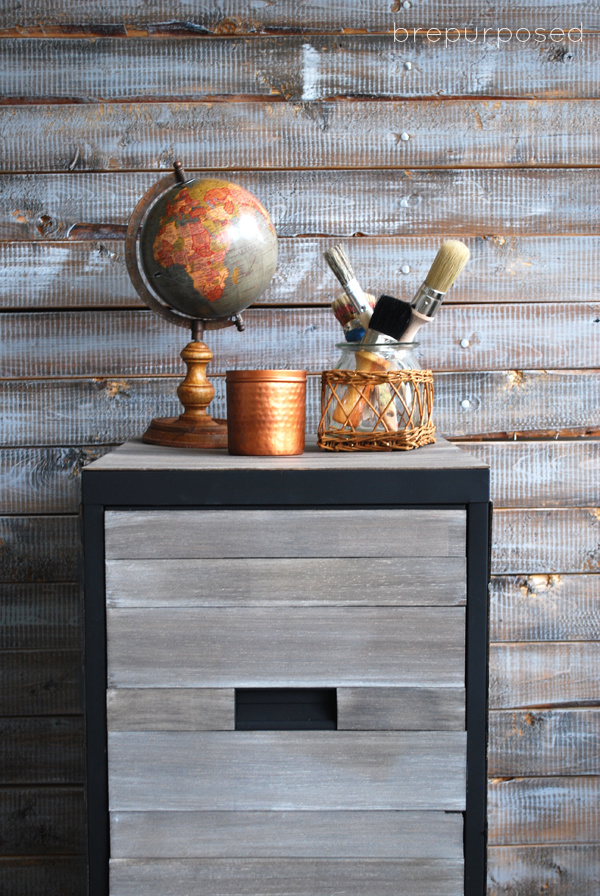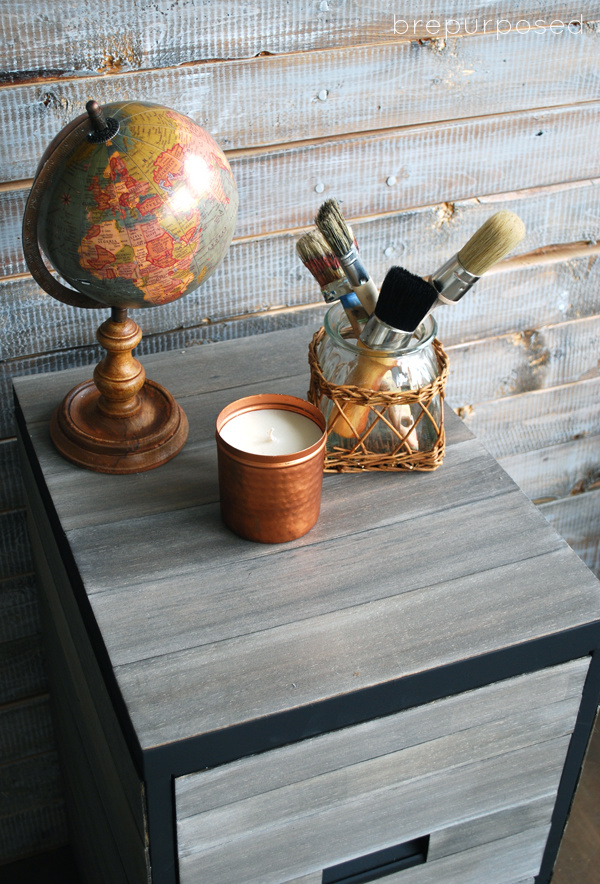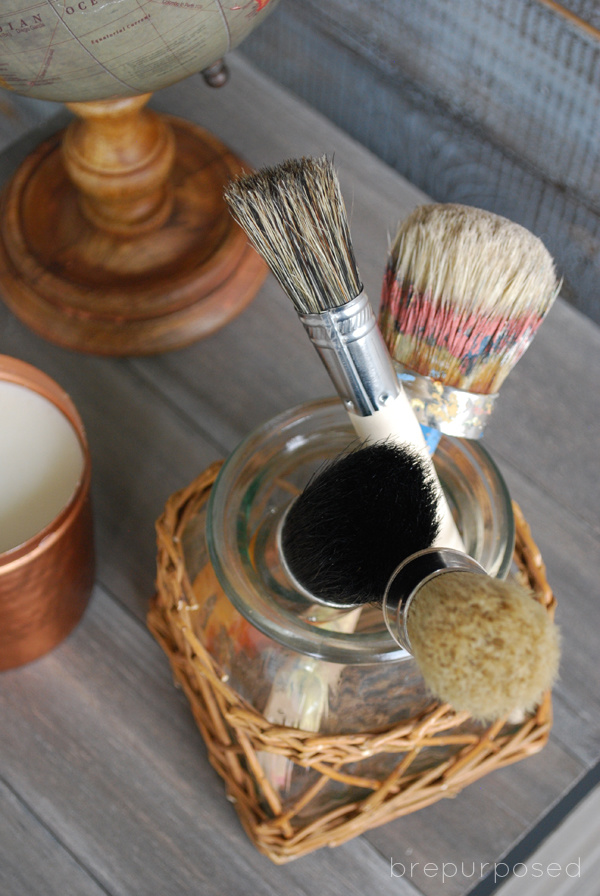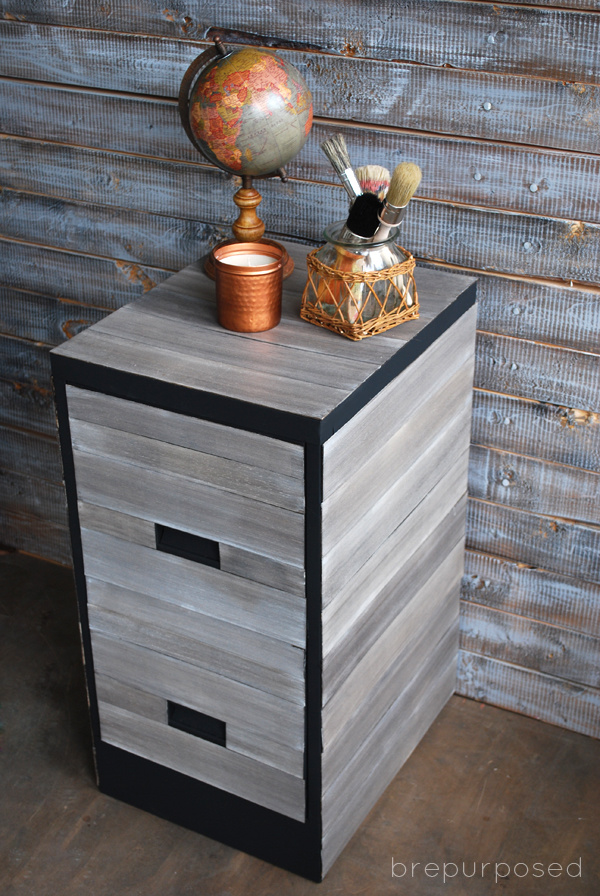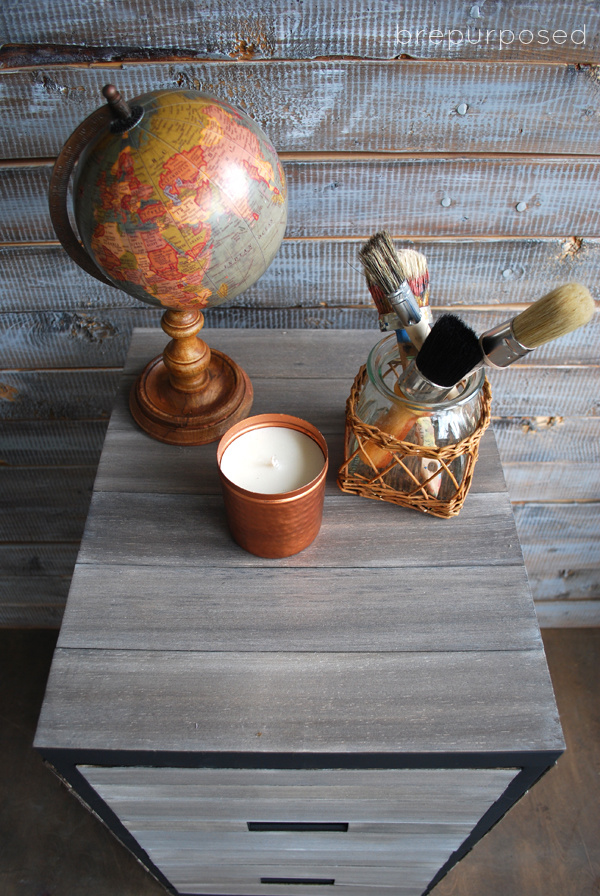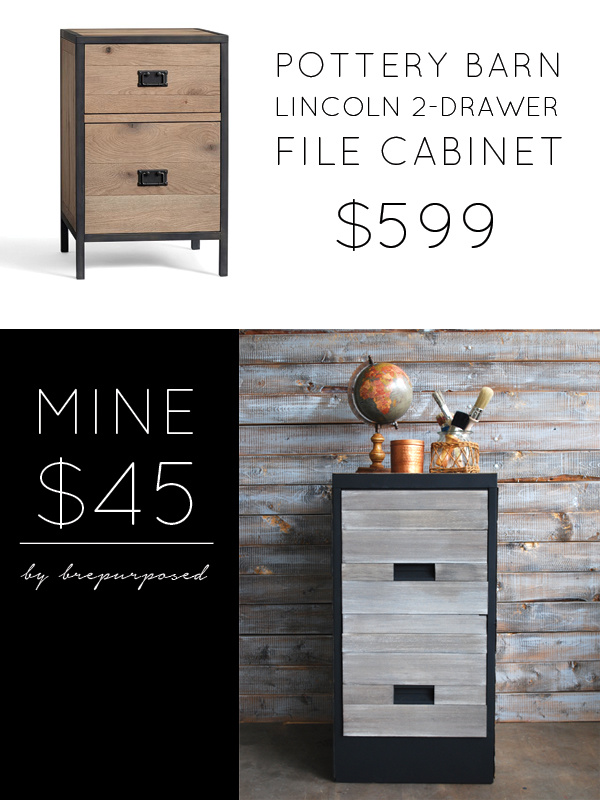 I'll be keeping this guy to put some of my crafting supplies in 🙂 Definitely better than paying $599! Don't get me wrong, I love the Lincoln Cabinet, but I don't have that kind of money, so this is a great alternative!
And don't forget to check out all the other Pottery Barn Knock-Offs below!
[inlinkz_linkup id=518522 mode=1]