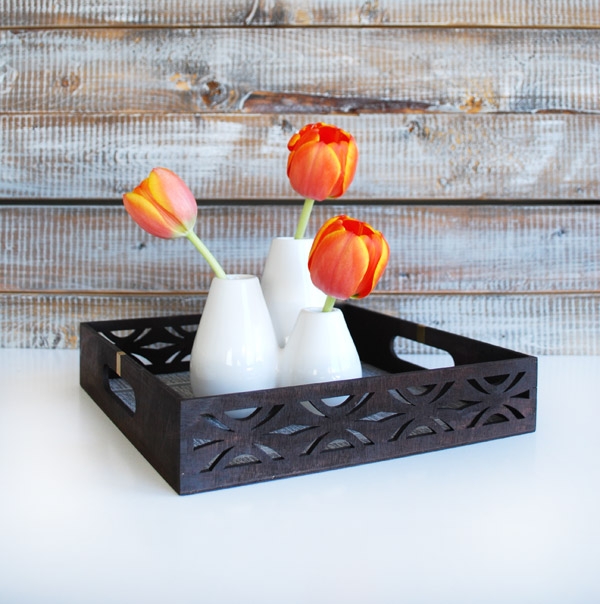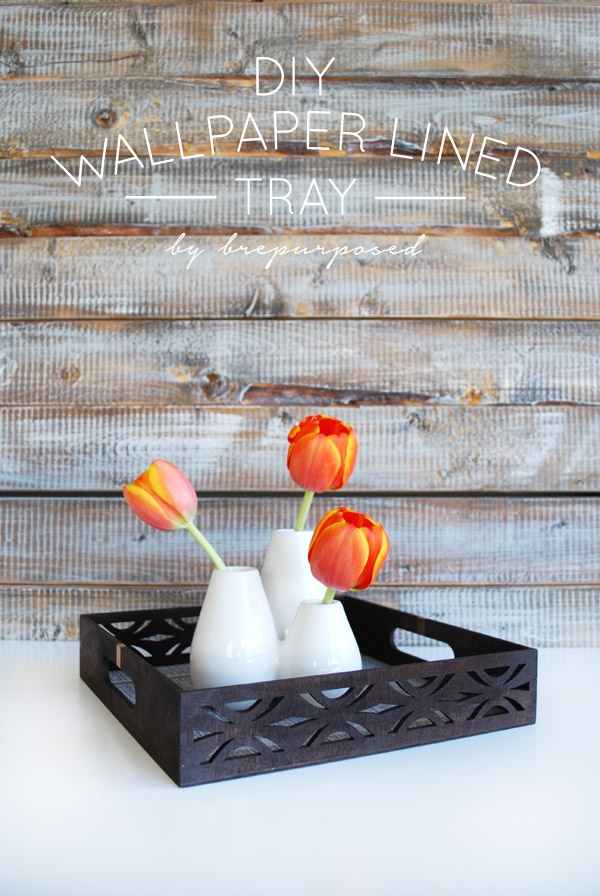 This post was sponsored by Porch and Scout & Nimble. Read my disclosure policy here.
Hi friends! I'm super excited to be teaming up with Porch and Scout & Nimble for this post today. If you've never heard of Porch, you need to check them out! It's a place where homeowners can come to find the right professionals, get inspired, and manage their homes. And of course Scout & Nimble is full of amazing home decor and inspiration.
Oh and did I mention there's a giveaway too?! They're offering up a $100 gift card to Scout & Nimble so be sure to enter below!
So the  #patternplay challenge was to create something using wallpaper that we got to choose from a selection offered by Scout & Nimble. I went with Prairie which you can see here. I LOVE how a whole wall looks covered in it, but with renting, that just wasn't happening right now.
I could have gone the obvious route (for me) and used it on a piece of furniture, but I wanted to challenge myself and get creative.
---
SUPPLIES
:: Wooden Tray from Michaels
:: Stain
:: Wallpaper
:: Adhesive Spray
:: Gold Foil Tape
---
As I was strolling the aisles of Michaels one day trying to get inspired for this challenge, I came across this pretty little tray.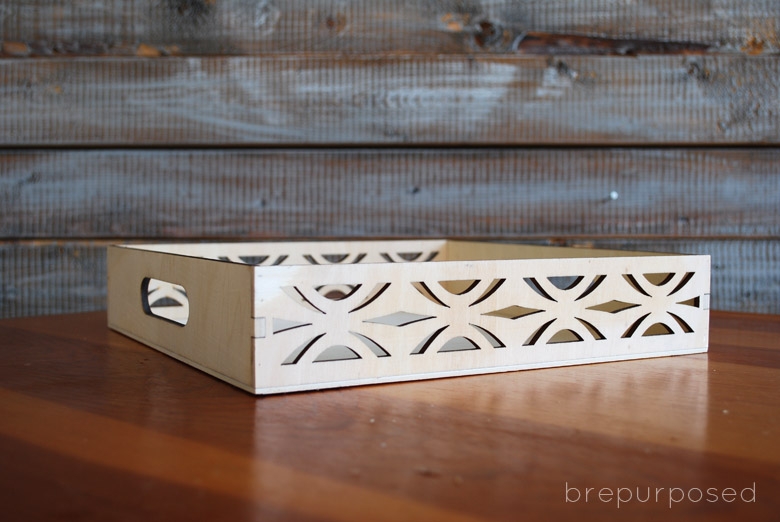 They've really upped their game in the wood category lately and I have to say I'm impressed. This little guy cost about $5 and is so easy to customize!
I started out by applying one coat of Java Gel Stain by General Finishes. Once that was dry I sealed it using their High Performance Top Coat in Satin.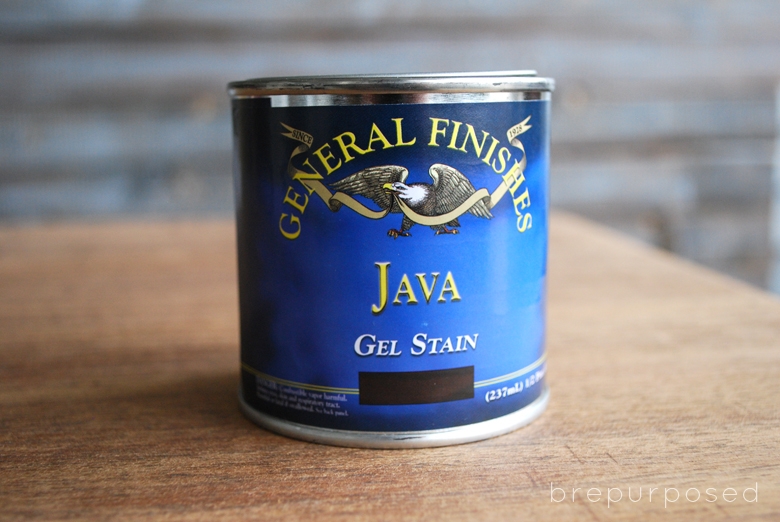 Next I traced the bottom of the tray onto my wallpaper and cut it out.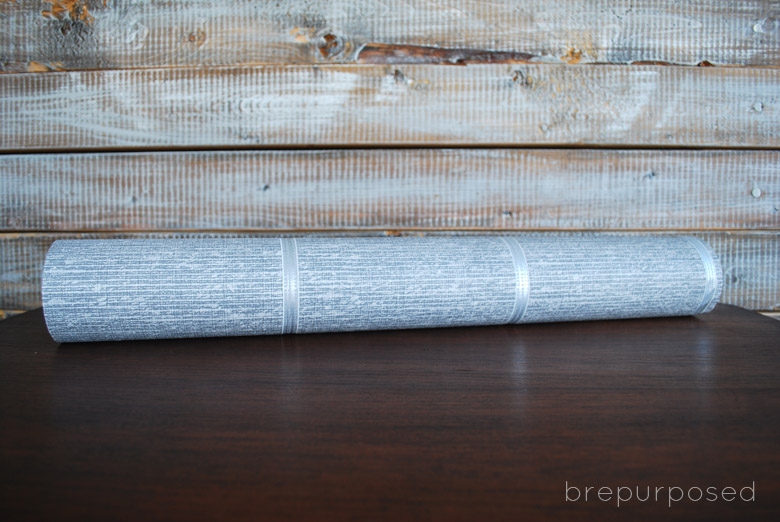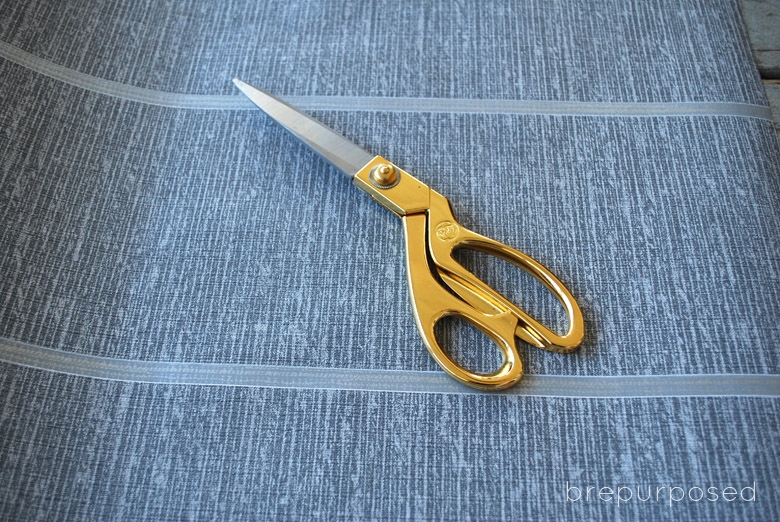 Once you've got your piece of wallpaper ready, use your spray adhesive to cover the bottom of the tray.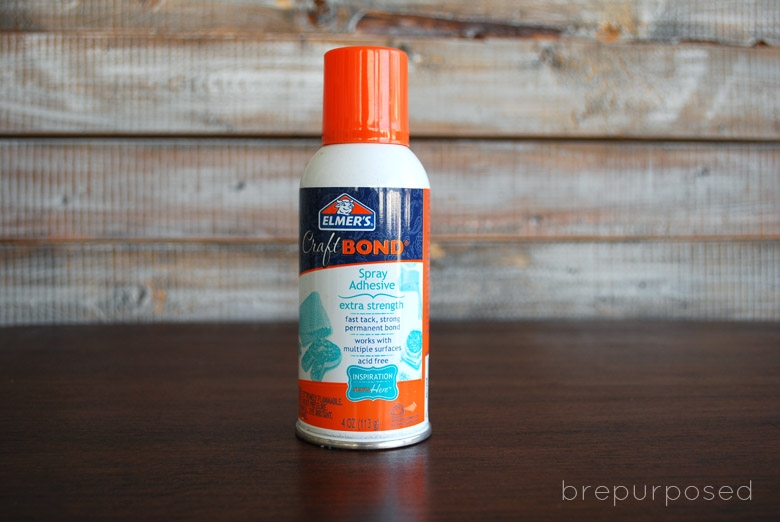 Press your wallpaper into the tray and make sure to smooth it out evenly so you don't have any bubbles.
I wanted to add a little extra touch so I grabbed my gold foil tape which I've been using on everything lately 🙂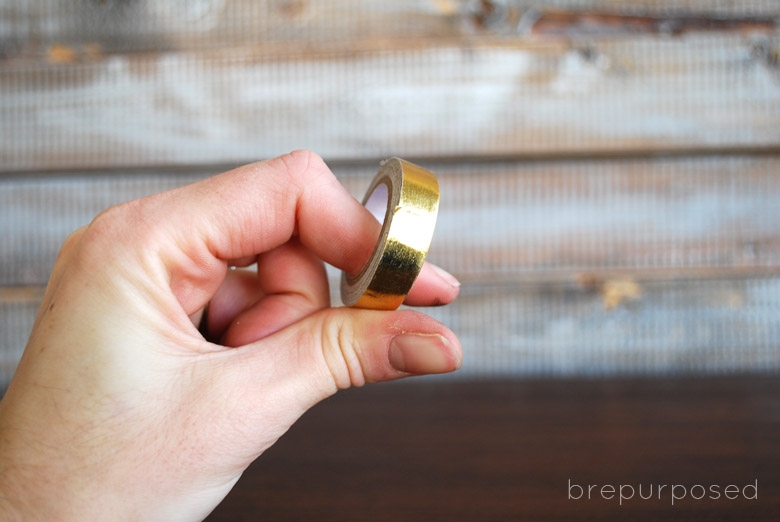 I wrapped a little piece around each of the handles to finish it off!
This really is such an easy project and I just love the contrast of the dark wood against the textured wallpaper. These tulips aren't too bad either 😉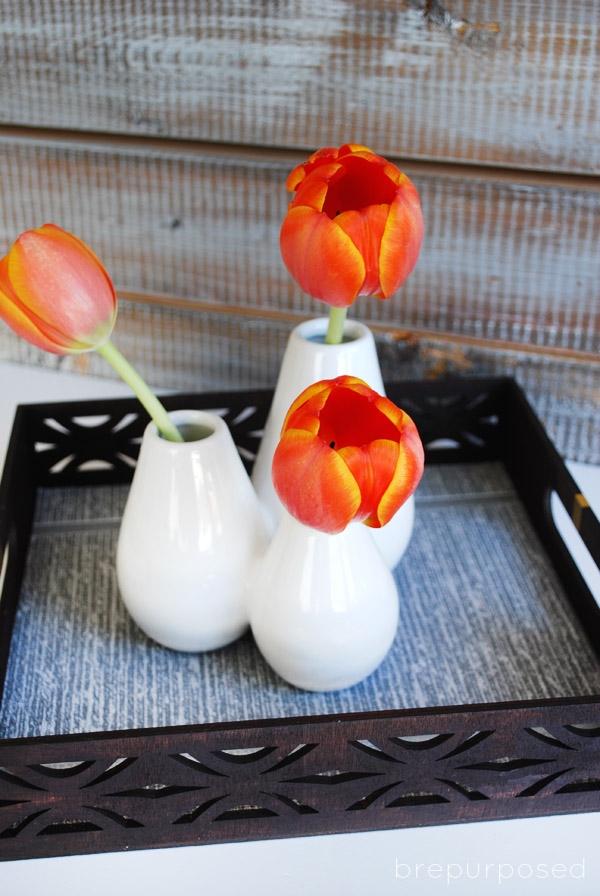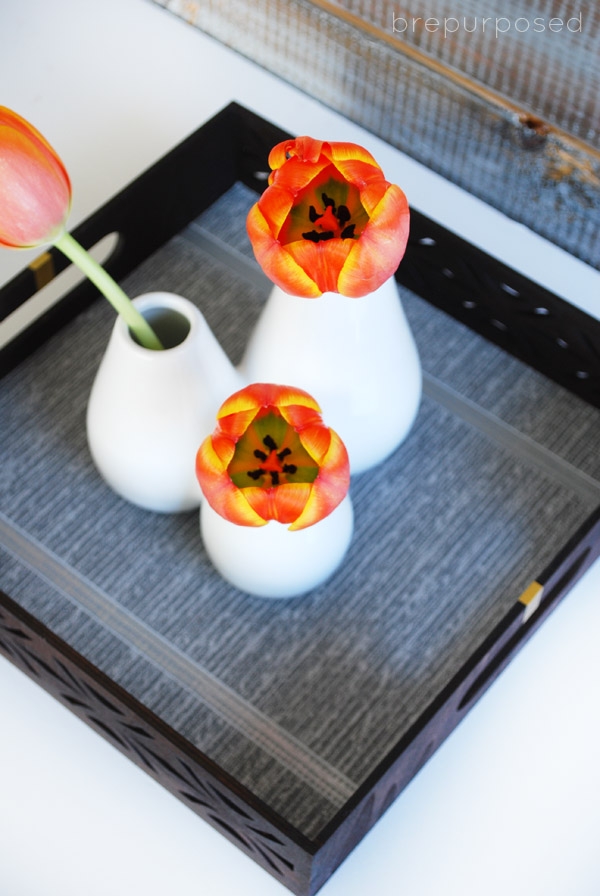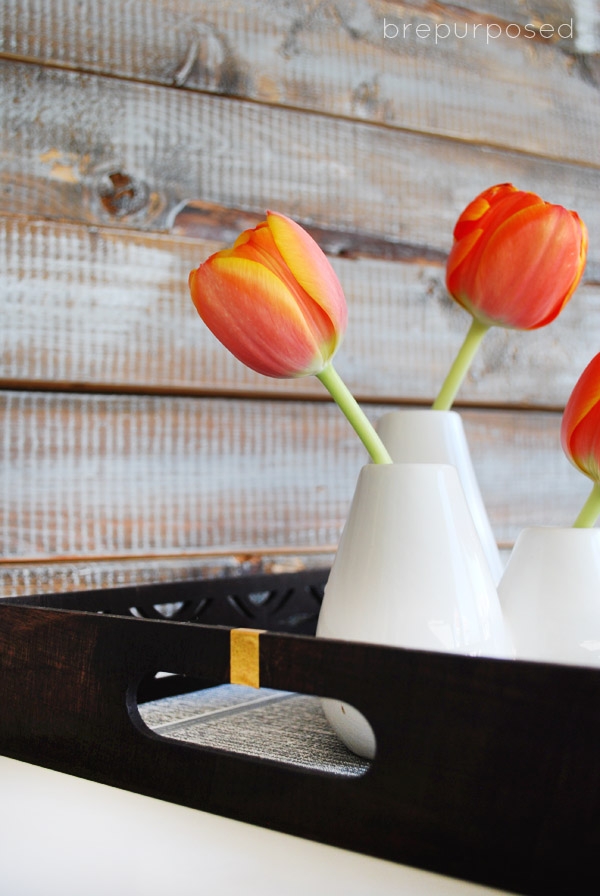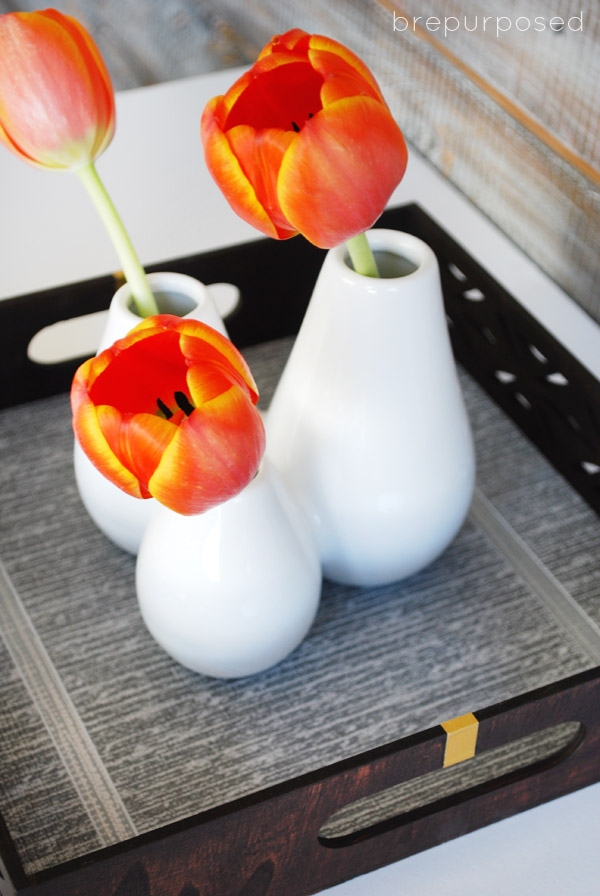 And since I only used a tiny little square of wallpaper, I still have most of my roll left to hopefully use on a wall one day!
Now about that giveaway. Here are the rules:
Follow @porchdotcom and @scoutandnimble on Instagram
Leave a blog comment: What's your favorite pattern? (Include your Instagram handle as well so we know that you followed!)
For additional entries, tweet about the giveaway (1 additional entry per day)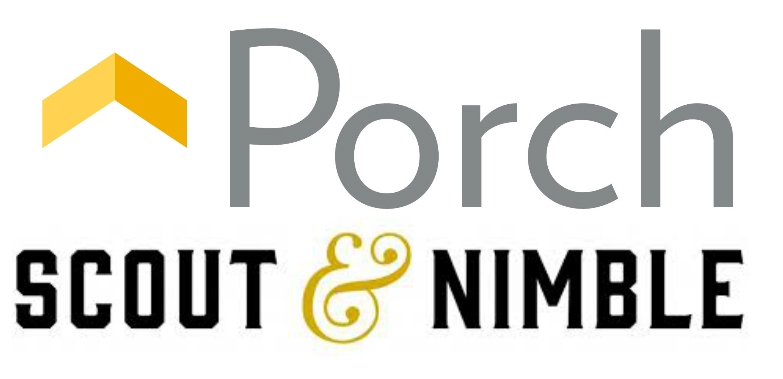 Good luck my friends and a big thank you to Porch and Scout & Nimble!