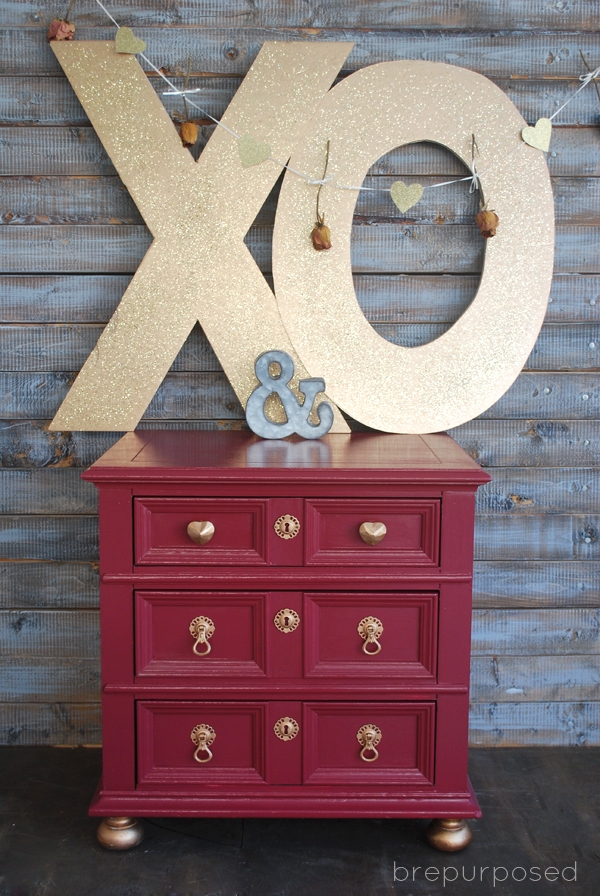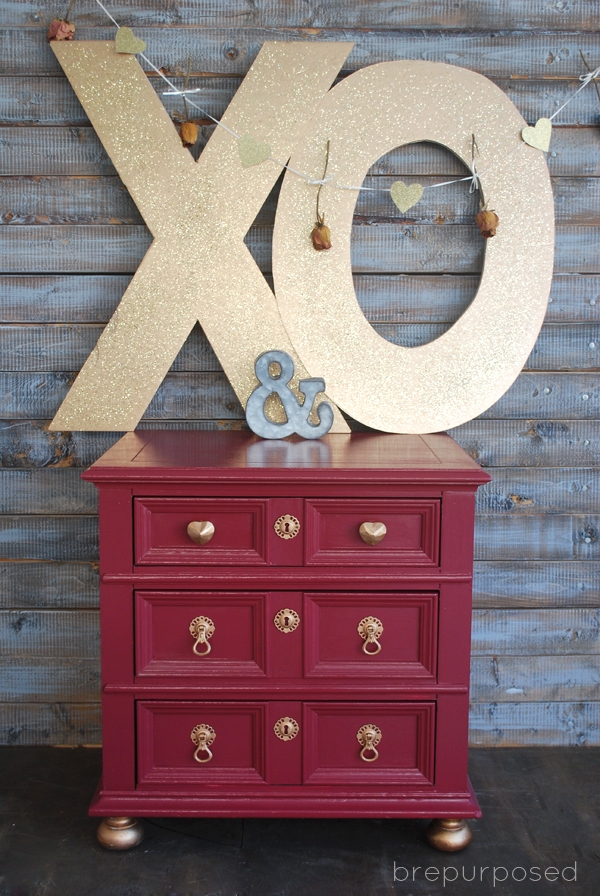 Ok, I admit it, I was a Marsala hater when I first found out it was the Color of the Year. Reds aren't usually my jam and I never planned on using it. That is until Porch and Valspar asked if I wanted to participate in their 10 Days of Valentines and I just couldn't say no!
Valspar sent us a GALLON of Marsala. I seriously don't know what I'm going to do with the rest of this paint. And Porch sent us a mystery object which ended up being a stencil.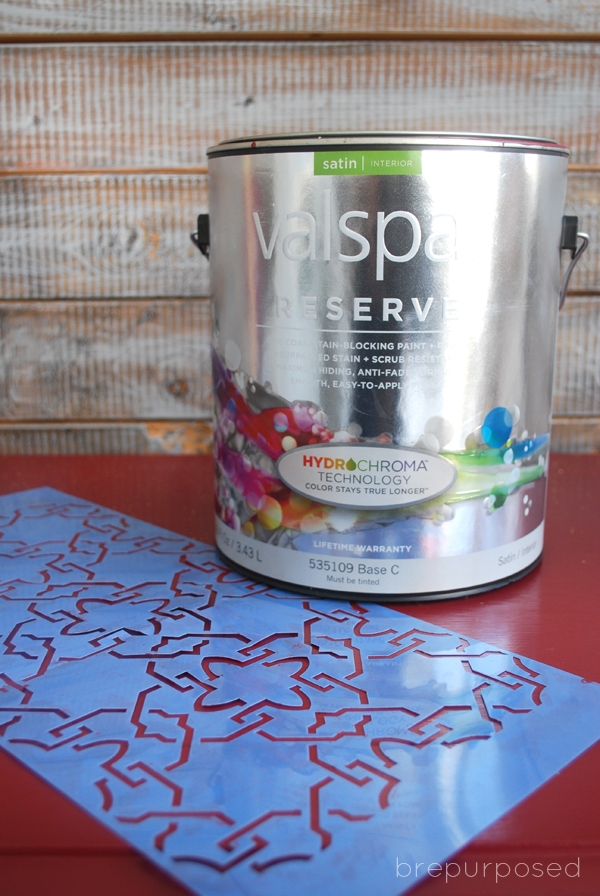 I really wanted to do some sort of cute Valentine's Day craft but I just couldn't think of one. And I mean, come on, I had a GALLON of paint. So I painted some furniture 🙂
I picked up this piece recently when I was out doing some thrifting. It's got great bones and I just love those little round feet.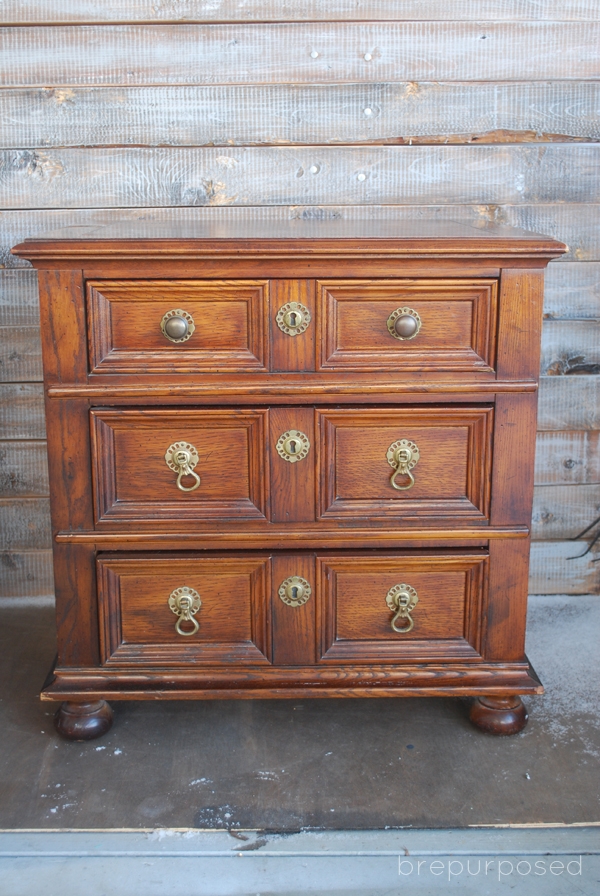 I started out by giving the piece a light sanding and then applying a couple coats of primer. I followed that with about 4 coats of Marsala to get good, even coverage and the whole piece was sealed using General Finishes Satin Topcoat.
Gold accents were also part of the plan, but I didn't want it to be overkill. The original hardware was staying but needed some freshening up, so I used some Antique Gold Rub'n Buff. The only ones I replaced were the top two with some cute little hearts. I debated outlining each panel of the drawers in gold as well, but decided to just do the feet instead. I think it balances it out perfectly 🙂
Now you're probably wondering where I used the stencil right?? Well, after giving the inside of the drawers a coat of gold spray paint…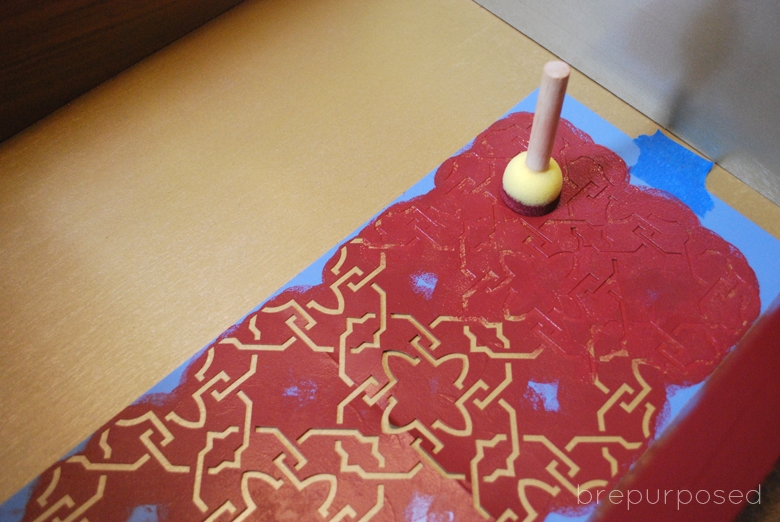 Using my little mini plunger, as I like to call it, I used some more Marsala to apply this fun stencil to the inside.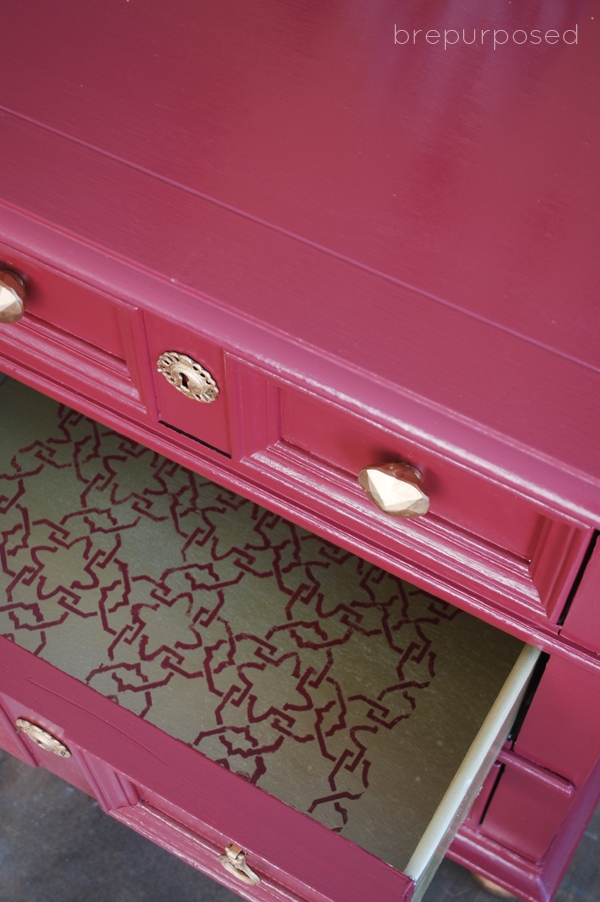 Now for some beauty shots 🙂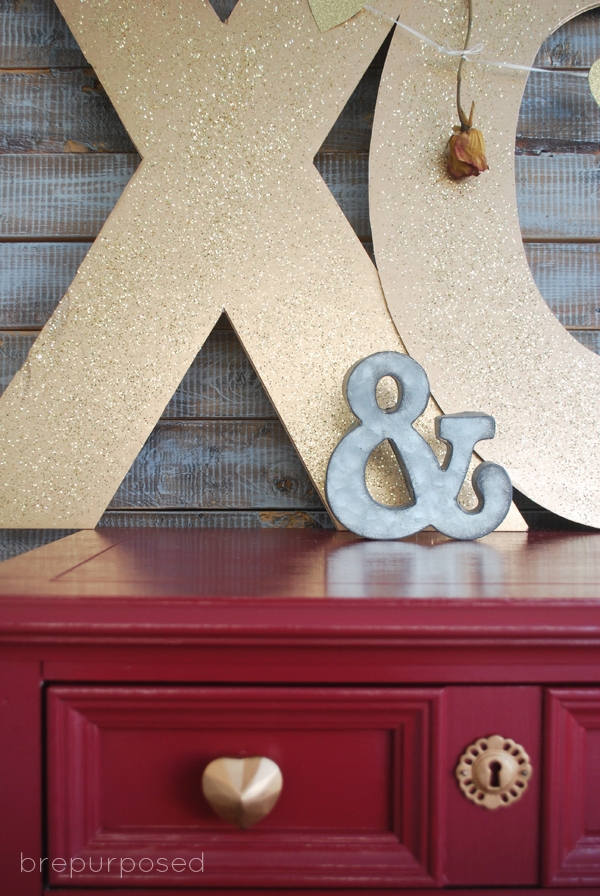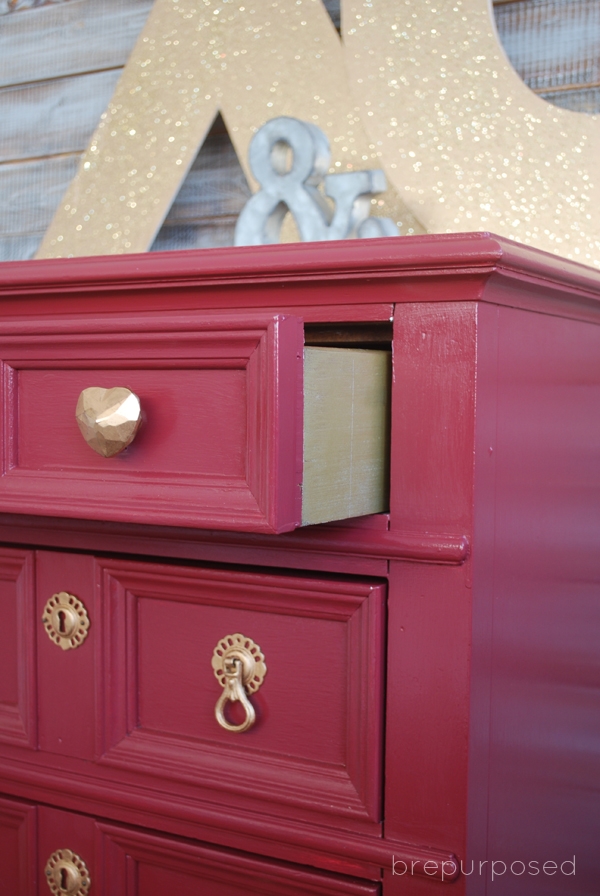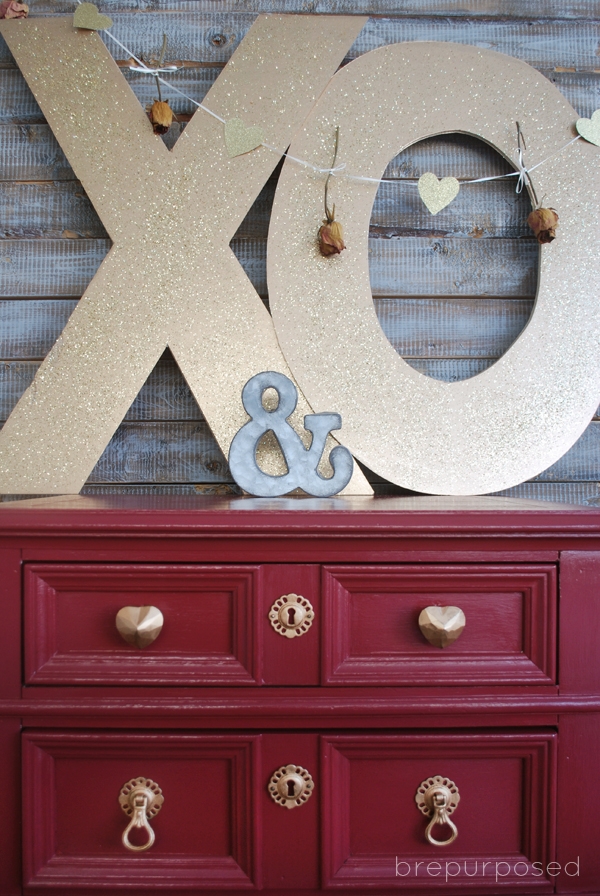 I'm so glad I got to be a part of this awesome challenge and see how great of a color Marsala is. Def not a hater anymore.
Be sure to follow along with all the other fabulous bloggers that are participating!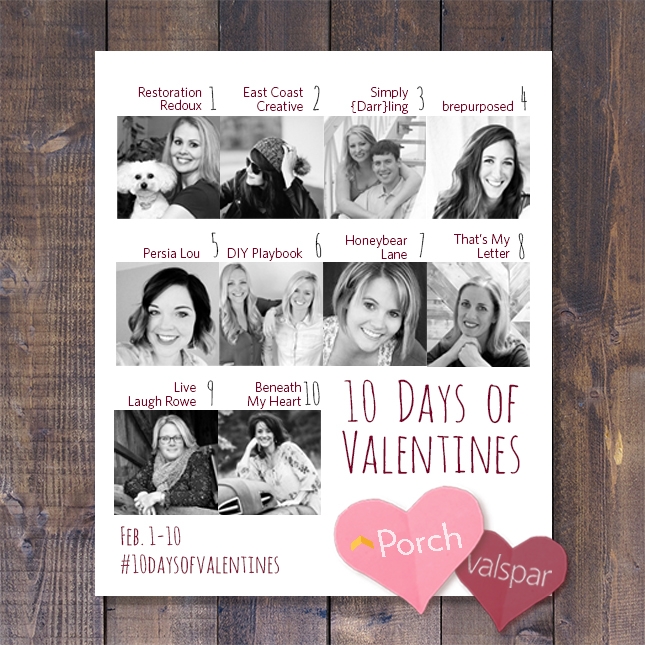 Have a fabulous day everyone and a big thanks to Porch and Valspar!