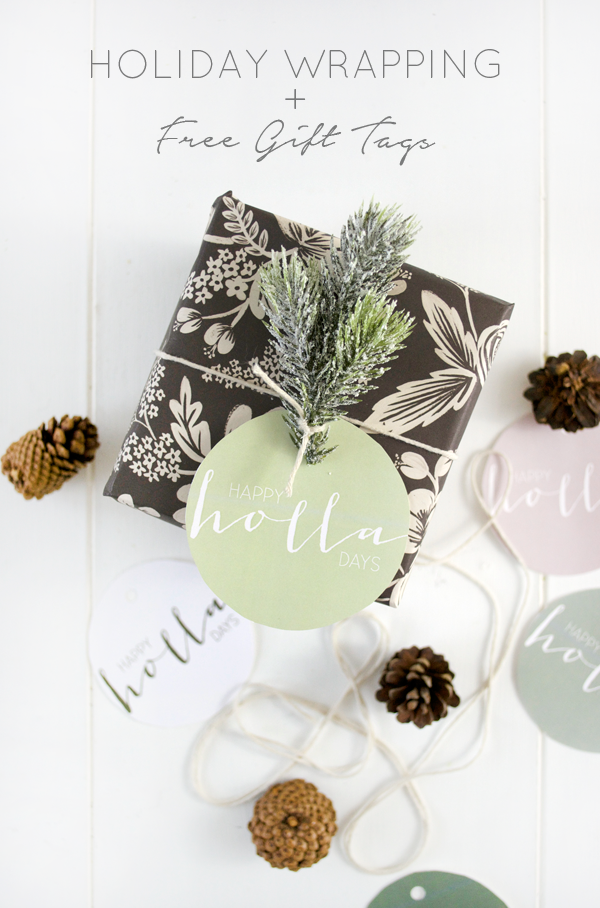 How are we already half way through December?! That just means Christmas is right around the corner and to help prepare you I've decided to bring you freebies all week, yay! I love designing gift tags and love knowing that they make my presents unique. And now yours can be too 🙂
Today I've got these super fun "Happy Holla Days" gift tags for you as well as some tips on easy holiday wrapping. You don't need all the crazy bells and whistles to make your presents stand out under the tree.
The Necessities:
Pretty Wrapping Paper
String
Faux Greenery Garnish
Unique Gift Tag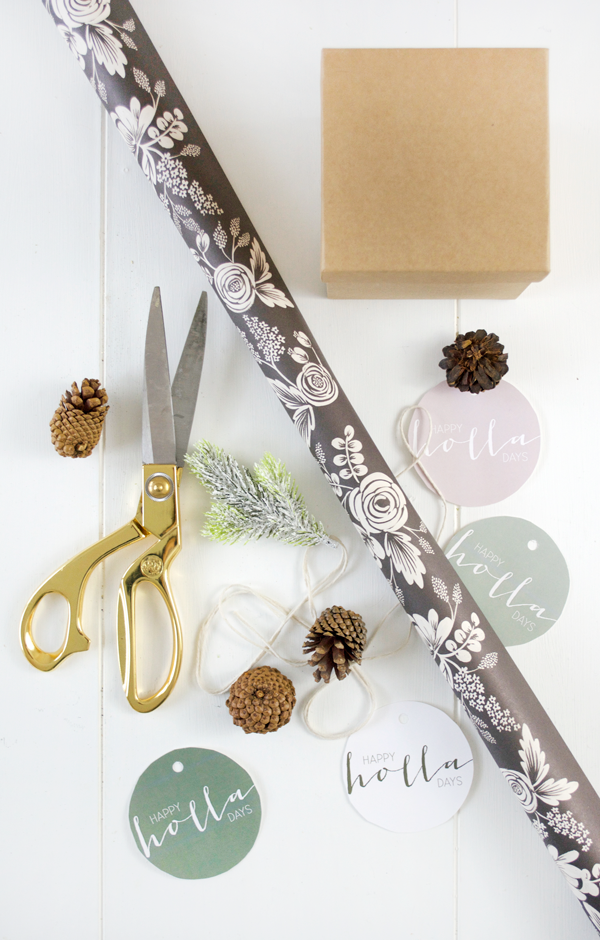 Those few supplies can help step up your wrapping game big time. And you don't have to spend all your monies. 'Cause we already know you did that on the presents 😉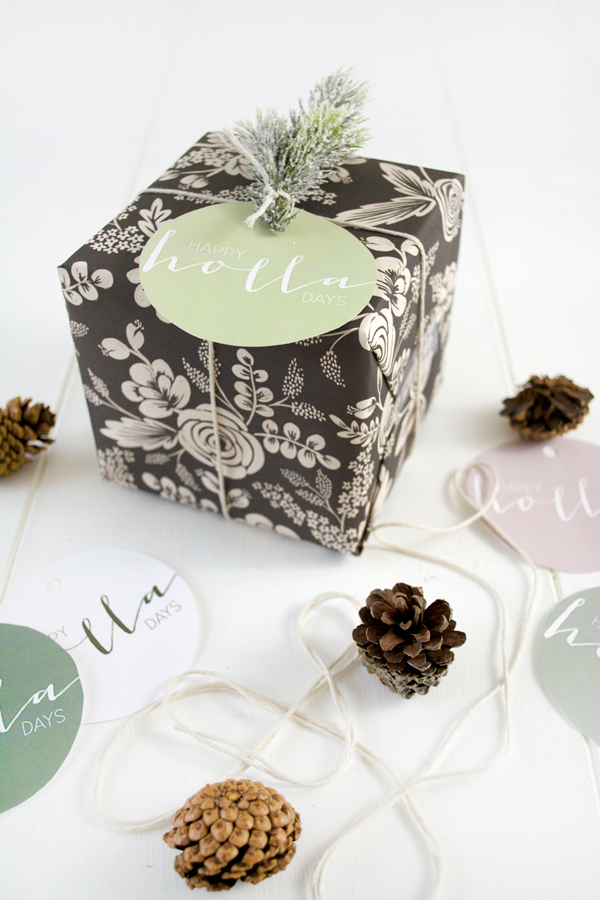 Print out the tags HERE.
These would also be perfect to wrap up some Homemade Vanilla!
Happy Holla Days friends 😉