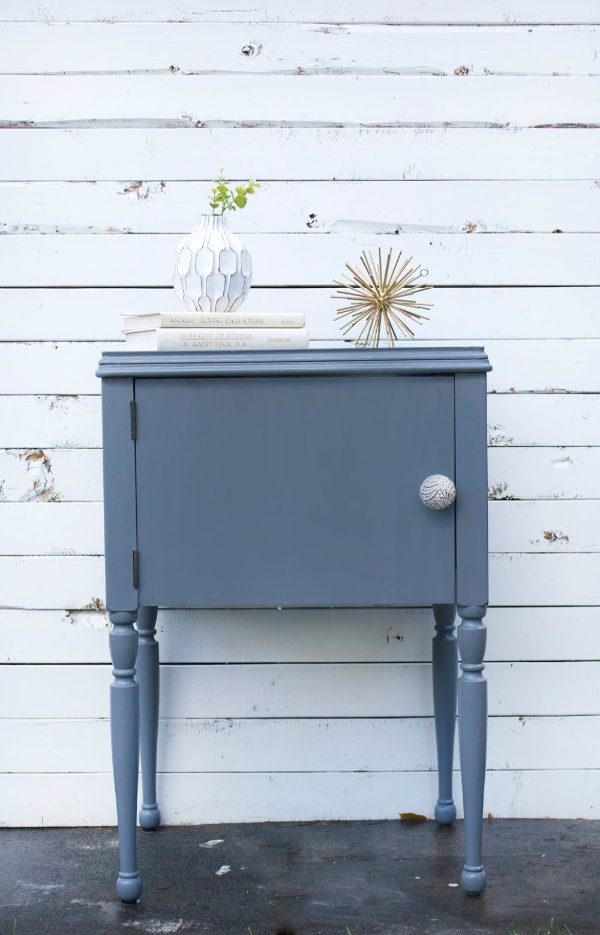 This post is sponsored by DecoArt. All thoughts and opinions are 100% my own. See my full disclosure policy here.
GLOSSY SEWING TABLE MAKEOVER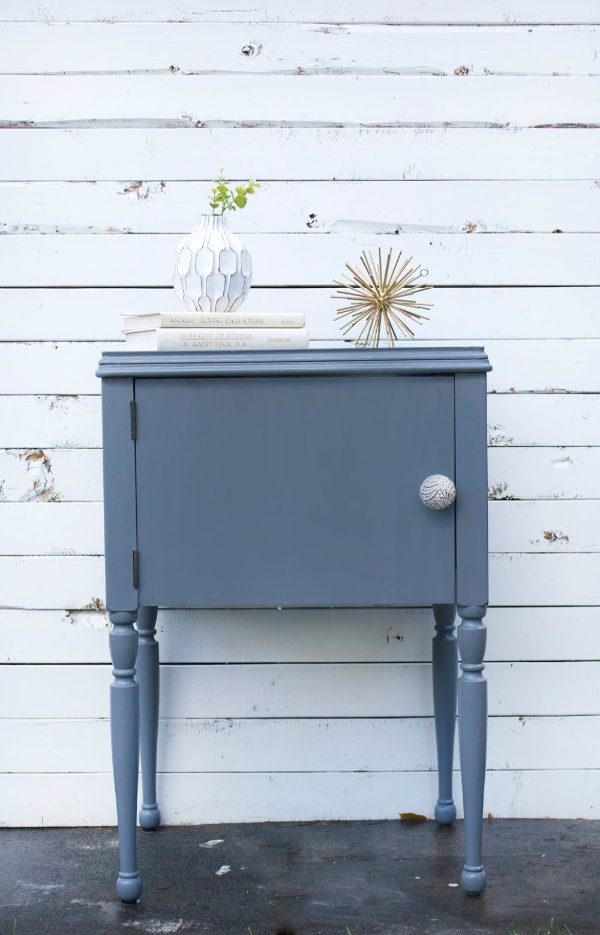 I'll be honest, I'm not usually a fan of a glossy finish on furniture. I prefer more of a matte finish and that's typically what I stick to for my makeovers. But when DecoArt sent me some of their new Americana Decor Maxx Gloss paint, I was excited to give it a try.
First I needed a piece to try it on. I found this old sewing table at a local thrift store, which already went under one paint job, but it needed a little refresher.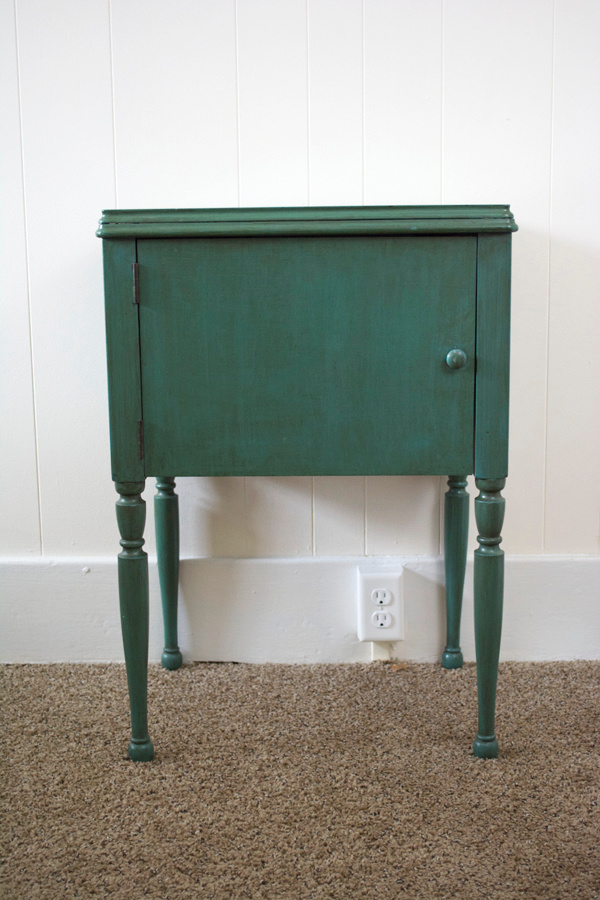 There was still actually a sewing machine in it, but I took it out because it weighed SO much and I could barely move the table on my own with it in there. I'm not even sure if it still works.
Before getting started I gave the whole table a light sanding and then got right in with the paint. I used the color Hematite; a very pretty grey.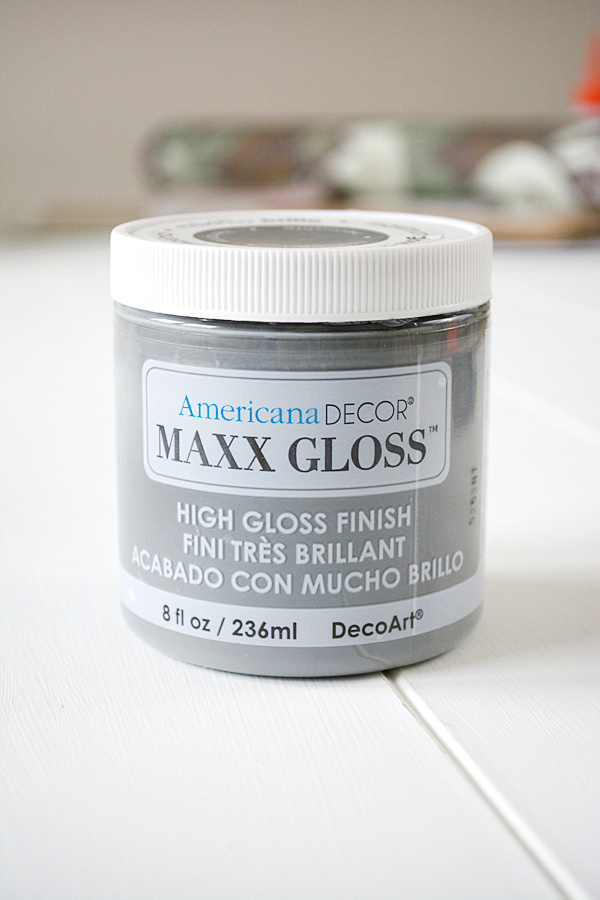 Once I started painting, I did notice the paint was a little stickier than chalk paints, which I typically work with, but it did go on super smooth and even with the first brush stroke I could see the high-gloss sheen starting to form.
It may have been because I was working with an already painted table, but I really only needed one coat with this stuff. A couple areas I gave two coats, like the top, but other than that the coverage was great.
It dries pretty fast and you can tell it's a durable finish before even sealing it.
The grey was a perfect neutral base to add some fun paper and a pretty new knob 🙂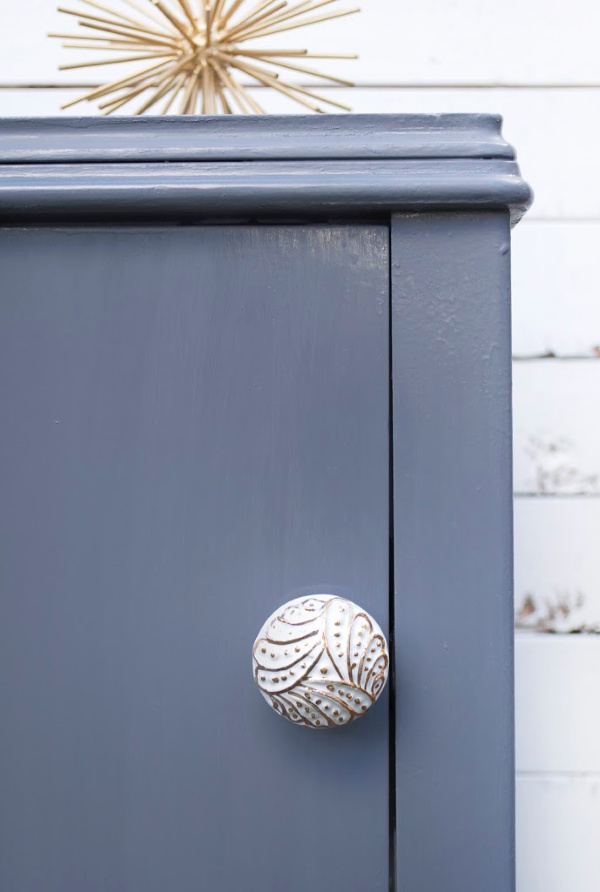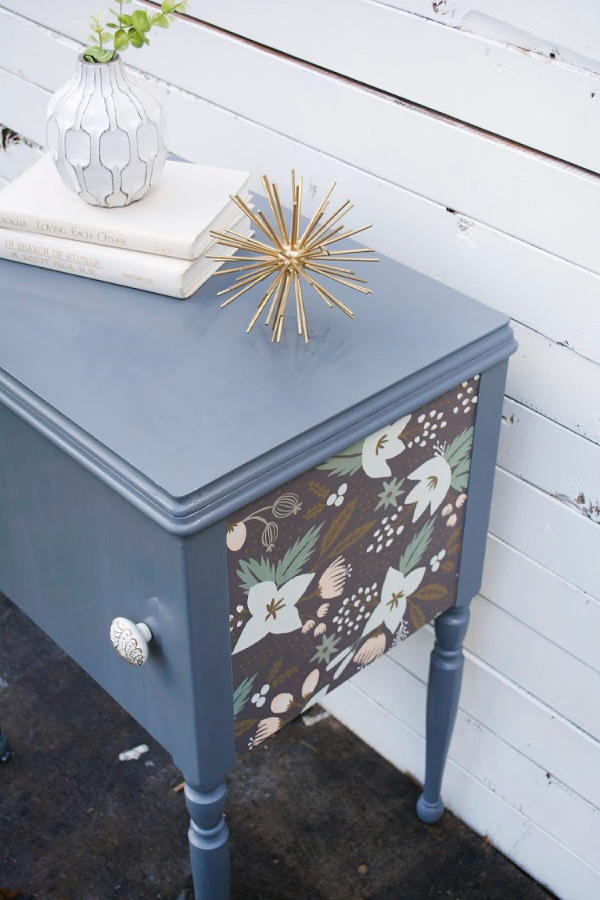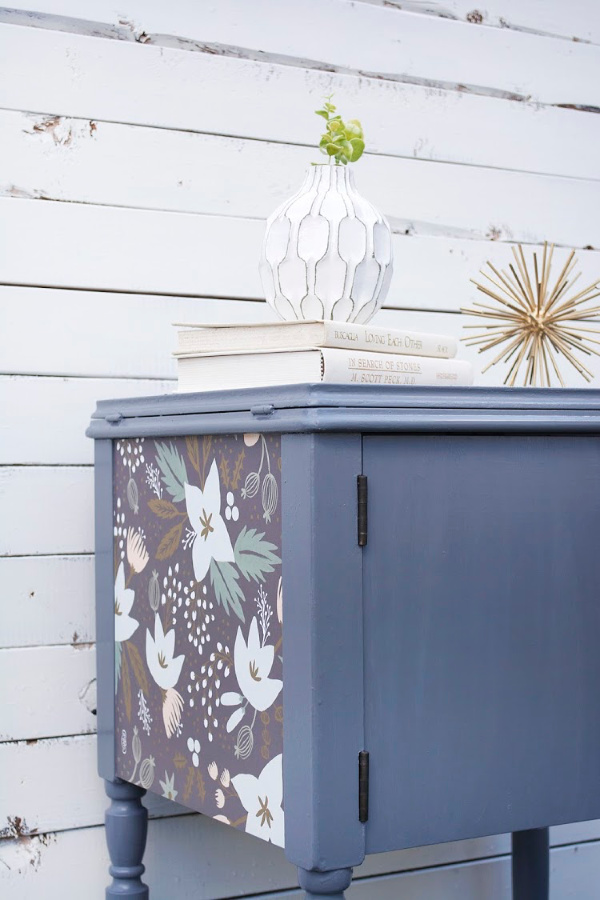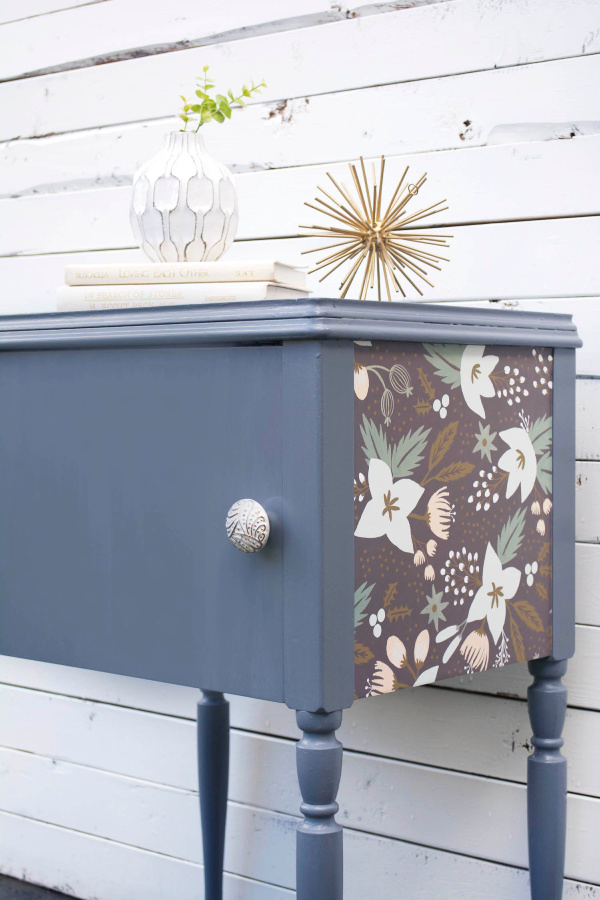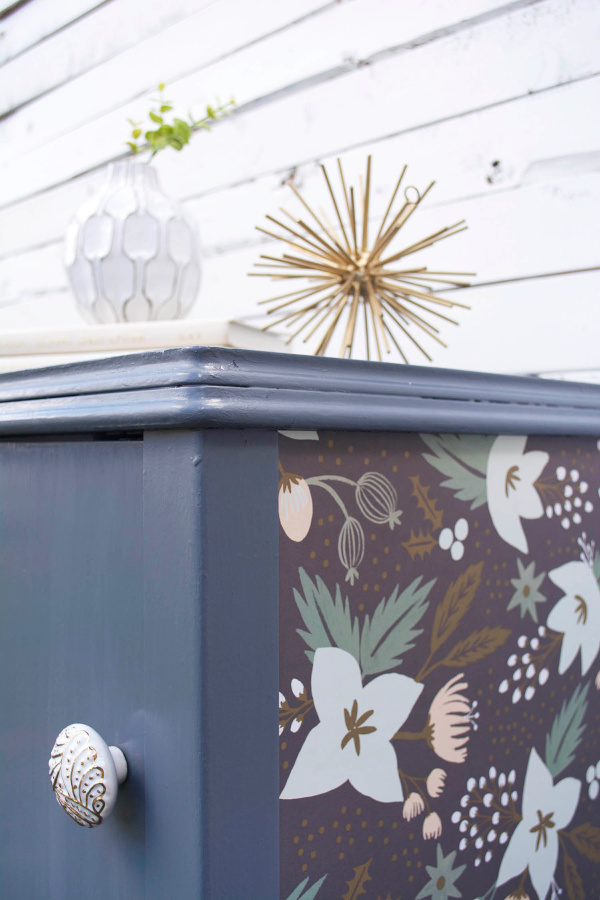 I can definitely see the perks of using such a high gloss product. The finish is super durable and would be really easy to clean. This paint comes in 20 great colors and you can find it at Michaels (in-store & online), Home Depot (select stores & online), Jo-Ann Fabric & Crafts Stores (in-store & online), and Meijer.
It was so fun trying out a new product. This is definitely the way to go if you're looking for a more modern, clean look.
How do you feel about glossy finishes?