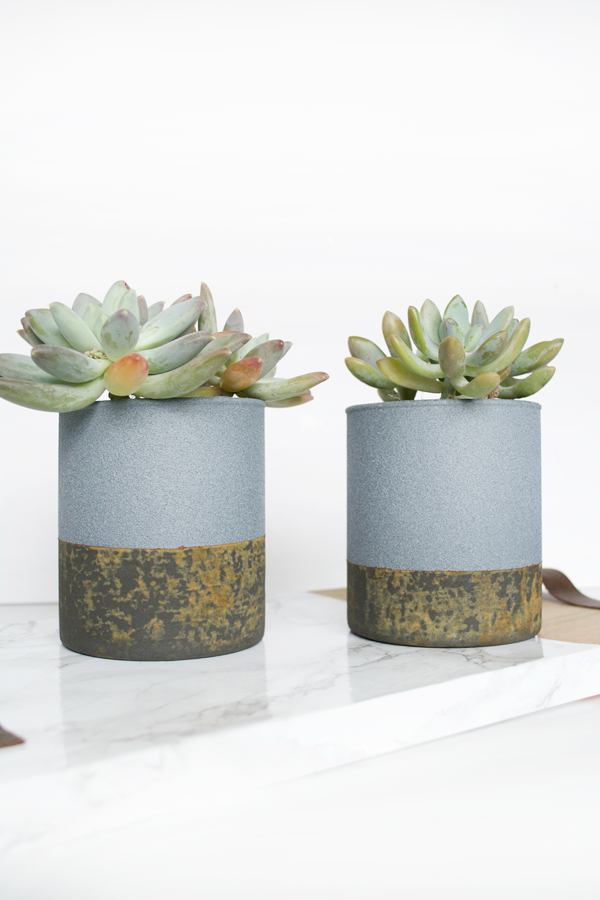 Told ya there would be more concrete projects coming at ya in the near future 😉 We're back with another Monthly DIY Challenge and this month we teamed up with Modern Masters Paint to all try out their Metal Effects Kits. We had the option of choosing a rust finish, a blue finish or a green finish and I decided to go with the rust. I've never worked with this stuff before and had no idea how it was going to turn out.
It definitely wasn't what I envisioned and I actually thought about scrapping the whole thing, but a.) didn't have time to think of a new idea and b.) I wanted to keep it real with you guys and show you that things don't always go as planned around here. I wouldn't call this project a fail, but let's just say I won't be handing these out as gifts come Christmas 😉 My idea was to make little Faux Concrete Planters with a Rust Patina.
FAUX CONCRETE PLANTERS WITH A RUST PATINA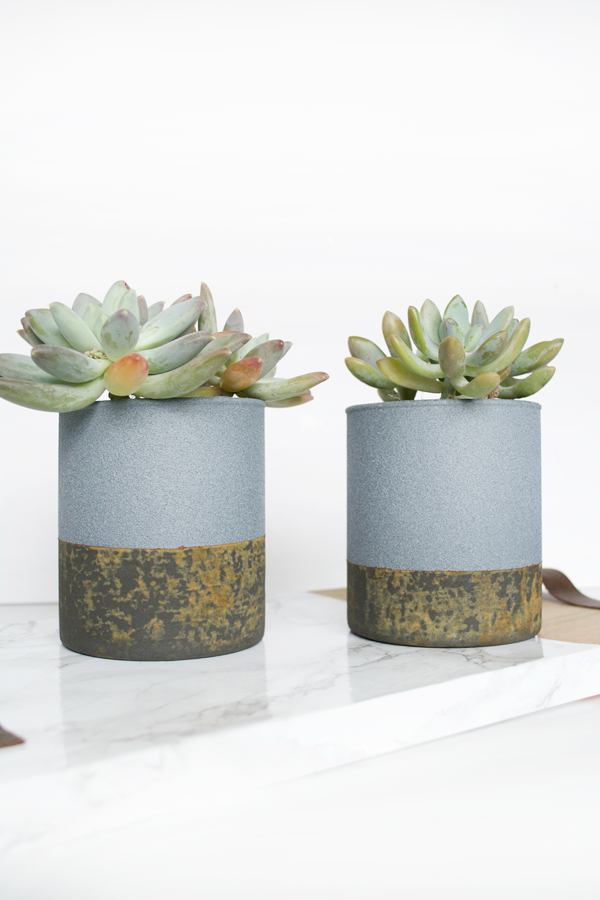 *this post contains affiliate links. read my full disclosure policy here.
It was fun to try a new product and it was really easy to use too. In total, there were 3 steps with an optional 4th step if you wanted to seal your project.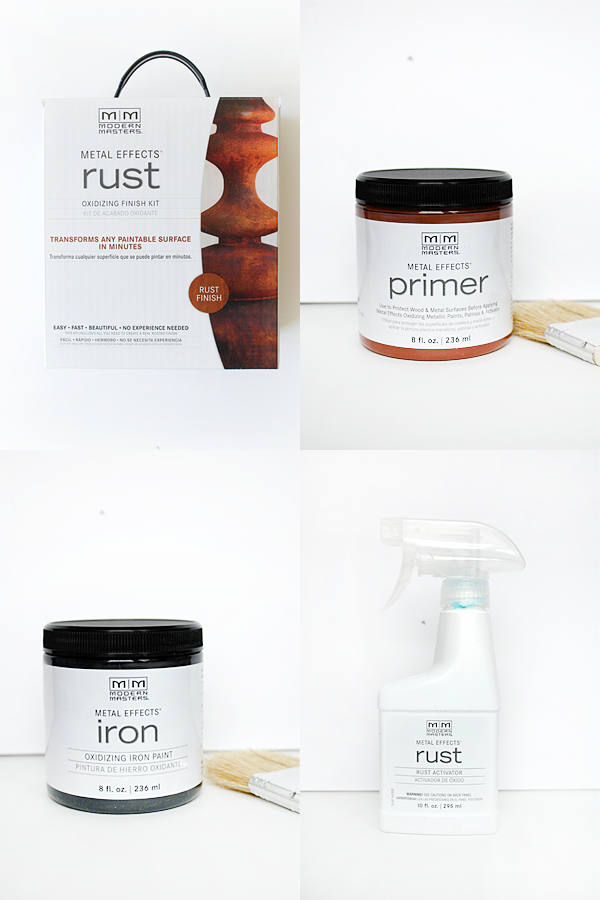 I bought two of these little glass vases to use as my planters, and gave them a quick coat of my new fav spray paint which you can check out here.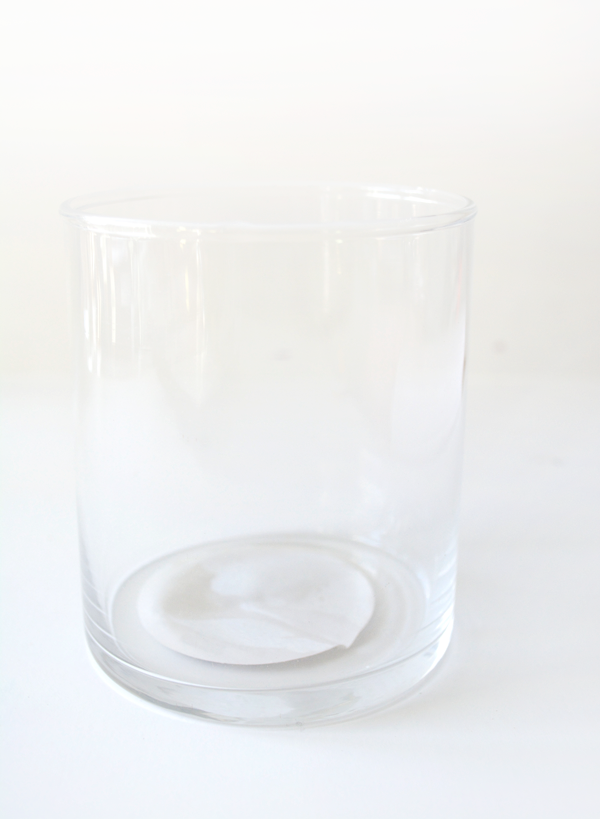 Once that was dry the first step in the kit is to apply the primer. I applied two coats, waiting a half hour between each coat. After the second coat you have to wait 12 hours for it to fully dry. Not sure if that's completely necessary, but I let them sit over night and got started back up again the next day.
After the primer is the oxidizing paint. Again, I applied two coats and once that was dry I sprayed them with the rust activator.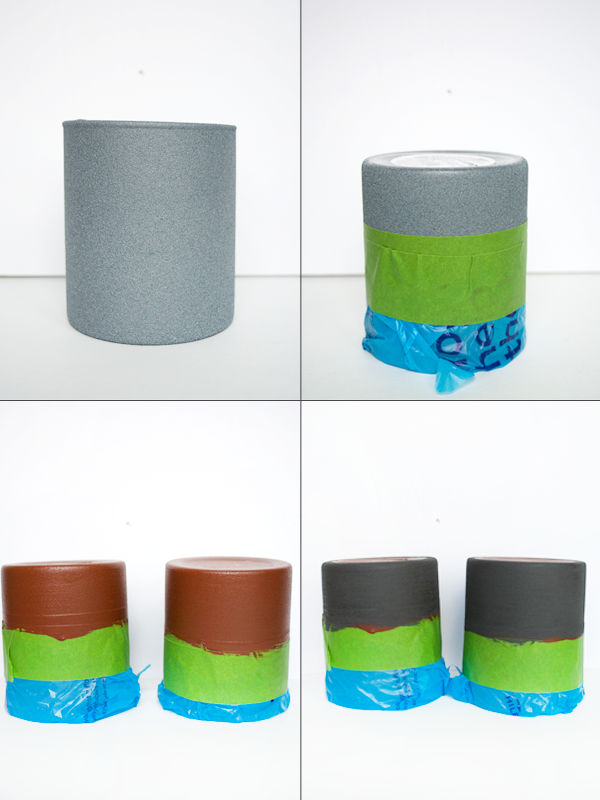 The rust activator is what gives the finish the patina look and brings the rust to life. This is where I started to get worried. In my head I imagined the whole bottom half that I taped off being a bright rust color. Instead, it was more spotted. Which to me, kind of looked like mold haha. But I asked the honest opinions of my bloggy friends and they ensured me it didn't. So what do you think? Did they lie to me? 😉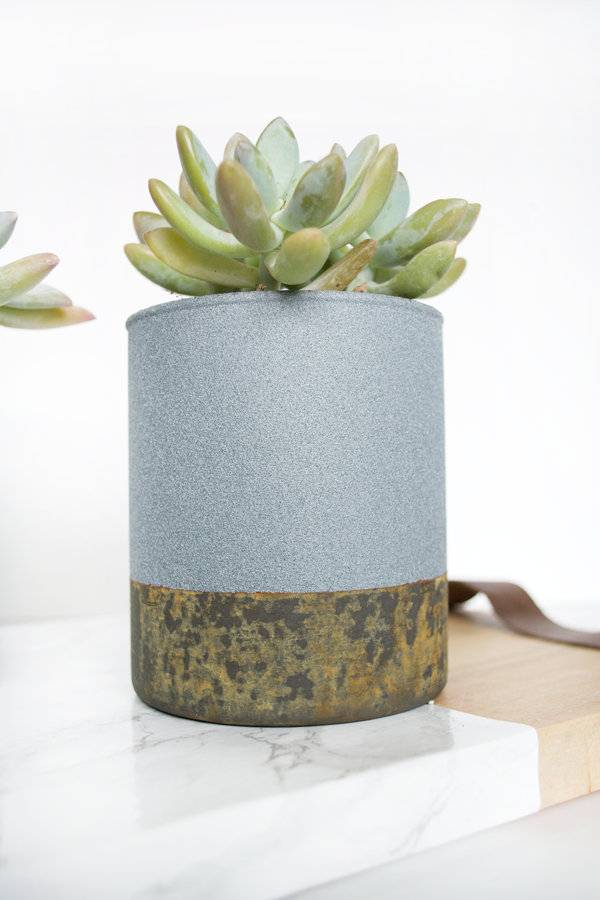 I guess it does look rusty, which is cool that a paint can achieve that look. It was really fun to try something new and not really know what to expect. Rust is definitely not your typical home decor finish of choice, so it was hard to come up with an idea for this one. But it was fun to think outside the box and be challenged.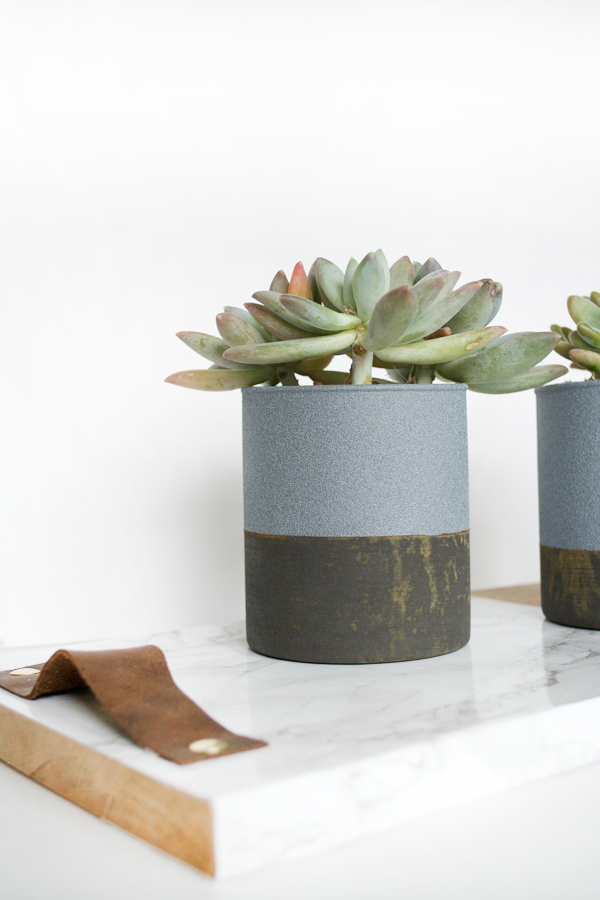 And this gave me a good excuse to buy more succulents 😉
Big thanks to Modern Masters for teaming up with us for this month's Monthly DIY Challenge! If you want to try out these kits they're available at Home Depot!
Don't forget to check out all the other patina projects below!