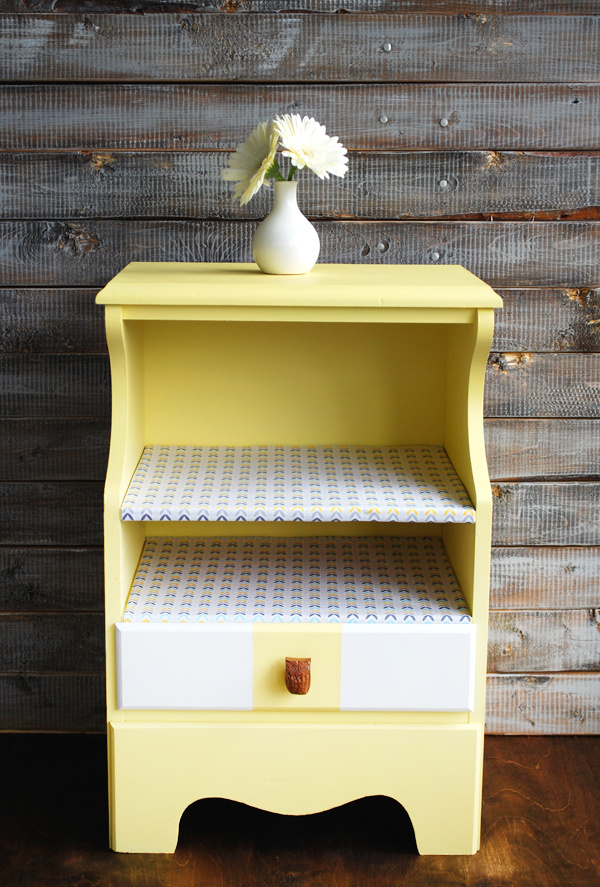 Hi friends! Welcome back to another Monthly DIY Challenge where each month we tackle a new project based on the same item, theme or material. This month was fabric. I had so many aspirations for this post. And then life got in the way. Ya know the whole moving and having a baby thing. So forgive me for sharing an old post of mine, but hopefully this will be the first time some of my new followers are seeing it!
DIY FABRIC LINED FURNITURE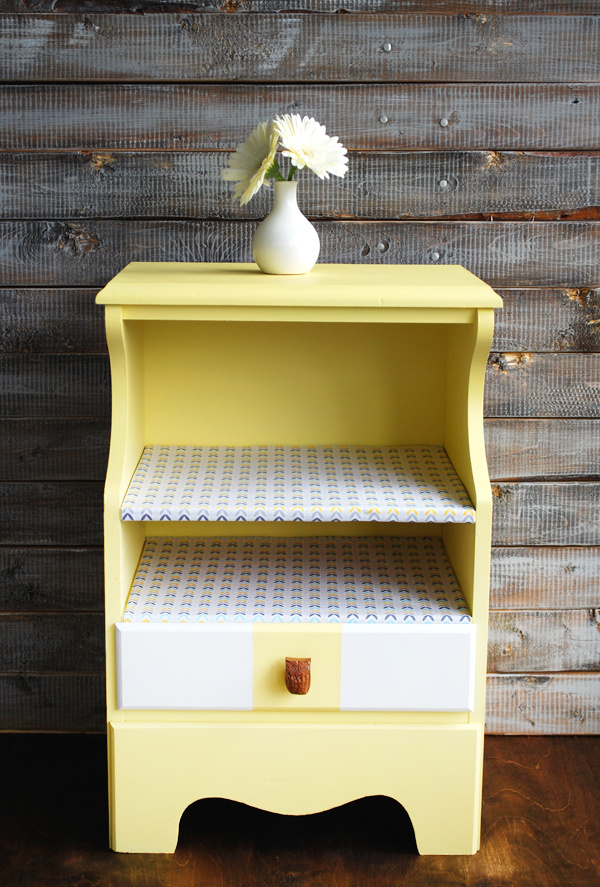 As you can see I still had my old backdrop for this post. Actually, I think this was the very first piece I photographed against it, so that's kinda fun 🙂 So along with a fun furniture makeover today, you get a little trick on how to line your furniture shelves. I shared a tutorial on how I line my drawers not too long ago that you can read HERE, but this method involves something a little different.
I used to just use Mod Podge, which I still do on some projects, but I would get so frustrated with not getting a straight cut and having frayed edges. The solution? Poster board! If you're still confused let me break it down for you.
Now keep in mind this will only work on certain pieces, and it works especially well on shelves. I was trying to decide how to get a super clean line on the edges without having any fraying fabric or crooked lines. And then it hit me! Paper is SO much easier to cut straight, and it's so thin you'll barely notice it's there. First, cut your paper to the size of the shelf.
Next cut your fabric about an inch bigger on all edges and fold it over the paper, kind of like you're wrapping a present. Then glue it down as you go.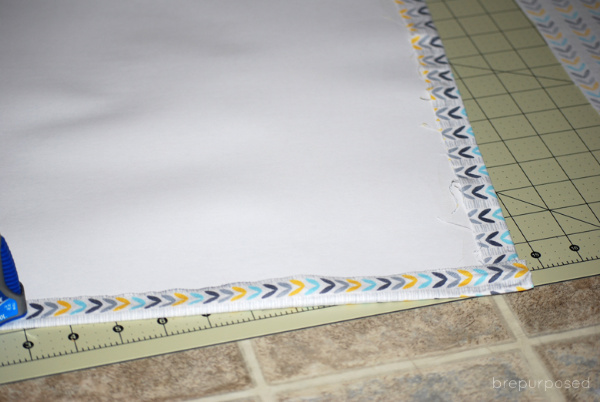 Put some glue on the back side of the poster board as well as directly on the piece of furniture for a secure grip and that's it! You have smooth, crisp edges on all sides and the poster board gives it a little extra durability.
For this piece, I kept one side not folded under so that I could wrap it under the shelf and use a staple gun to attach it there.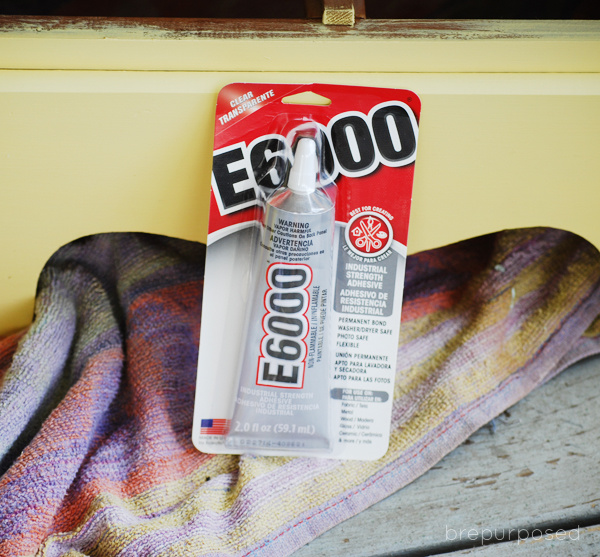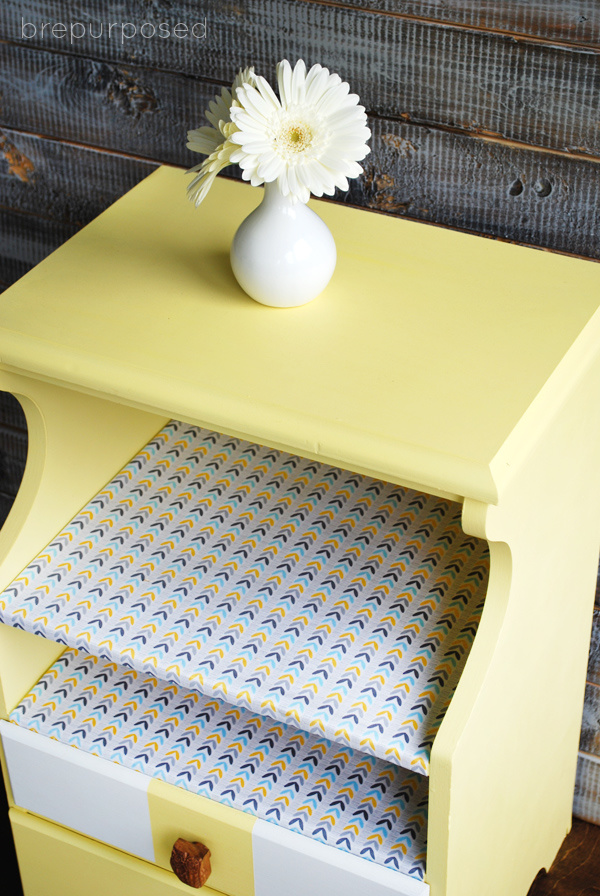 I hope this little trick was helpful! Sometimes I use foam core, which is a little thicker. It won't work on all pieces but if you're looking for something stronger it's perfect!
Be sure to check out all the amazing projects below that you can make using fabric! I promise next month I'll have something new for our challenge 😉
Pin for later!