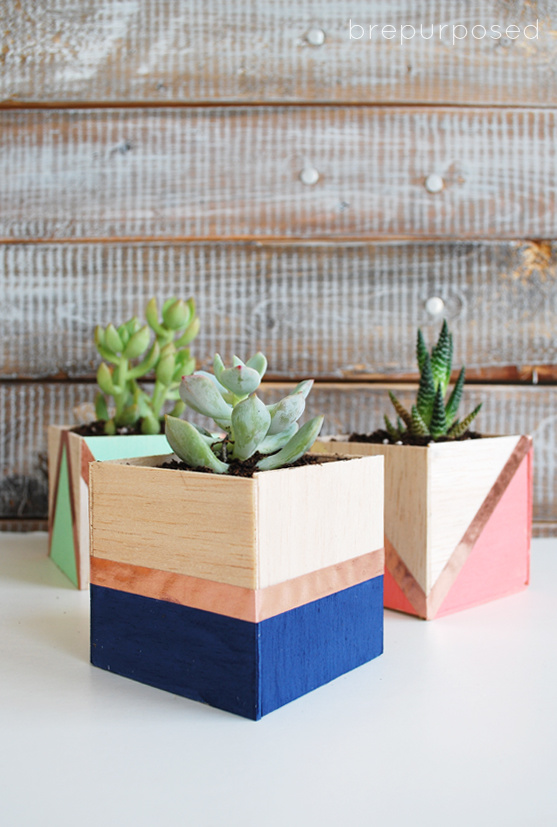 If you follow me on Insta you probably saw these cute little succulents I bought a couple weeks ago. And they obviously needed a new home which made for the perfect project – DIY Balsa Wood Planters! By the way, did you know that I got these little minis at CVS? Seriously, they have a great selection of succulents and they're only a couple bucks!
I got this idea as I was strolling the aisles of Michaels one day stocking up on some craft supplies. I had a lightbulb moment and immediately b-lined it to the balsa wood section. Ya know, cause if I didn't get there ASAP, someone was going to buy ALL the balsa wood 😉
DIY BALSA WOOD PLANTERS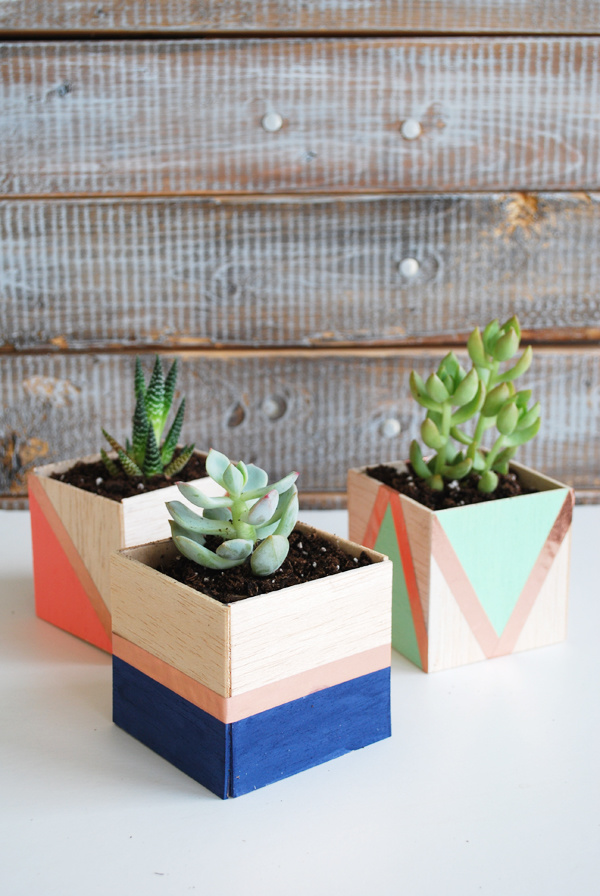 If you've never worked with this stuff, it's amazing. It pretty much weighs nothing and there is so much you can do with it. Including making these cute little planters!
---
SUPPLIES:

*affiliate links included
Balsa Wood
Craft Paint
Hot Glue Gun
Foil Tape
Soil
Succulents
---
There are different sizes you can buy, I went with these ones which are 3″ wide.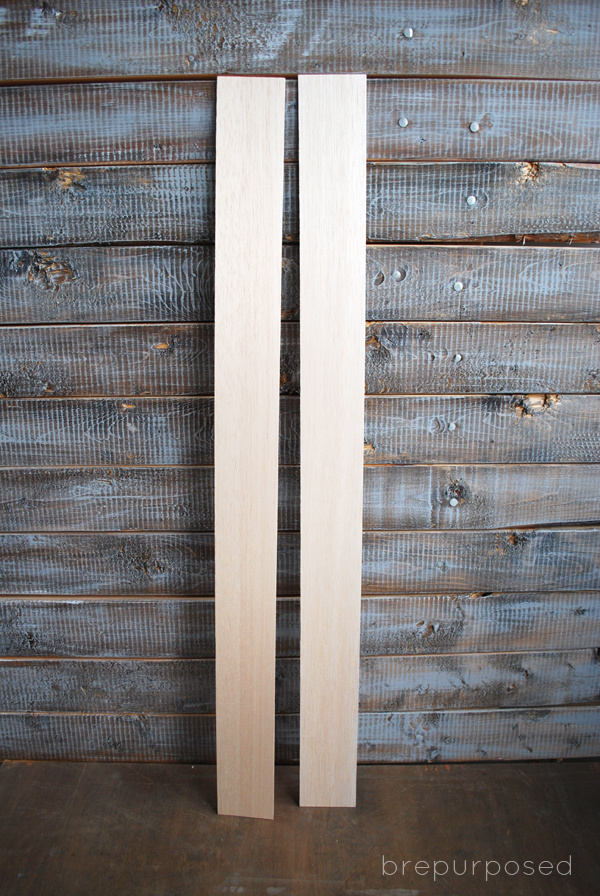 STEP 1
You'll want to start by cutting these into squares. You'll need 5 per planter (one for the bottom and one for each side). And you can literally just use your scissors to cut them 🙂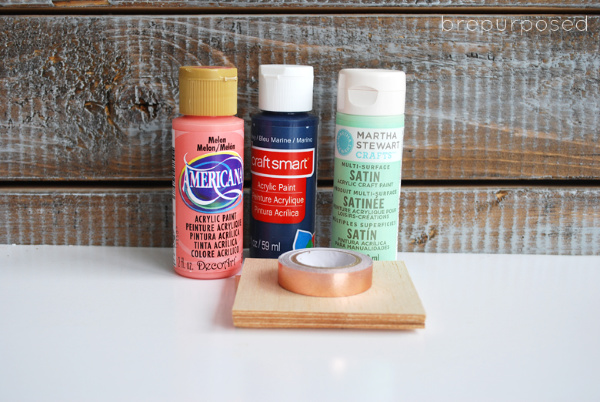 STEP 2
Once you have your squares, use your hot glue gun to glue all the sides together to form a little box. Make sure you're gluing on the inside 😉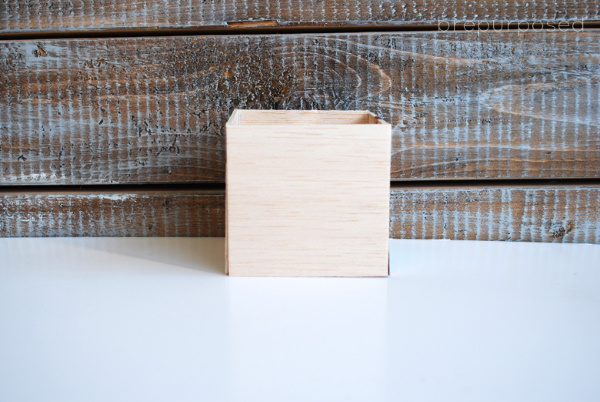 STEP 3
Now it's time to paint! I just did some simple color blocking, and the great part is that your lines don't have to be perfect since you're covering them with the foil tape.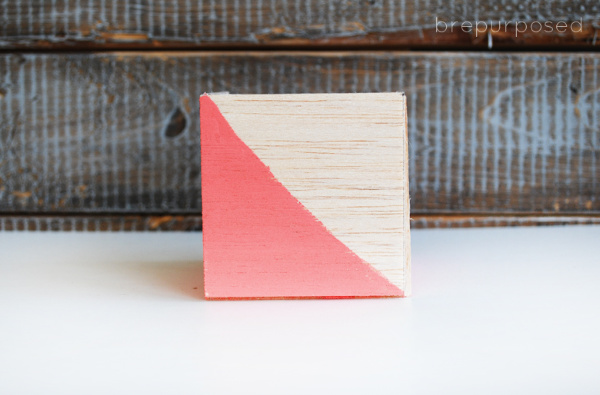 STEP 4
I was really torn between whether I wanted to use the gold or copper foil tape and eventually went with copper. I just couldn't resist.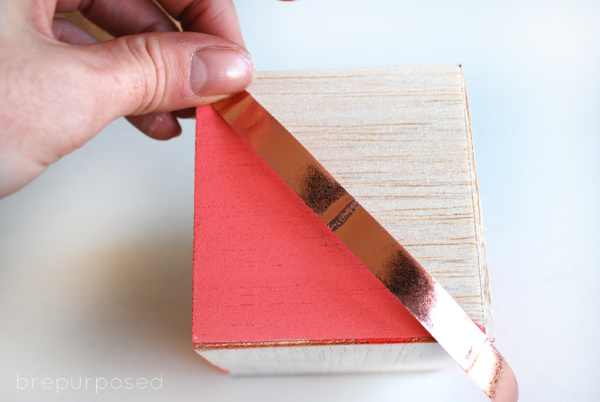 The tape as a sticky backing, so you just cut the size you need, peel off the back and stick it on! I used some small scissors to trim any excess and make sure everything was even around the edges.
STEP 5
Now it's time to add your succulents!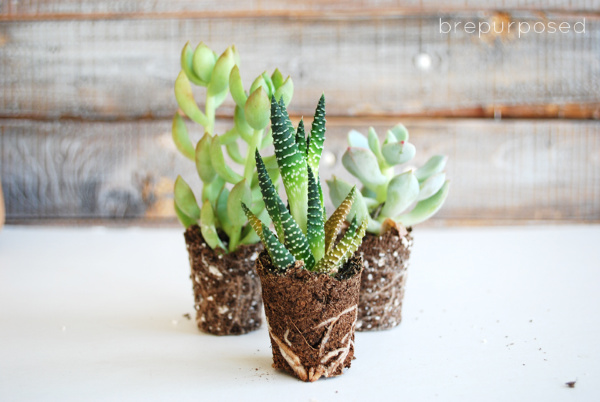 Since the balsa wood is pretty thin, I wanted to use something to soak up the water so it wouldn't spread into the sides of the planters.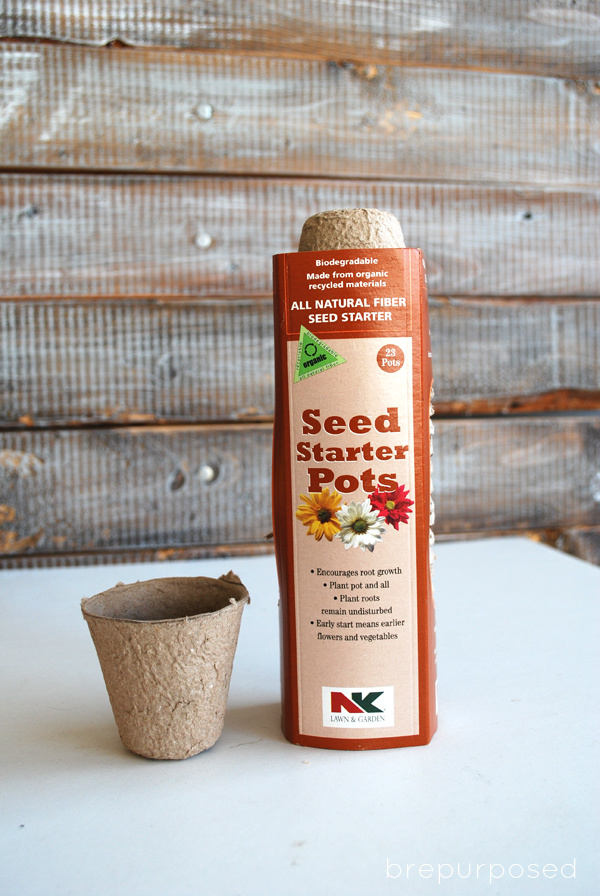 I found these at my local hardware store and planted my succulents in these before placing them into the little boxes using this potting soil.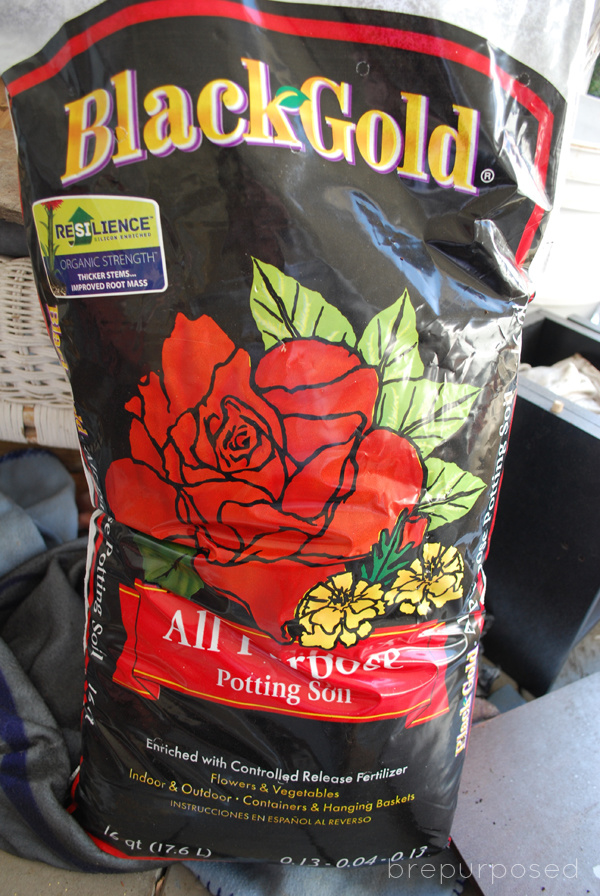 I added some soil into the bottom of the planters to make sure my succulents were at the right height. Then just place your little guys in there, and fill all the empty space with the rest of the soil.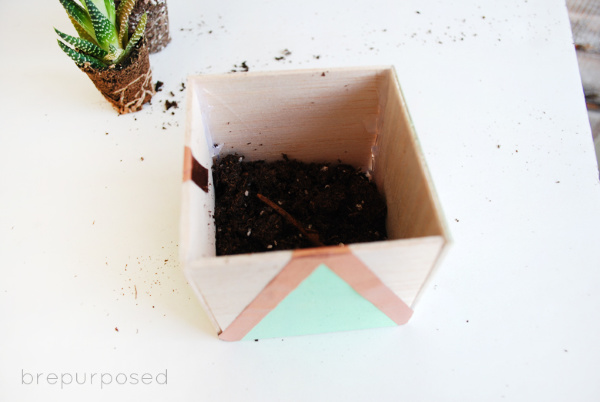 And voila!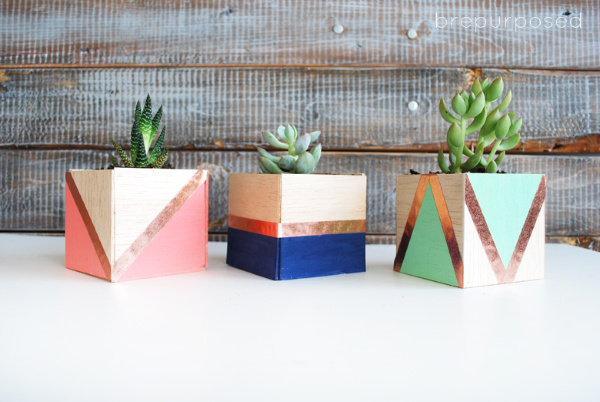 I don't think I'll ever get sick of succulents. They're so darn cute and now they have stylish little homes too 🙂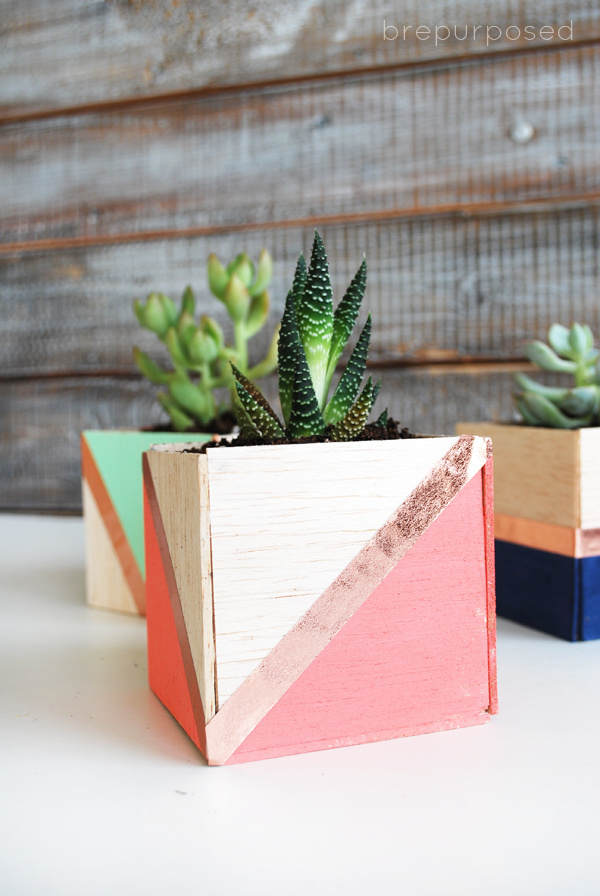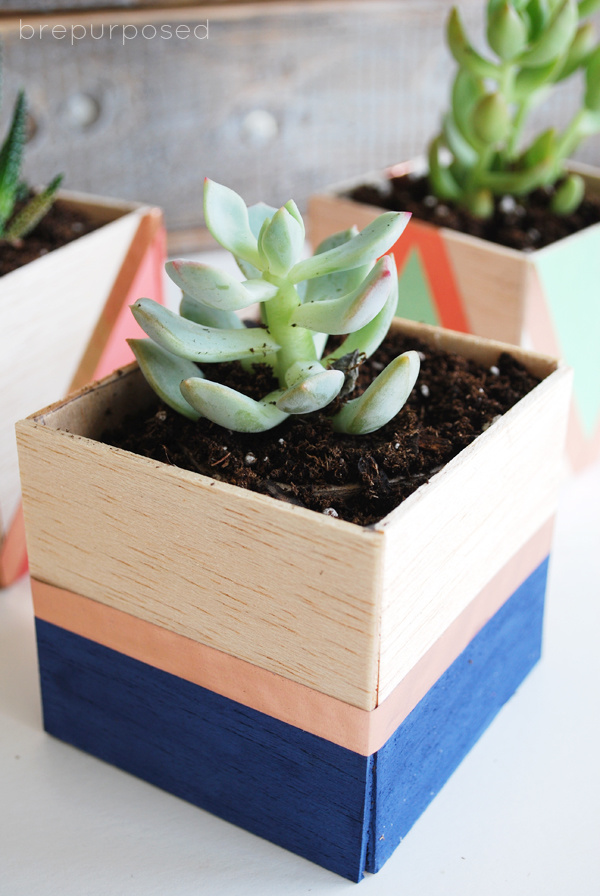 I bet you'll think twice about that balsa wood in the craft stores now huh? There are so many possibilities of fun things you can make with it.
These little succulent planters are so easy and the perfect little spring DIY to add some color to your home decor 🙂
Have you made your own homes for your plants? I'd love to hear what you did! If you're looking for another fun project, see how I made my DIY Photo Backdrop that I used behind these balsa wood planters!
Have a fabulous day everyone!