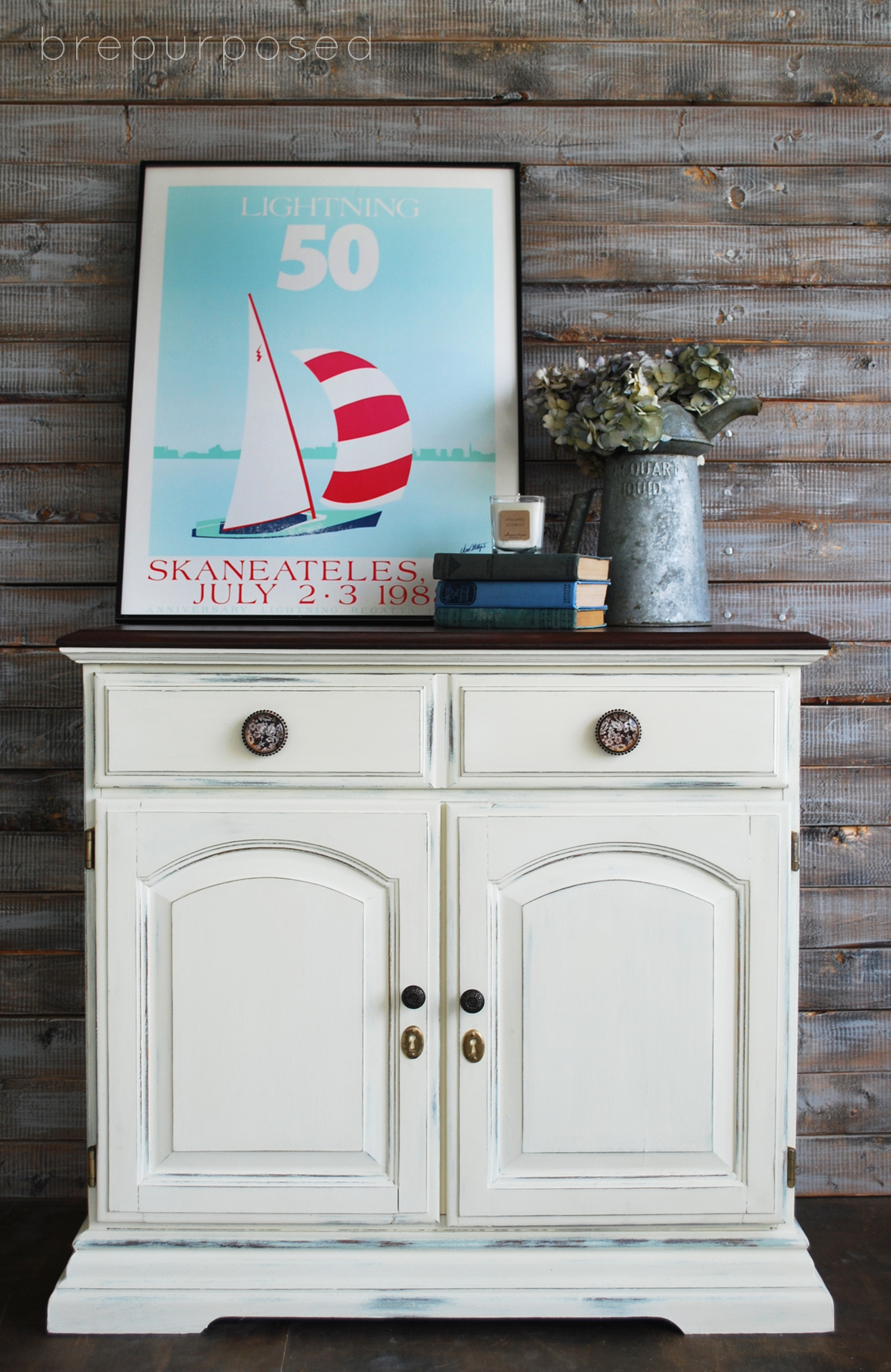 As you've probably already guessed, this post has nothing to do with food 😉 I'm here to reveal the buffet that I made for my friend, Darci, for her wedding this past weekend!
I offered to make her something as a gift and she said they were looking for a buffet for their dining room. Imagine my excitement when I stumbled upon this at a garage sale right up the street from our apartment.
this post contains affiliate links
CHALK PAINTED WEDDING GIFT BUFFET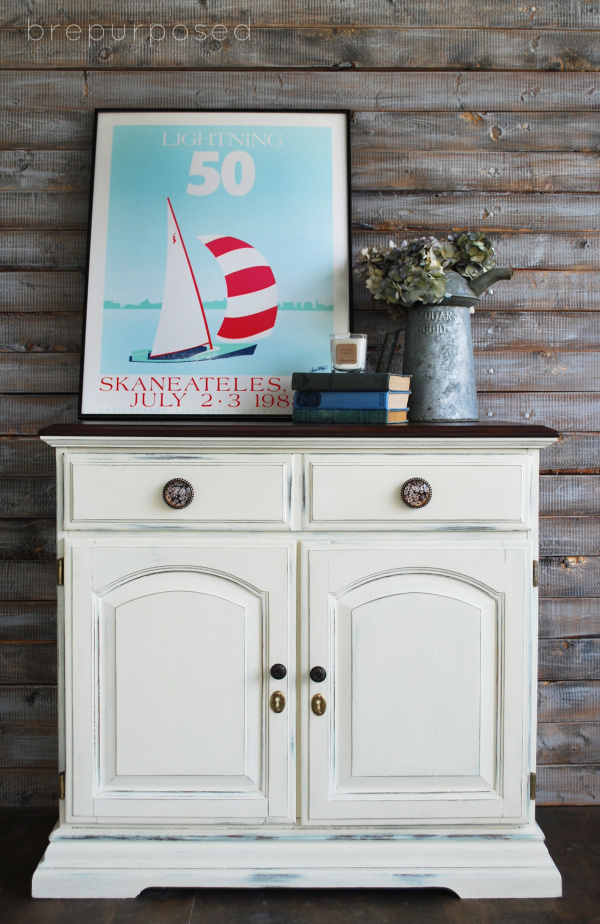 The woman I bought it from had repurposed it herself a while back, and it was in dire need of a makeover. Darci said she wanted it to be pretty neutral since they're just renting an apartment right now and said she'd like it to be either off white or cream on the bottom with a stained top. Done and done!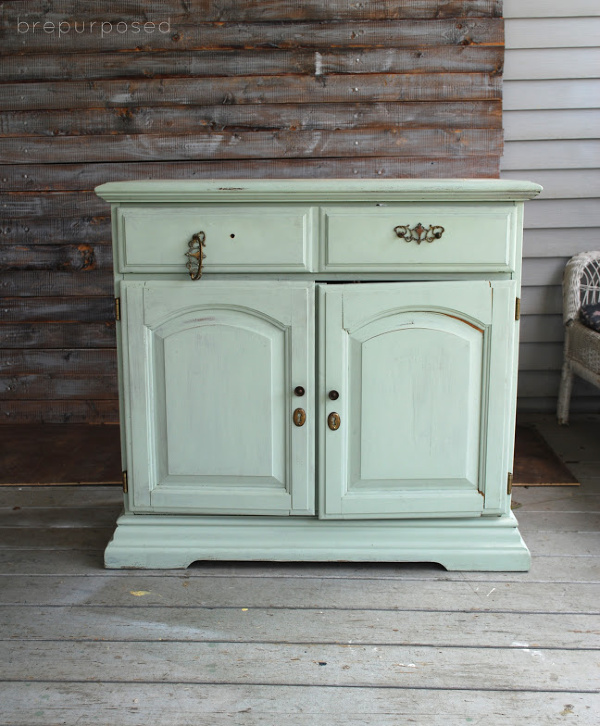 For the bottom I used Chalk Paint® decorative paint by Annie Sloan in Old White. For the top, I used the same General Finishes Brown Mahogany Gel Stain that I used on my Mini Mid Century piece. It's so rich and soaks into the wood so well, I can't get enough of it. I surprised myself with how good it looked!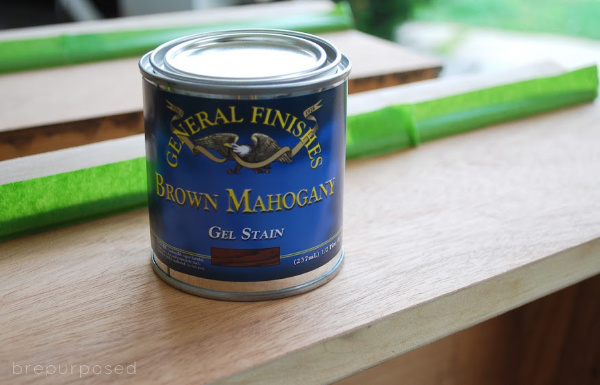 Once dry, I sealed it up with some flat top coat.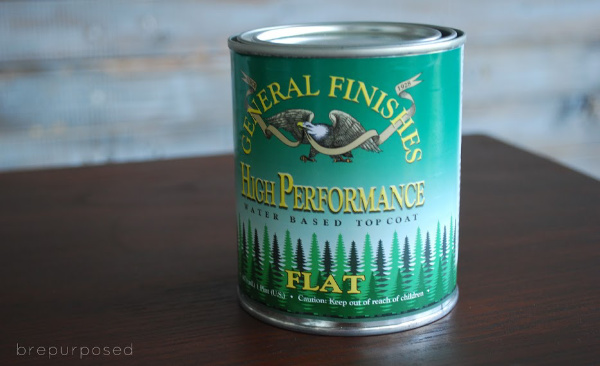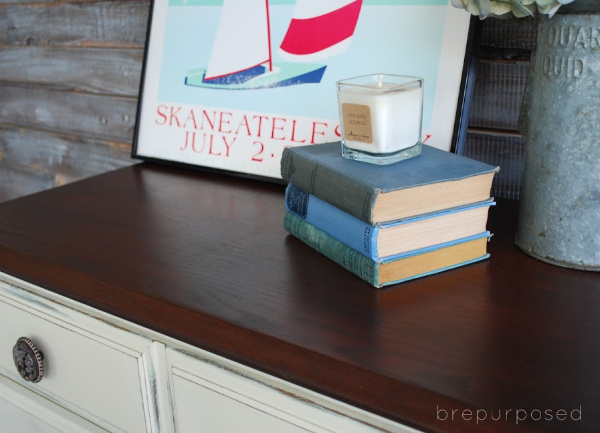 Since the entire piece was already painted in that greenish color, when I distressed the bottom, some of that color showed through. Even though I wasn't planning on a layering effect, it happened anyway and I like the character it adds!
The top drawer was lined with some interesting paper as well as some left over green felt.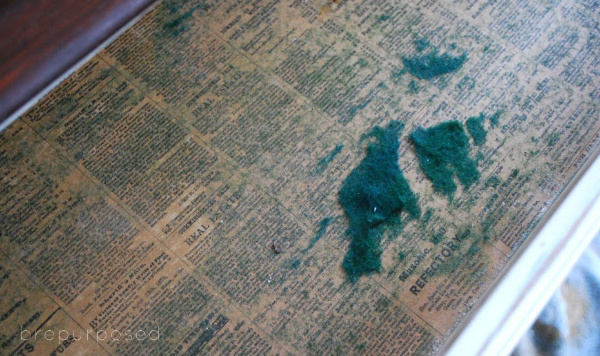 After doing a little research, I found out that the top drawers of furniture used to be lined with felt if they were storing fine jewelry or fine fabric. Interesting! But it wasn't staying.
I scraped some of it off but it was on there pretty good. I bought a piece of foam core and cut it to size and then mod podged some fabric onto it.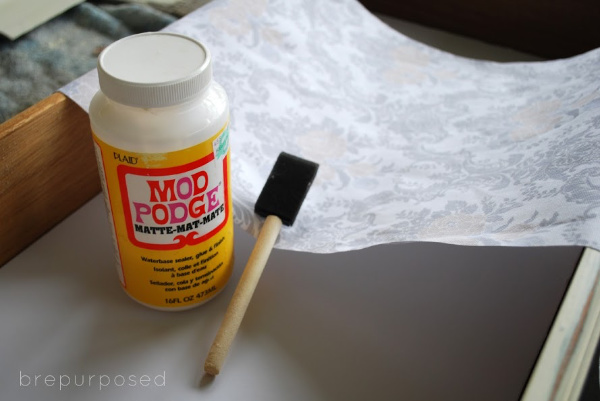 Much better!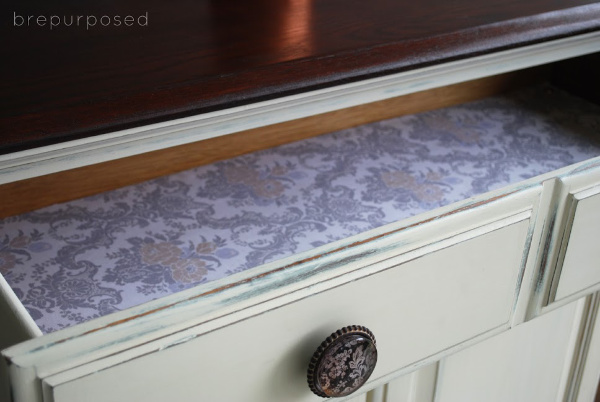 I also lined the inside shelf with the same fabric and added a special little touch 😉 I wanted to incorporate their wedding date, or monogram somehow, without it looking tacky and taking away from the look of the buffet. While I was at A.C. Moore one day, I found the perfect little wooden letters.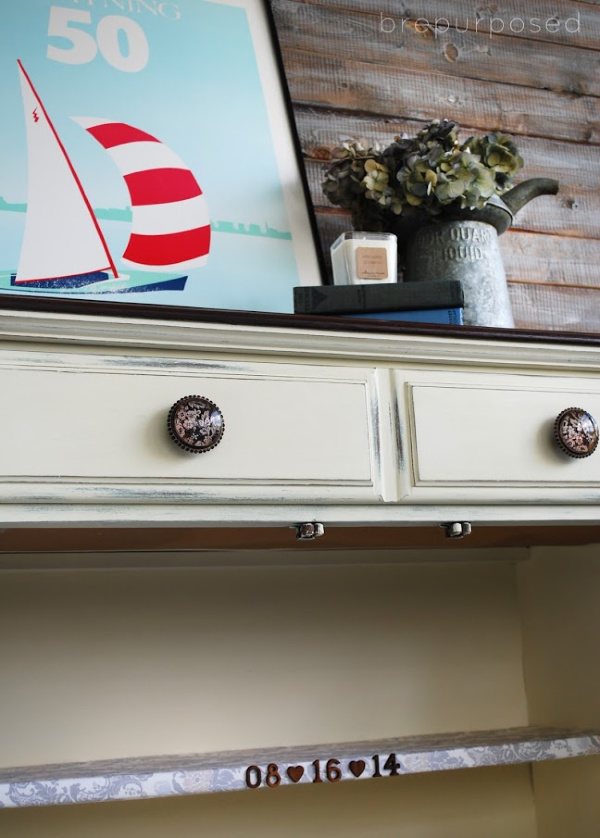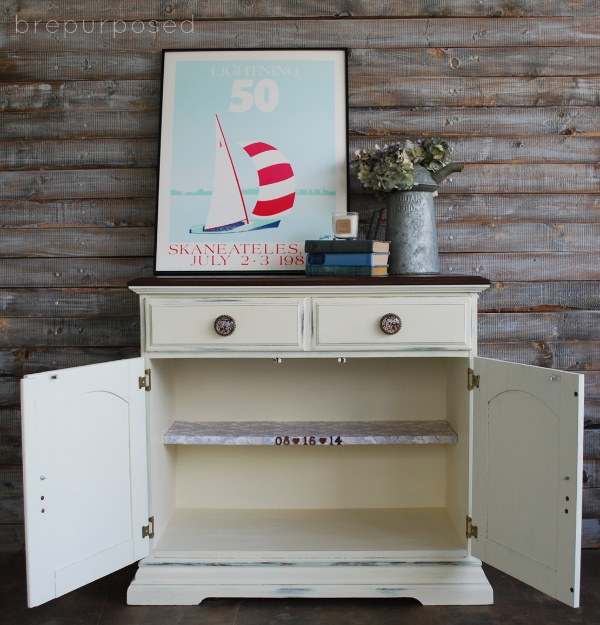 I was so excited to see her reaction and she loved it!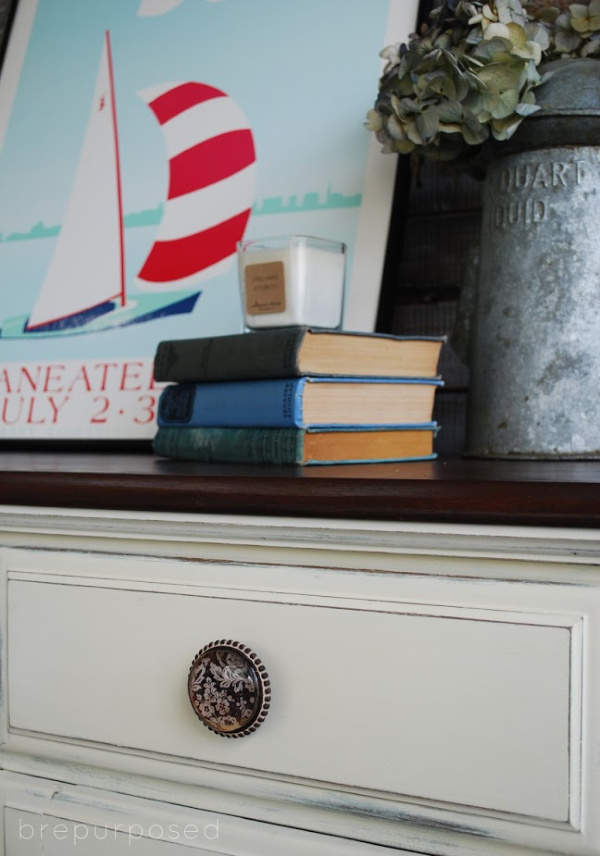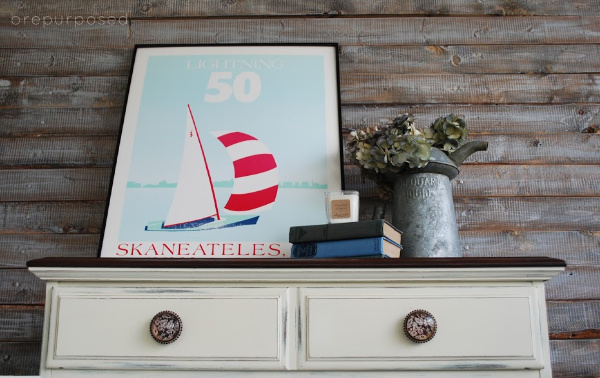 Congratulations to Darci and Adam! Hope you guys are having a fabulous time in Mexico!