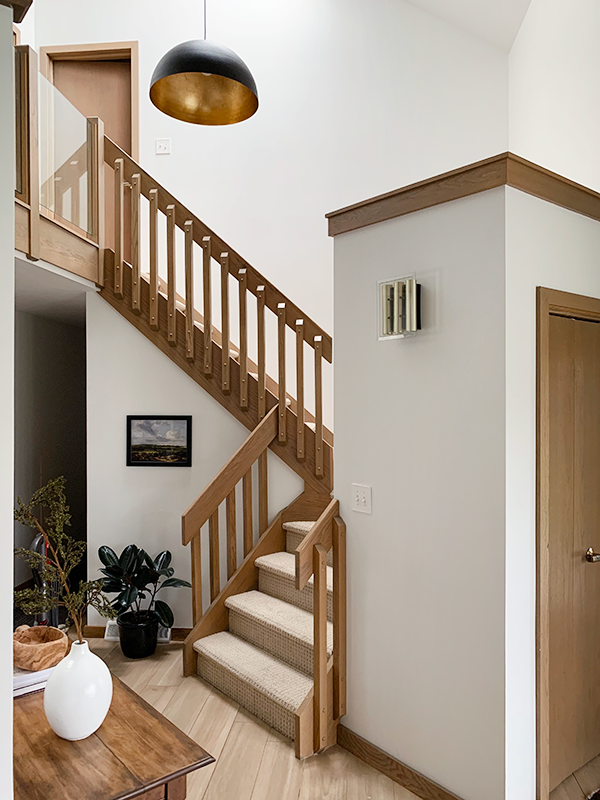 2020 PROJECT LIST
I always like taking a look ahead at the beginning of the year and figuring out what projects we're going to tackle. It doesn't always mean they will get done, but it's basically what I would like to get done. :-p So here's a look at our 2020 Project List!
FINISH THE PLAYROOM
Obviously this will be getting done first as we're smack dab in the middle of it still. It's probably been the project that has taken us the longest, but it's been really nice to slow down and be super intentional about every single decision.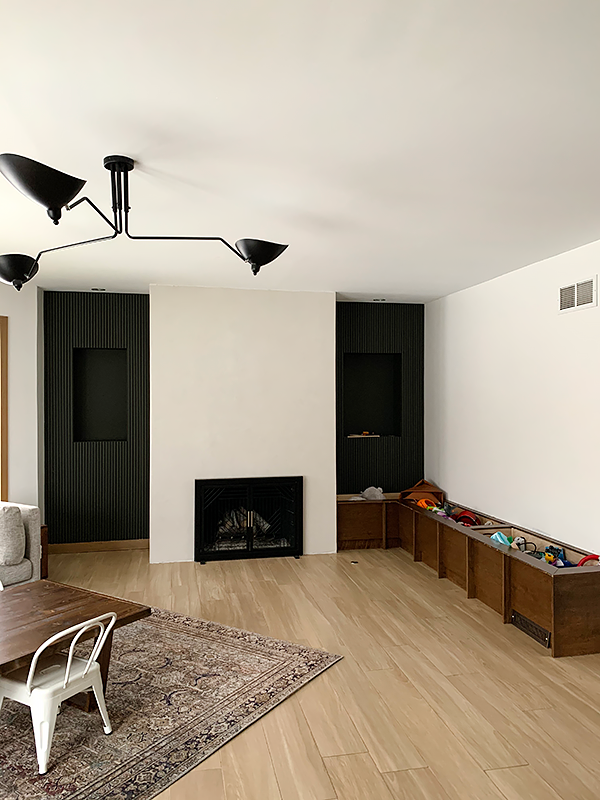 We're currently wrapping up the bench side of the room and still need to put shelves in the cubbies. New lights are on the way and of course the fun part – decorating!
Don't forget to follow along on instagram for all the behind the scenes action!
MASTER WALK IN CLOSET
I've shared this space a couple times on instagram before but never on here I don't think. We're very lucky to have a walk in closet – it's right off our master bathroom. But it's just not as functional as it could be and everything needs an update.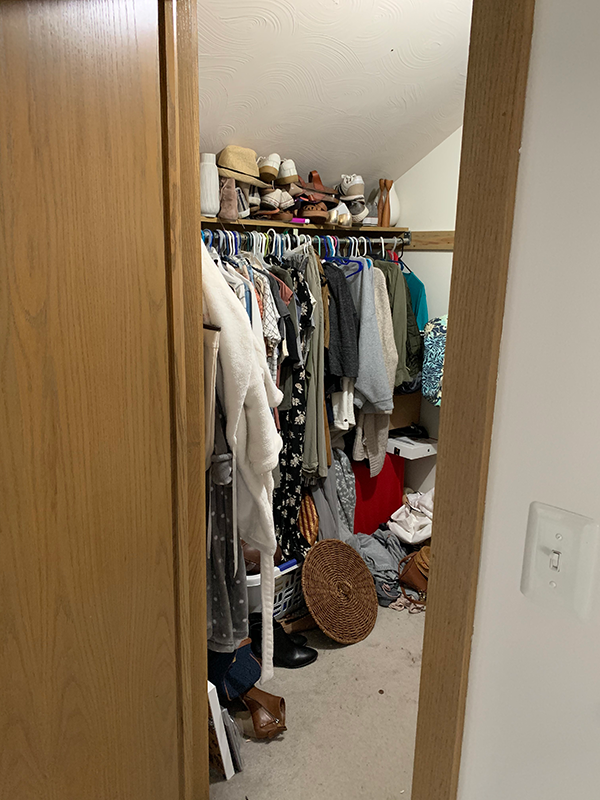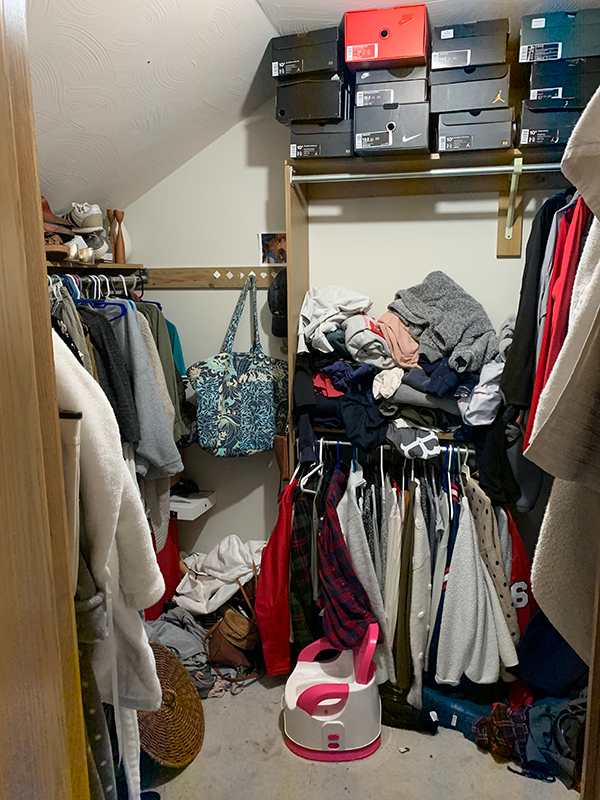 Hoping to work on this in early 2020 so stay tuned for plans!
KID'S FULL BATHROOM
Yep – we've got another bathroom to work on! This one is currently used by my FIL and is in desperate need of an update. I don't even let the kids in there it's that bad ha. So I'm totally looking forward to having them not share ours anymore.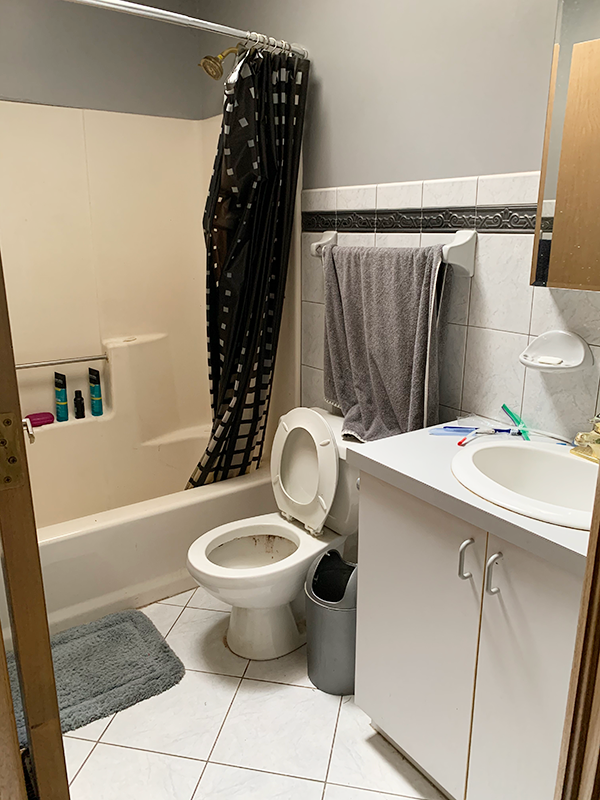 My FIL will continue to use it as well, but it will also become the kids main bathroom. It's right next to Hawk's room and just down the hall from Eloise's.
We'll have to do a full gut, but it's not huge and the layout will have to stay the same. So mostly I just need to pick all new finishes. You guys know how much I love designing bathrooms and I'm super excited to do another one!
BACK PORCH
This was on our list last year and we didn't get around to it. The porch is original to the house and is falling apart more and more ever year. We're making it a priority this year and getting it done.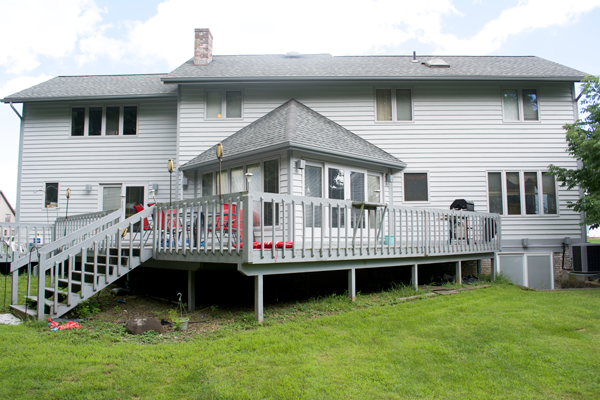 We might rework the layout of it a little bit now that we know how our family uses our outdoor space.
EXTERIOR
Going hang in hand with the back porch are some exterior updates. We've definitely neglected a lot of the outside and focused more on the inside over the past 3.5 years we've lived here.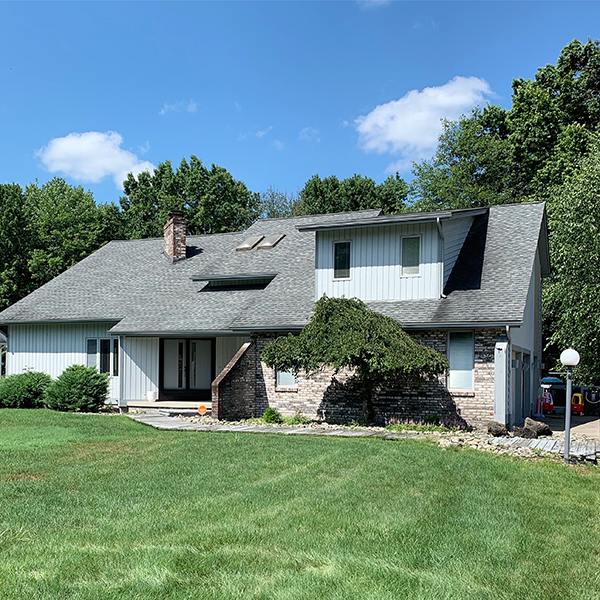 It's starting to show and it's time we gave the exterior the love it deserves. Probably nothing major, but we need to replace our walkway and add some new landscaping.
I painted our front doors black last year but that's the extent of it.
If my FIL didn't still own the house I would totally want to paint it dark – but I'll give it a few more years before I bring that up 😉
GALLERY WALL ABOVE STAIRS
This is a little smaller scale project but something I've been wanting to do for a while now. We have a lack of family photos in the house and this is the perfect place to display some.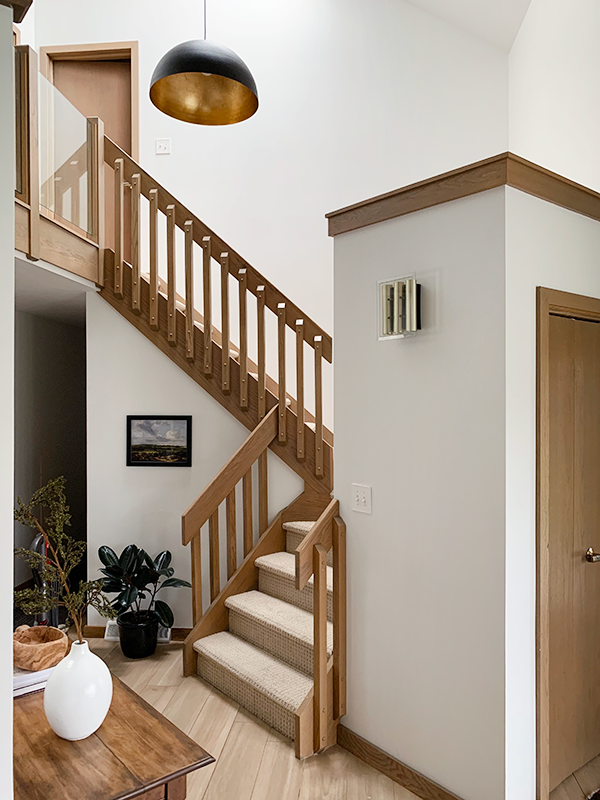 I just need to figure out frames, sizes and all that fun stuff. Excited to take you along on that process because I know how overwhelming it can be!
I"m definitely taking tips from this post on How to Plan a Gallery Wall.
So that wraps up our main project goals for 2020. Obviously it would be amazing if we got all of these done, but I'm sure we will run into some speed bumps along the way.
But writing them down definitely makes me feel more accountable for making sure they happen! So cheers to 2020 and lots more fun and DIY!
What projects are on your list for the new year?