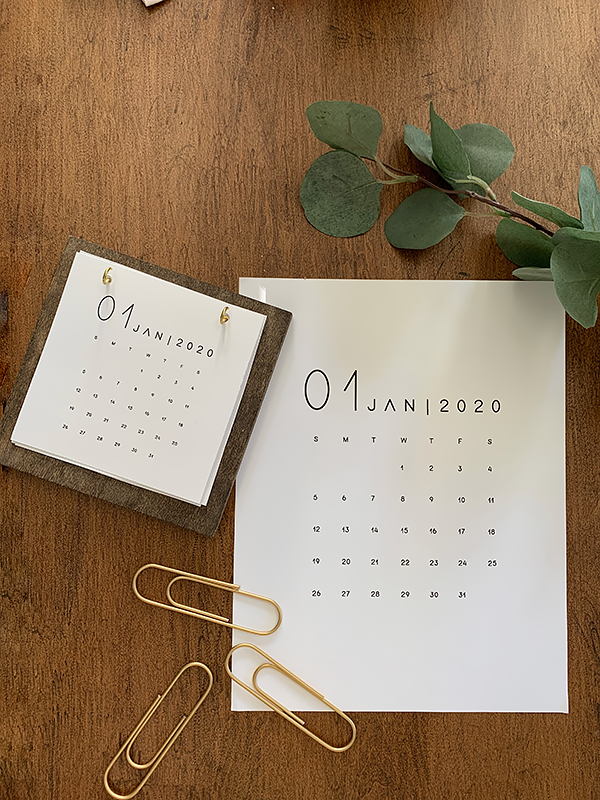 I've gotten lots of requests for the 2020 version of my calendar, so here it is! You guys seem to like this design so I'm not gonna change it 😉 Hope this 2020 Modern Printable Calendar helps you stay organized this year!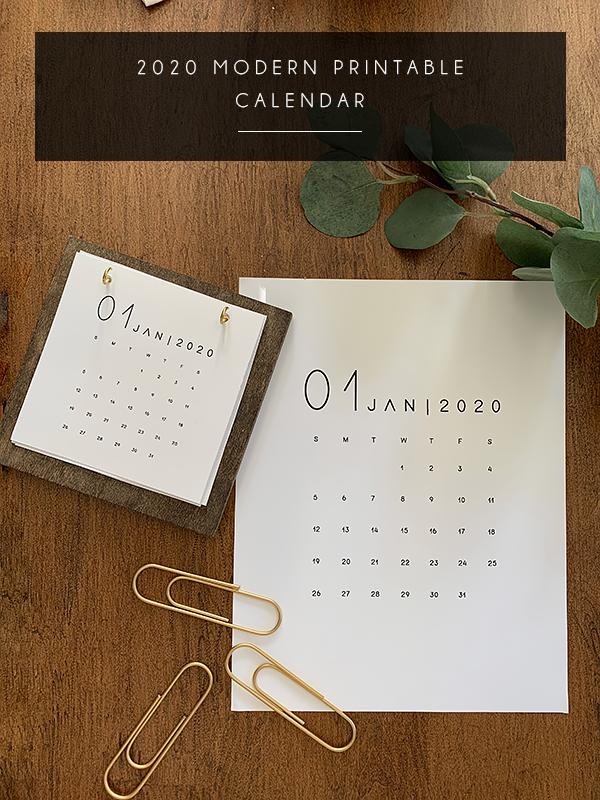 Like always, there is a square version and a paper size version.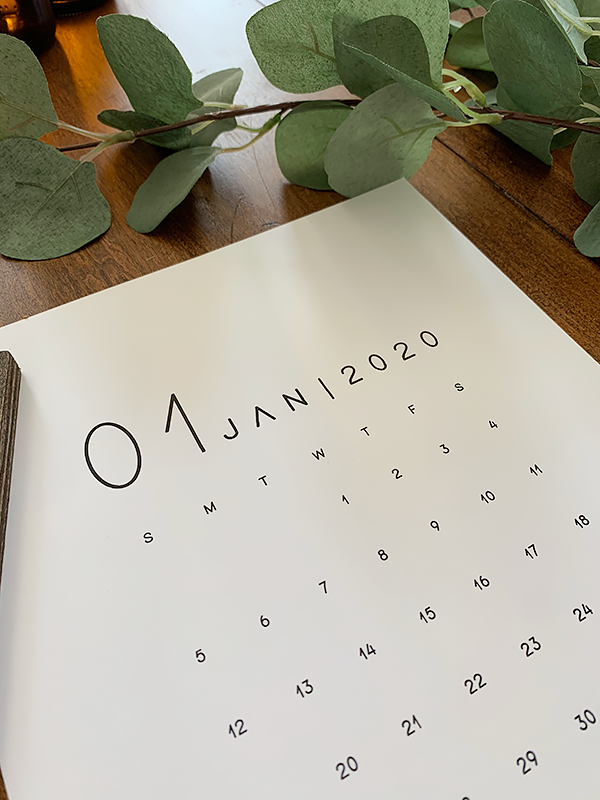 If you want to create the little stand for the square version then you can check out my tutorial on how to make a DIY Wood Calendar Stand.
I like to hang the larger size on the wall by my desk using big gold paper clips or a clipboard – you can get creative here with so many options!
Having a planner you can write in is also something I love to have, and if you're in the market check out this roundup of 2020 Planners!
If you print these out and use them I'd love to see – be sure to tag me on instagram @brepurposed!
CLICK BELOW TO PRINT OUT YOUR 2020 CALENDAR
Happy New Year everyone!