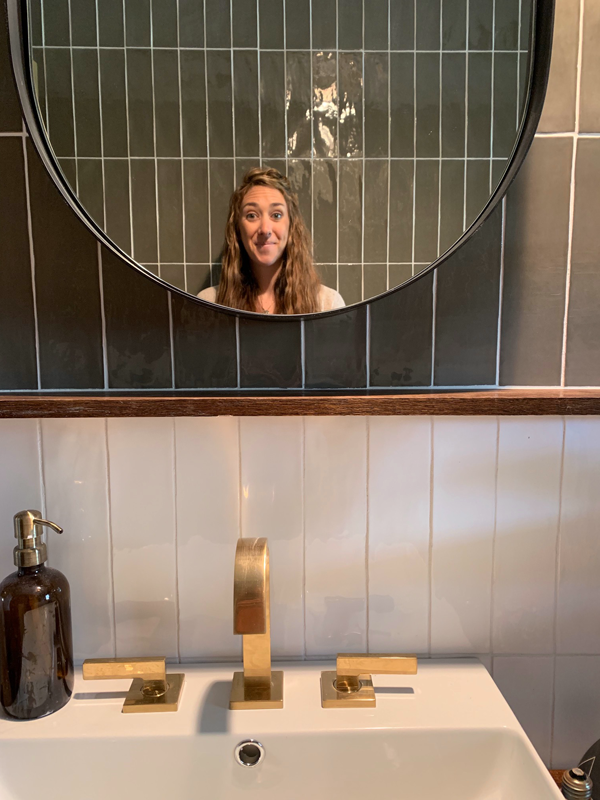 It's the finalll count downnnn. We're so close! We have one week left before the big reveal next week and things are looking good over here. I'm feeling pretty stress free right now so hopefully things stay that way.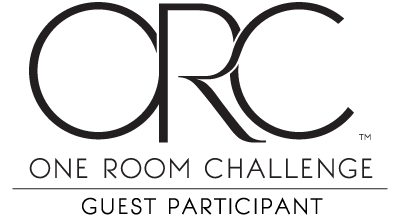 To catch up, you can check out all our progress up to this point.
Week 1 | Week 2 | Week 3 | Week 4
Alright so we've had a super productive week this past week! Our contractor came over and helped us hook up the sink and vanity situation. This is definitely something you can DIY on your own, but we decided to hire it out because plumbing isn't something we're super familiar with.
Once that was in, things were really starting to look good.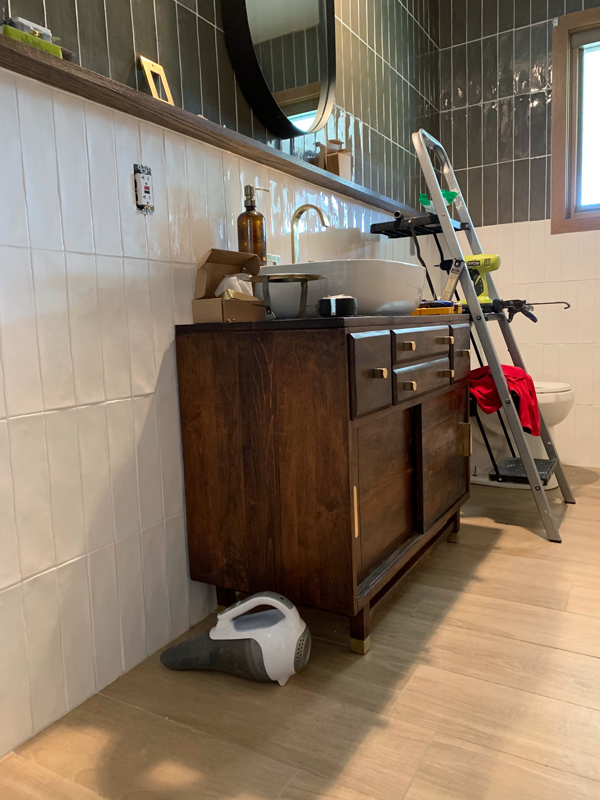 The next big thing that happened was our mirror got delivered! And when I say delivered, I mean hand delivered by Lindsay from Edgework Creative who drove 3 hours to drop it off! I mean, is that some amazing customer service or what?! And you guys, it's SO good.
They do incredible work and I'm so happy we were able to connect for this project. The mirror is HEAVY. So hanging it up was a little nerve wracking but we did it and it hasn't fallen down yet so we're all good there.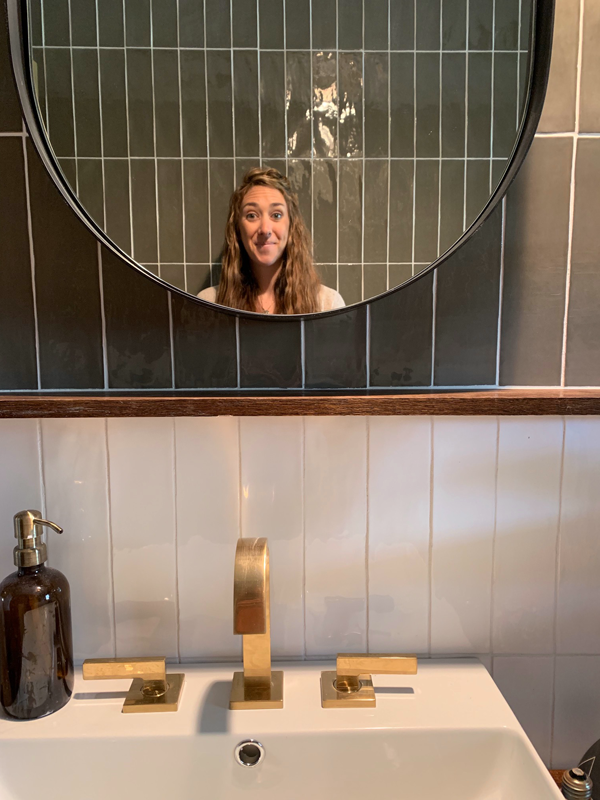 The last few things we need to do are hang up a towel hook and the toilet paper holder and get the lights up. The lights are a little tricky so we've been waiting to have our contractor come back to help us, which should be happening today!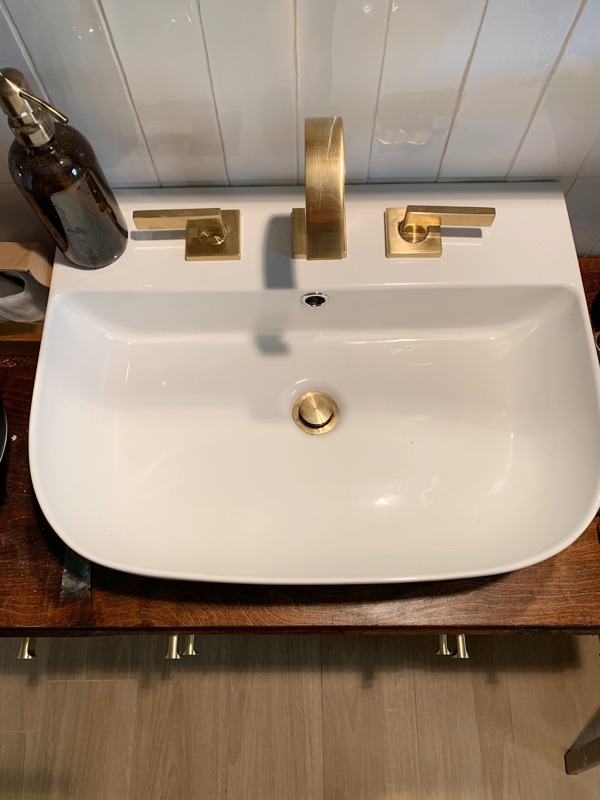 We previously had two canned lights and the holes in the ceiling were about 7″ wide. I couldn't find any lights I liked with a canopy large enough to cover those existing holes so I spray painted the old canned light frame black and we're going to glue the new light canopy on top of that. It will take some adjustments to make it work so that's why we're having our contractor do it.
And once that's all done then I can decorate! Not that there is too much to do, but I have a little rug on the way and I'm going to get some little plants and candles etc. I'm debating about whether or not I should put some artwork on the ledge above the toilet but can't make a decision on that yet.
I'm so happy with how this is all turning out and can't wait to show you guys the big reveal next week!