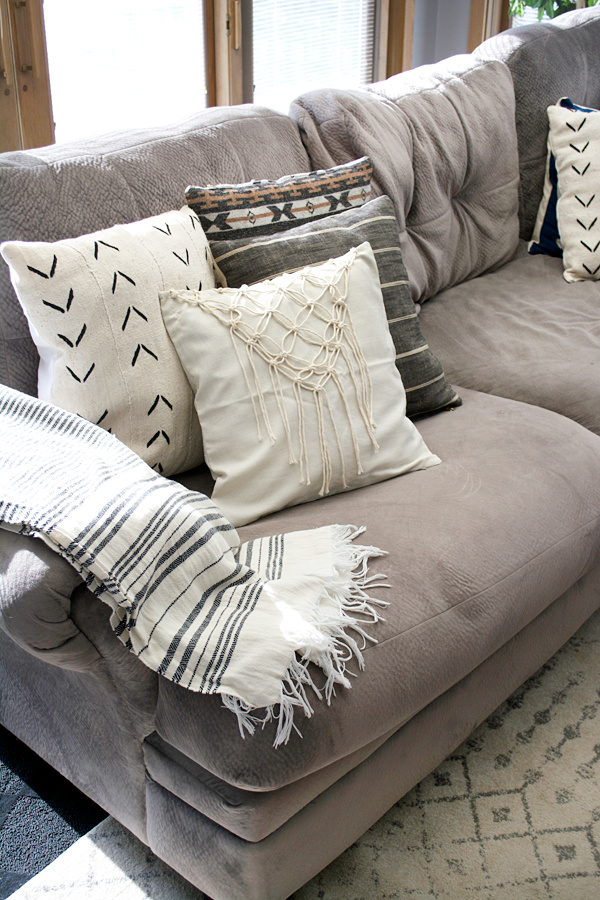 It's Monthly DIY Challenge day! I had this crazy idea for my project and really wasn't sure how I was going to execute it, but I kinda winged it and think it turned out pretty good. I recently created my first macrame wall hanging and got hooked. When we picked our theme for this month (white pillow cases) I instantly knew I wanted to create a DIY Macrame Pillow. And now I have a pretty new pillow 🙂
DIY MACRAME THROW PILLOW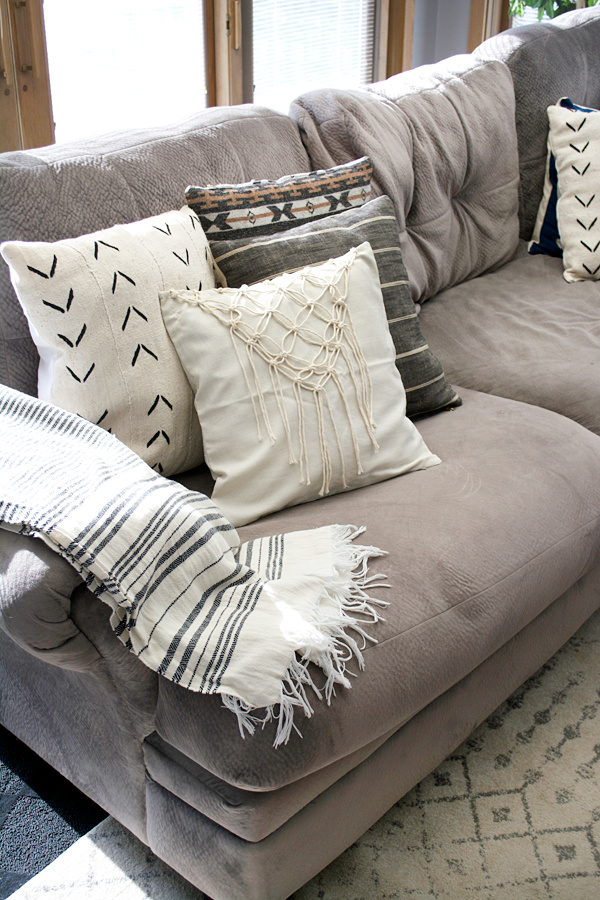 So I'll share what I used and did for the first part of this project, but I didn't really follow an exact pattern for the macrame and I kind of screwed it up. But I will give you the video I used as a reference!
SUPPLIES
*affiliate links included
:: pillow case cover (I bought the cream one so it would match the string)
:: string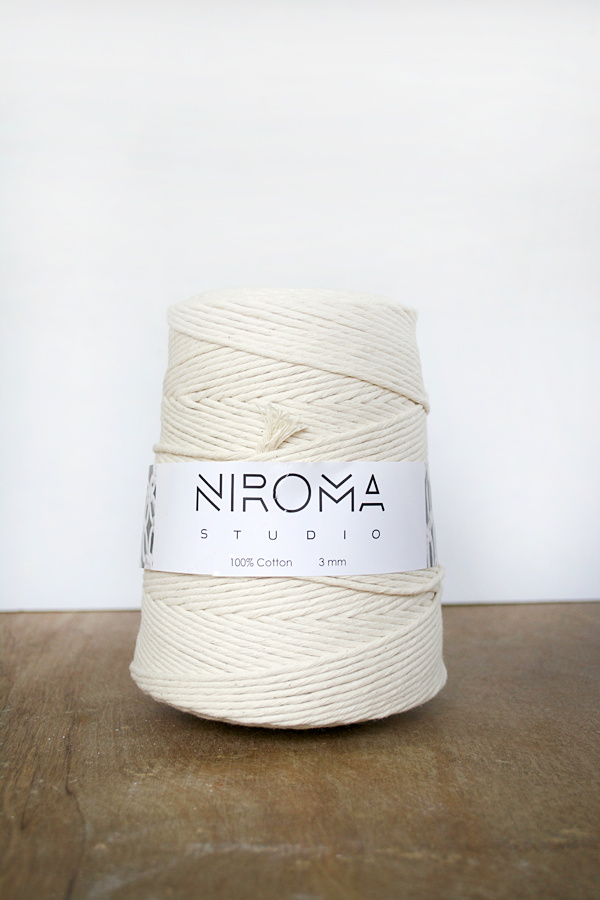 STEP 1
Cut 10 pieces of string approximately 3 ft. long and fold in half. Make sure you cut an even amount of strings. This is where I messed up. Well I originally cut 10 but then only poked holes in my pillow for 9 which messed everything up. You'll see why later.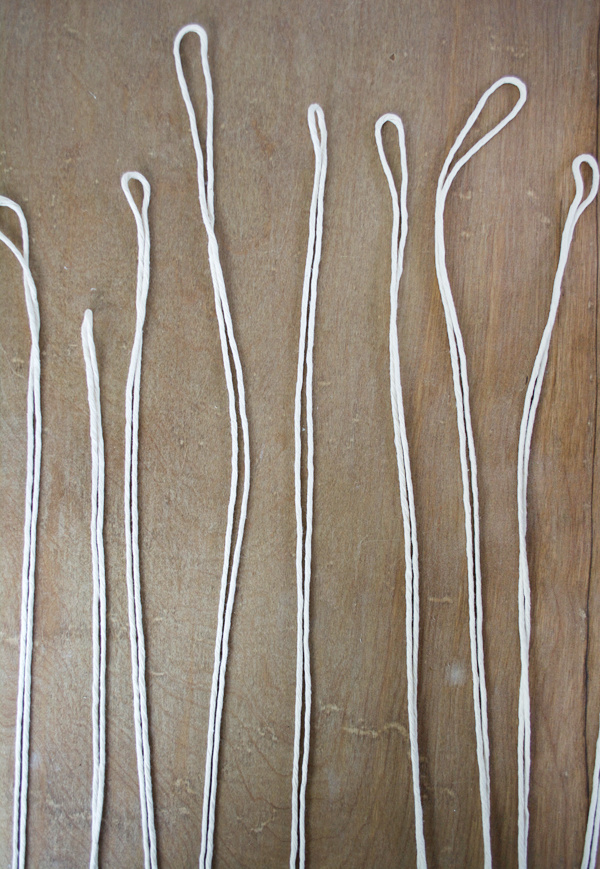 STEP 2
Lay out your strings on your pillow evenly and use a pencil to mark your spots.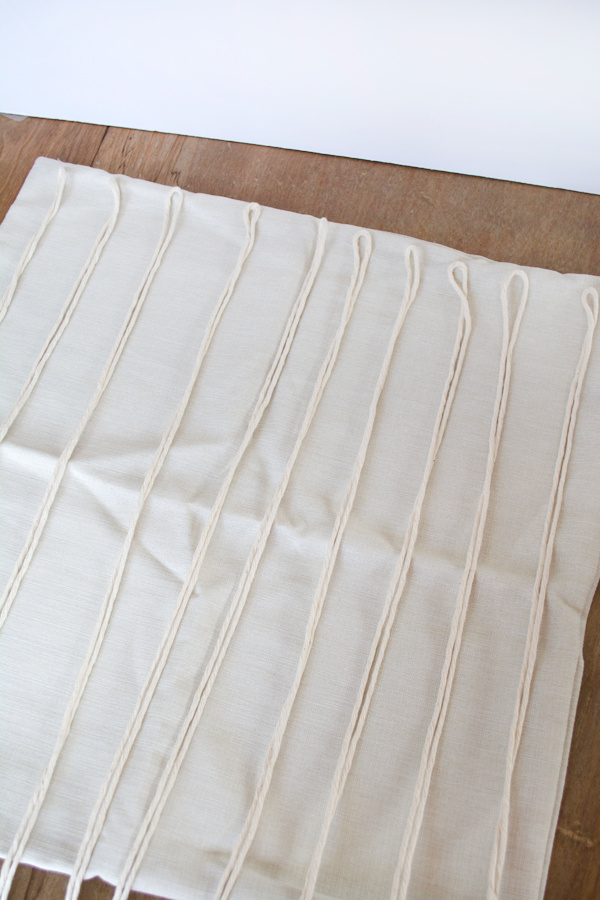 STEP 3
Use sharp scissors to poke holes through the pillow where each string will go.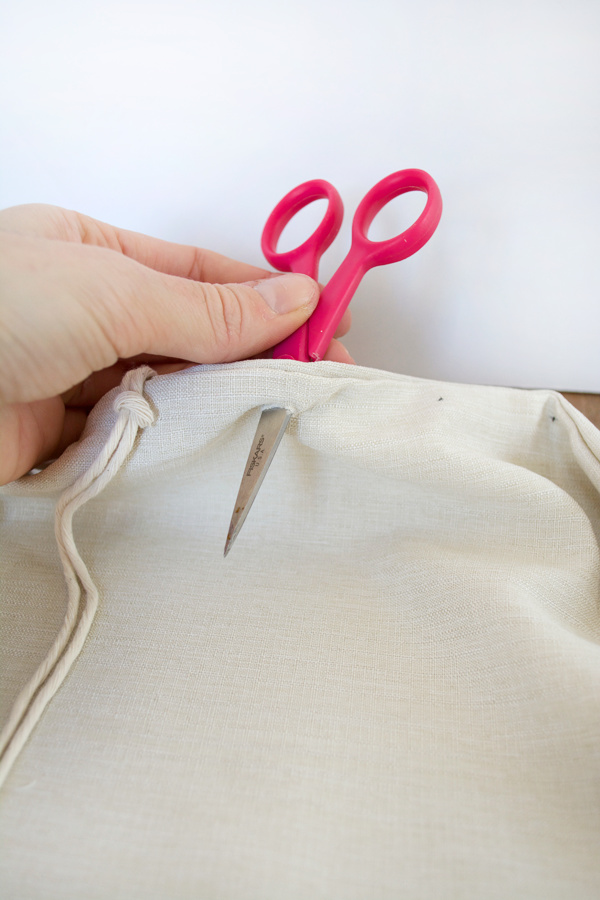 STEP 4
Ok this is the only macrame lesson I'll give you. The next step is creating a Larks Head Knot for each piece of string. Simply put the string through the hole from the back of the pillow and then bring the strings over from the back and through the loop. This is what they will look like: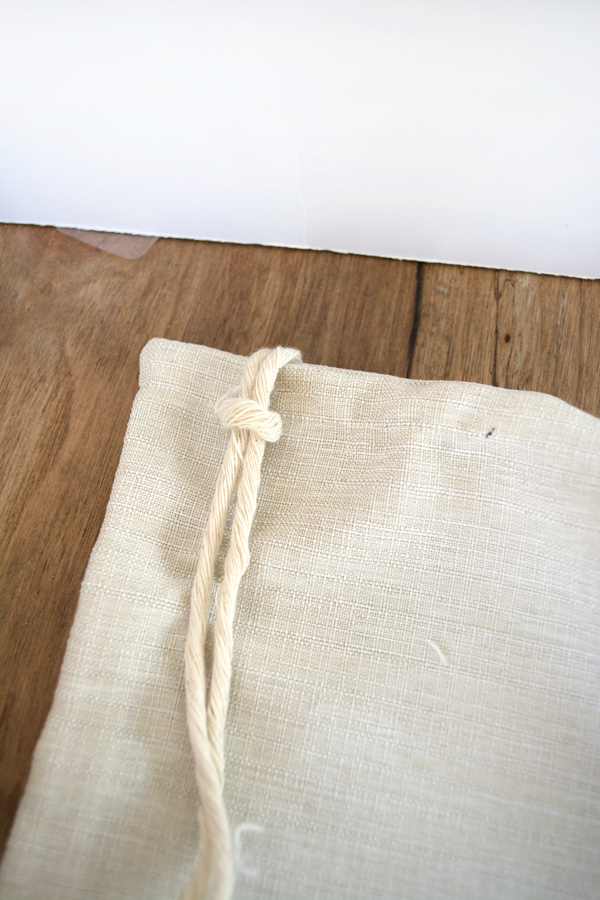 Now this is the video I followed to create my first wall hanging which I recreated some of and then improvised. I planned on doing something similar for the pillow but the fact that I messed up and only had 9 strings really threw me off. I figured out a way to work around it and make it work but I would never be able to tell you what I did so I'll just leave you with this video ha.
It's a super helpful video for macrame if you're just beginning and she does a great job of explaining everything along the way. There really isn't any wrong way to do macrame which is awesome. Just have fun with it and see what happens!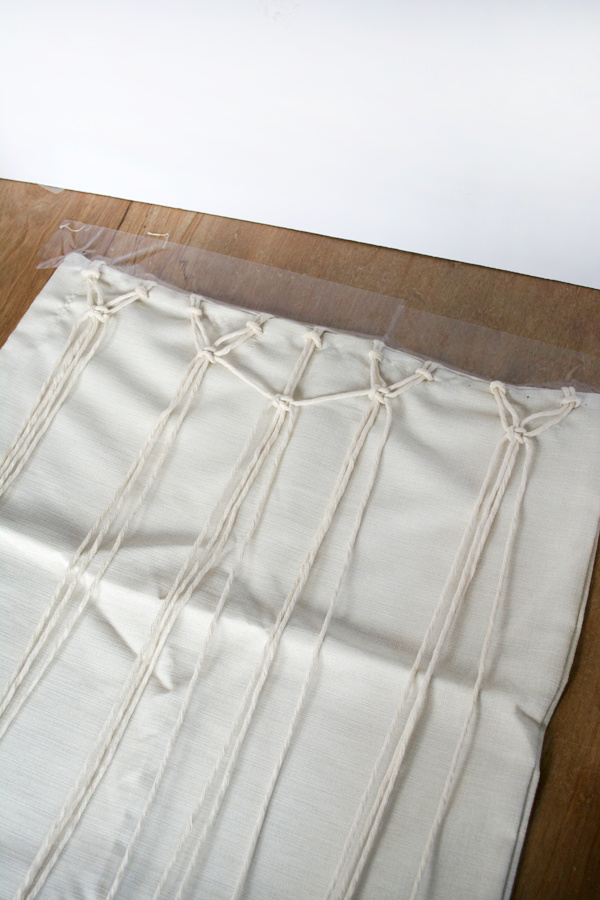 This is what mine ended up looking like and then I trimmed the edges into a waterfall pattern.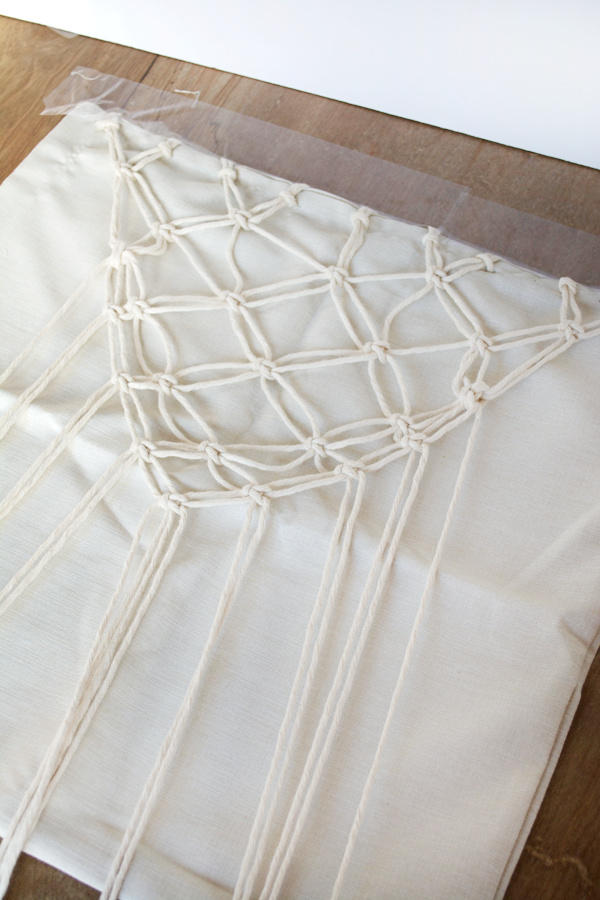 I thought about glueing some of the knots down to the pillow so they stay in place but I haven't done it yet. It's definitely more of a decorative pillow and not for actually resting your head on. Unless you want string marks on your face 😉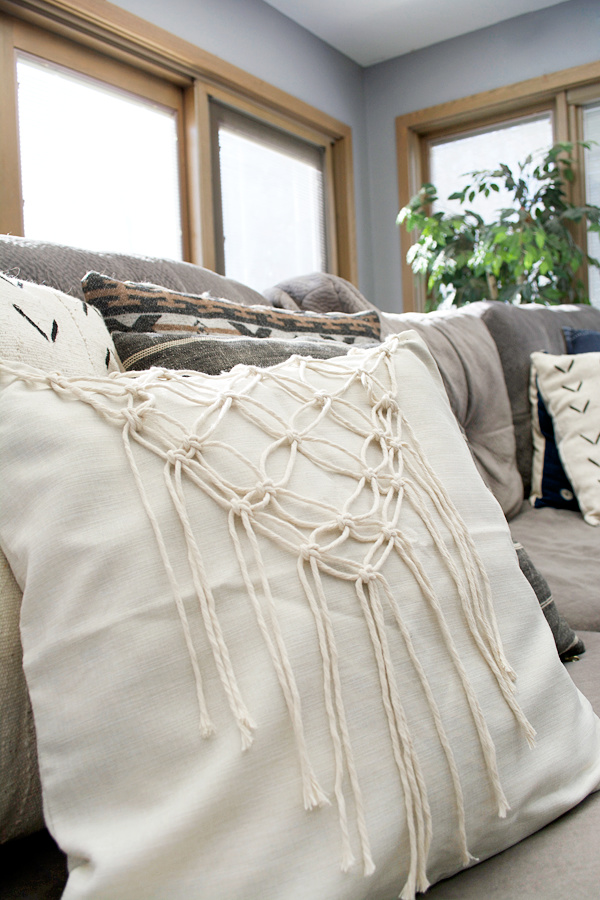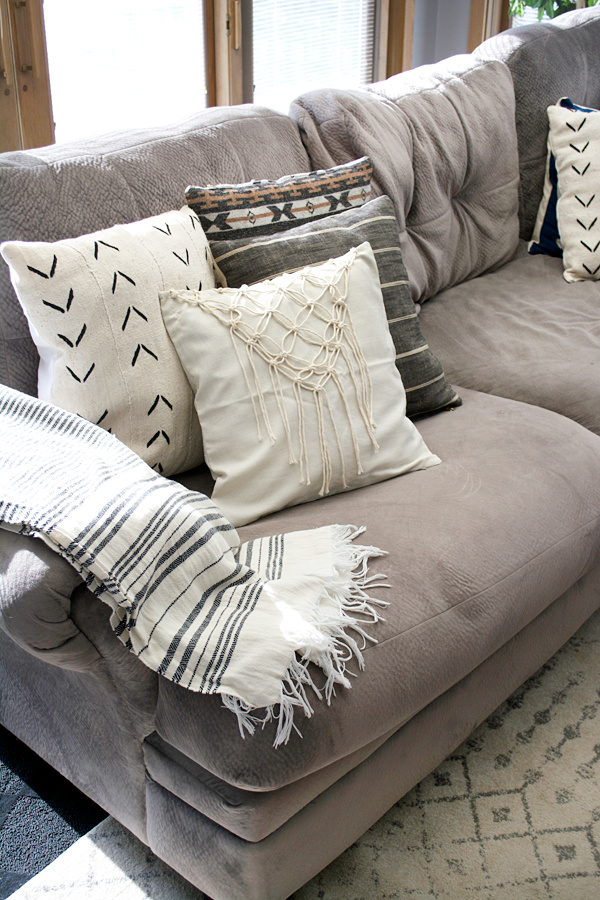 Now that I have all this new macrame string I'm itching to make more projects. It's seriously addicting…I'm warning you!
Don't forget to check out all the rest of the pillow case projects below!