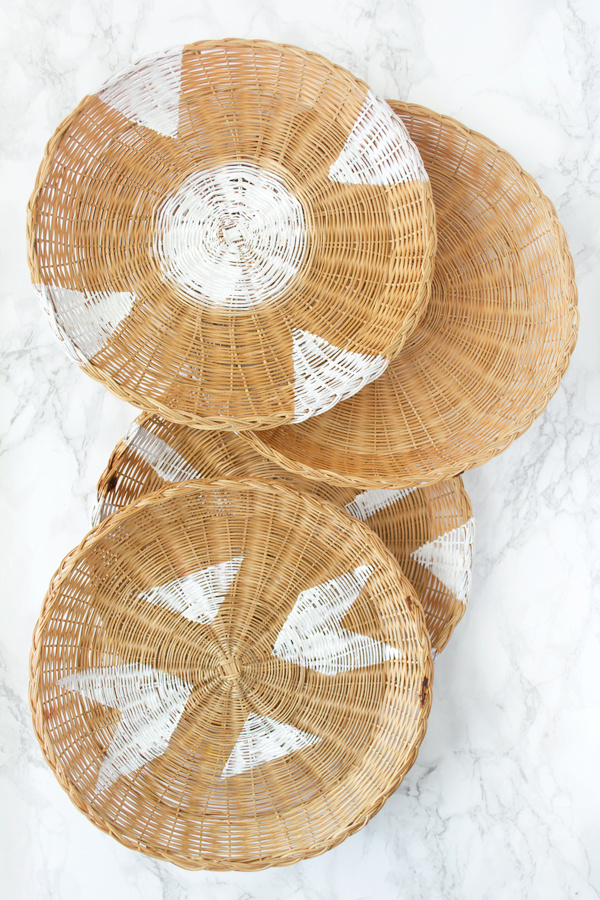 Anyone else remember using these paper plate holders back in the day? They're actually quite genius and made it easy to pile up your plate with yummy food without it getting soggy and folding over on you. You saw a little peak at these in my Modern Boho Sitting Nook but I wanted to share the quick tutorial on how they came to be with you today. I love how these DIY Painted Rattan Plate Holders turned out and I'm so happy that I have more left over to play with 🙂
DIY PAINTED RATTAN PLATE HOLDERS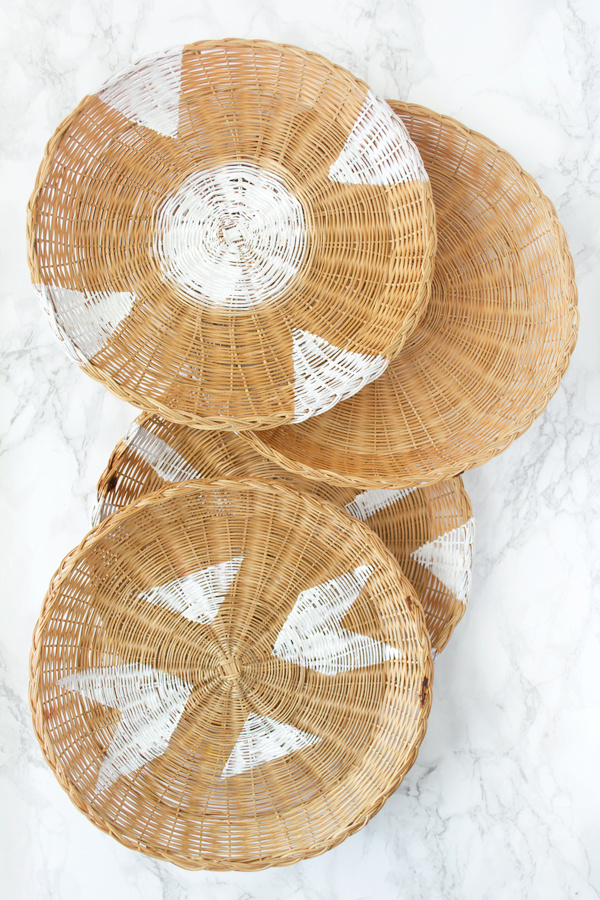 I lucked out at the thrift store and got a huge pile of like 20 of these for $1. Holla. I thought about just hanging them up on the wall as is (I may have done this in another part of our master 😉 but for my little nook I wanted to do something fun with them. My friend Haeley did something similar and I really loved the simplicity of it. I just had to think up some fun patterns to use!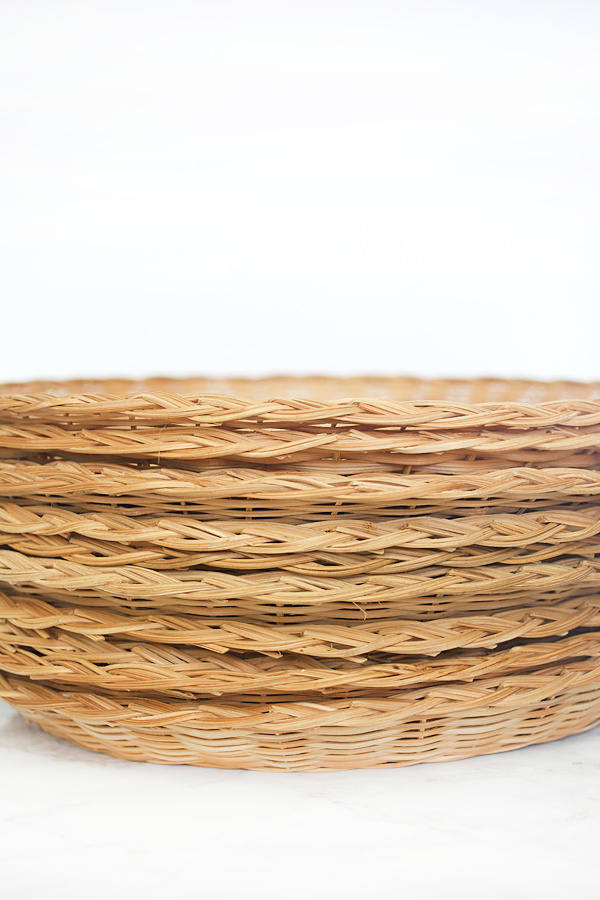 This is only a third of my stack 😉
Materials
:: Rattan Plate Holders
:: Craft Paint
:: Frog Tape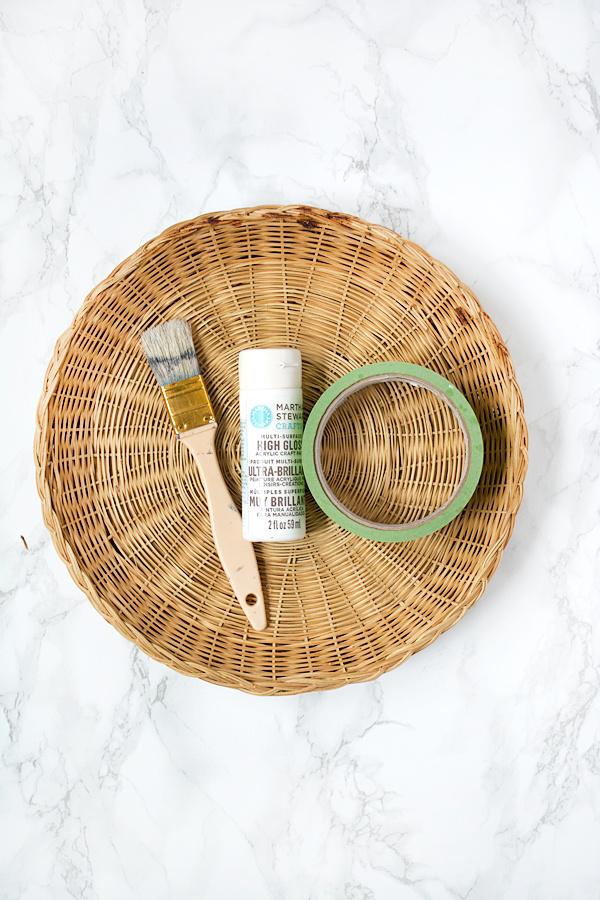 Once you have a pattern decided, tape it off with your frog tape.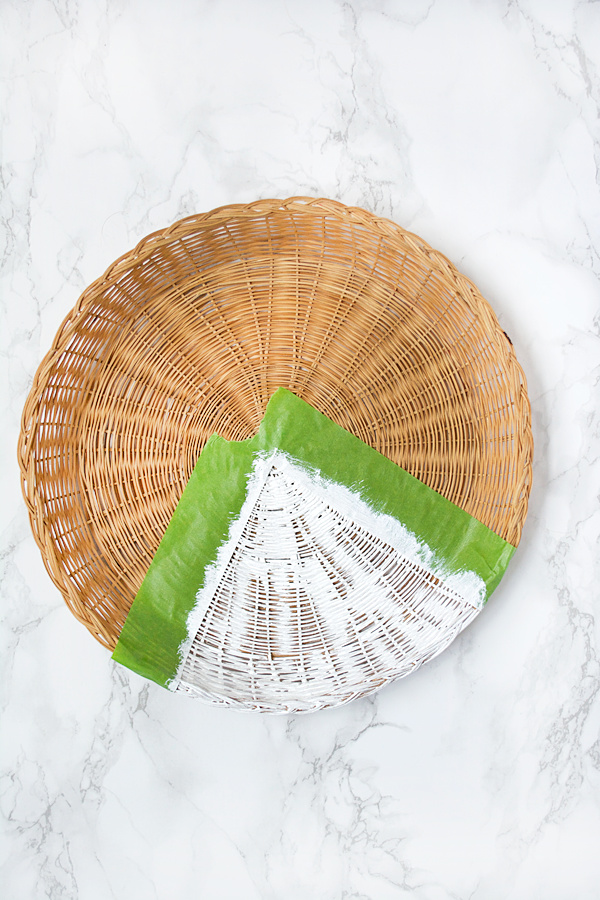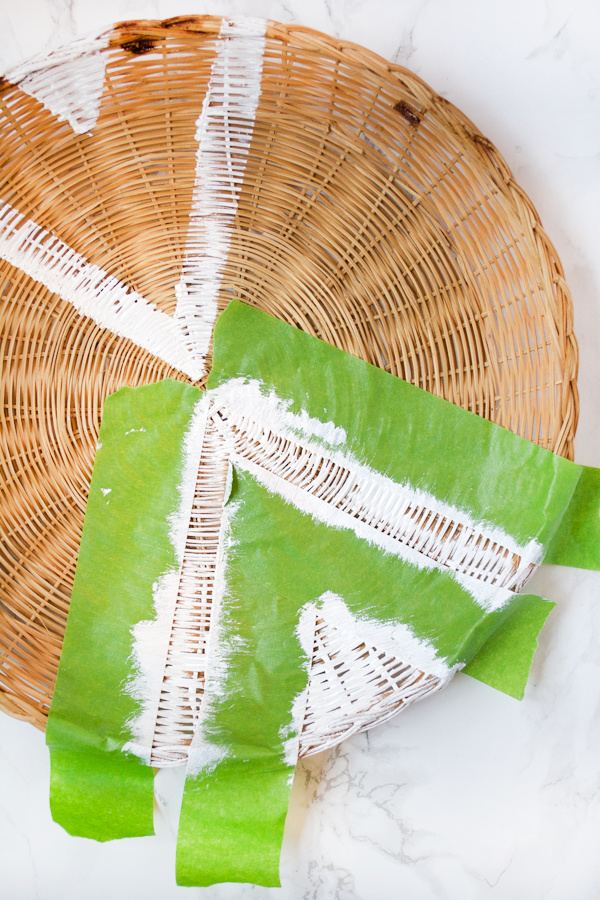 Tip: If you're making a symmetrical pattern, lift up your tape and use it again on the other side. Of course I realized I should have done that after I finished mine 😉
Grab a paint brush and paint between the tape, then remove it and let dry! Easy right?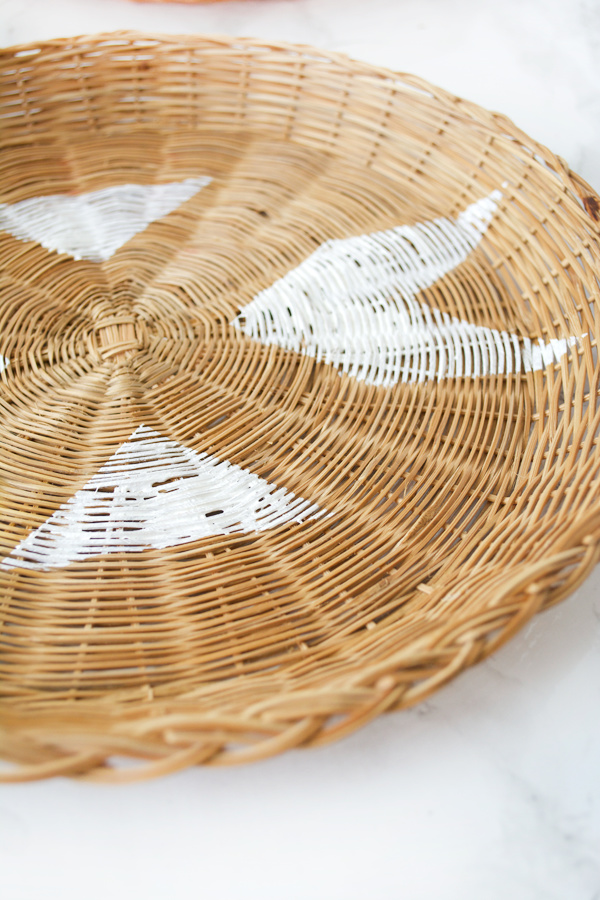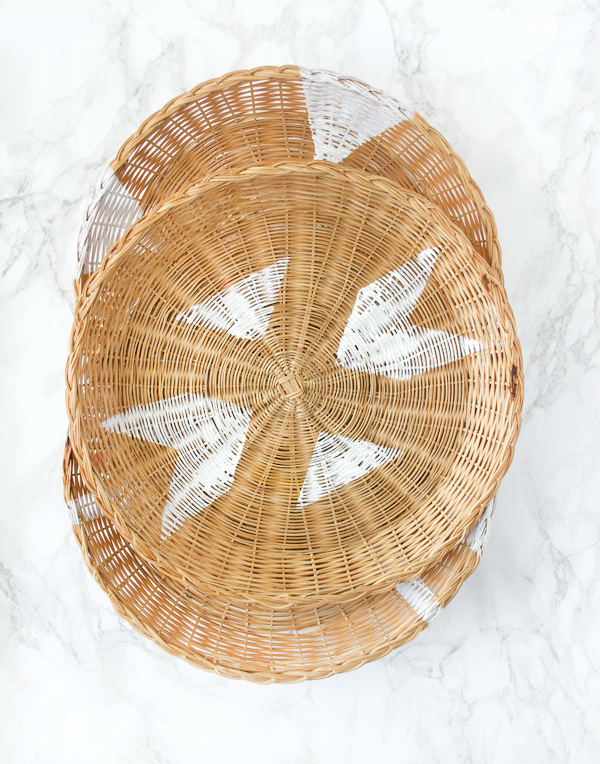 Here they are in my nook again!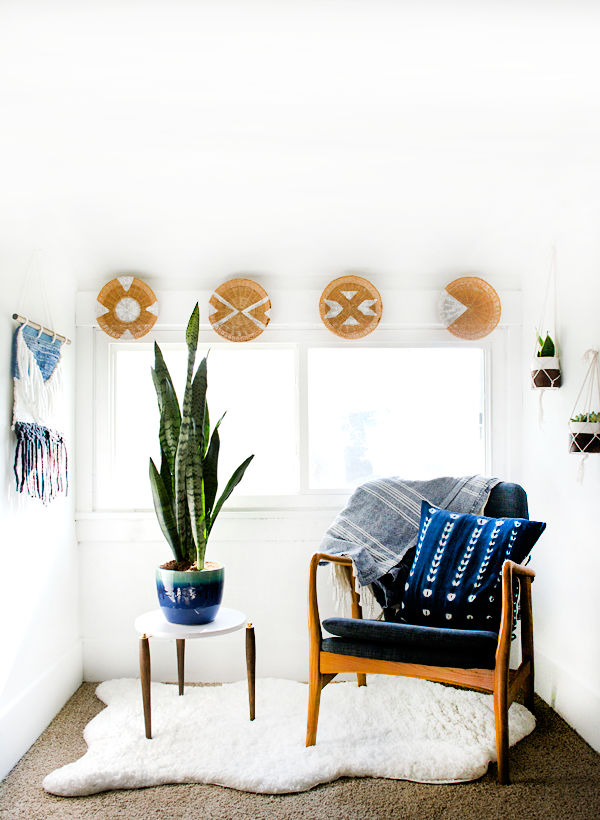 I love how they accent the window and add some more wood colored tones to this space. And I've got lots left over that will be making an appearance again soon!
*this post contains affiliate links. See my disclosure policy here.