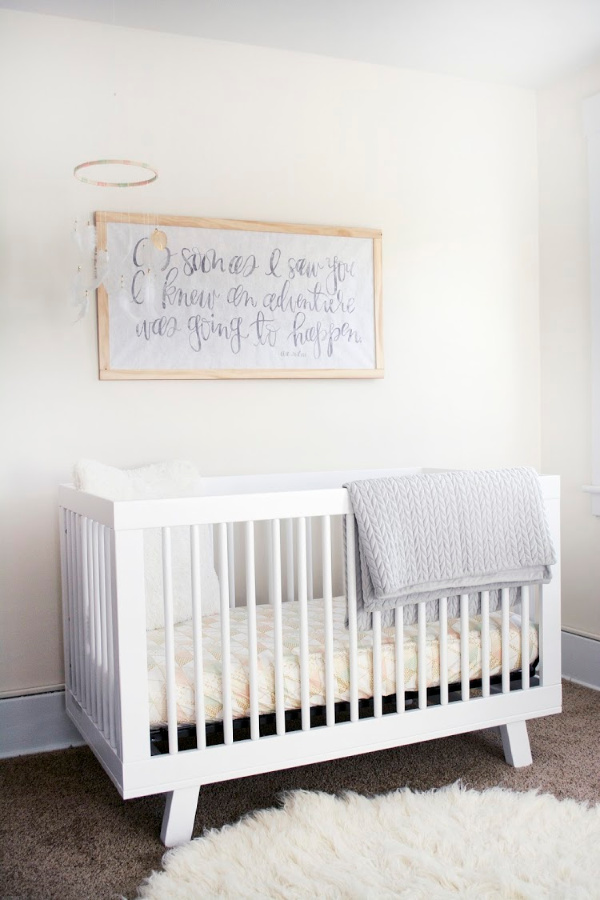 It's time for another little sneak peek into the nursery! The room is finished but I won't be sharing the full reveal probably until after Baby Berto is born. There are a few decor items that could potentially give away her name, so until then, these little DIYs are going to have to hold you over 😉
DIY NURSERY ART QUOTE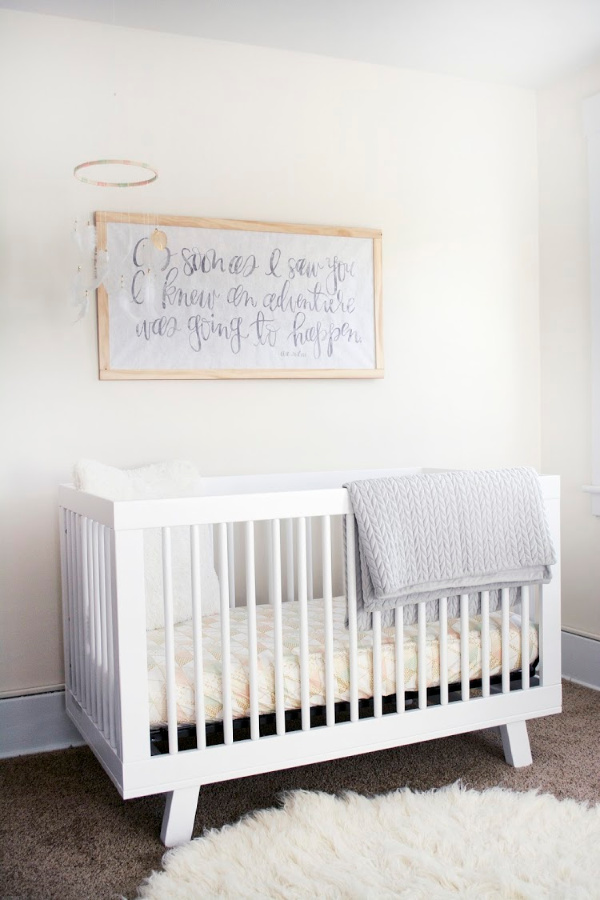 You might remember seeing this sign when I shared our changing table makeover, but I didn't say much about it. I knew from the start I wanted a large statement piece of art above the crib, but they can be so dang expensive. And to DIY one the way I wanted would have been a challenge for me as well, because my hand lettering is crap.
So that's when I called in the help of one of my bloggy buds, Lindsay, from Shrimp Salad Circus. She has the most beautiful handwriting and luckily she agreed to help me out. I really can't take much credit for this project at all, because she did most of the work. She wrote out this quote on a long sheet of paper, and then mailed it off to me.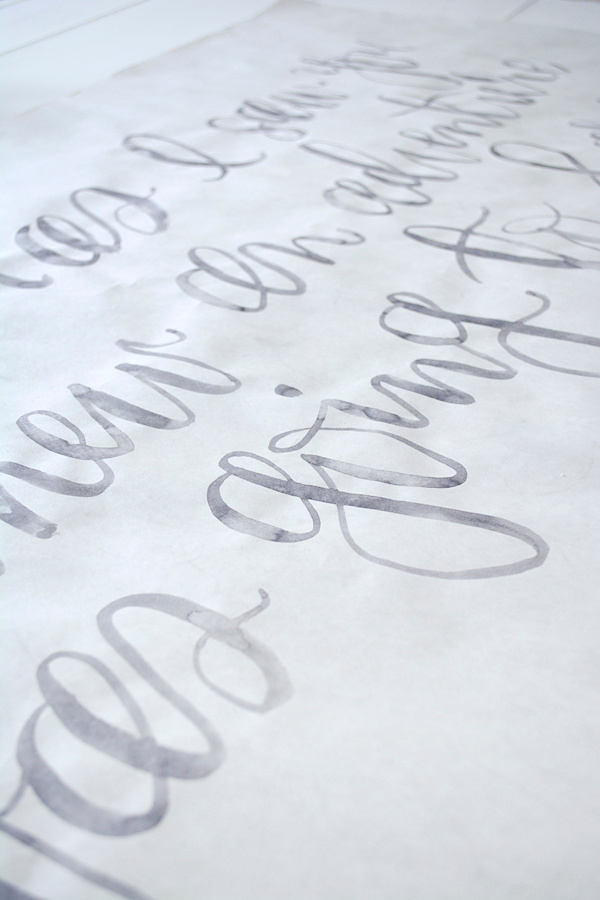 Girl's got talent.
To make the frame, I bought some wood trim from Home Depot and a piece of plywood to mount it on.
I only glued the corners of the art onto the plywood since the paper had a bit of a wrinkle to it and I didn't want to cause any bubbling. Then I just cut my trim to size and glued it down and clamped it overnight to set.
I added a little frame hook to the back for easy hanging and then this guy was finished.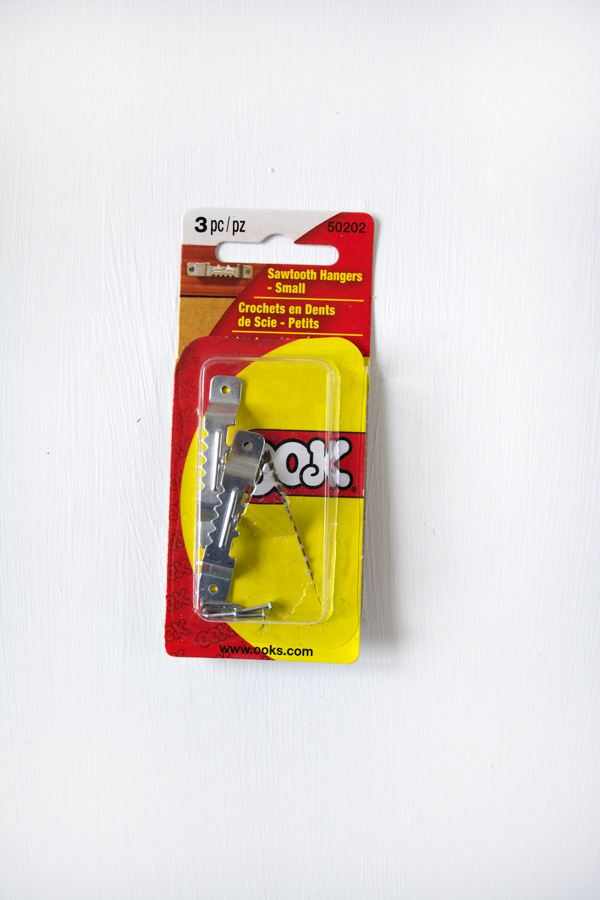 I couldn't be more in love with how it turned out. It's the perfect statement piece for the nursery.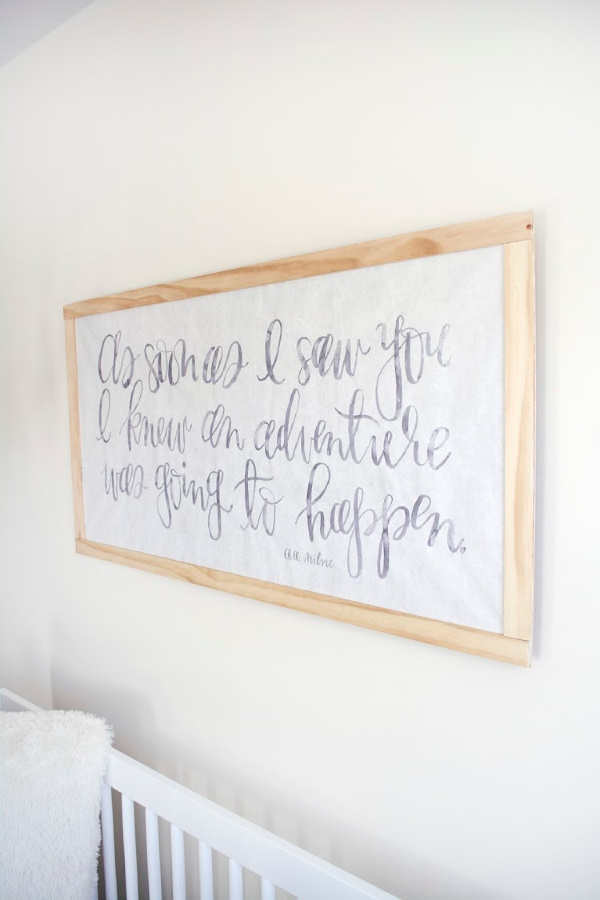 Big shout out to Lindsay for helping me with this! 19 days and counting until Baby Berto's due date 🙂