You guys are in for a treat. TWO furniture makeovers in one week. Not quite sure how I pulled that off. You can check out the cute little mint table I completed for the nursery here if you missed it!
You know the drill for TFMD. One theme, tons of fab furniture flippers. This month was Black. I don't think I've ever painted a piece of furniture black to be honest. I'm just not that into the solid black look. I prefer it as more of an accent color. Which is exactly how I used it on this piece. I promise, there is black.
ANTIBES GREEN SIDE TABLE
I didn't have a piece for this month's theme until a couple weeks ago. The only thing I knew was that I was going to use some gorgeous removable wallpaper that Audrey from This Little Street sent me. She recently launched this amazing collection of patterns in collaboration with Spoonflower and asked some fellow bloggers to help spread the word about it.
I chose the Grid pattern and knew the peel and stick feature of the wallpaper would be perfect to line some furniture drawers. So that would be my black 🙂
Now for the piece of furniture. My parents were visiting a couple weeks ago and my mom found this cute little table in my favorite antique shop. I told her I'd paint it for her as long as I could use the wallpaper on the inside. Done and done.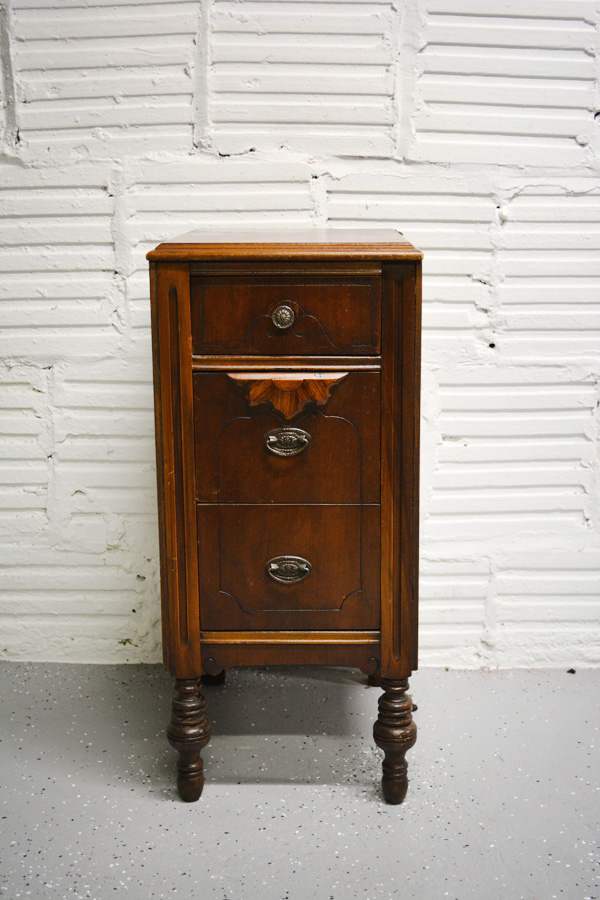 This little devil is deceivingly heavy. Great bones and perfect working drawers, make my job that much easier. She wasn't sure which color to go with but I wanted to try something new, so I swayed her towards Antibes by Annie Sloan. I knew the bright green would look awesome with the black and white paper.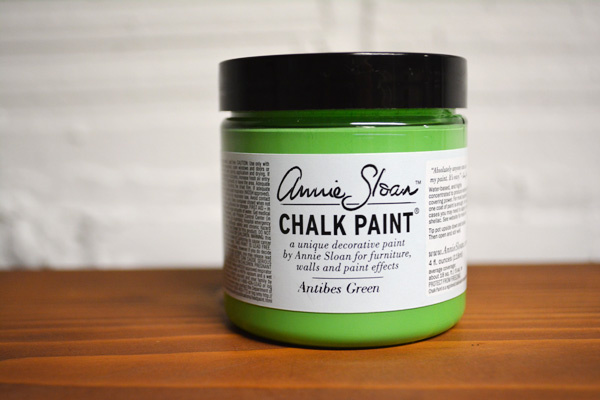 Two coats was all this guy needed, then I gave it a light distressing and sealed it with dark wax to tone it down a notch.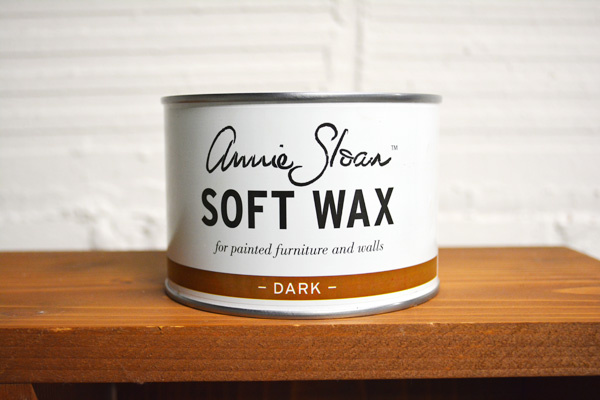 I thought about keeping the original hardware and spray painting it black, but then I found these knobs I had bought a while back. I may have done a little happy dance when I put them on. How perfect do they look??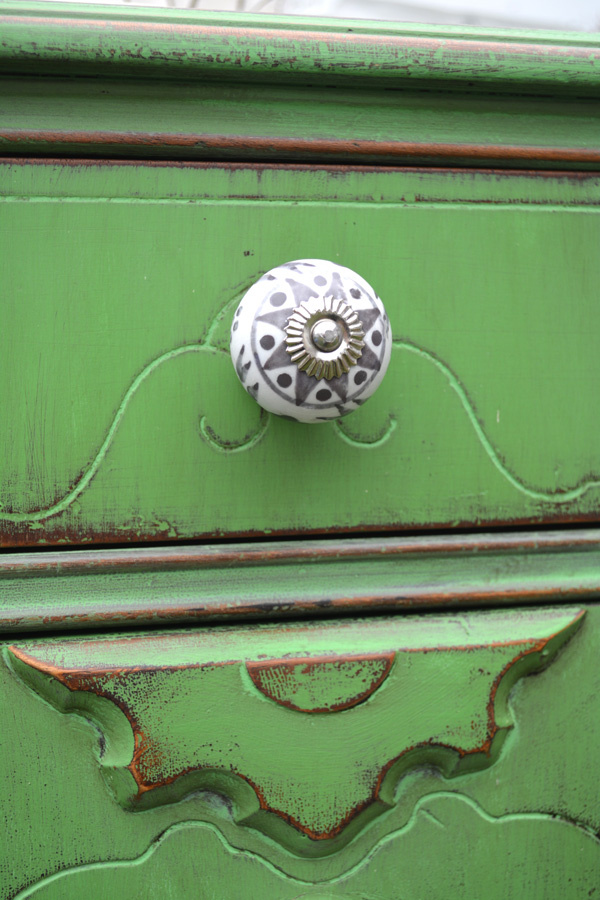 Finishing touch was adding the paper to the drawers.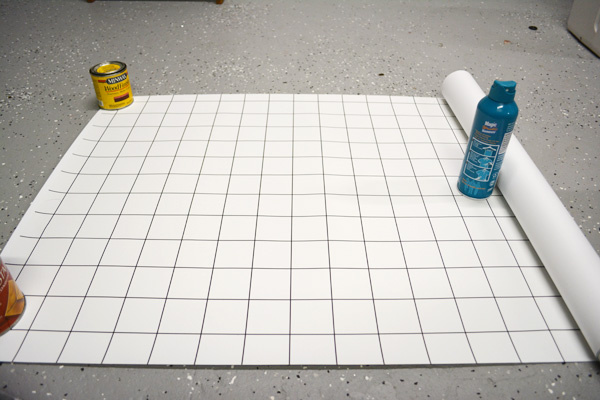 Cutting each piece to the right size is so much easier when you have straight lines to follow 🙂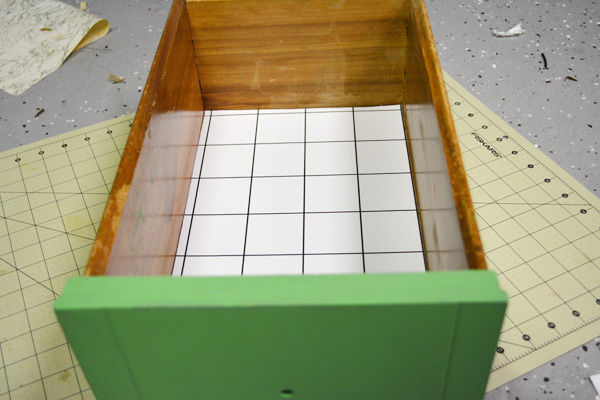 And I LOVE the peel and stick! One less step of using spray adhesive like I usually do! Even better, it's removable, if my mom ever wants to change it out.
I know the paper is pretty modern and geometric, while the table itself is more rustic and shabby chic, but that's what I like about it. I love the contrast of the two and think they actually pair pretty well together. What do you think?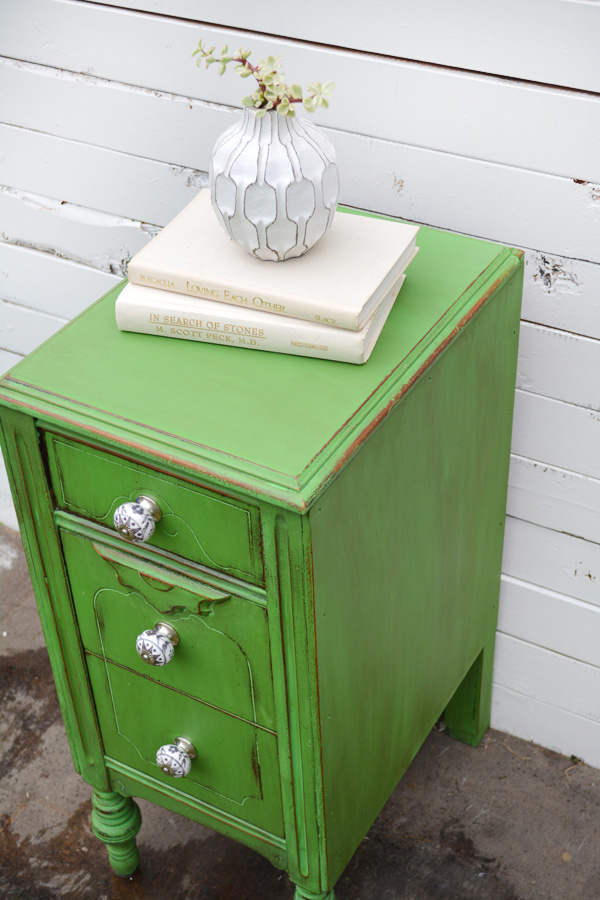 There are so many different techniques for painting furniture. If you want to see some more tips check out this No Fuss Guide to Painting Furniture.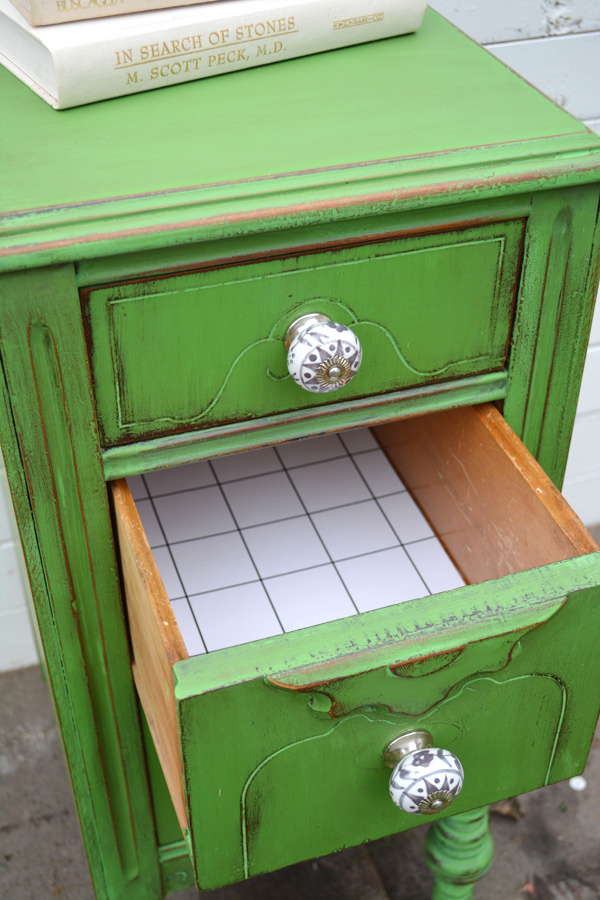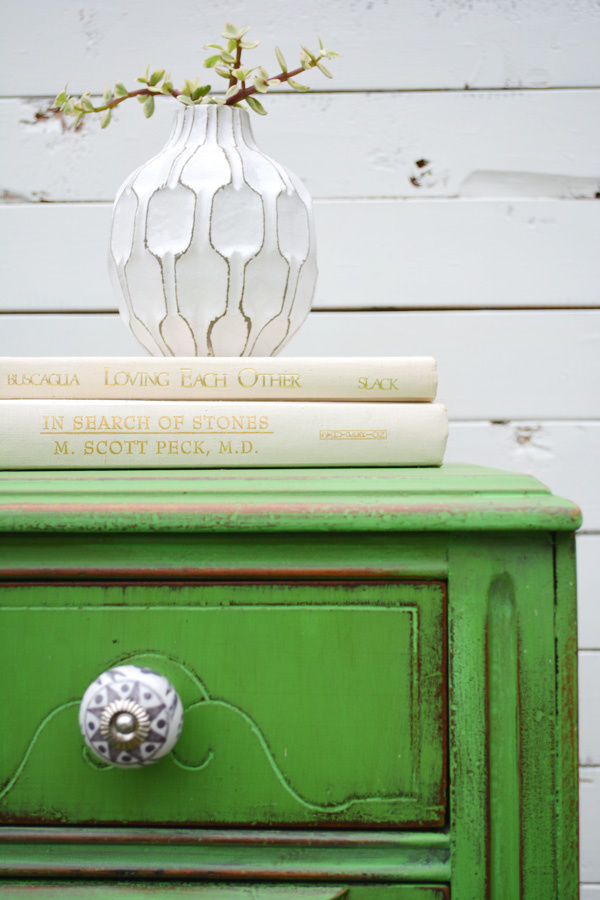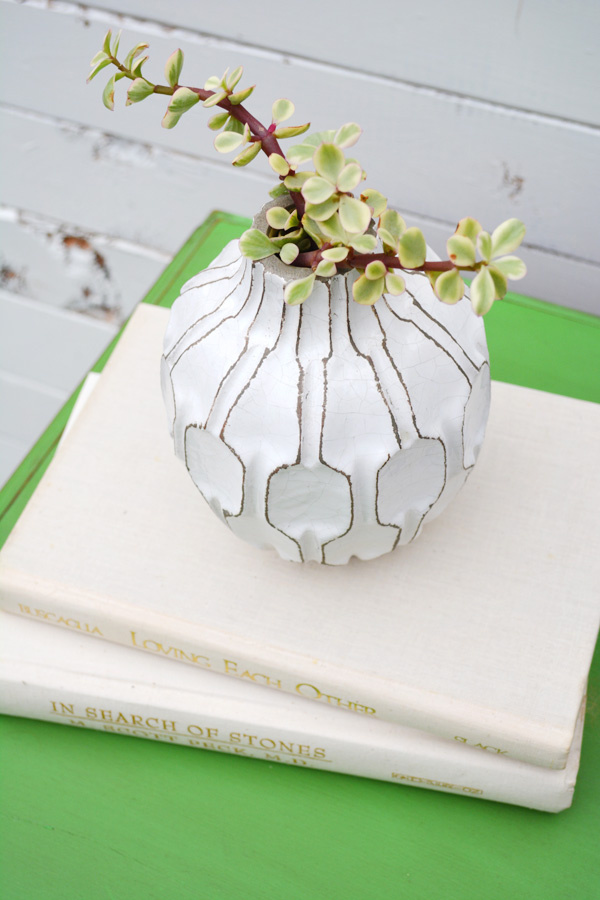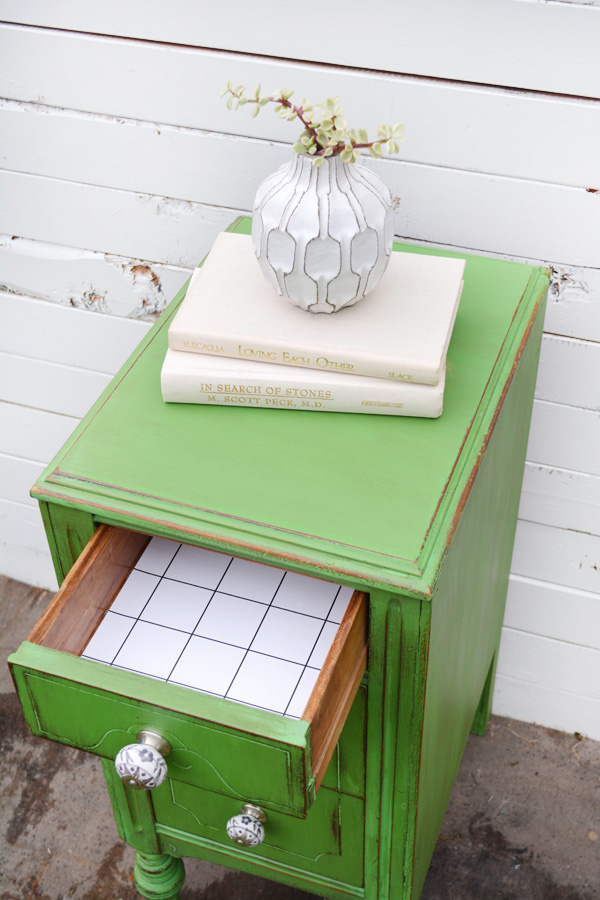 Sine I won't be giving this to my mom until I go home next weekend, this is the first time she's seeing it. Hope she likes it! And I hope my use of black is acceptable for this month's theme 😉
Don't forget to check out all the other fabulous makeovers below!