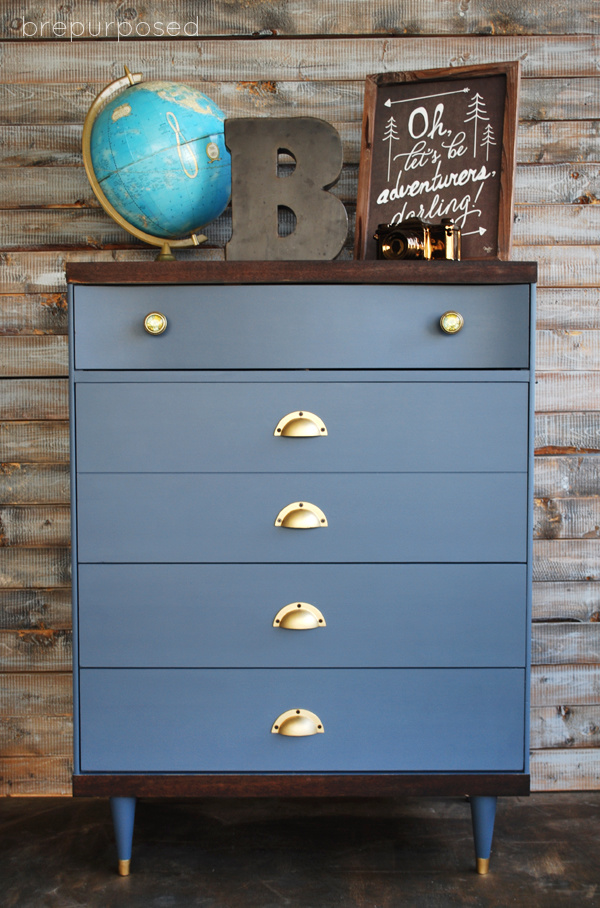 Thank you to Country Chic Paint for supplying the product for this project. All opinions and thoughts are 100% my own.
Remember when I picked this guy up a couple months ago? It's finally done! He's been chillin' on the porch for a while now and it was time to give him some love. I haven't done a dresser in a bit and it felt good to work on this one.
MID CENTURY TALLBOY PAINTED IN COUNTRY
CHIC'S HURRICANE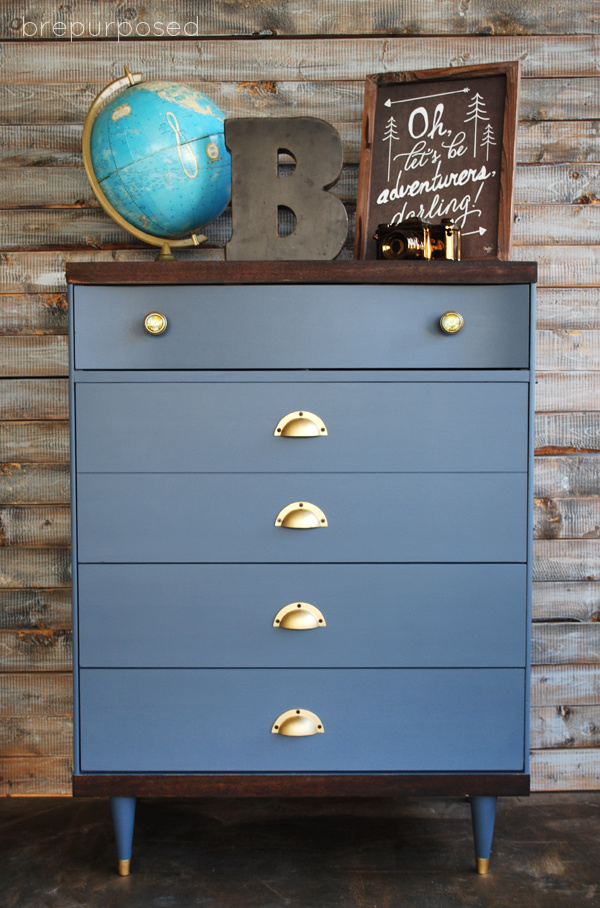 I picked it up at a garage sale when I went thrifting with my mom back home and we initially stopped because we saw an interesting table in their lawn.
They also had a big tent of items that they hadn't brought out yet, so naturally I went snooping to see what I could find. My heart skipped a beat as soon as I walked in and saw this guy buried in the back behind various odds and ends. Jack.Pot.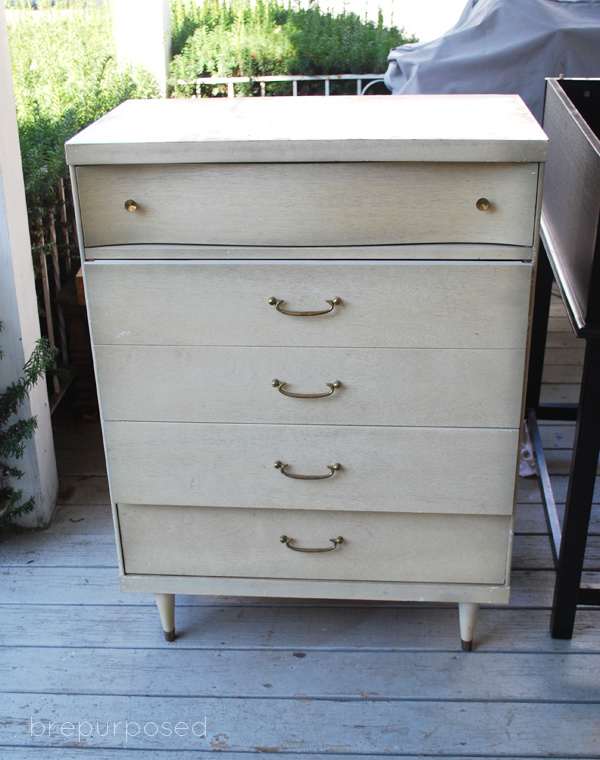 I knew I wanted to go manly with it and originally planned on Navy. But then I got my goodies from Country Chic and couldn't resist trying out their Hurricane color.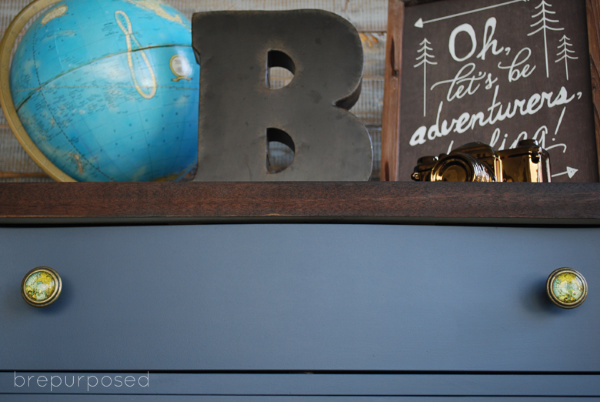 This dresser is super sturdy and in great condition and has the Bassett Furniture Industries stamp inside. I've never picked up a piece that was marked with this, but they've been around since the early 1900s and make some beautiful furniture!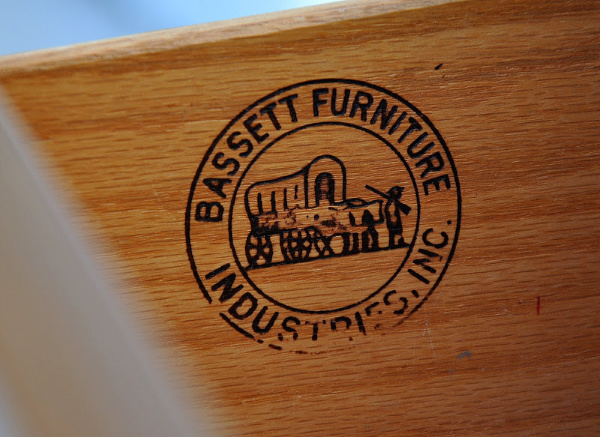 The top is perfectly rectangular which I knew would be super easy to tape off and either stain or paint a different color. I wasn't sure how the veneer would come off, but I really wanted to stain it; so, orbital sander in hand, I dived in. Luckily it came off great!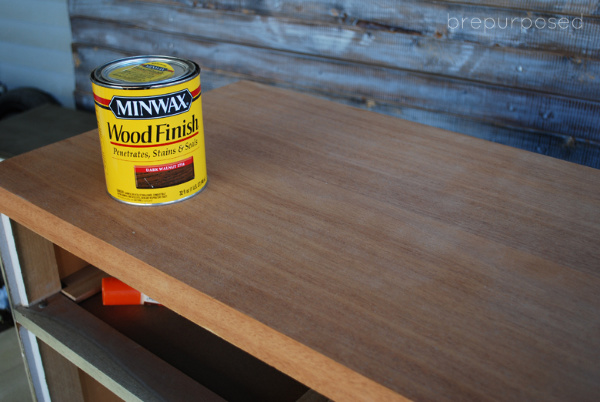 There's just something therapeutic about sanding a piece and watching all the beautiful wood appear before your eyes 🙂 I used my fav stain (Dark Walnut) and sealed it up with some flat topcoat for the top as well as for the skinny panel across the bottom. Then painted the rest Hurricane.
I spray painted the bottom tips of the legs and the drawer pulls I bought all gold, but couldn't resist some fun map knobs for the top drawer 🙂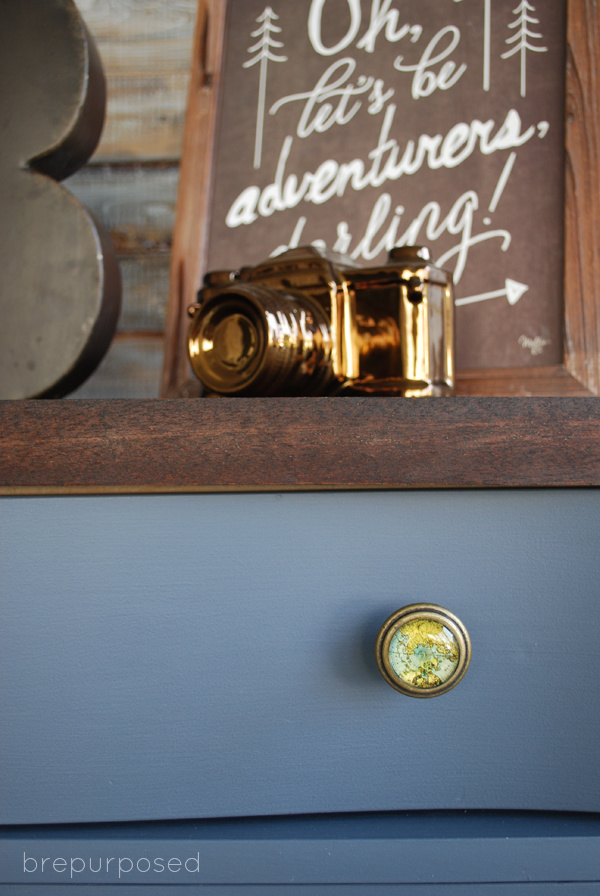 This is the perfect Gray color if you're looking for something with a hint of blue. And I just love the way it contrasts with the dark stain. And those skinny little legs make my heart smile 🙂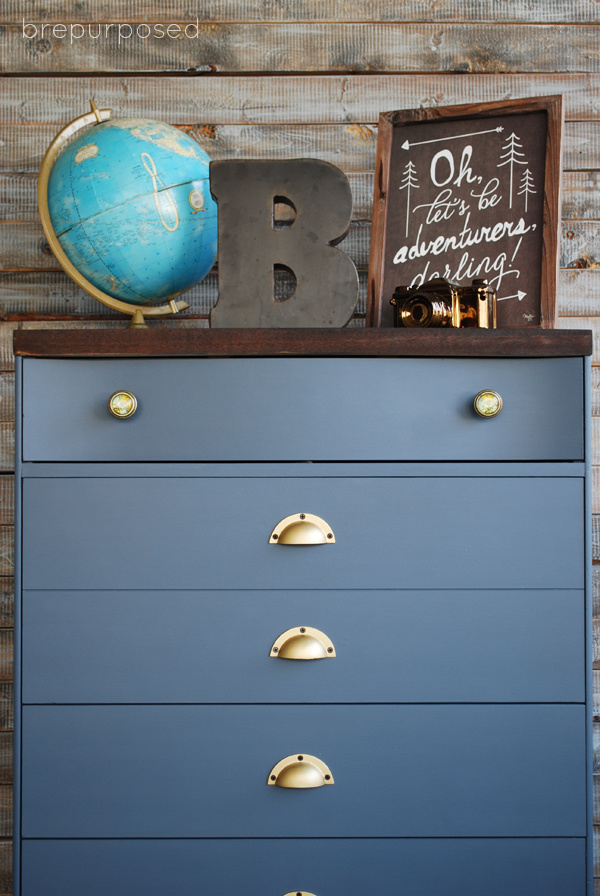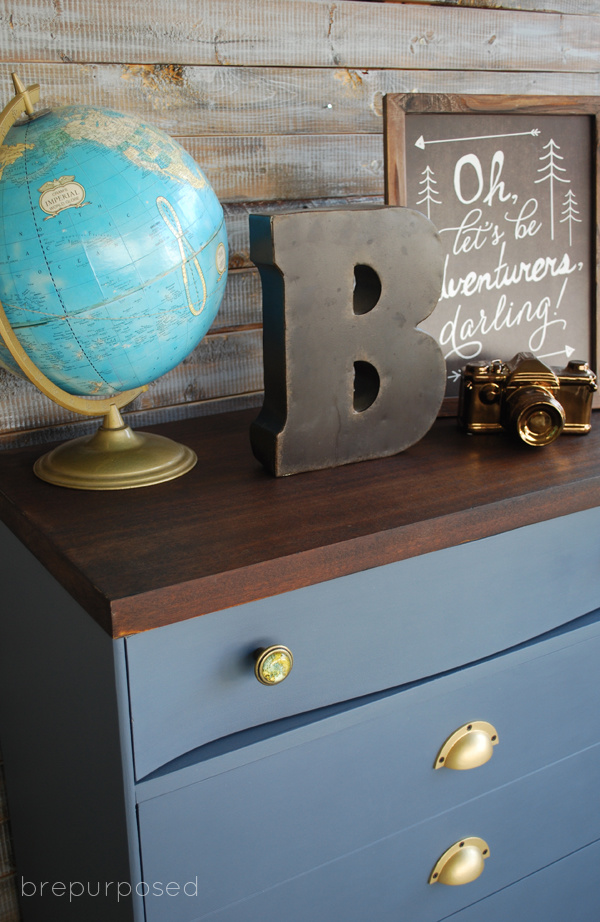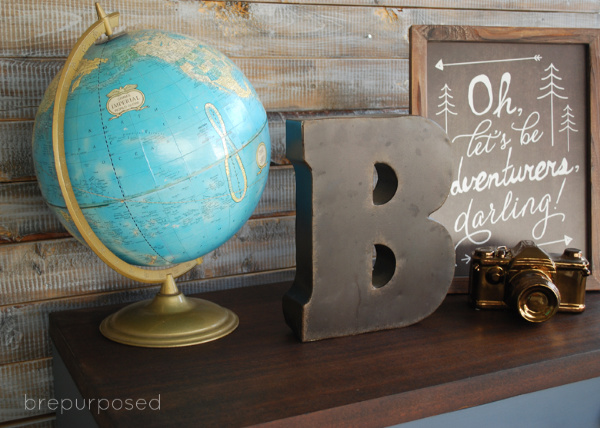 Do you have a favorite gray color that you like to use? I know I'll be using this one again!
Have a fabulous day my friends!