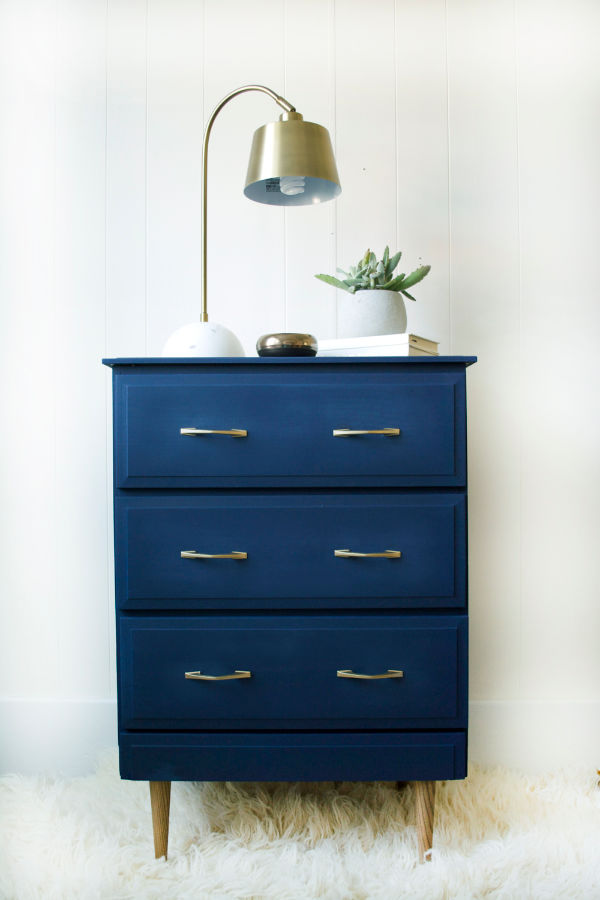 Guys. This might be my favorite furniture makeover yet. And it almost never happened because I almost didn't see the potential in a terribly awful curbside piece of junk. But luckily the hubs was there to set me straight and remind me that it's free so why the heck wouldn't I take it. I picked it up just after we moved into our new place last August. (yes this makeover has been a long time coming. Don't judge, I was busy growing a human).
It sat in our basement for a super long time until I was finally ready to give it some love. Which ironically was when I was about 8 months pregnant. The plan was to use it as my nightstand and eventually find something similar for the hubby to use on his side of the bed. Unfortunately, we recently got a new platform bed and it's a lot lower to the ground than I thought it was going to be and this guy just doesn't work. I don't think I can part with it though, so I'll just have to find another spot for it.
MODERN NAVY NIGHTSTAND MAKEOVER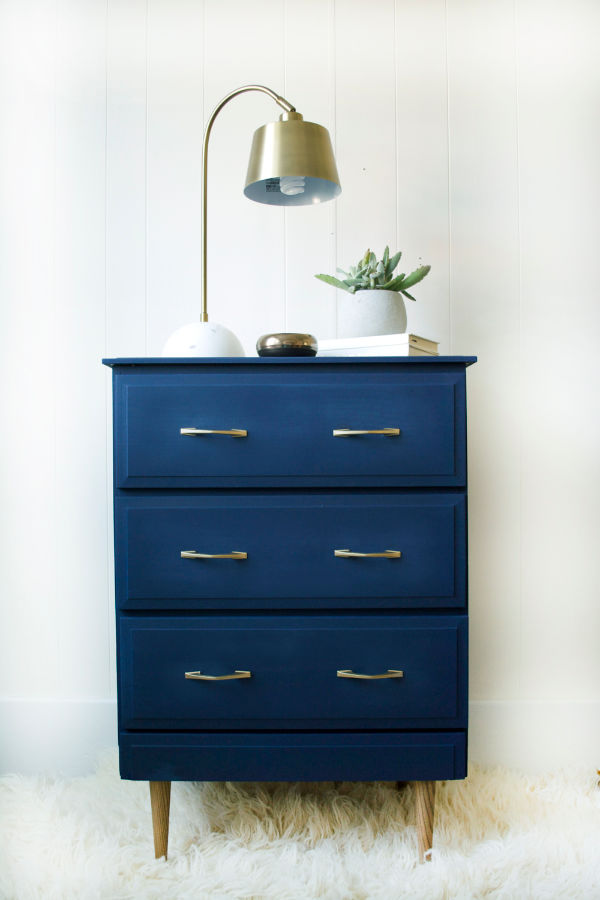 The before was awful, and somehow I cannot find the picture I snapped of it before, I'm so sorry!
I guess it really isn't that bad, but at the time when we had just moved and I realized how much crap we had, I was trying to be reasonable and not add anything else to our stash. And seriously, what is with people putting stickers on their furniture?!
I had a plan for this guy pretty much right from the start. Navy paint, new legs and new hardware. I'm picky about my navy paints. I've had a hard time finding one I liked that didn't look grey or wasn't too blue. This shade from Country Chic was perfection.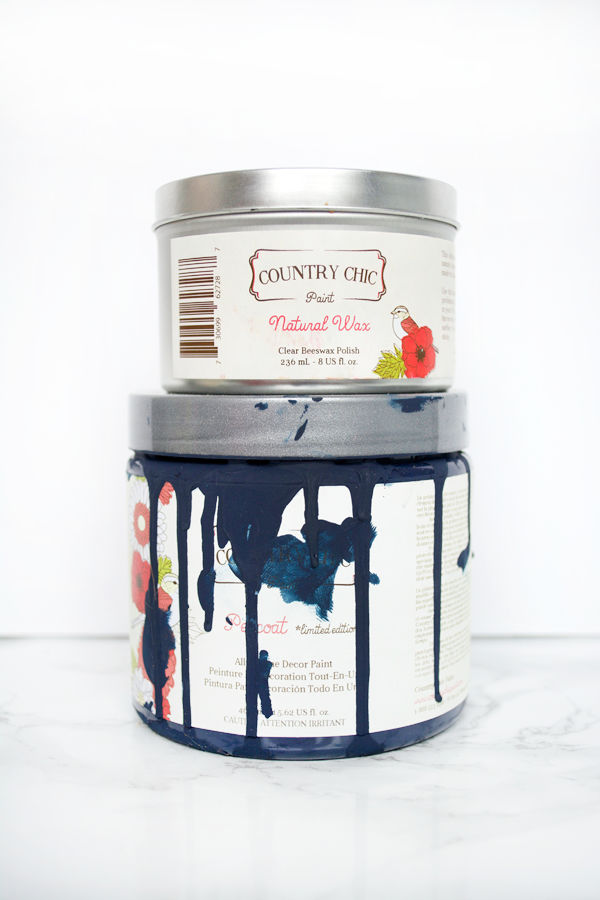 It's from their new line of All-in-One Decor paint which says doesn't require a top coat, but since I had plans to use this as a nightstand that I knew would get a lot of traffic, I ended up sealing it with some of their natural wax just to be safe.
The hardware I ordered online from Etsy and I'm seriously bummed they don't have more because I'd love to use them again. I gave them a quick coat of gold spray paint to freshen them up.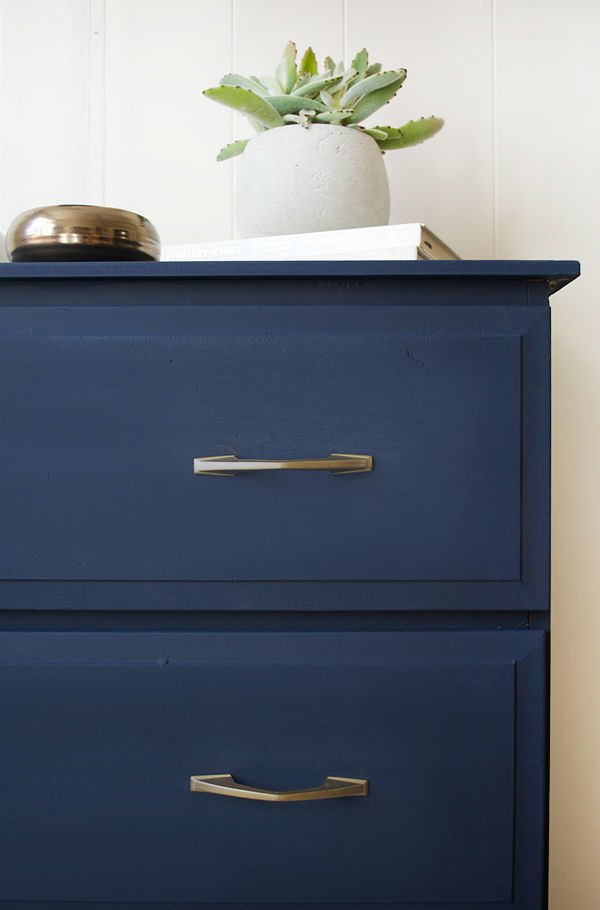 The legs I also bought online from Home Depot here and gave them a couple coats of stain and sealed them up with some poly.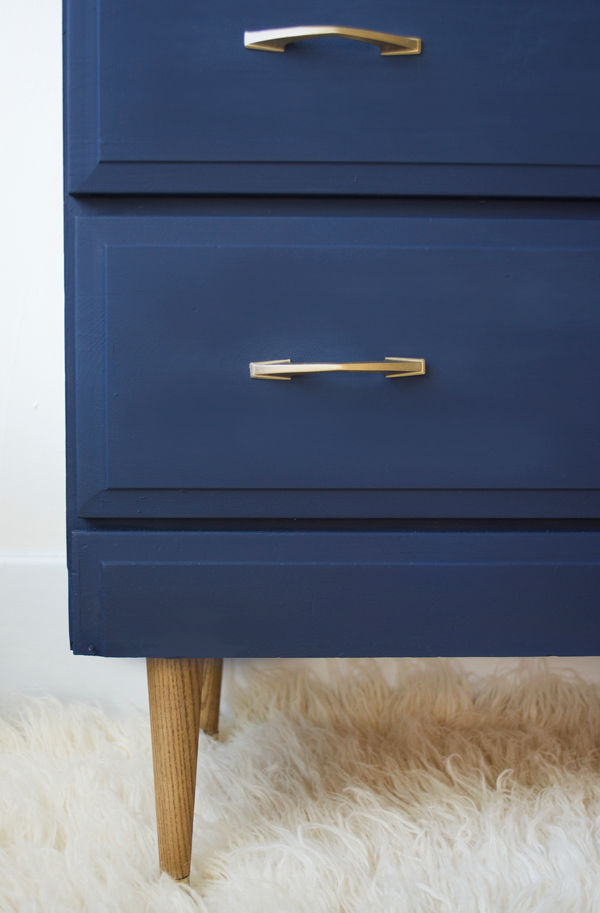 I'm so in love with this piece. Now I just need to find somewhere to put it 🙂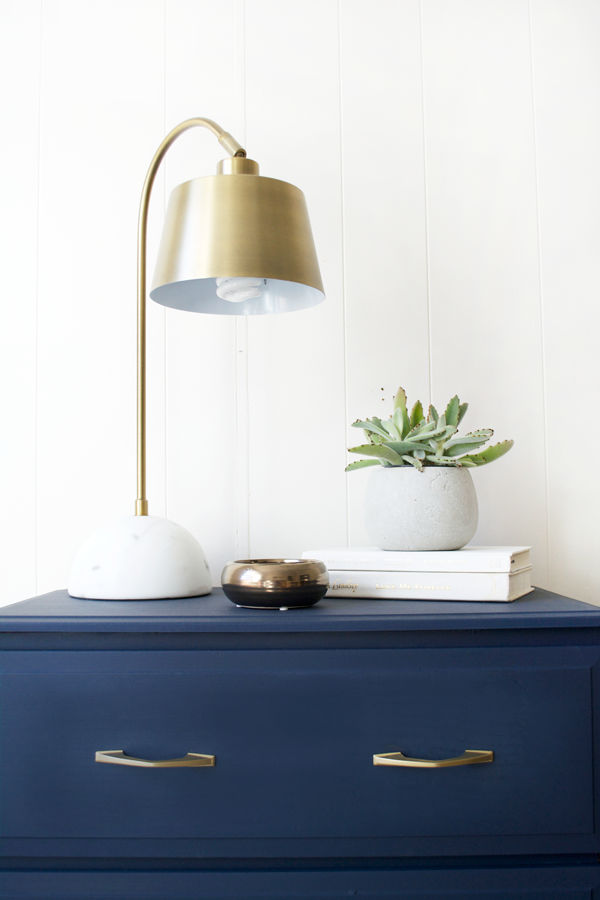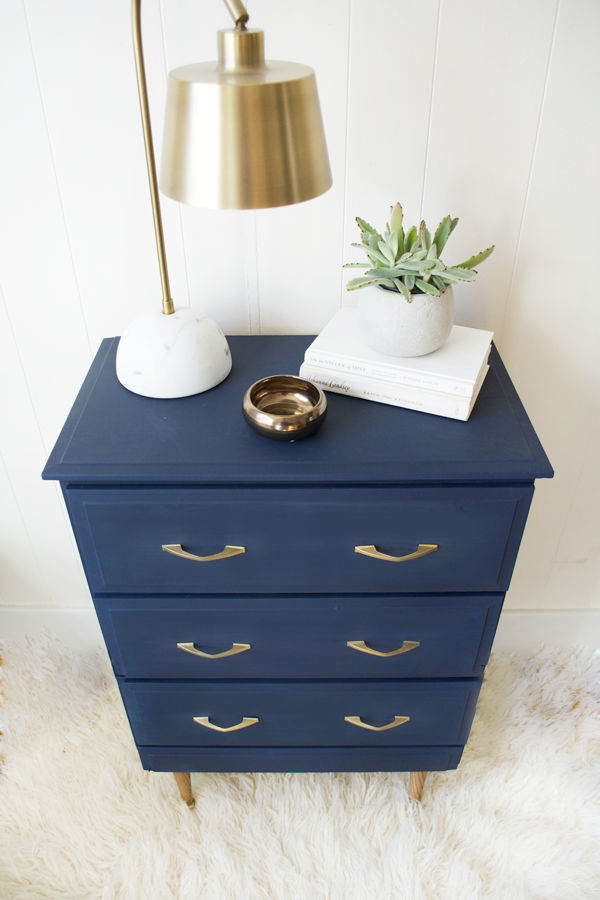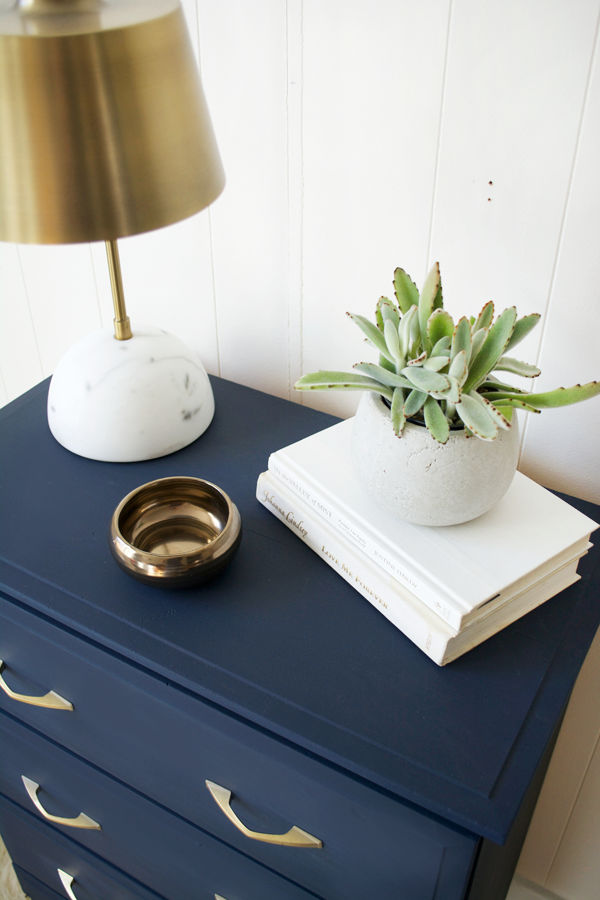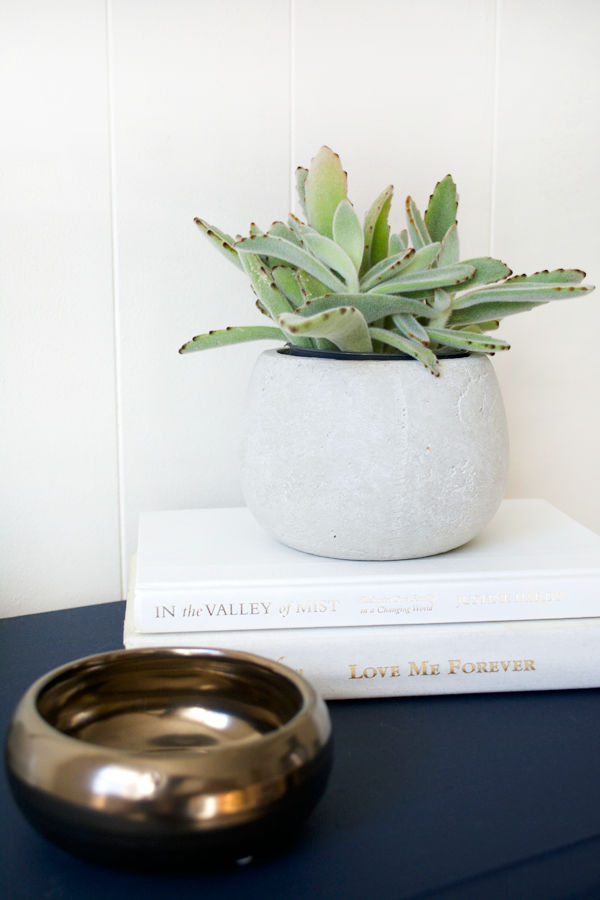 What do you think? Would you have rescued this piece? What would you have done to it?
Paint for this project was provided by Country Chic. Thanks for supporting the brands that allow me to keep creating!