The first peek at what's behind all our cabinets in the kitchen! We knew we wanted a seamless look which meant we had to get creative with where to store our everyday small appliances – so let me show you where they are!
HIDDEN SMALL APPLIANCE STORAGE IN THE KITCHEN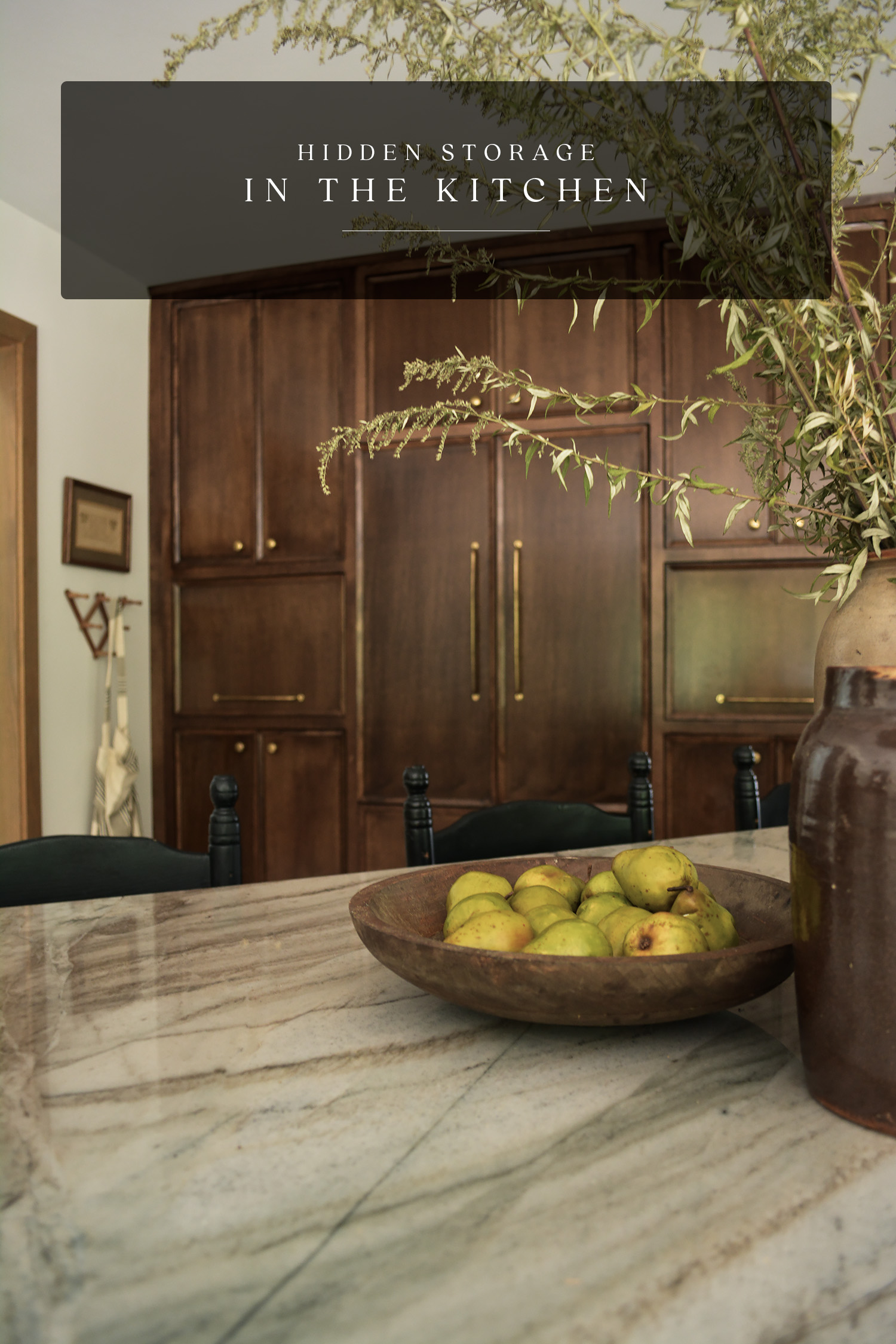 MICROWAVE
First up is our microwave – we use it all the time so we wanted it to be easily accessible but also hidden and well blended in to the rest of the cabinetry. We decided to place it on our pantry wall on the left side of our refrigerator.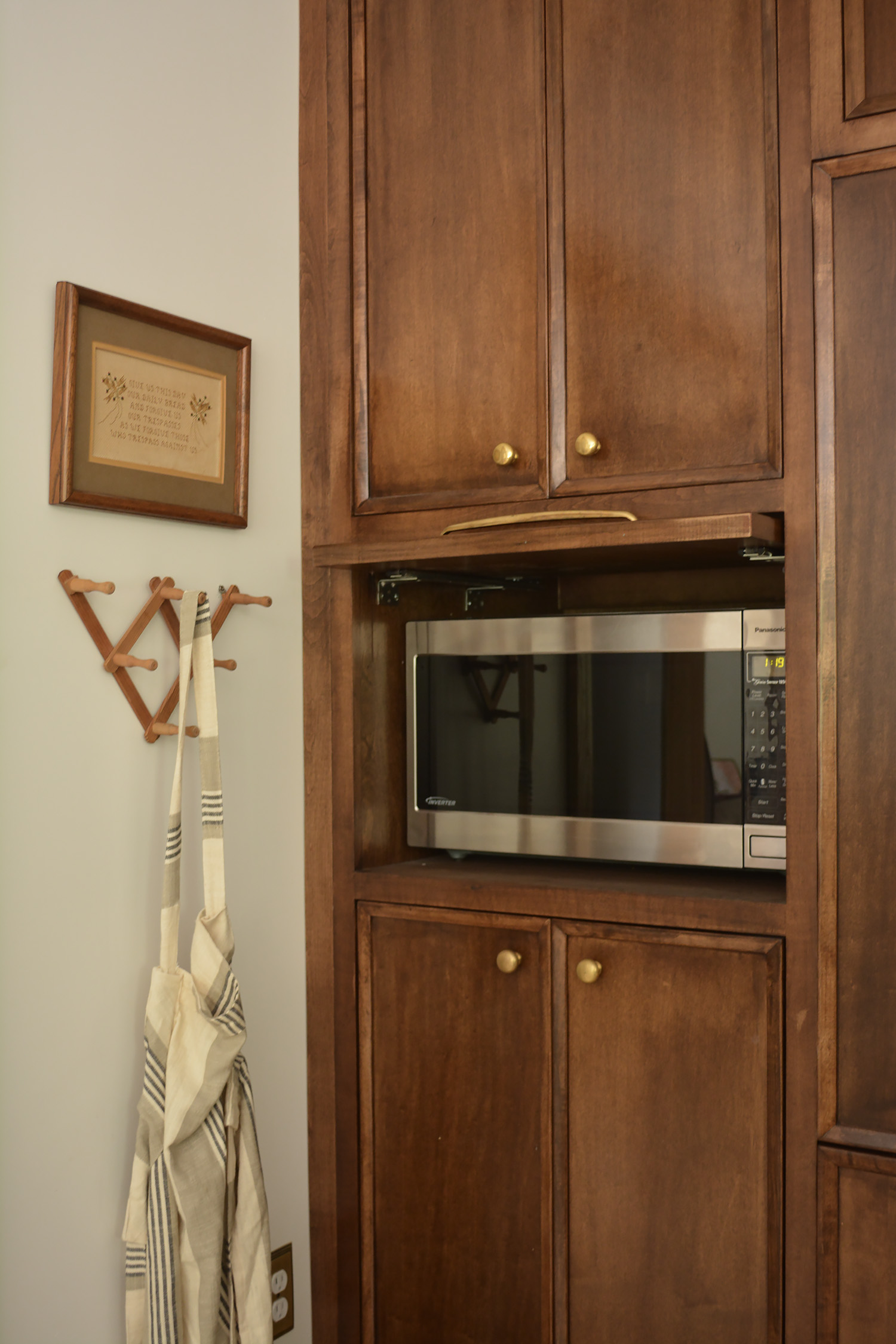 The door easily opens and then slides back into the cabinet so it's not in the way when we're using it. Super functional and perfectly hidden!
COFFE MAKER AND TOASTER
To the right of the fridge we have the same type of cabinet but this one holds our coffee maker and toaster. Also two appliances we use almost daily so we knew they needed to be easy to get to. The difference with this one is that it has a drawer that pulls out so that when we are using the coffee maker or toaster, the heat has somewhere to go and doesn't get trapped inside.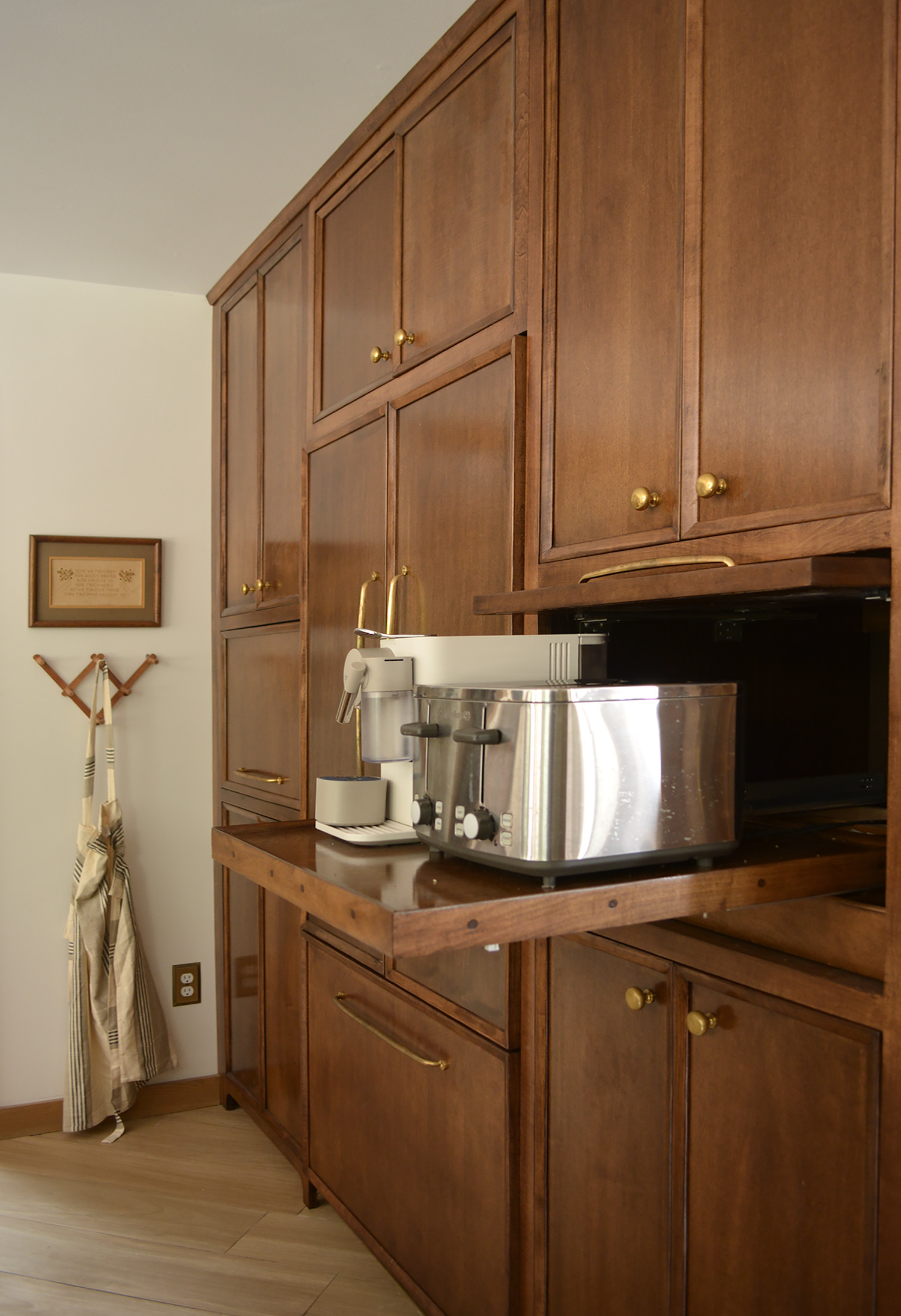 Probably my most favorite feature of this cabinet is what's underneath the toaster and coffee maker…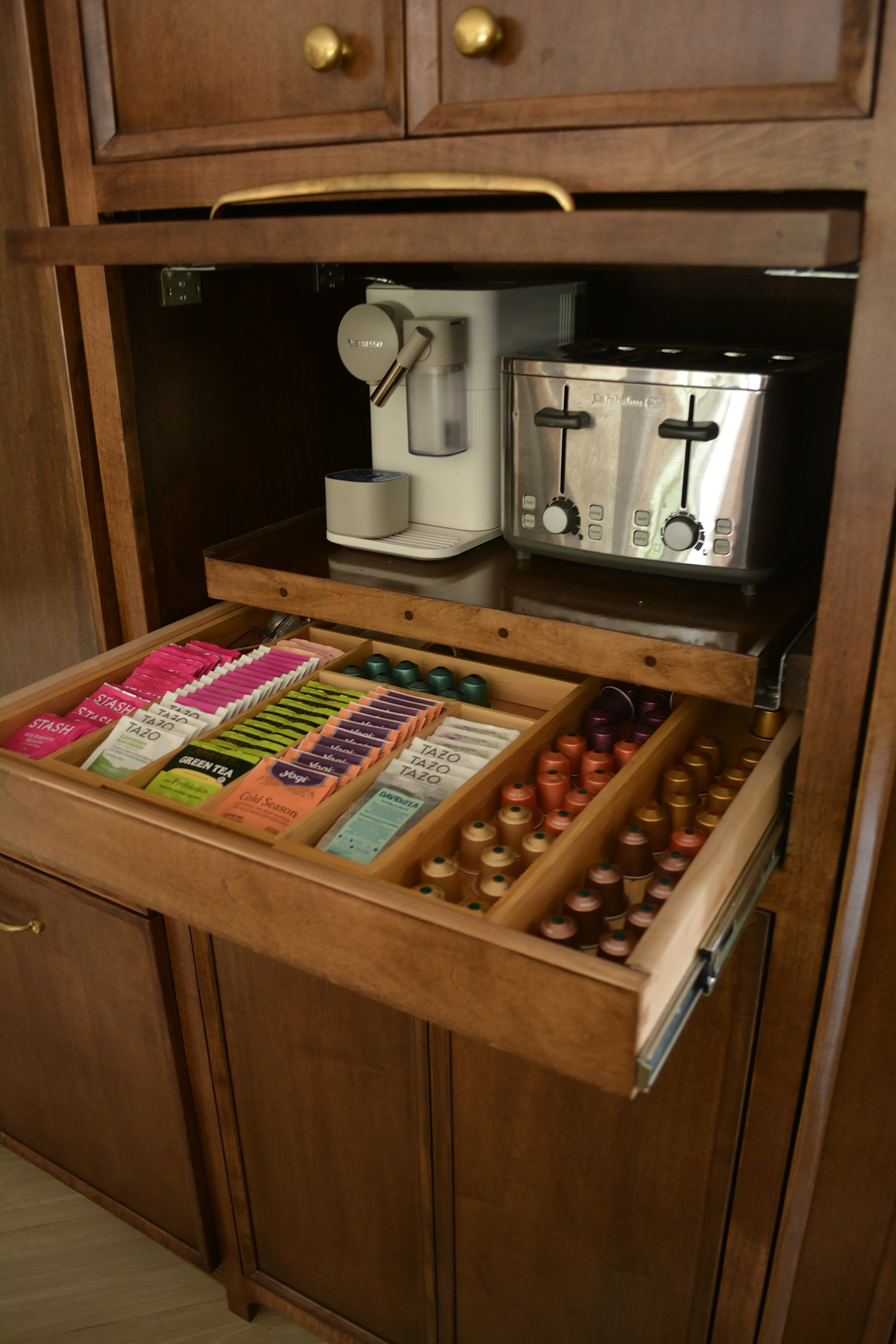 A drawer that you can push and it extends out holding all our coffee and tea! We keep all the pods for our coffee maker here and all our tea bags and tea accessories. I used this utensil organizer in a regular drawer in our old kitchen and knew I wanted to keep it – it fit perfectly in this drawer and makes me smile every time I open it. It's the perfect way to store these things that typically end up in the bottom of a drawer making it impossible to see them all.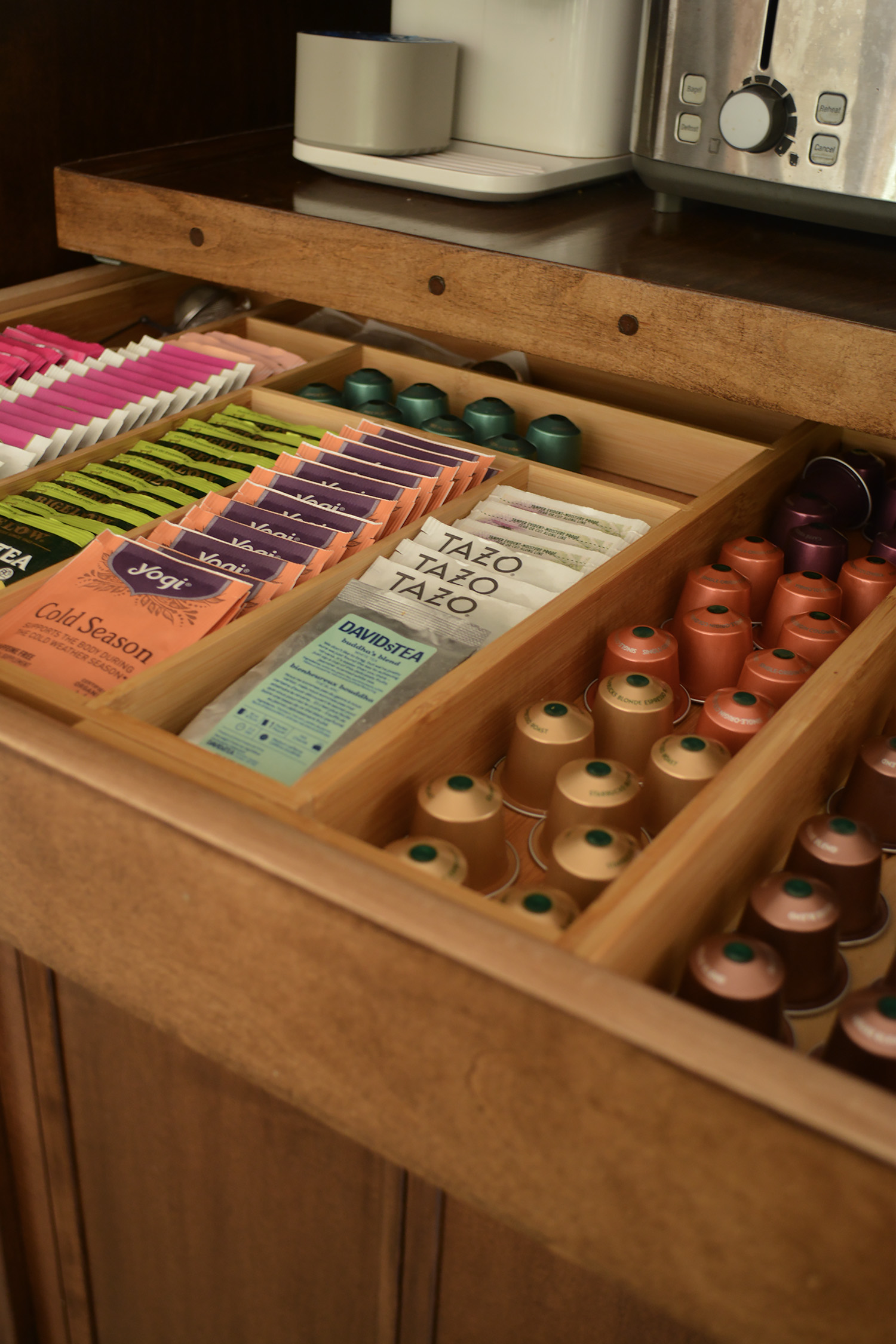 If you're a tea drinker, I highly recommend organizing your tea this way – it's very satisfying 😉
OTHER SMALL APPLIANCES
Next up is the storage hidden within our island behind the fluted doors. I love this design element, but I also knew if we were going to add it, it needed to still create functional space for us. Our cabinet builder, Ben, came up with the idea of how they would operate and it's been the perfect spot to hide all the rest of our small appliances that we don't use every day but still often.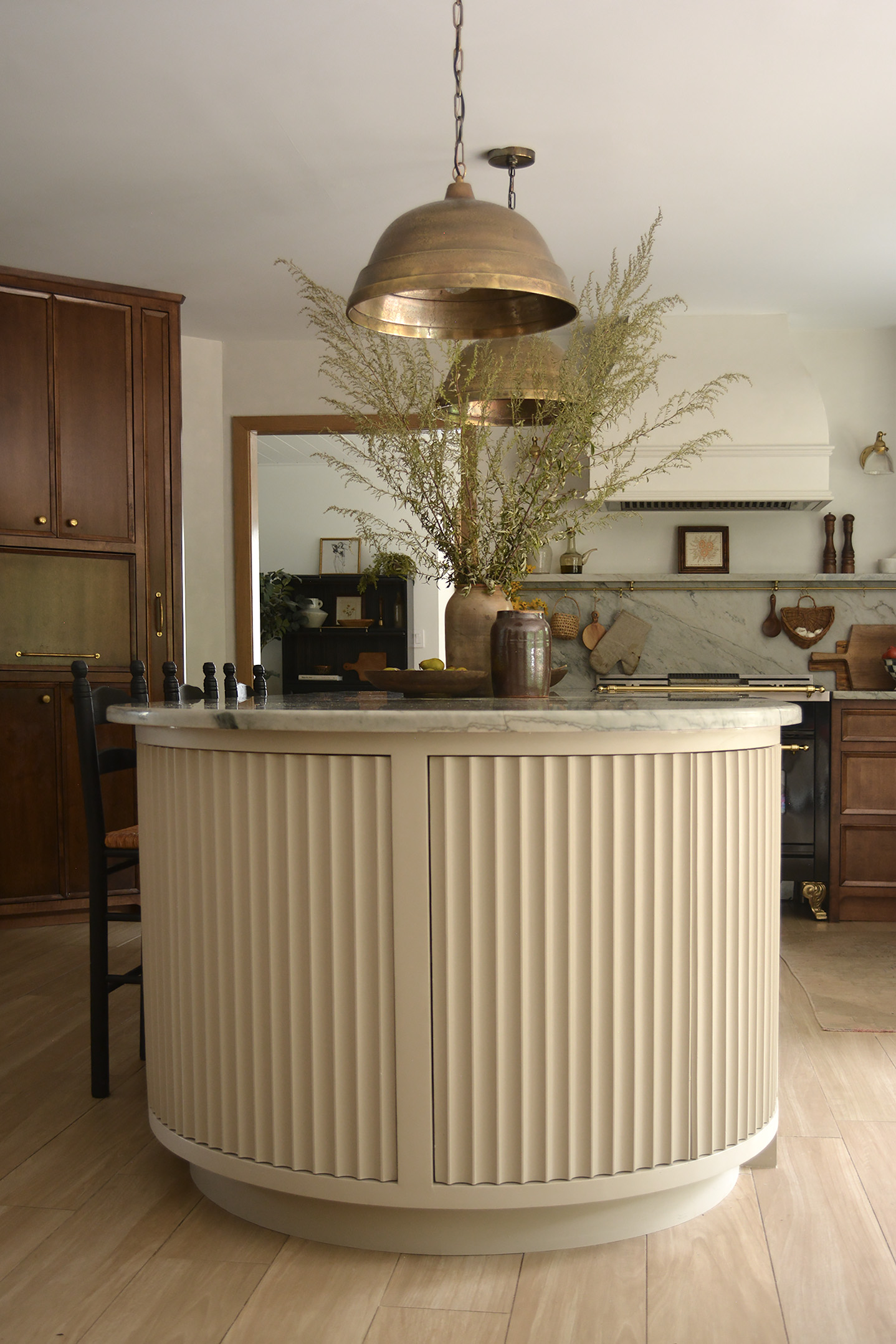 Each side has two doors that open by a magnetic touch mechanism. You push it in and it releases and when you push it close, it attaches to the magnet again.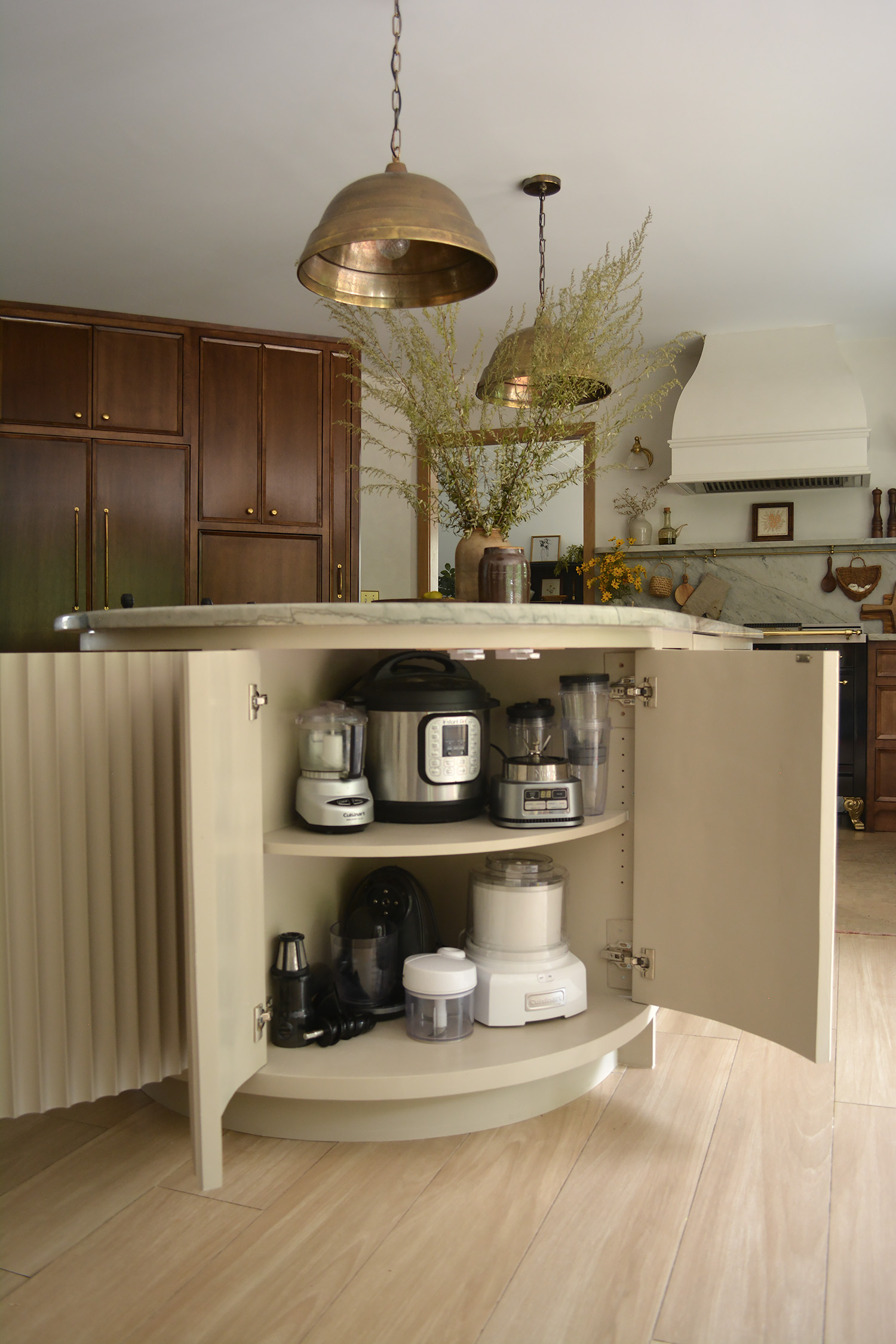 On one side we keep our InstaPot, smoothie maker, juice maker and small food processors.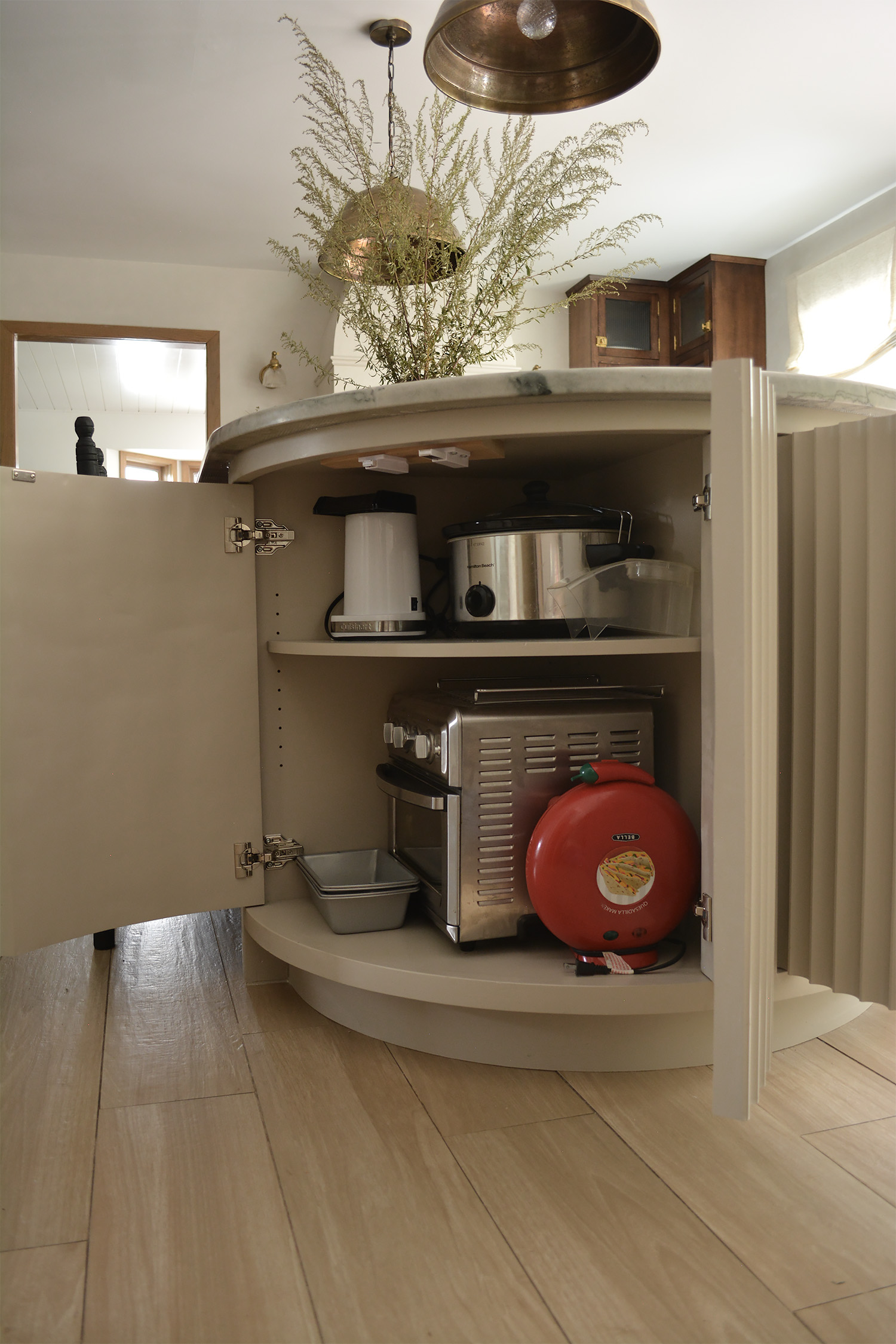 And on the other we have our crockpot, air fryer, popcorn maker and quesadilla maker! These things can always be so problematic and hard to store but these hidden shelves behind the fluting has been a game changer!
I hope this peek inside the hidden storage for our small appliances has given you some ideas of how you can better organize your current or future kitchen! Next I'll be sharing what's behind the rest of our pantry cabinets and all our drawers!