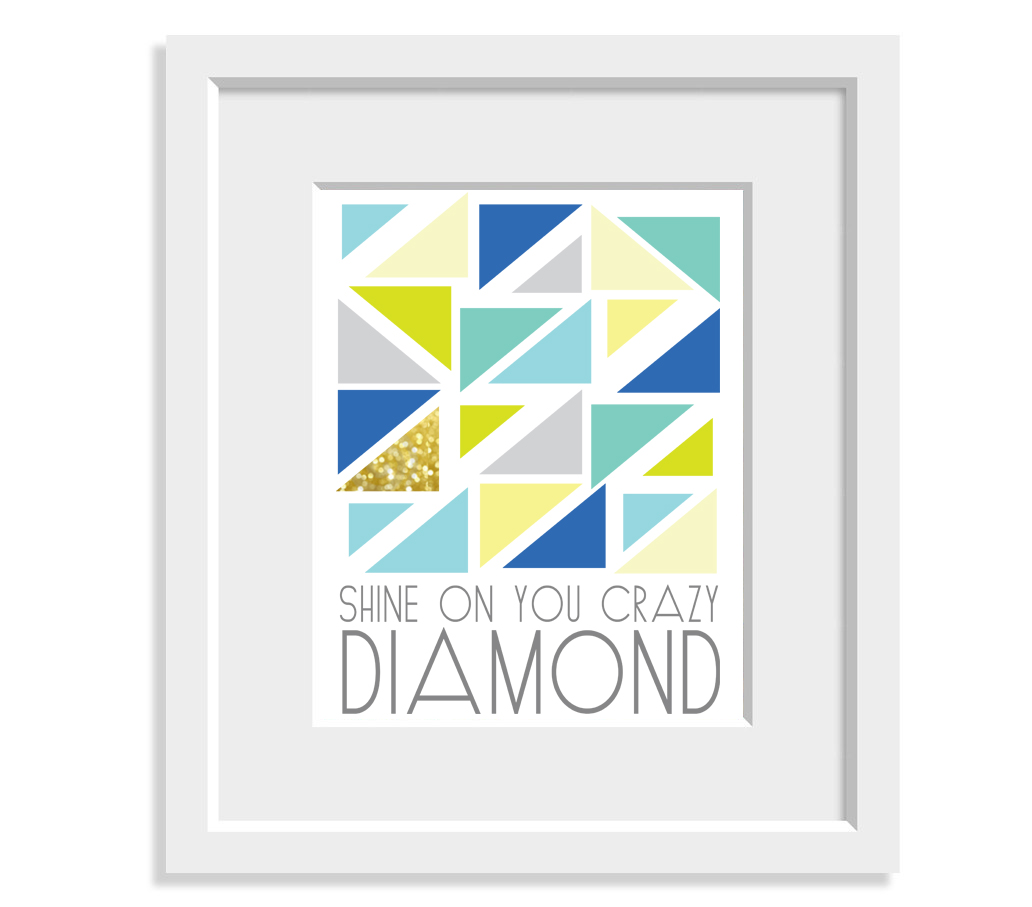 What would we do without Fridays? Everything is just BETTER on a Friday. Especially when you get free stuff, like a free printable! I need to sit down and make a bunch of these so I'm more prepared and not scrambling for ideas every Thursday. But what would be the fun in that?! This weekend I'm headed to NYC to watch the hub's baseball team play in their District Tournament and I'm so excited! I missed their Region Tournament last weekend when I was in Miami so I'm so happy they won and are moving on so I can go support them. Sunshine, hot dogs and baseball sounds like a pretty solid weekend to me!
I found this quote a while back on Pinterest and tucked it away in my "Freebie Folder" for inspiration. I love all the geometric art that has been gaining popularity and decided I'd make some myself! Something about this quote just makes me smile and I hope it does the same for you!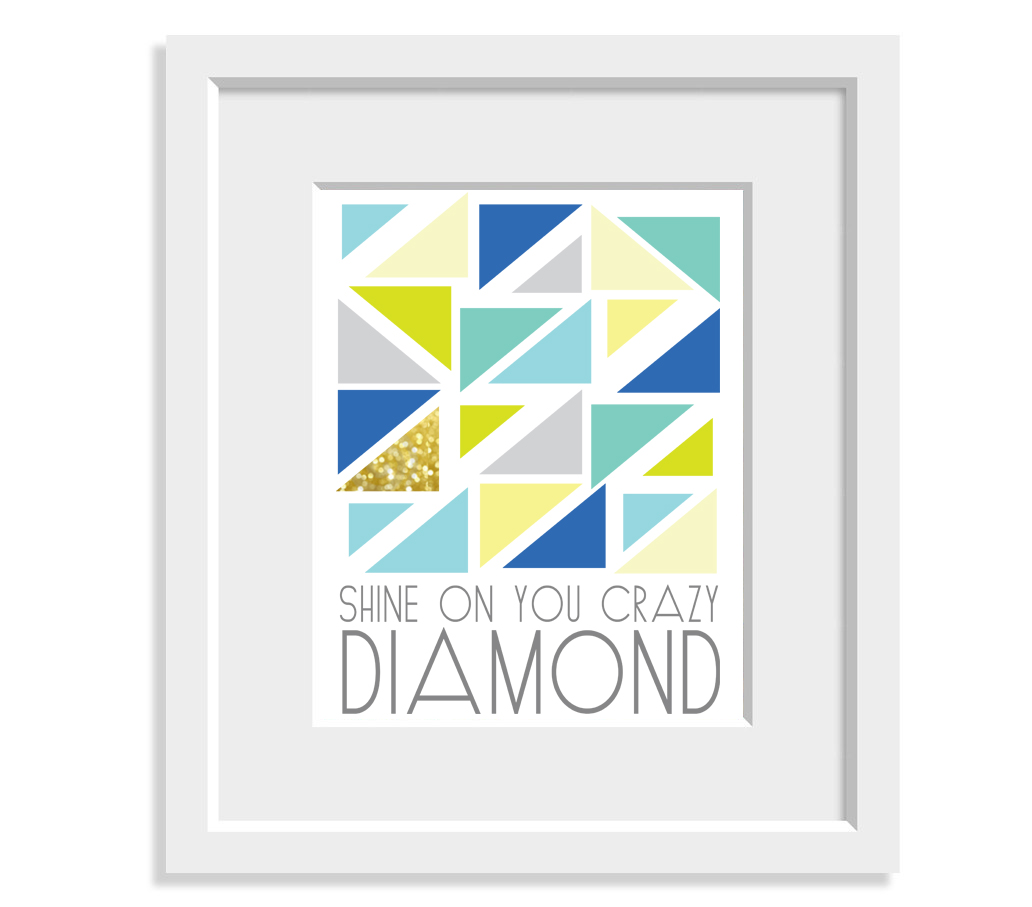 Print out the 8.5 x 11 here and enjoy!
Shine on you crazy diamonds and have a wonderful weekend!