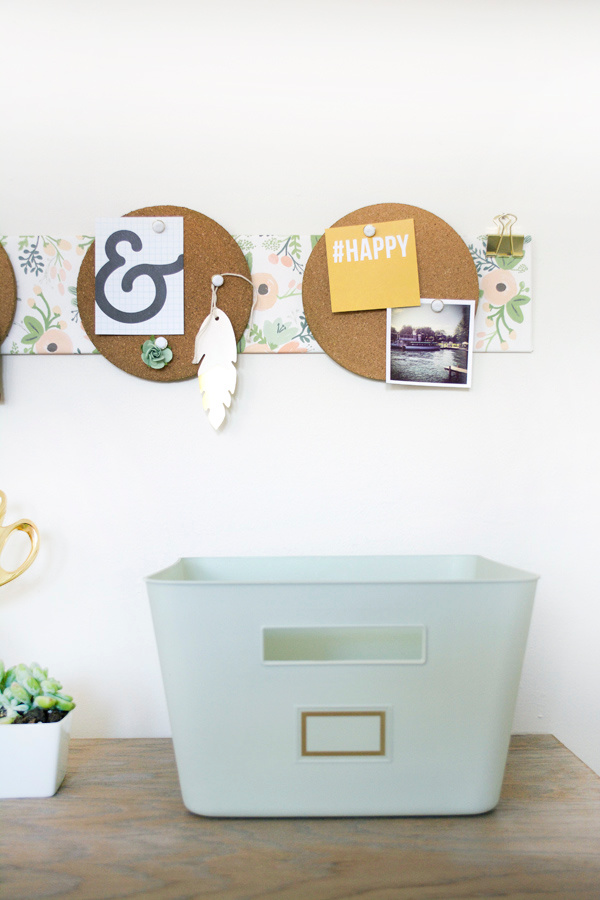 It's that time again! One of my favorite days of the month when me and my bloggy buds get together for our Monthly DIY Challenge. We take on the same theme/material and all come up with a project to share with all of you. This month, our theme was cork.
DIY ROUND CORK BOARD HOLDER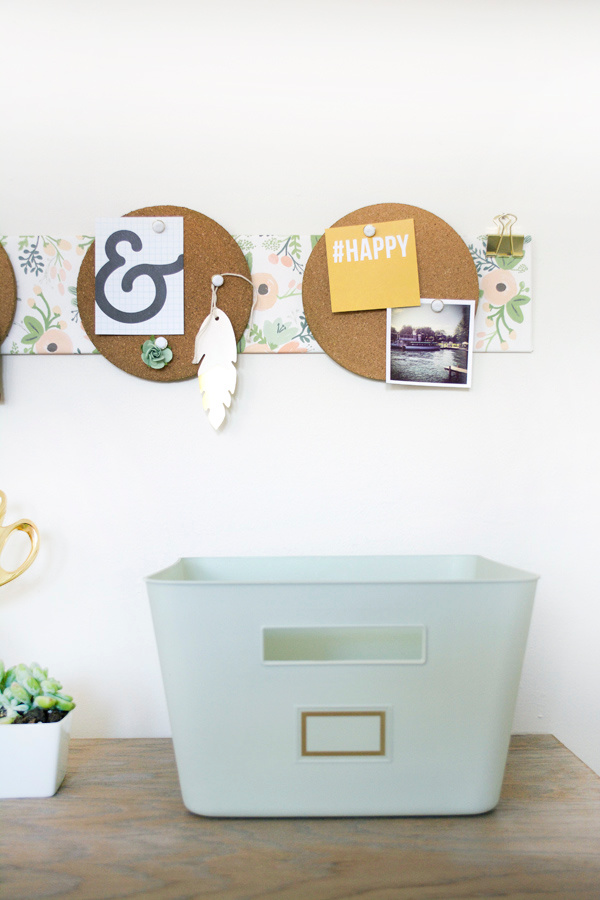 The timing of this one couldn't be more perfect as am starting to decorate my new little office space. I mentioned my desk that the hubs built me for my birthday and you'll get a little sneak peek of it today.
There are literally so many things you can do with cork and it was hard to come up with something that hasn't been done before. I'm pretty sure people have hung three round cork boards up on their wall, but I added a little twist.
I had these cork mats that I had bought back for the Home Depot Style Challenge. They're intended to use under plants, kinda like a coaster, but I never ended up using them. They were the first thing that came to mind for this challenge.
---
SUPPLIES
3 Cork Planter Coasters
Strip of Balsa Wood
Gift Wrap/Paper
2 Binder Clips
Tape
Hot Glue
Rub 'N Buff (optional)
Thumbtacks and fun accessories to hang!
---
This really is a super easy project. First up cut your paper a little larger than your piece of balsa wood.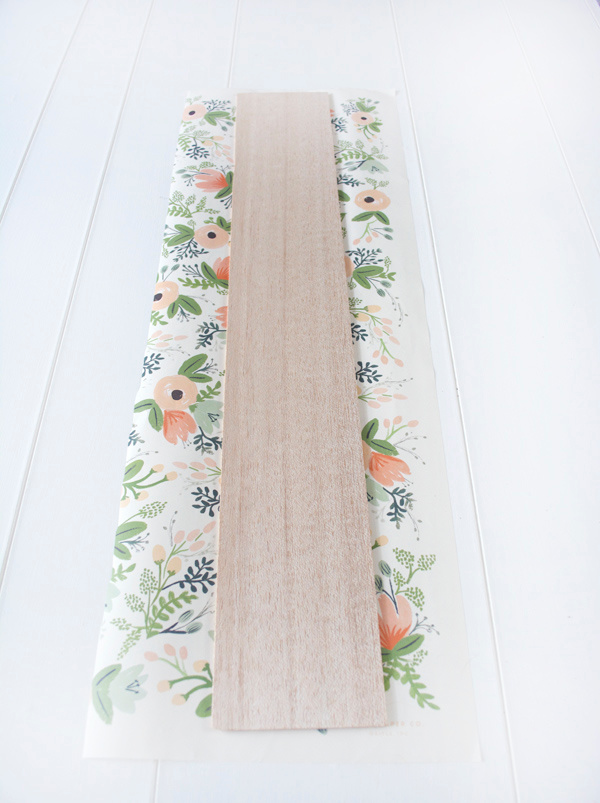 To make sure my paper stayed flat against the wood, I gave it a quick spray with some adhesive.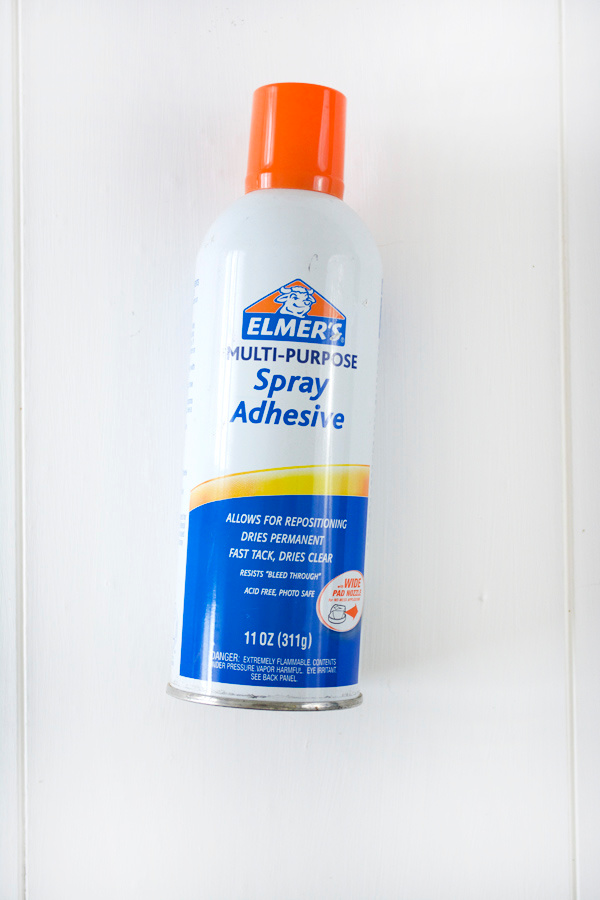 Then wrap it up like you would a present! You might recognize this paper from my mint buffet 😉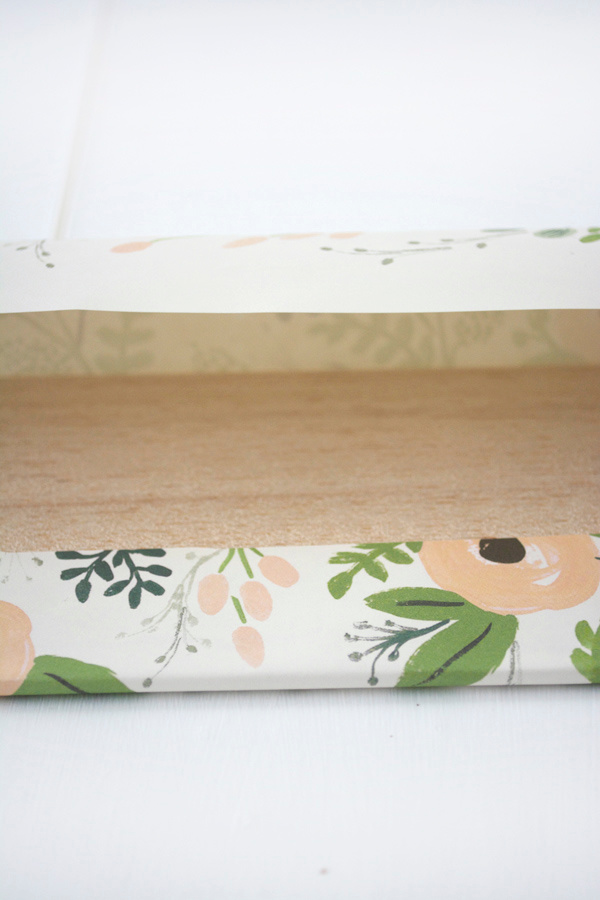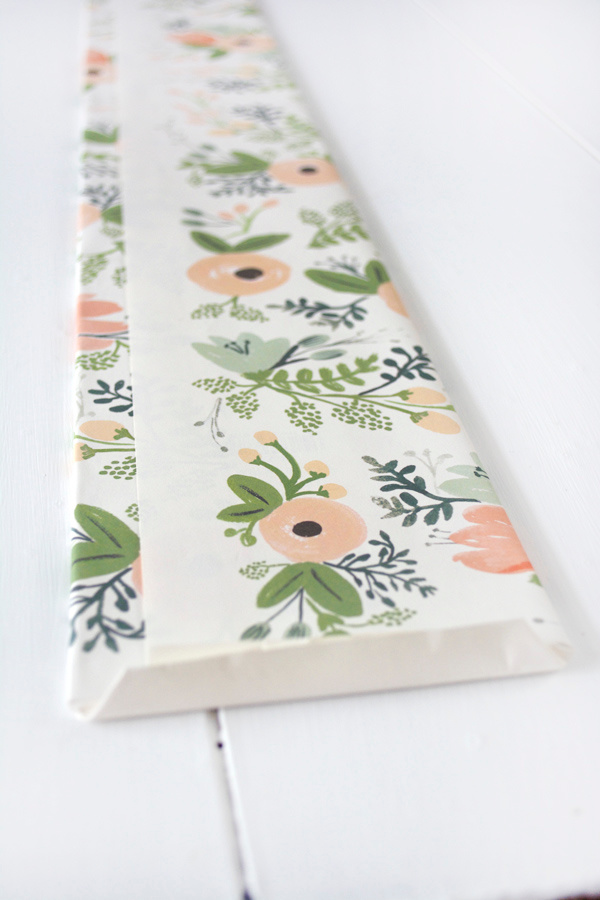 So if you use the same cork planter things I have, there is a black rubber part to them which I wasn't a fan of. I used some gold Rub 'N Buff with my finger to cover that up and add some more glam to them.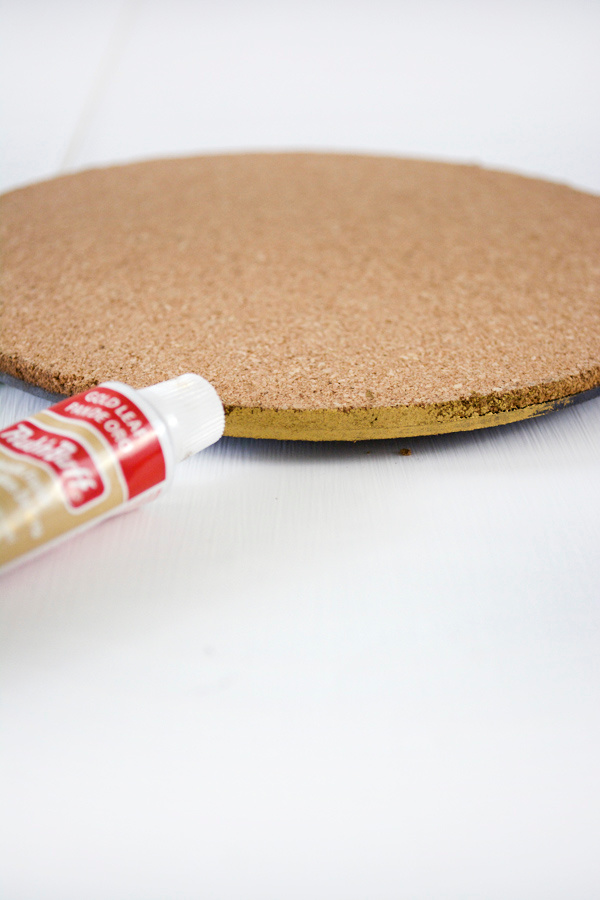 To attach the cork rounds to my piece of balsa wood, I just used some hot glue.
Since balsa wood is super lightweight and thin, I couldn't really screw anything into it like a frame hanger. Solution? Attach two pretty binder clips to the ends!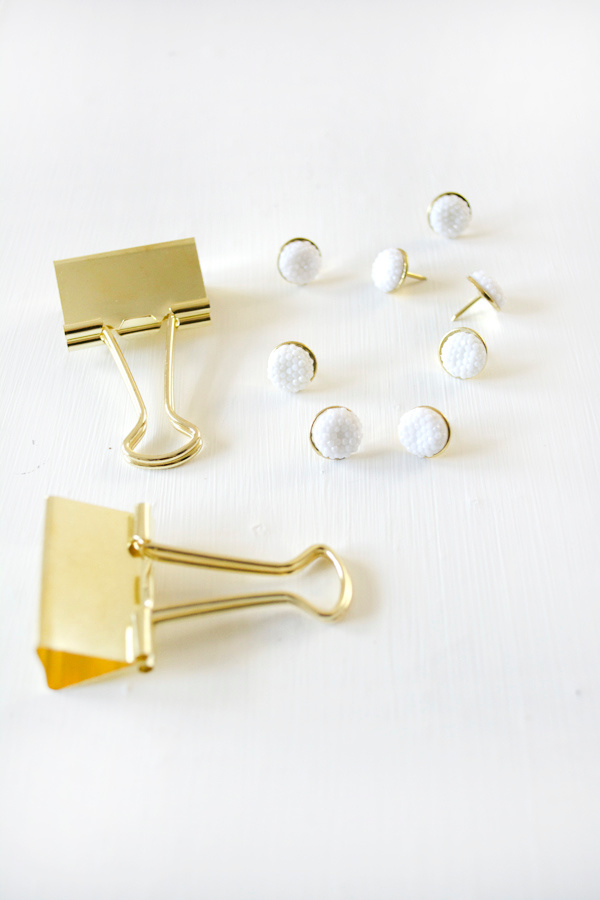 Then you can just hang them over a couple nails. And now I have a super cute little area to hang up some inspirational pretties 🙂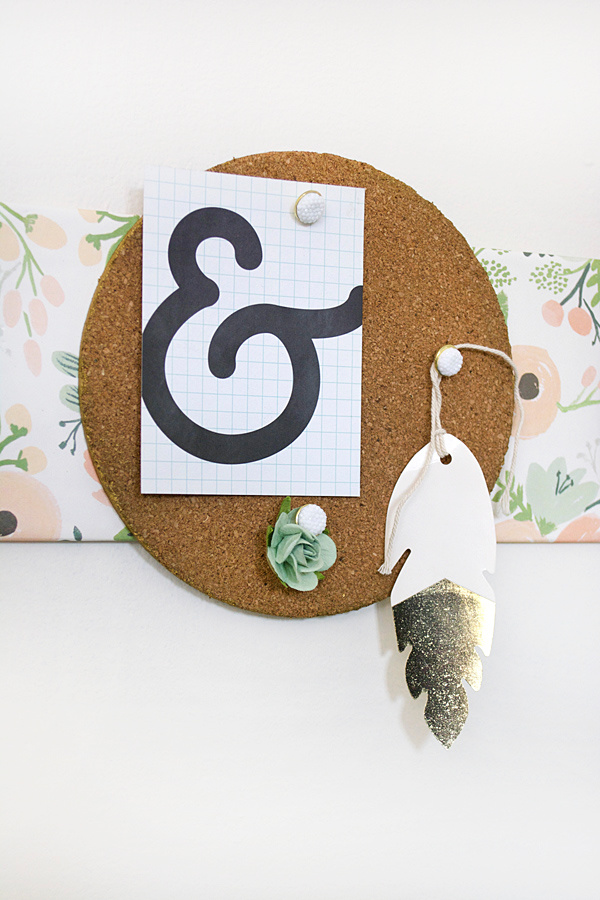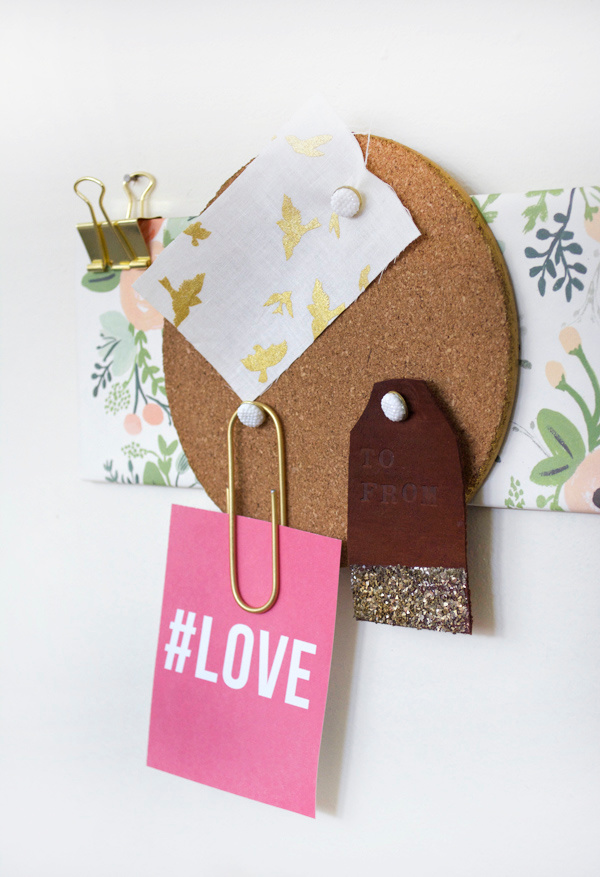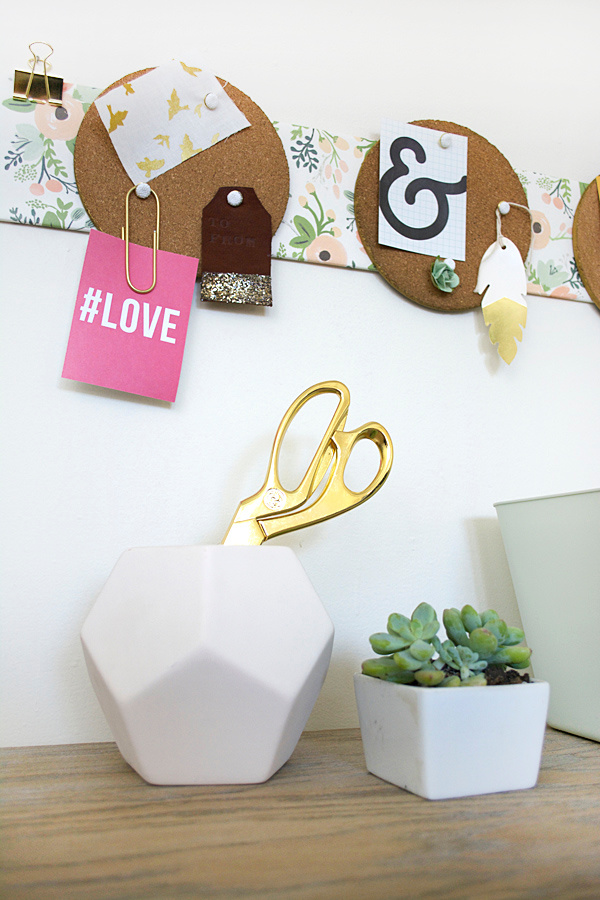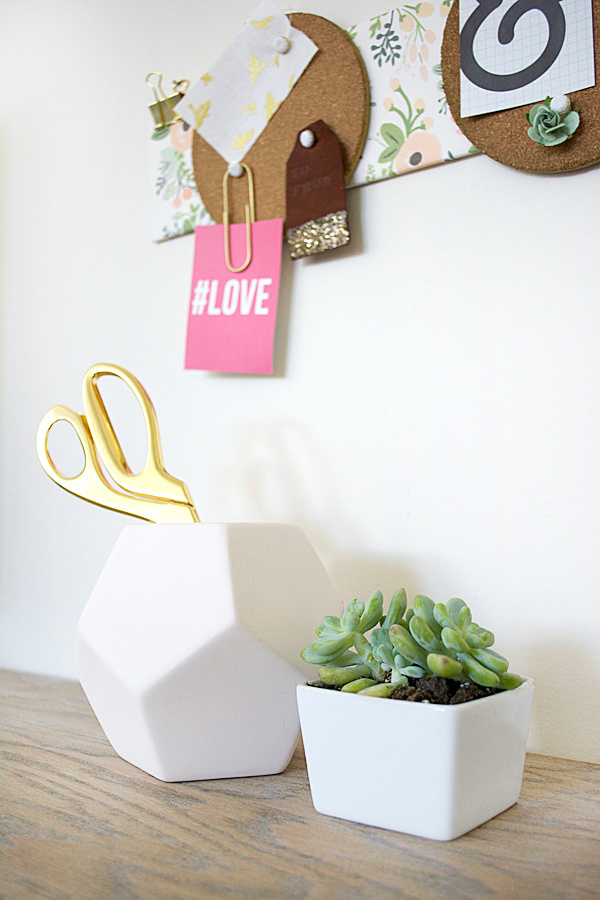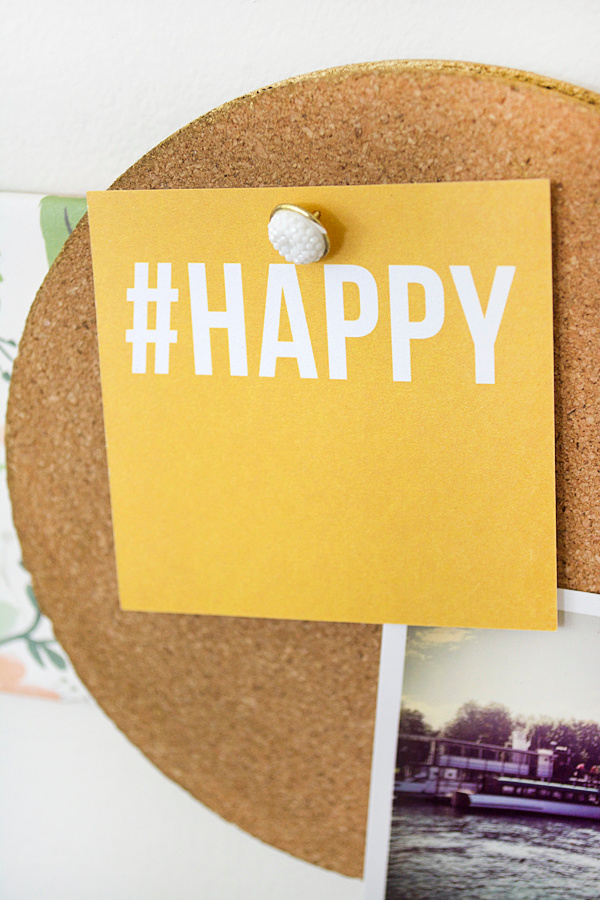 I've got a lot more to do in my office but getting this first project done has really amped up my motivation.
And this is why I love our Monthly DIY Challenges. I probably never would have made this if I didn't have to create something out of cork.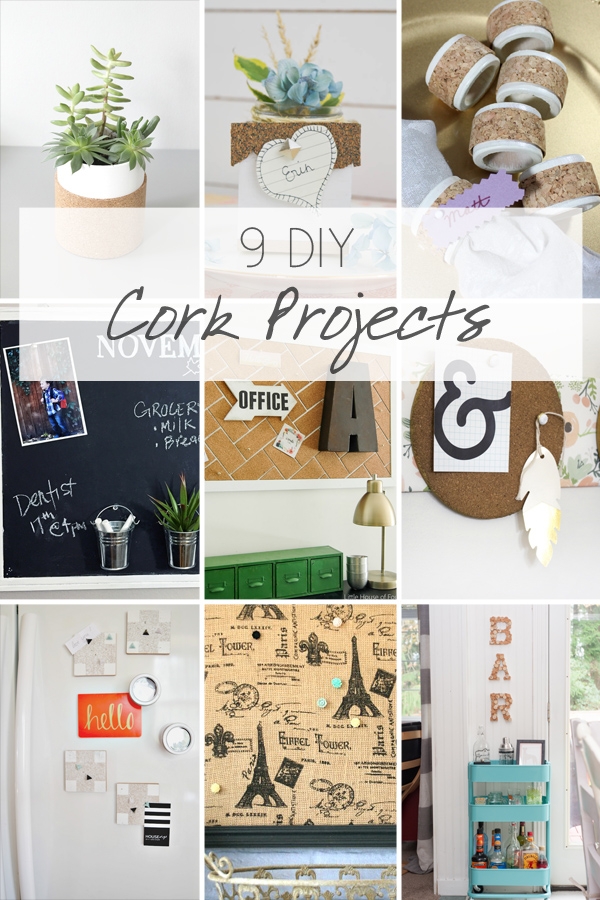 Don't forget to check out all the other fabulous projects below!