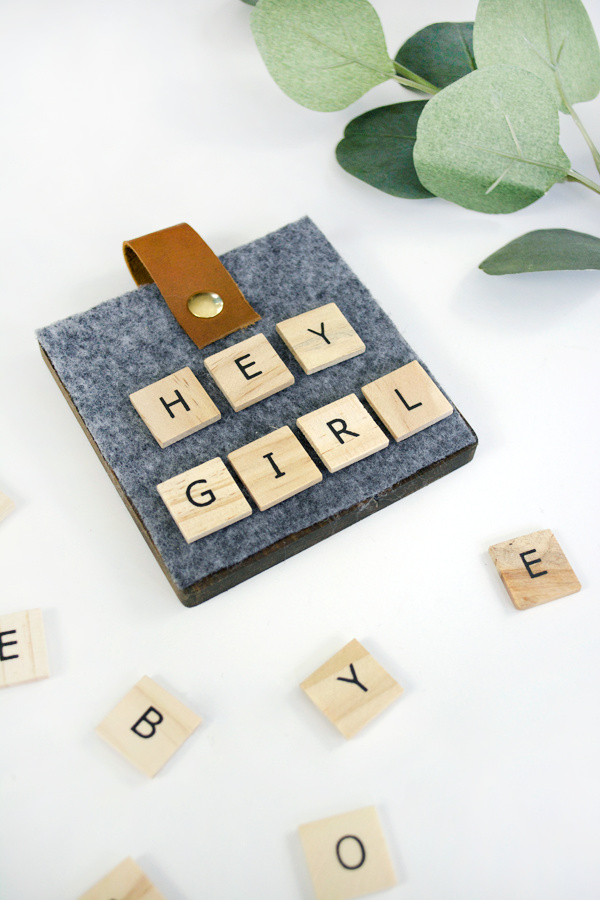 Alright guys, I still have a post coming about my goals and hopes for this little blog this year, but I figured I'd wait until next month when Brepurposed turns 3! Eek. Buttt one of my goals is to learn how to shoot video. So I jumped in head first a couple weekends ago and just went for it. And shot two! I'm still working on fine tuning my skills but I was pretty pumped about how my first one turned out. I made this little DIY Mini Letter Board and it would make the cutest gift for valentine's day!
DIY MINI LETTER BOARD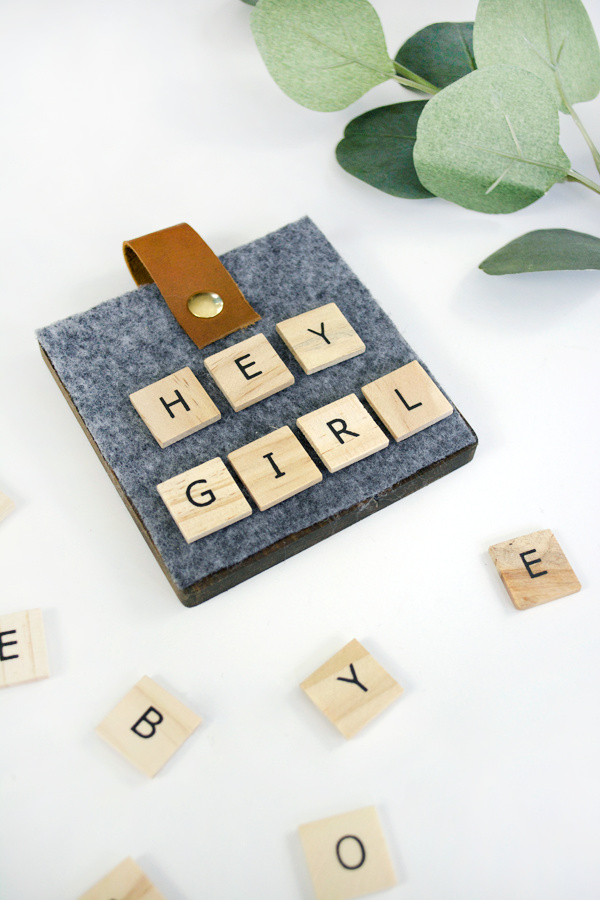 Watch the video below to see how easy it is to make!
Want to make one yourself? Here's what you'll need:
:: Piece of wood – mine is 4×4 found at the craft store
:: Felt
:: Leather
:: Gold Chicago Screw
:: Wood letters
:: Velcro
:: Stain (optional)
:: Drill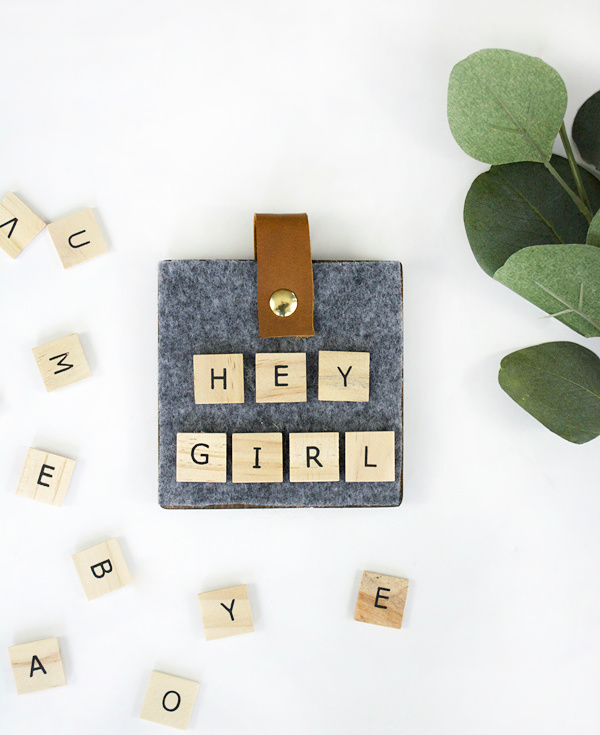 Step 1
Stain your wood. This is an optional step, you could totally leave it raw too!
Step 2
Drill a hole at the top center of your wood that is large enough to fit your Chicago screw
Step 3
Cut your felt to fit your wood and glue it down. Poke a hole through your felt where your hole in the wood is.
Step 4
Cut a strip of leather and pole two holes in either end using sharp scissors.
Step 5
Attach the leather using the Chicago screw, inserting it into the hole you made in your wood.
Step 6
Cut small pieces of the hard side of the velcro (not the soft and fuzzy side), peel off the back and stick them to the backs of the wood letters.
Step 7
Think of a fun saying and press your letters onto your board!
I'd love to hear your feedback on my first video!