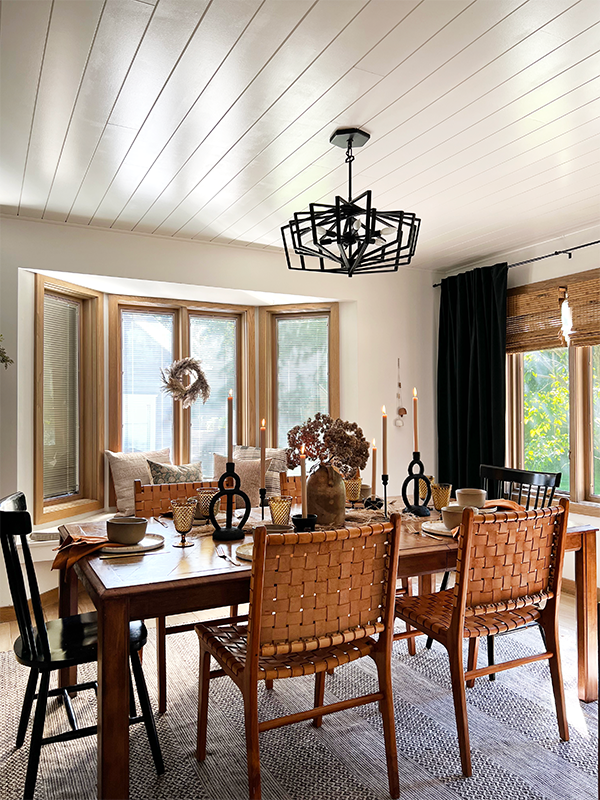 COZY FALL DINING ROOM
There are two times a year I usually go all out on our table decor and that's fall and Christmas. We aren't even hosting Thanksgiving this year but I had to share our cozy fall table with you!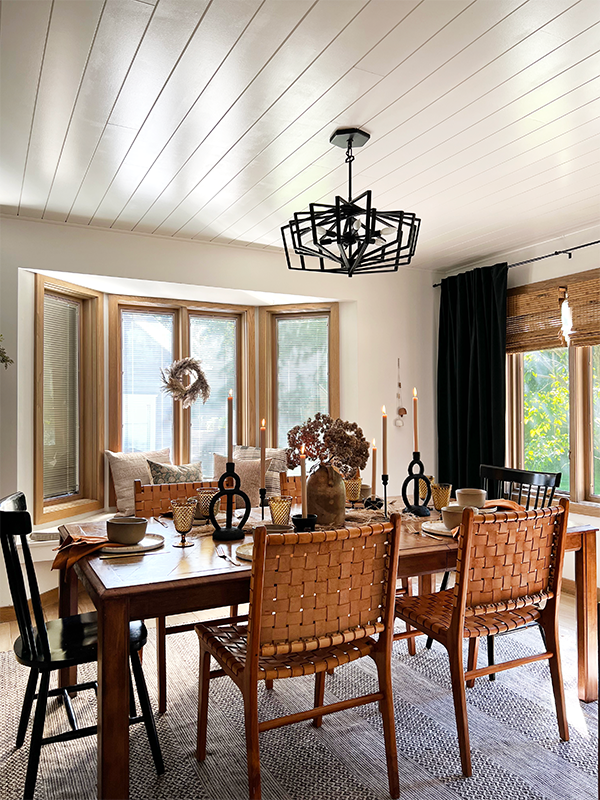 We eat dinner at this table every night so it doesn't stay this way for long but I always love creating a fall tablescape. I like to keep things fairly simple and don't like to over clutter the middle and block people's view of one another.
This year I used a lot of black candlesticks and earthy tones and I'm loving this vibe!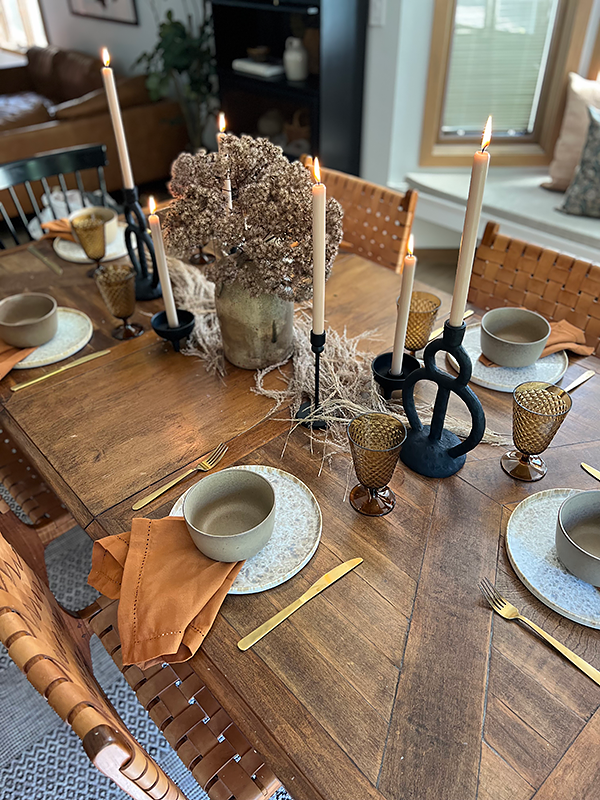 I had a lot of left over pieces of dried grass from the arrangements I made on our front porch so I used that down the middle of the table. It's kind of sporadic and random but I like the texture it adds 🙂
And how good does everything look with our new gallery wall finished?? This room is quickly becoming one of my favorite places to spend time in lately. It feels collected and unique and inviting and it makes my heart happy.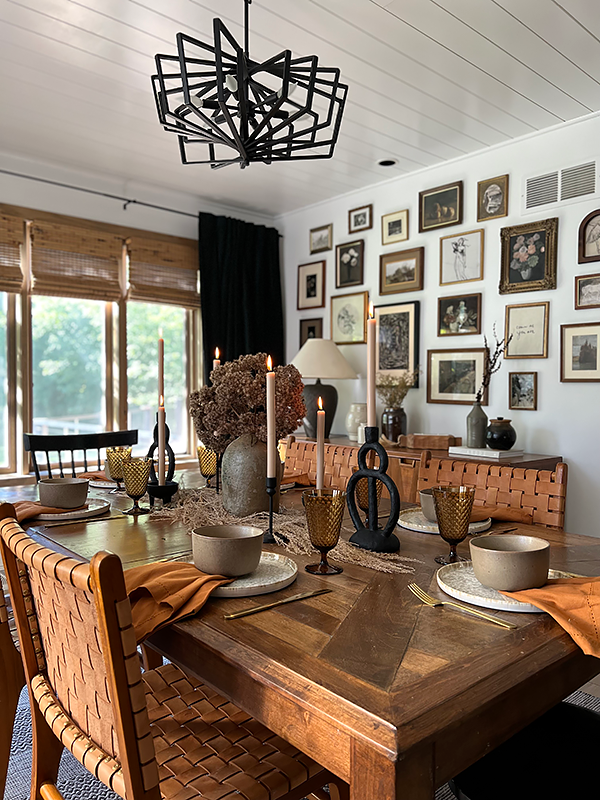 The large black candle holders are my absolute favorite. They have such a unique shape and have such a perfect fall vibe. And I've always used white candles in the past but went with these tan tapers instead and feel like they add so much more warmth! Especially when they're lit.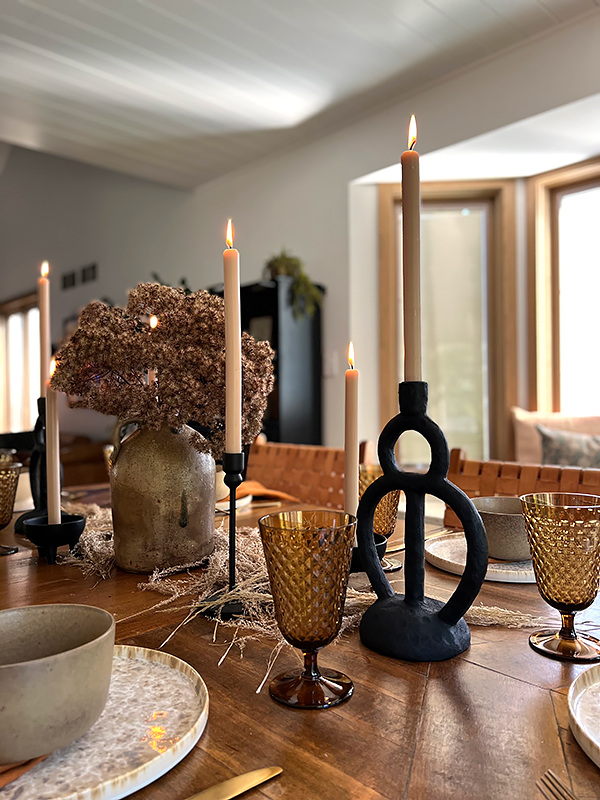 These wine goblets are such a fun change from the usual wine glasses we use. And guess what? They're plastic 😉 And only cost $4!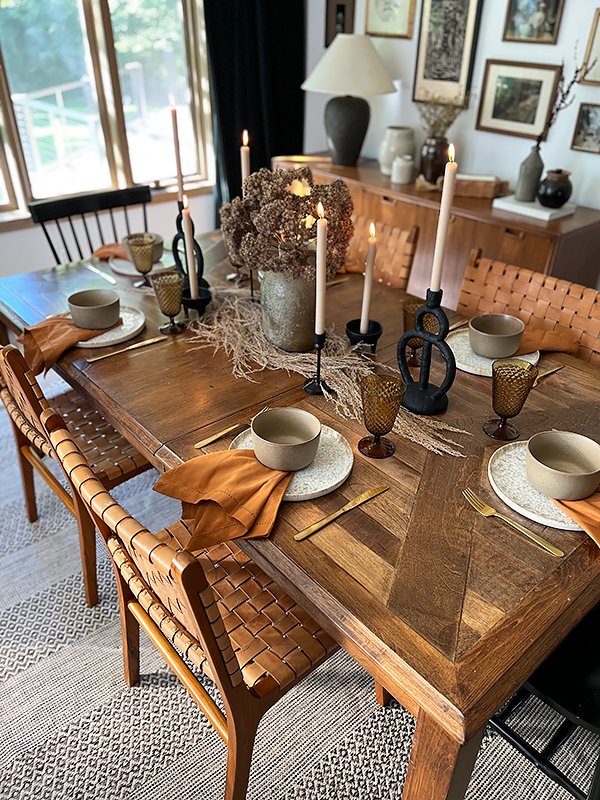 Even though we won't be eating her for Thanksgiving – we got to have a fancy dinner and celebrate a random Sunday. And hopefully it gives you some inspiration for your fall dining room!
SHOP COZY FALL DINING ROOM