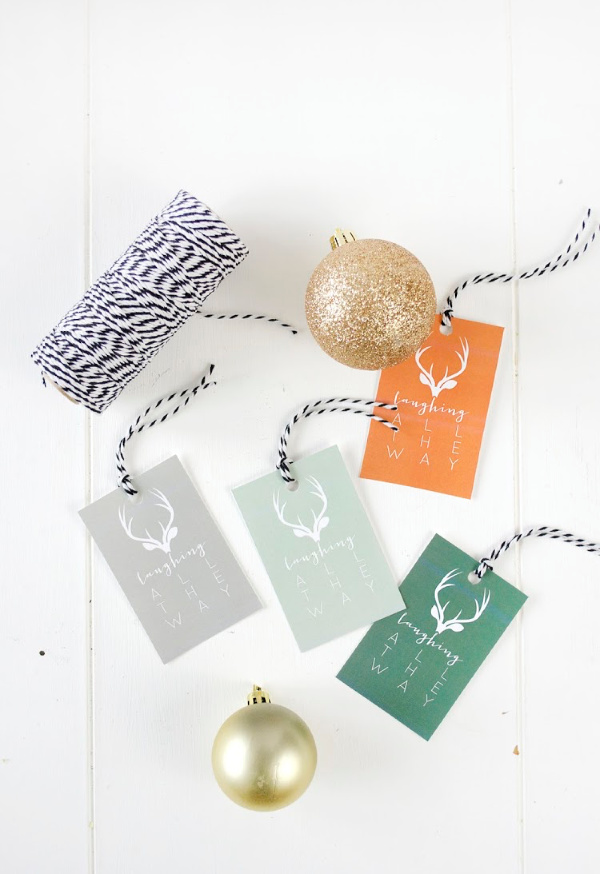 Welcome to day two of my week of freebies! If you missed Monday's free gift tags you can print them out here.
FREE HOLIDAY GIFT TAGS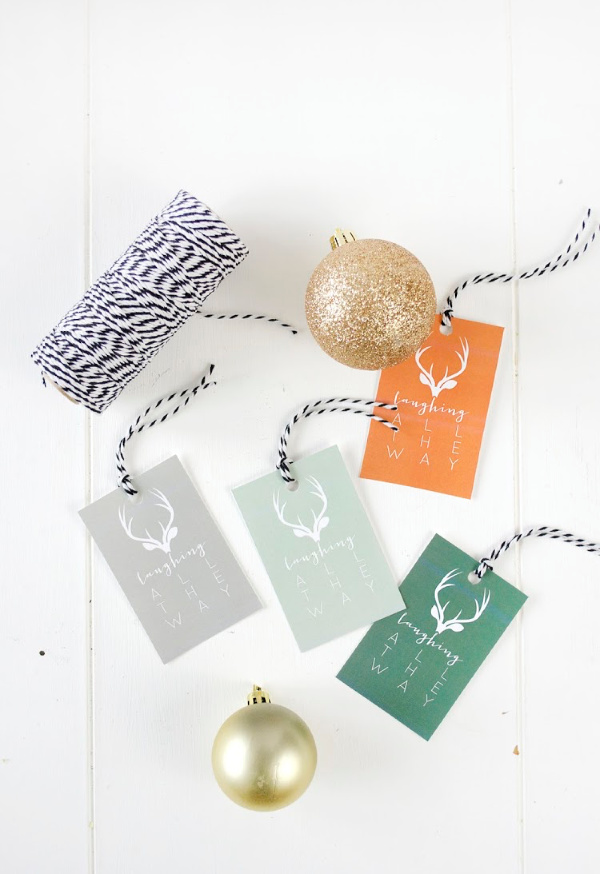 Today I'm bringing you these cute little Laughing All The Way tags that are the perfect modern touch to your gift wrap. I'm loving the non traditional colors I've been playing around with; it's fun to get creative with your christmas color palette! I think I'll be using these when I wrap up my homemade vanilla 🙂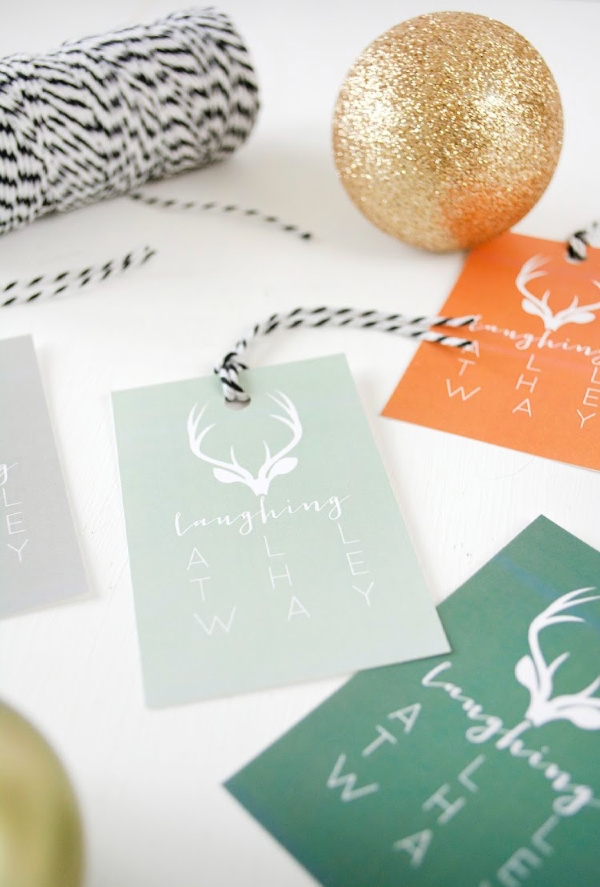 Print them out HERE.
Hope you enjoy!