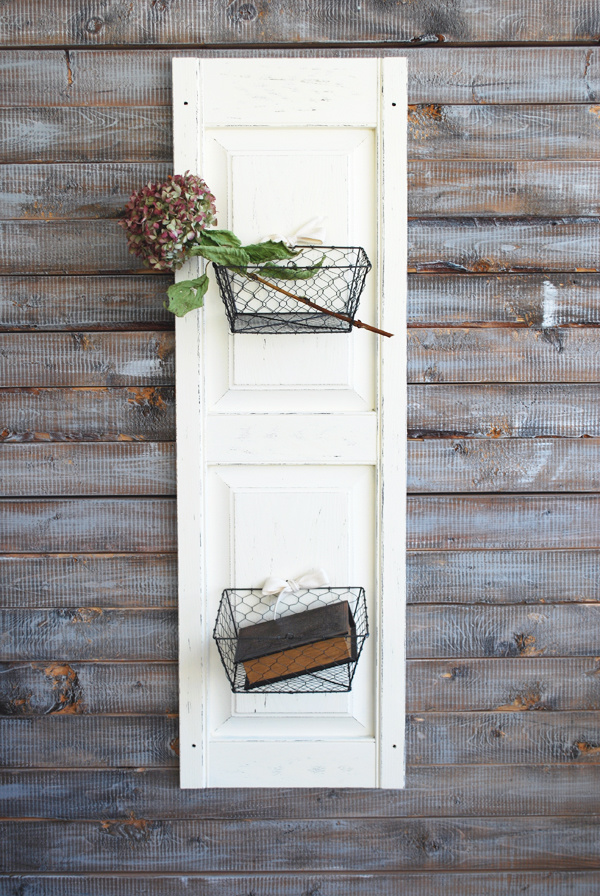 So today is supposed to be Monthly DIY Challenge day, but unfortunately life got in the way for most of my bloggy friends who participate. Except for me and my girl Katie from Little House of Four, so we decided to post anyway 🙂 This month's theme was Doors.
DIY SHUTTER DOOR WITH BASKET STORAGE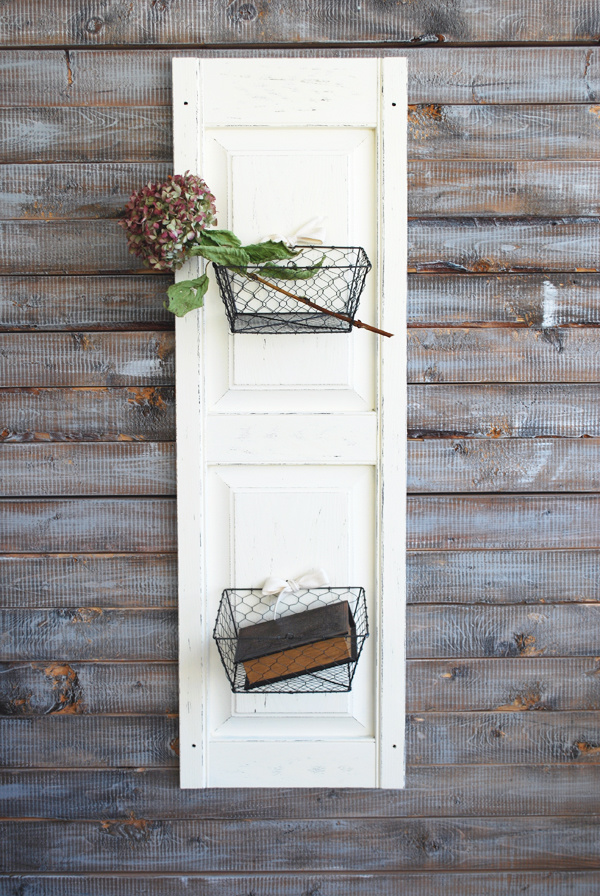 My original idea was to find a small piece of furniture I could make some mini sliding barn doors for; but I never found one and they were never made. I'll tuck that idea into my back pocket 😉
So my next idea was to find a cupboard or shutter door and add some storage elements to it and turn it into a fun decor piece.
The search for said door proved to be quite tricky. I searched high and low and could not find one anywhere! Until I headed to my local Habitat Restore. Jackpot.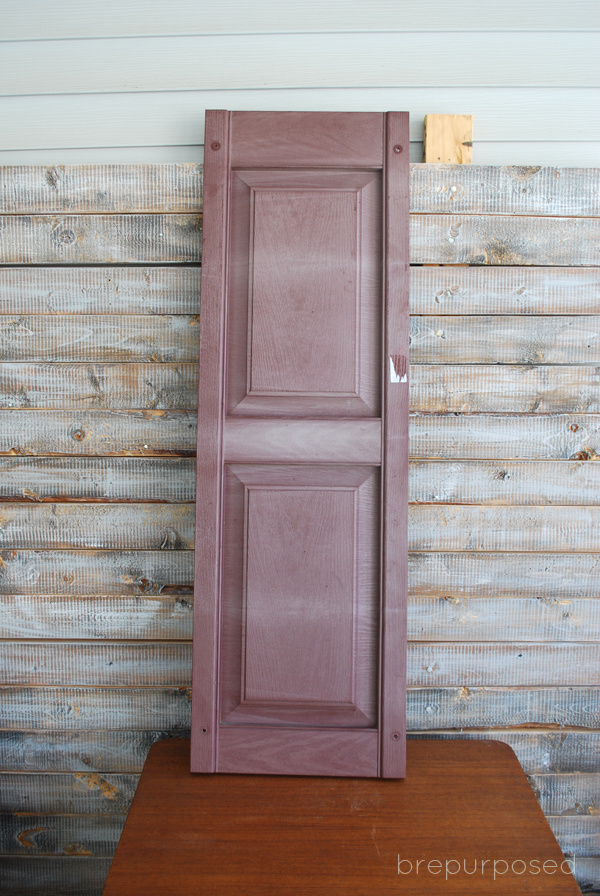 Wanna know a secret? This guy is actually plastic. Amazing what a little paint can do huh?
Speaking of paint, I was out of my Old White supply from Annie Sloan® and remembered that they started selling Folk Art Chalk Paint in the craft stores. I picked some up at A.C. Moore while I was out running some errands. You seriously can't beat the $7.99 price. Throw in a 40% coup and it's practically free 😉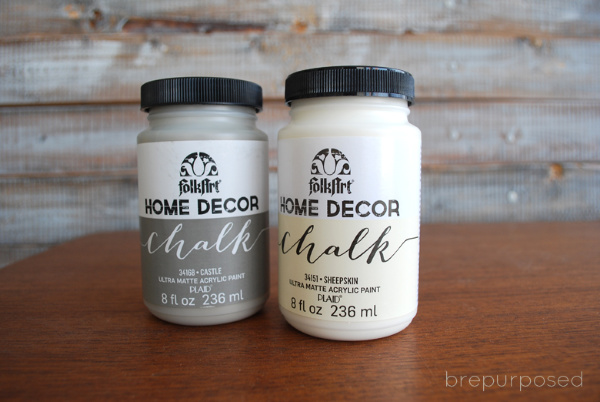 I originally planned on using the Castle underneath the Sheepskin because I wasn't sure how the purple would look peeking through, but I ended up just going with the Sheepskin.
After applying 3 coats and distressing the door it was time to attach my baskets. I got them from Hobby Lobby but wasn't feeling the color so I spray painted them.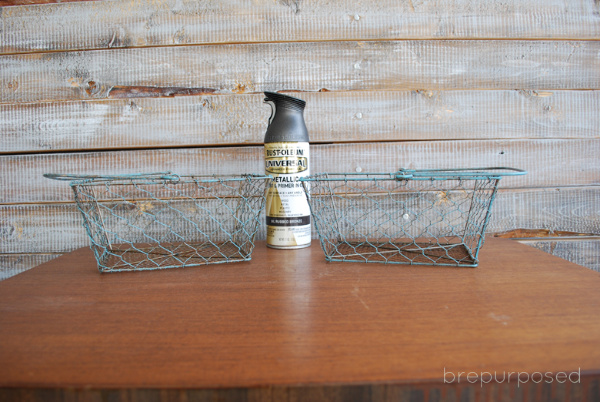 To attach them, I started by drilling two holes into the door on either side of where the little hook on the basket would be.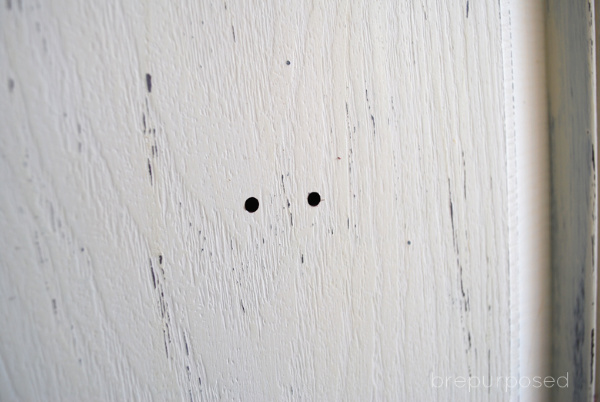 Then I looped through some string, pulled it tight and tied it in the back.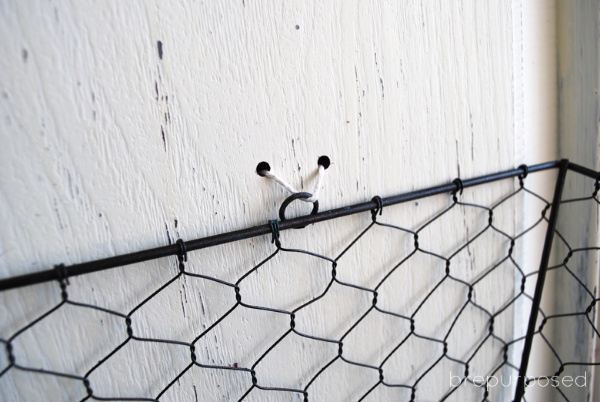 The holes were a little bigger than I planned and I didn't want to leave them out in the open like that so I disguised them with some pretty ribbon I had 🙂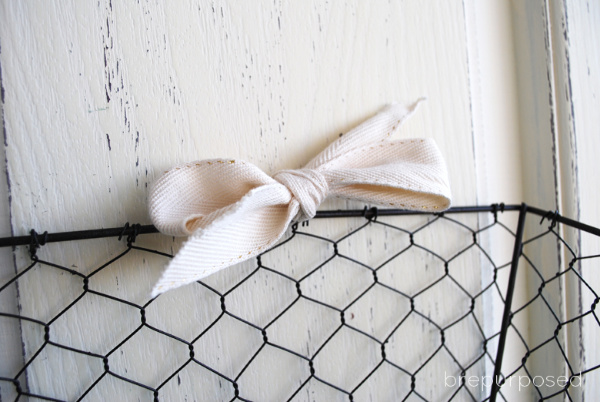 And that's it! It was really quite easy and I'll admit it turned out much better than I was expecting 🙂 Isn't it great when that happens?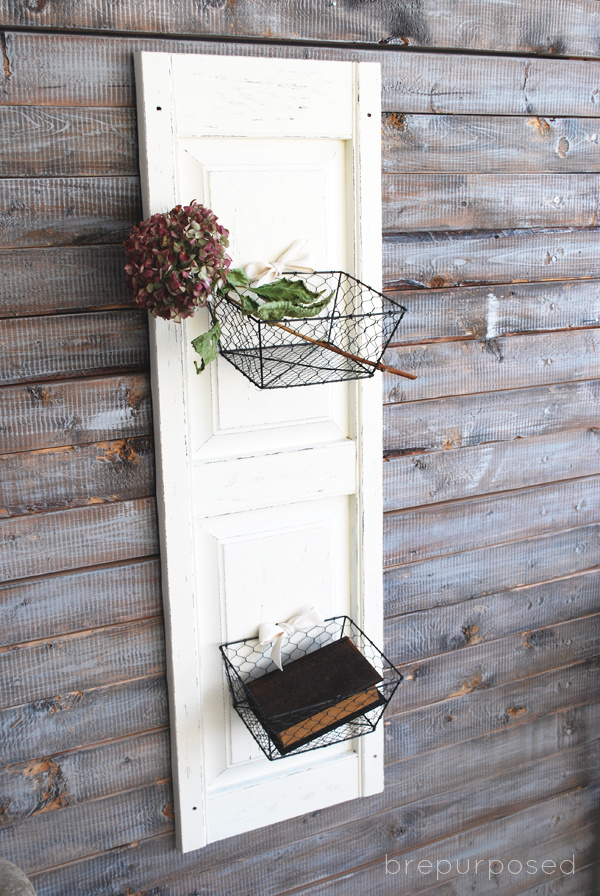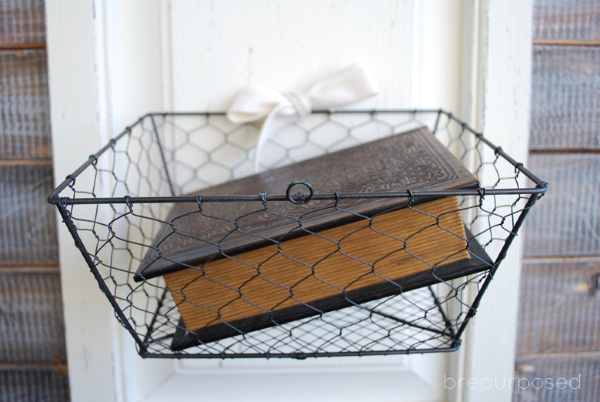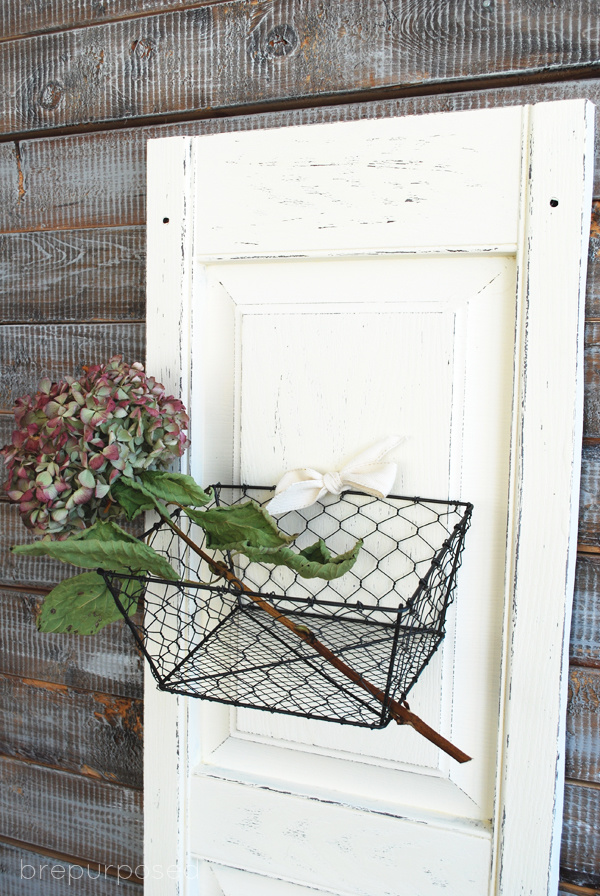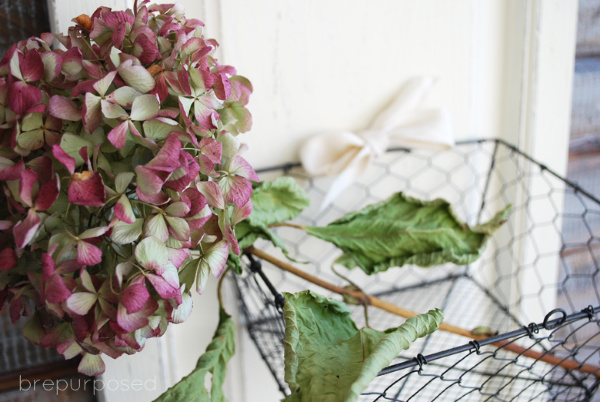 Be sure to head over to Katie's blog and check out her post here.
It was fun doing something a little out of my comfort zone that didn't have 4 legs 😉 I always look forward to these challenges and hope to bring you more crafty projects like this!
Have a fabulous hump day everyone!