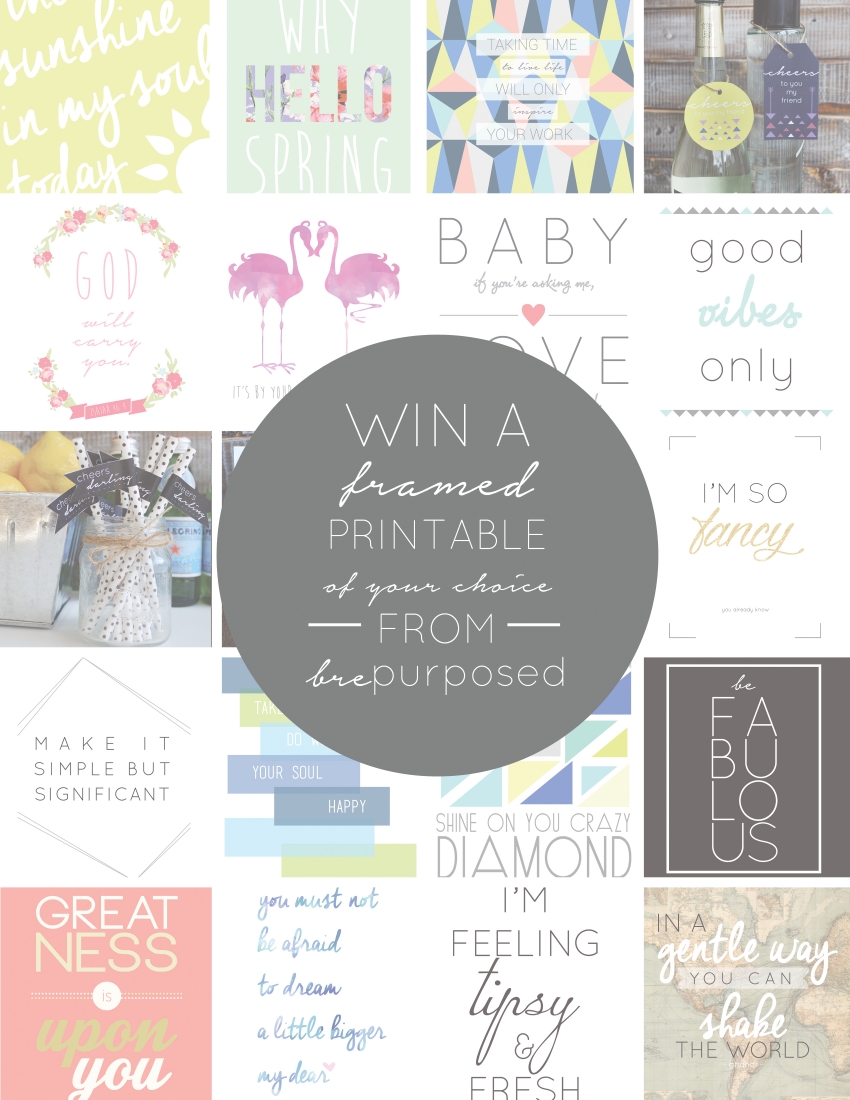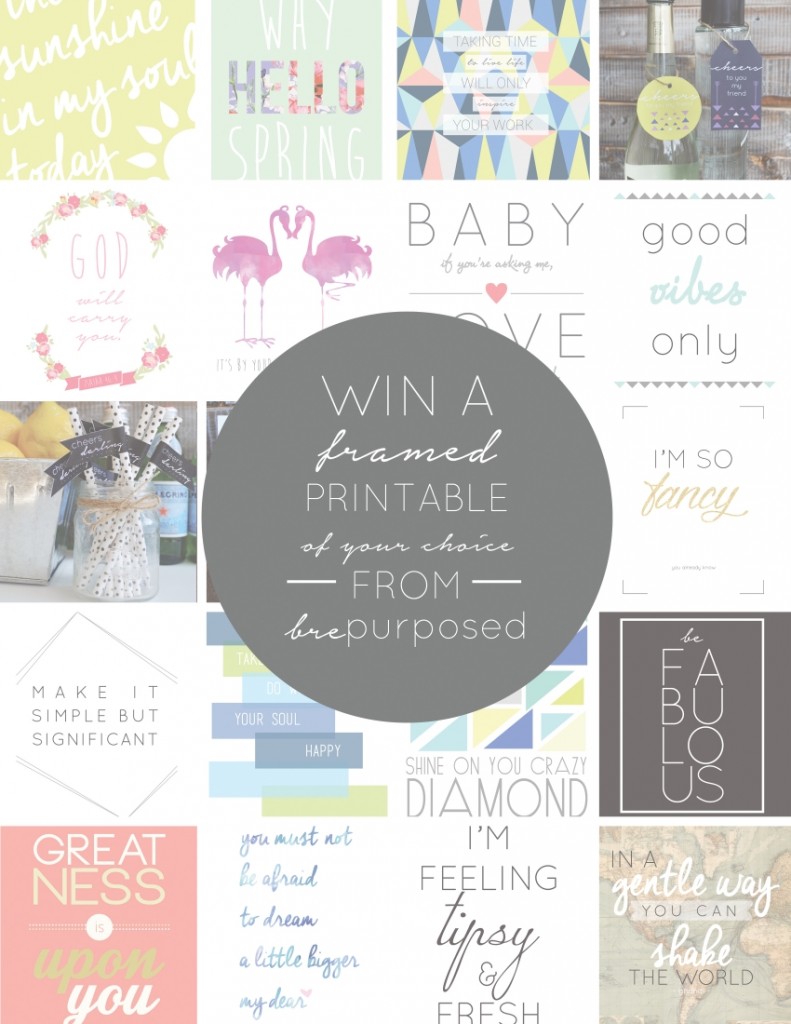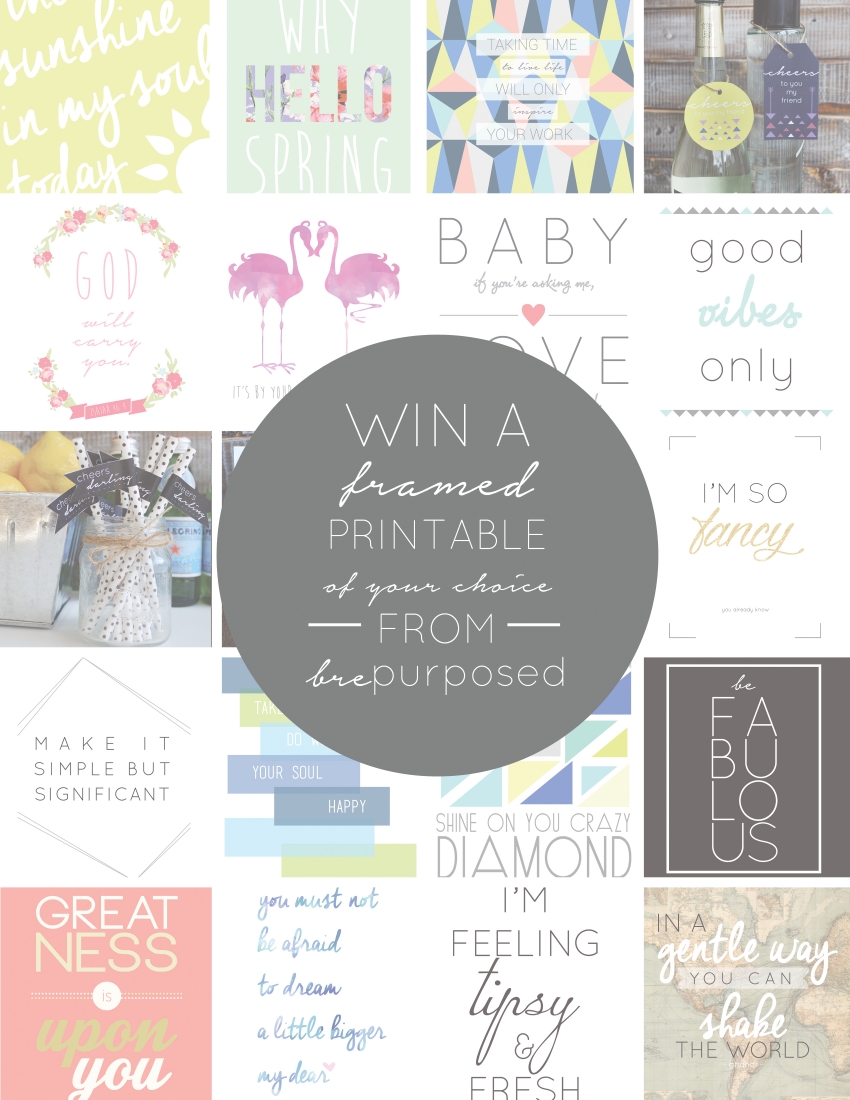 Remember when I said I had something amazing planned for the 20th week of Friday's Fab Freebie?! I wasn't lying 😉 I can't believe it's already the 20th week of these and I wanted to do something special for YOU to thank you for all your support!
Up for grabs is a framed 8.5 x 11 printable of your choice, mailed by moi to you! So take a look at my project gallery and see what catches your eye.
All you have to do is enter the giveaway below!
*You can choose between a black or white frame
*Only entries within the US and Canada will be accepted
*Giveaway ends Saturday at 5 pm
Good luck my friends!!