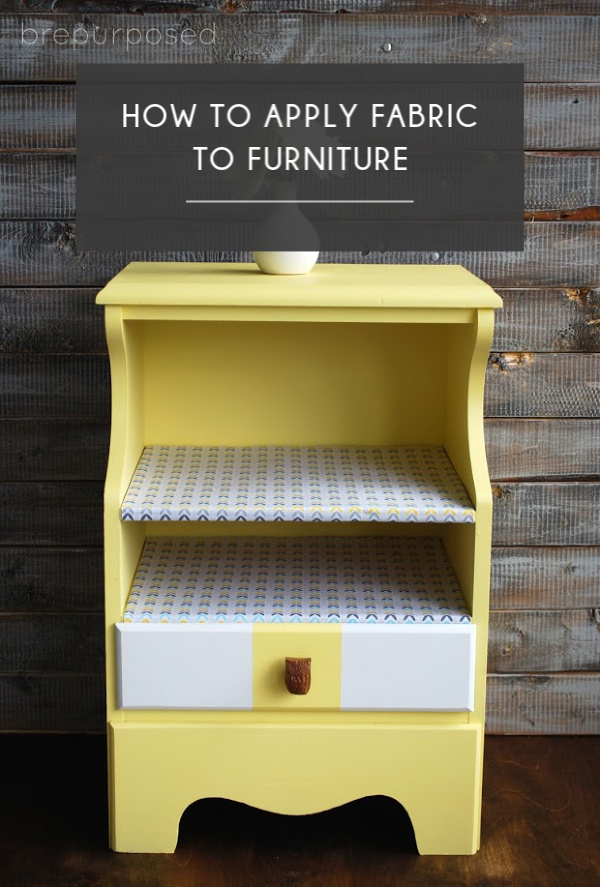 Hi friends and happy hump day! I hope you all are having a great week so far and enjoying the start of summer. It's getting quite roasty toasty around here, and I'm kinda lovin it 🙂
Today I'm sharing with you my newest project and a new method I came up with for attaching fabric to furniture. I was happy to be guest posting for Rachel over at Rachel Rossi Interior Design on Sunday. She is one talented lady, and even better, she is starting to get into repurposing old furniture! My kind of lady 😉
If you missed my post, go read it now! But here's a little sneak peak too. (Note how awesome my new backdrop looks!)
This post contains affiliate links.
HOW TO APPLY FABRIC TO FURNITURE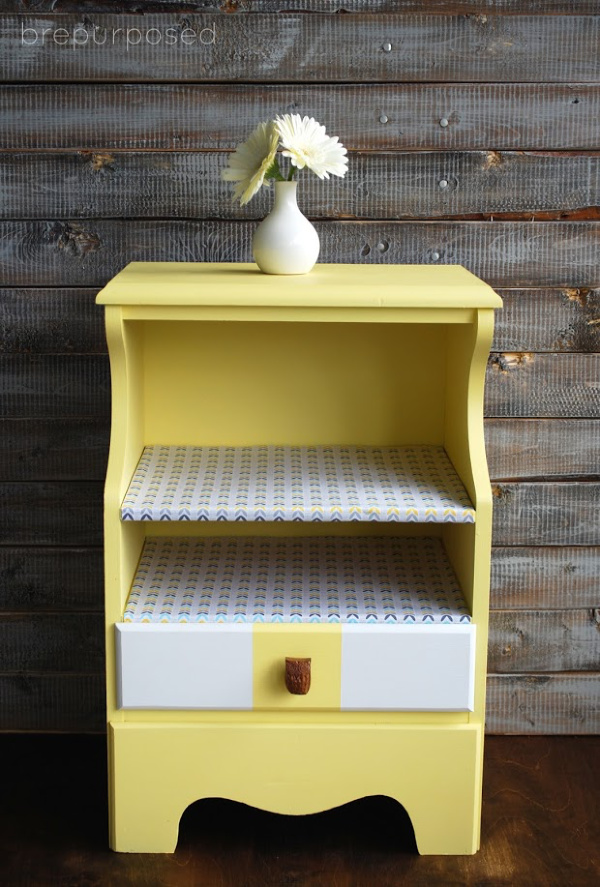 I've done a few projects where I've used fabric on furniture and I always did things the same way: with Mod Podge. Now don't get me wrong, it works great, but I've always struggled with cutting the fabric straight and getting a clean edge. The solution? POSTER BOARD!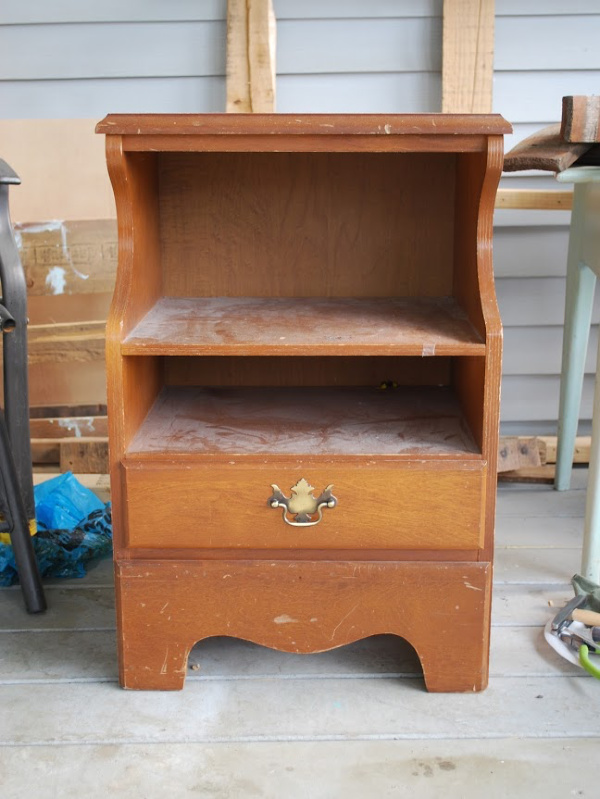 If you're still confused let me break it down for you. Now keep in mind this will only work on certain pieces, and it worked especially well on shelves. I was trying to decide how to get a super clean line on the edges without having any fraying fabric or crooked lines. And then it hit me! Paper is SO much easier to cut straight, and it's so thin you'll barely notice it's there.
STEP 1:
First I cut my paper to the size of the shelf.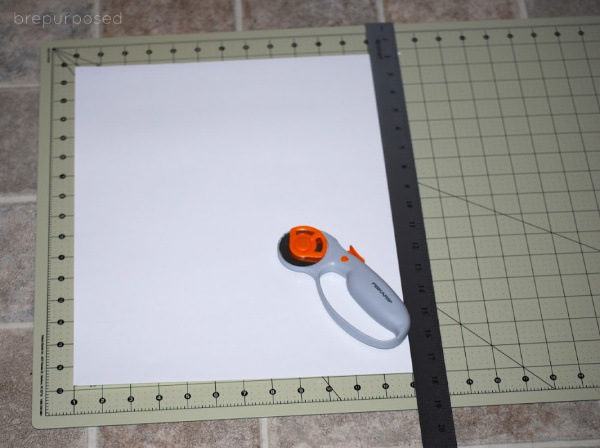 STEP 2:
Next I cut my fabric out a little bigger than the paper (roughly an inch on all sides, and a few inches on the front). I folded it over the edges of the poster board and glued it down.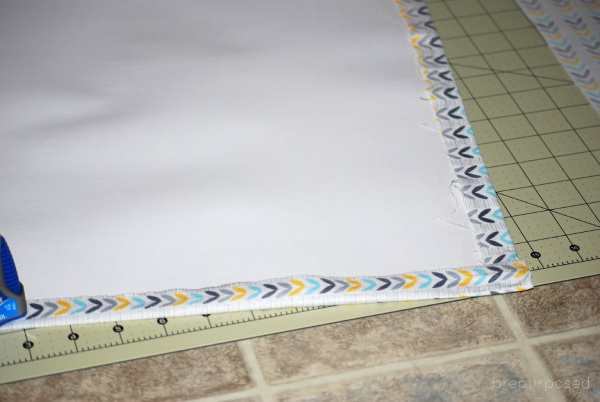 Next I took both pieces and covered the backsides with glue and some extra on the shelf itself. I found this stuff at JoAnns, but you could really use any type of glue.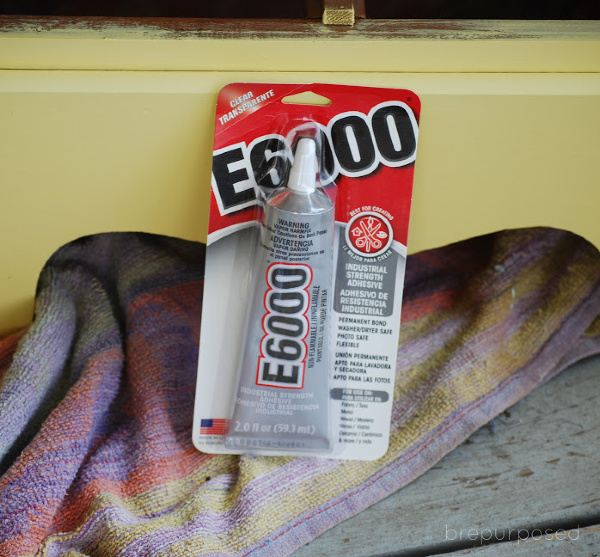 As I mentioned, I left a little extra fabric on the front end and that's because I wanted it to fold over the entire shelf.
STEP 3:
I simply used a staple gun to attach it underneath and voila! Crisp, clean edges and you would never know there was poster board under there 🙂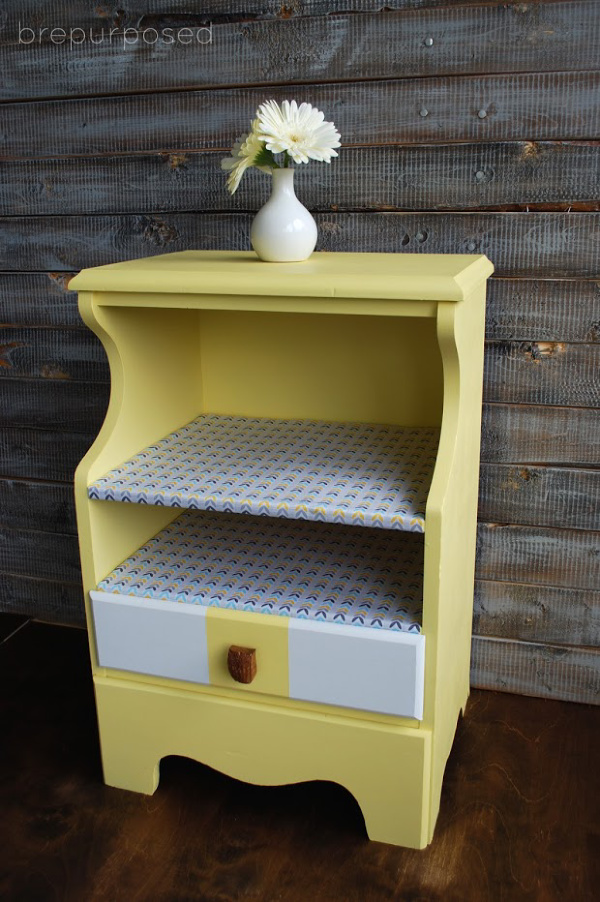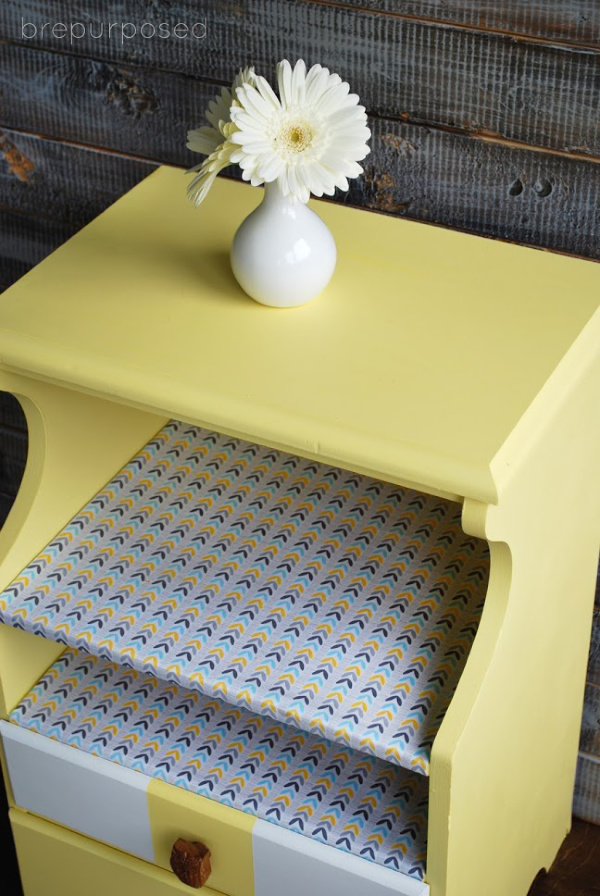 Again, this won't work for every piece of furniture and it depends what you are trying to cover, but it's a good trick to know and hopefully will save some of you some frustration in the future 🙂