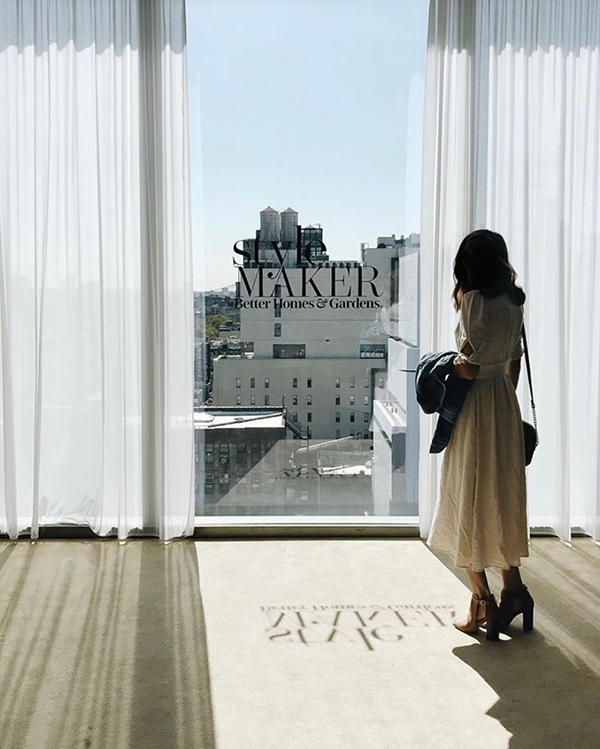 A couple weeks ago I had the honor of traveling to New York City to attend the Better Homes & Gardens Stylemaker event. This was the second year I've gone and third year I've been invited. Being pregnant with Hawkins kept me from going the first year, but I'm so glad I got invited back!
If you're wondering what this event is all about, essentially BHG invites a select group of influencers, bloggers, and creators in different categories like home, design, DIY, food and gardening to NYC. It's a one day event filled with networking, speakers, mingling with blog friends and just getting creatively recharged.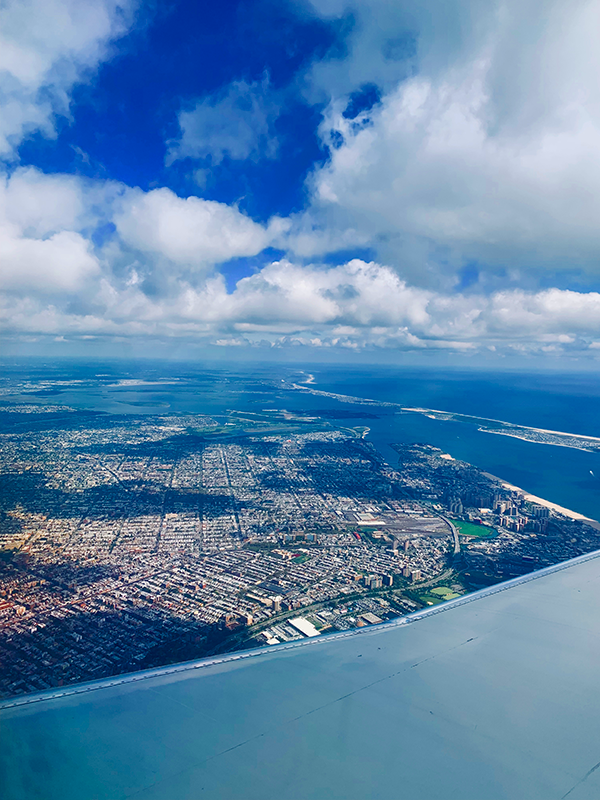 The event was held on a Thursday but we all flew in on Wednesday. And much to our surprise, when we got to our Airbnb, the street was FILLED with people, tents, games, and SO MUCH FOOD. We had no idea the largest Italian festival (San Gennaro) in the city just happened to be going on that weekend and was literally right outside our door. I was starving and grabbed some meatballs and a cannoli before heading up to our apartment.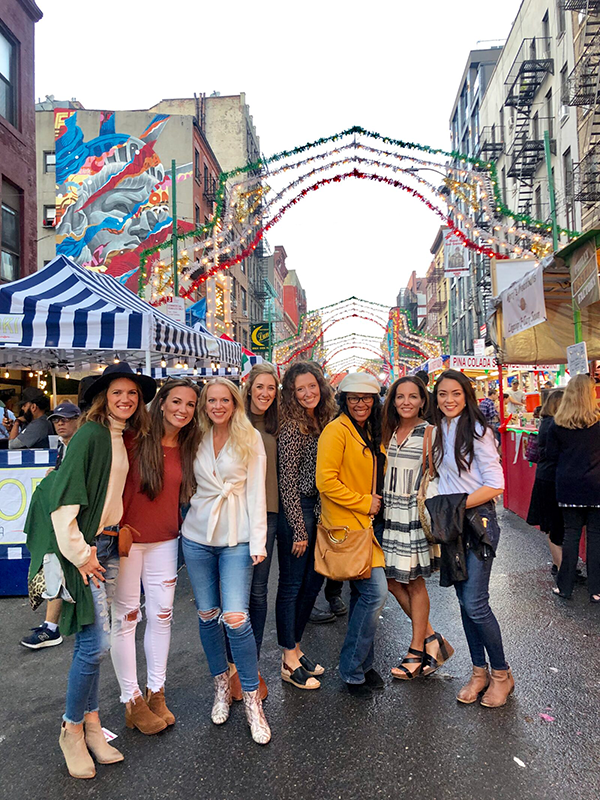 Left to Right: Aniko, Katie, Beth, Me, Ashley, Ursula, Julia, Julia
We actually stayed in the same building the year before- this one was a similar layout and was SO huge. Especially for New York. And we needed it because there were 7 of us. We went out to eat at a cute place nearby. Great atmosphere, food was just ok. We called it an early night since our event was the next morning!
It was again held in the The Public hotel on the 17th floor which has incredible views of the city.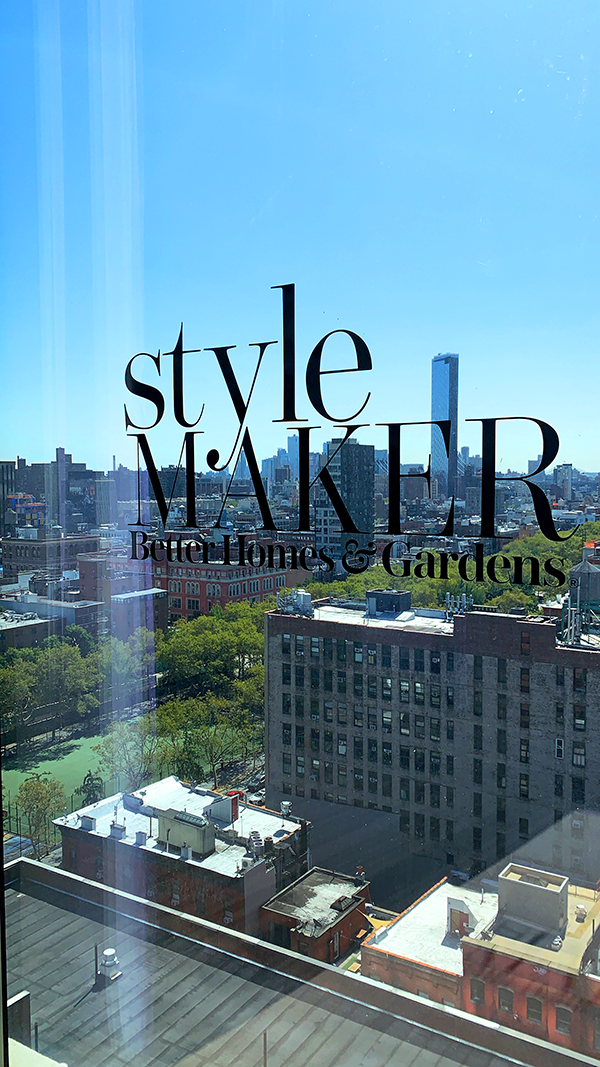 Once we arrived we got our event folders, name tags and then had some breakfast and got to squeeze all our friends! It's weird when your job is mainly online yet you make such amazing connections with people doing the same thing as you. Getting to see them (and meet some of them for the first time!) in person is such an incredible thing.
Most event photography is from David Keith Photography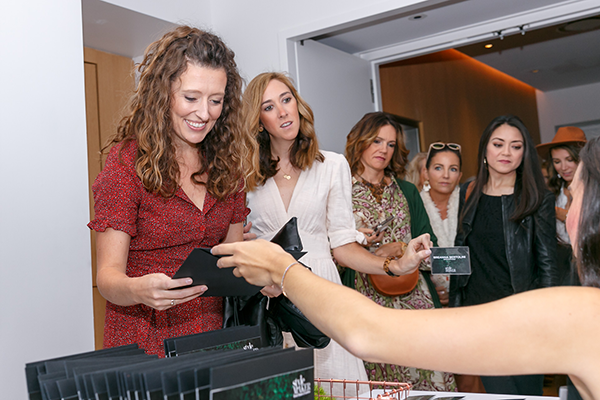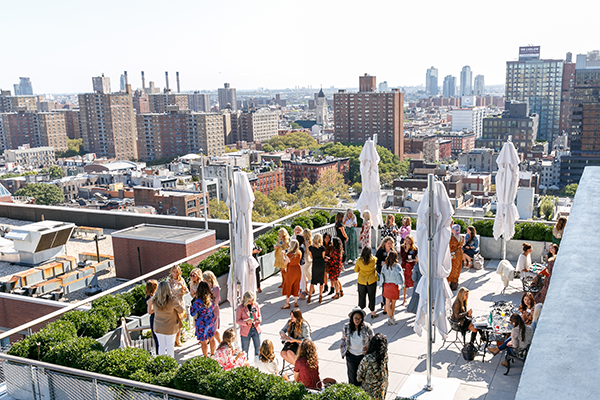 Our first speaker of the day was Patty Morrisey. She's a certified KonMari consultant and is basically Marie Kondo's left hand woman. I was interested to hear what she had to say, but we tried KonMari-ing our stuff and it never really stuck ha. But I was sooo blown away by Patty because she didn't focus so much on the organizing but finding true happiness in your life through measuring success in ways other than looking at numbers. I'm going to chat more about this soon because it totally left an impression on me!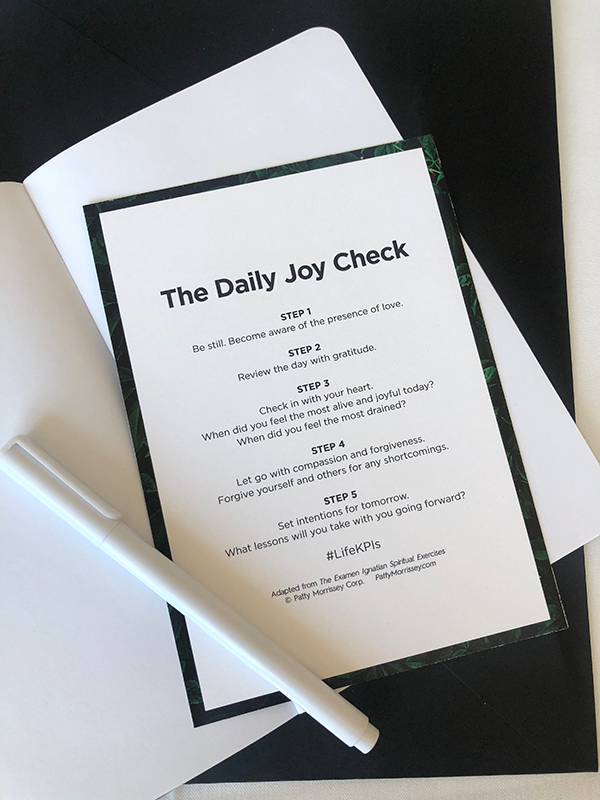 We had a short break before our next speaker, Marian McEvvoy. Stephen Orr, the editor of BHG, interviewed her and although I had never heard of her, I was instantly drawn to her and captivated by her every word. She started her career at Women's Wear Daily, went to W Magazine, lived in Paris, and became the editor in chief at ELLE Decor.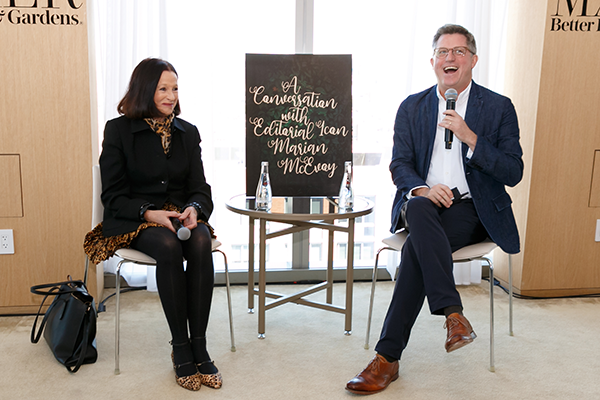 She also worked at House Beautiful briefly and now makes her own pressed floral art and is obsessed with her glue gun. You do you, Marian!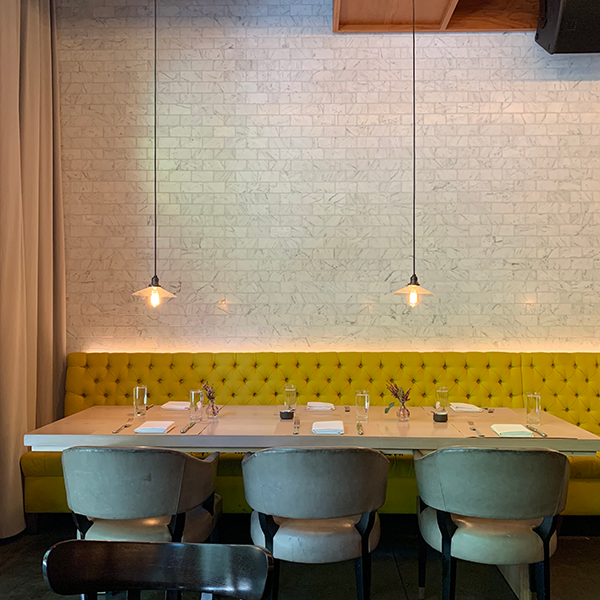 We then headed downstairs for lunch and oh my goshhh was it the cutest. We literally all took our phones out and started gramming it because that's what bloggers do :-p We snuck out to the patio for a quick peek and some more fun photos.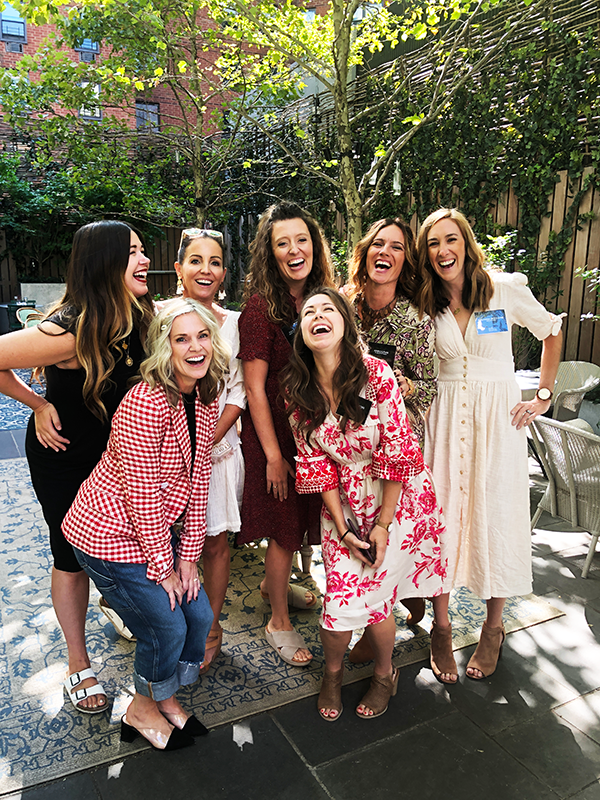 Back upstairs the first session of the afternoon was about starting a Podcast, which is NOT for me but was still very interesting to listen to.
There were lots of networking breaks and Behr paint was one of the sponsors this year. They had this giant bear that you could paint which was really quite relaxing and enjoyable. I promise I was having fun 😉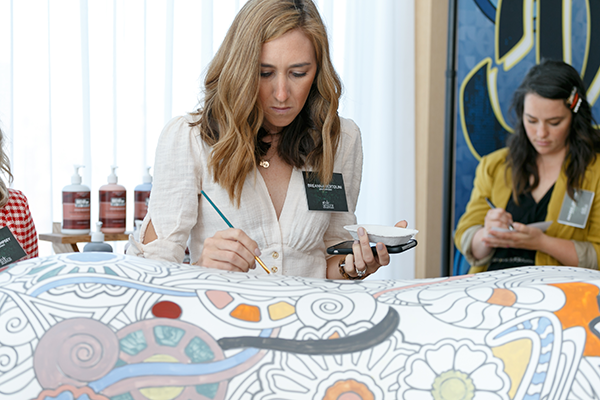 Lastly, the keynote speaker, Bobby Berk! I hate to admit it but I've never watched an episode of Queer Eye! But now I want to. Bobby was amazing and his story is absolutely incredible. He started with nothing, has no formal education, yet has persevered and created such a name for himself. He was humble, kind and funny and let us all bombard him for pictures.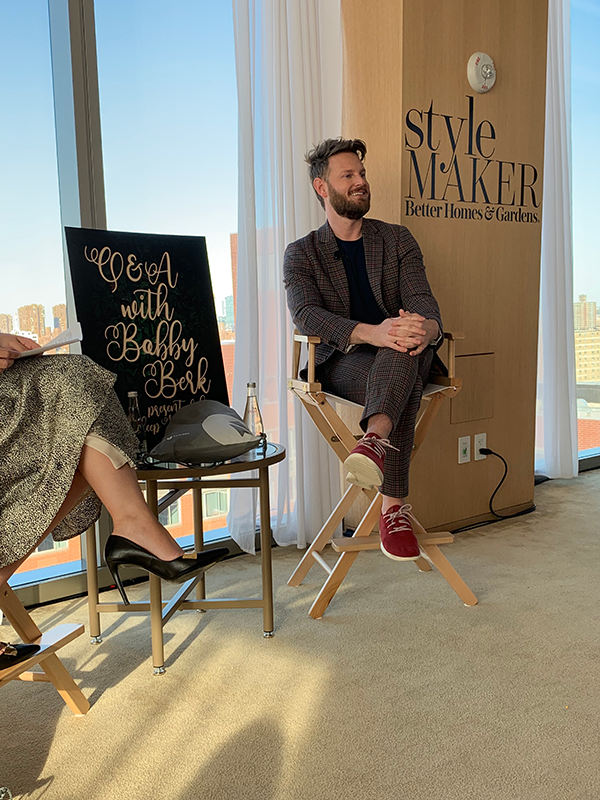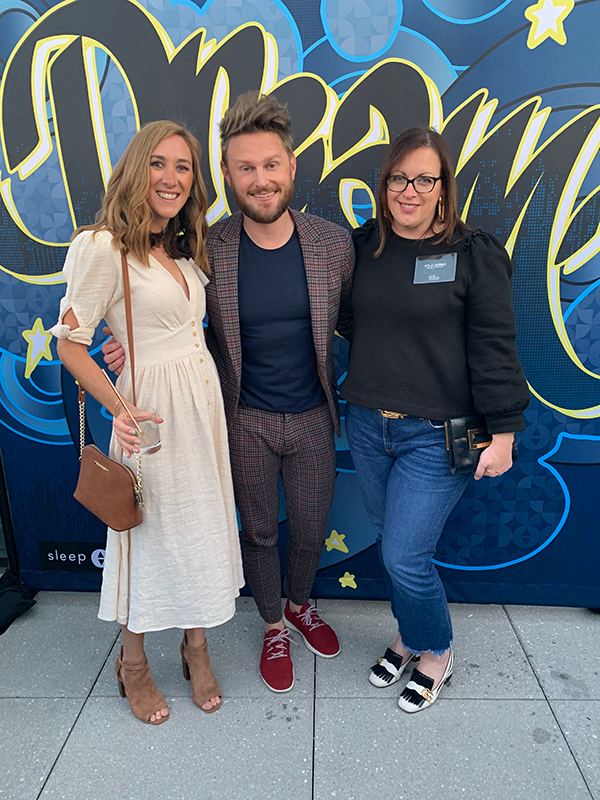 Me and my girl Kyla from House of Hipsters!
The day ended with a cocktail hour on the rooftop with more networking and of course yummy drinks and hors d'oeuvres. We hit up another roof top bar to end the night and headed back to our Airbnb with full hearts after an amazing day.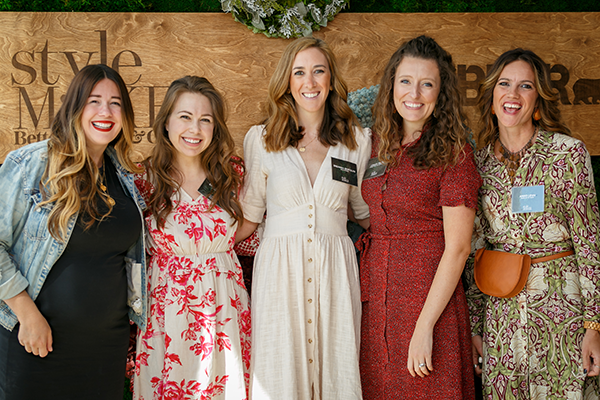 Jenni, Erin, Me, Ashley, Aniko
Since the event is only one day, we decided to stay another couple of days because #nyc. I mean, how often do I get to travel with no kids?! Might as well take advantage of it right? 😉 So Friday we talked shop for a bit – all about the ins and outs of blogging and using social media for your business. There's no rulebook to follow when it comes to blogging, so it's always interesting to talk to other people in your field to see how they are doing things.
After a delicious Vietnamese meal we ordered in, we headed out to explore the city. One of my favorite spots was Argosy Bookstore. It was recommended by Jenny Komenda and it did not disappoint. It's full of old books and vintage art prints. I could have stayed there for hours looking through everything. I found an old book page with a picture of my hometown (Skaneateles, NY), a unique map of Ohio shaped like a heart, and a gorgeous lithograph print I immediately felt drawn to.
I fell in love with this piece as well, but it was a little outside my price range. I was so inspired by the color palette!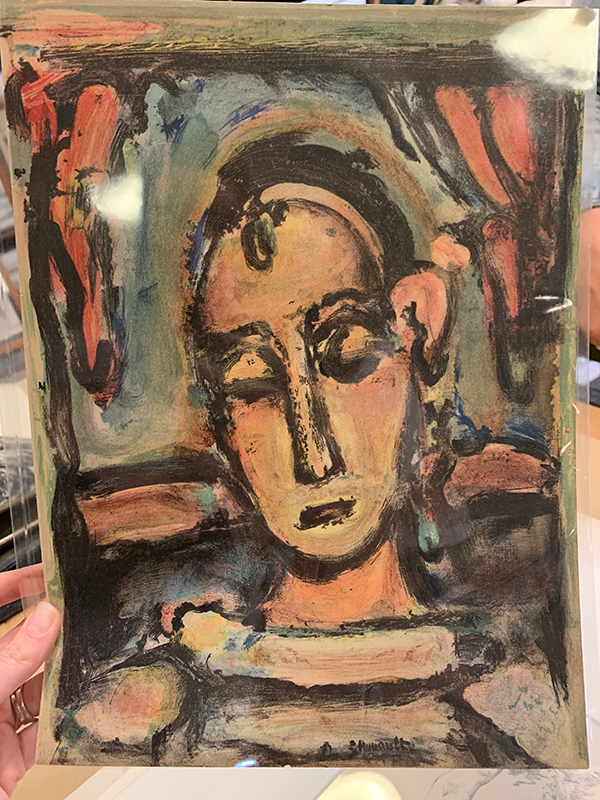 Next up, we strolled over to the Upper East Side to drool over all the cute houses and use them as a backdrop for more photoshoots for instagram of course.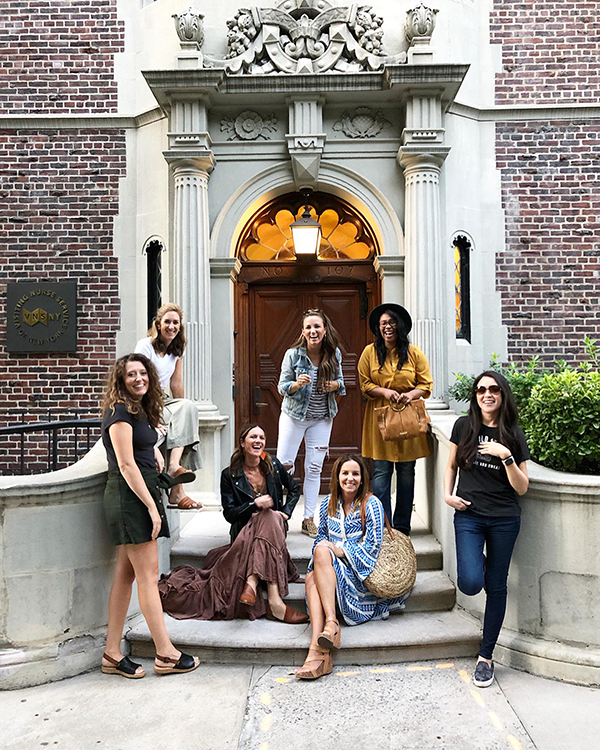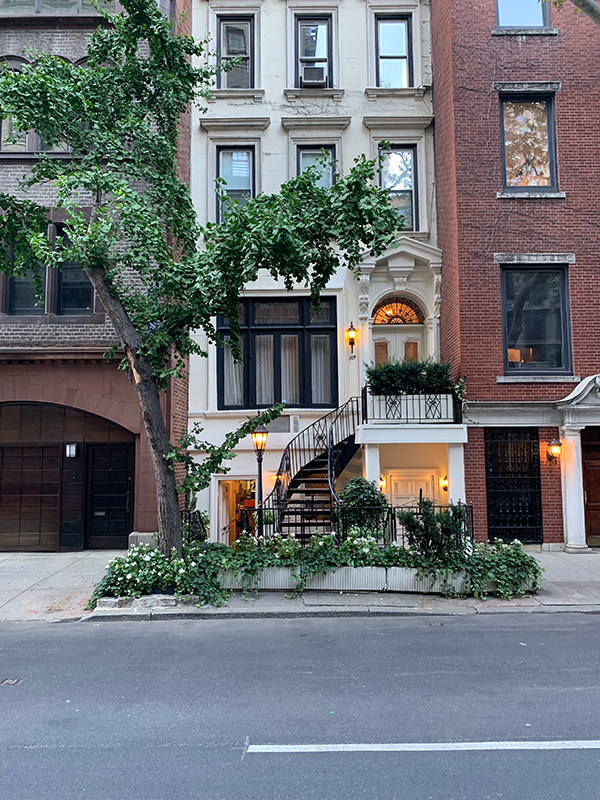 We dropped the ball and didn't make any dinner reservations for the night and after walking around for which felt like forever getting turned away from place after place, we stumbled into Jane Restaurant who miraculously had space for all 7 of us. I think we all would have eaten ANYTHING at that point, but little did we know we were about to have the best gnocchi EVER. My mouth is watering just thinking about it. I think by the end of dinner, 7 orders had been brought to our table. #noshame.
The next day we headed to Brooklyn for brunch at Le Barricou which I highly recommend. So so delish. From there we went to the Brooklyn Flea which was small and wasn't too impressive but fun to wander around. We hit up a few more shops and then took the ferry back to Manhattan.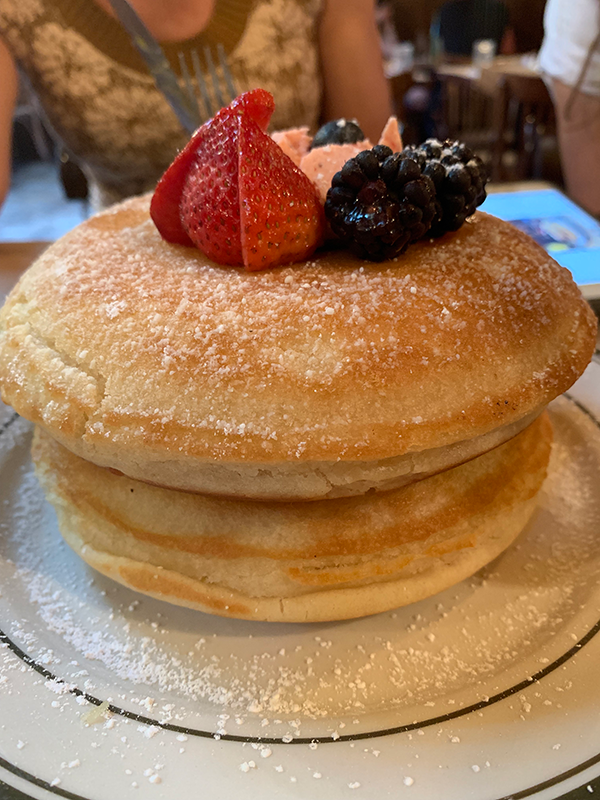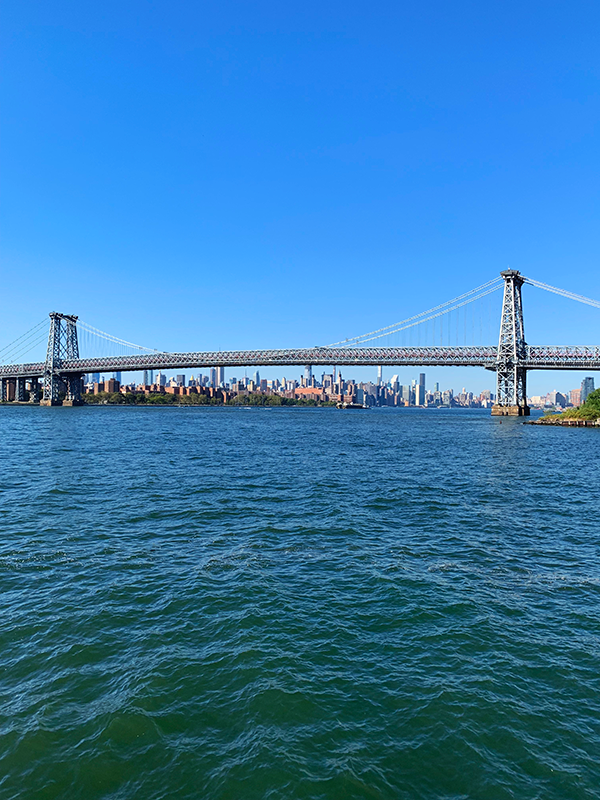 A few of us decided last minute to head to Times Square and get tickets to see a Broadway show. We went with Waitress which I didn't know much about but it was SO good. Jordin Sparks was the lead and she was AMAZING. And also seems like a sincerely genuine and nice person. Seeing a show was one thing I wish we had done on this trip last year so I'm so glad we got to do it this time!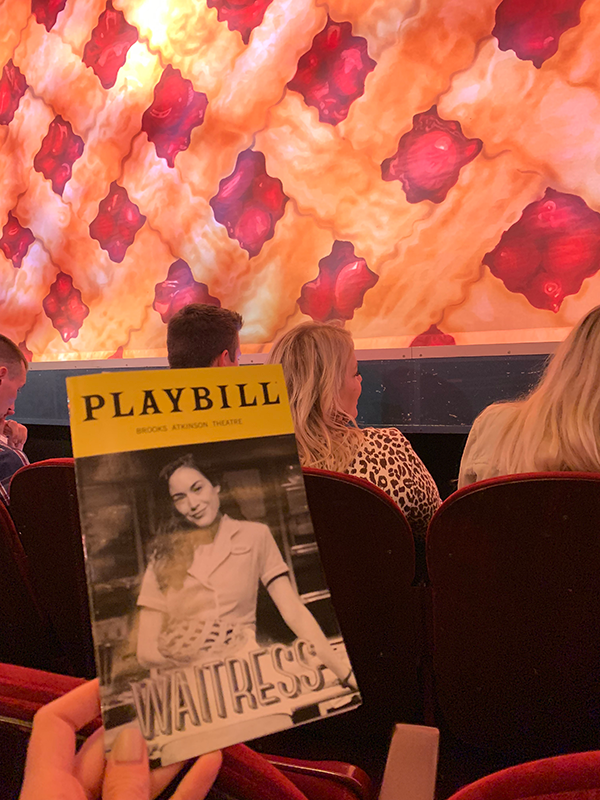 I flew home on Sunday and I was definitely ready to get back to my babes. I love to visit NYC but 4 days is about all I can handle.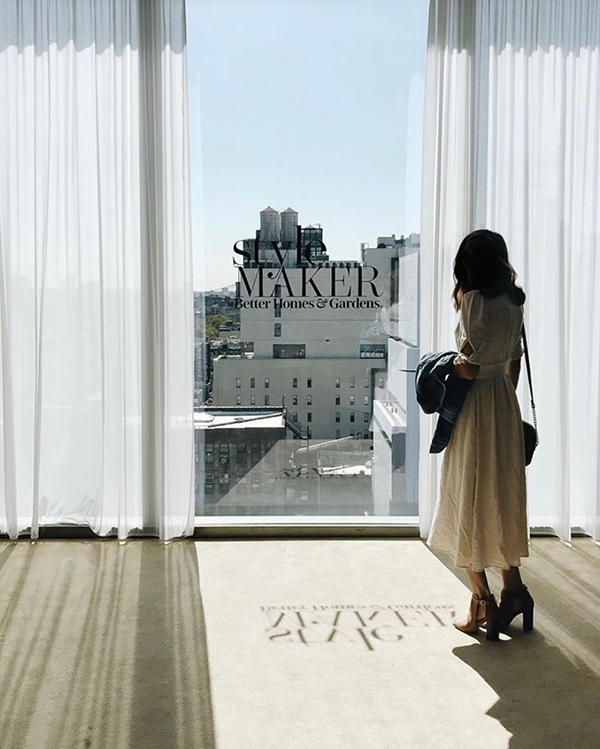 I adore this photo my friend Erin captured of me!
I'm so thankful that Better Homes & Gardens continues to choose me as a Stylemaker and I get to experience this day with some of my best blogging pals. Next year will be the 10th anniversary of the event, so I'm looking forward to hopefully heading back for that! <3