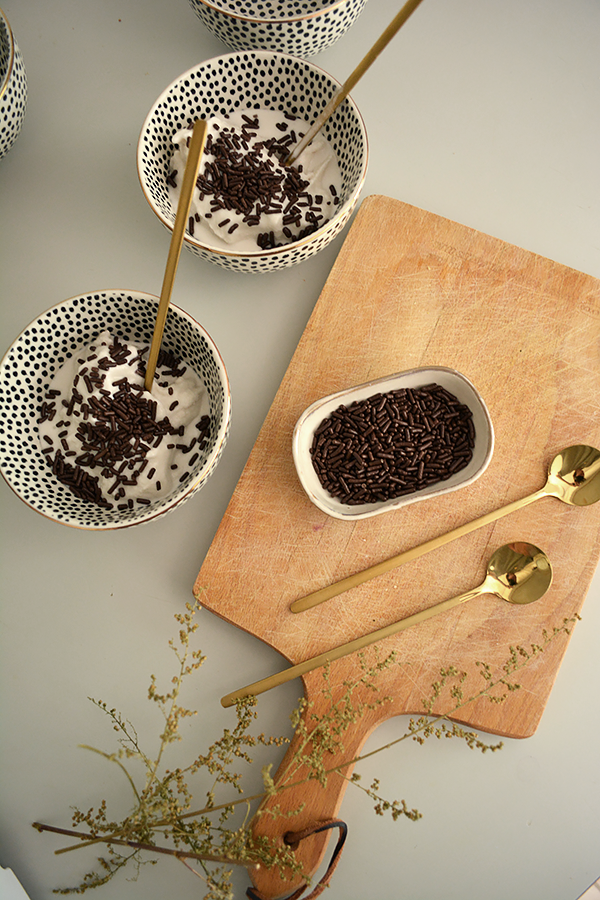 Is it even summer if you don't eat tons and tons of ice cream? I decided to try making our own and this homemade coconut milk ice cream did not disappoint!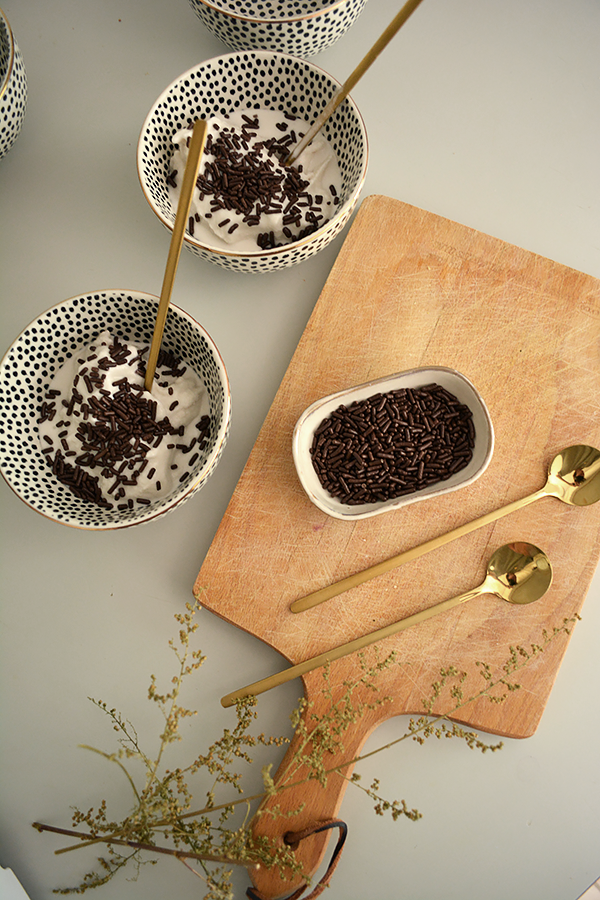 This post is sponsored in thanks to Walmart.
I remember growing up we had an old fashioned ice cream maker that you filled with ice and had to hand churn. It was always such a fun treat and a childhood memory I'll always remember.
Ice cream makers have come a long way since then and I opted for one that required a little less muscle :-p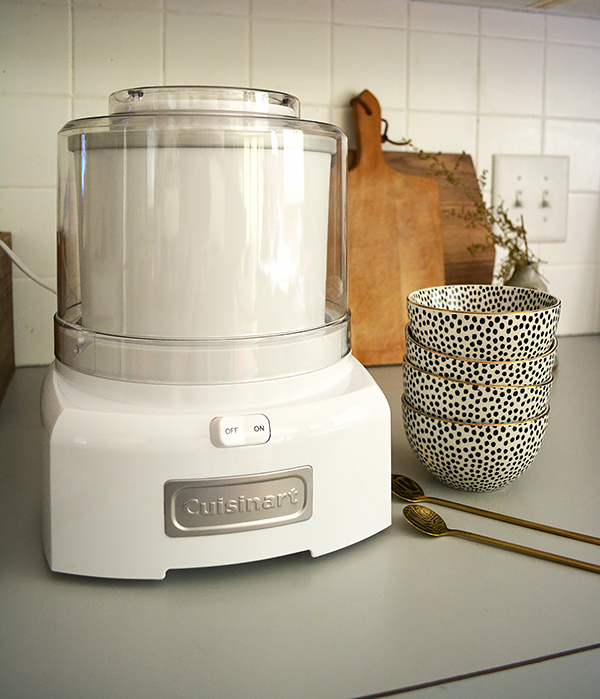 I've been more and more impressed with the selection of products at Walmart lately. I found this affordable ice cream maker that was so easy to use but I couldn't resist getting some other goodies to go along with it.
Walmart Home has a new Wow & Now section in select stores and online that highlights on trend items at can't beat prices. That's where I found these cute black and white speckled bowls that are the perfect size for a sweet ice cream treat!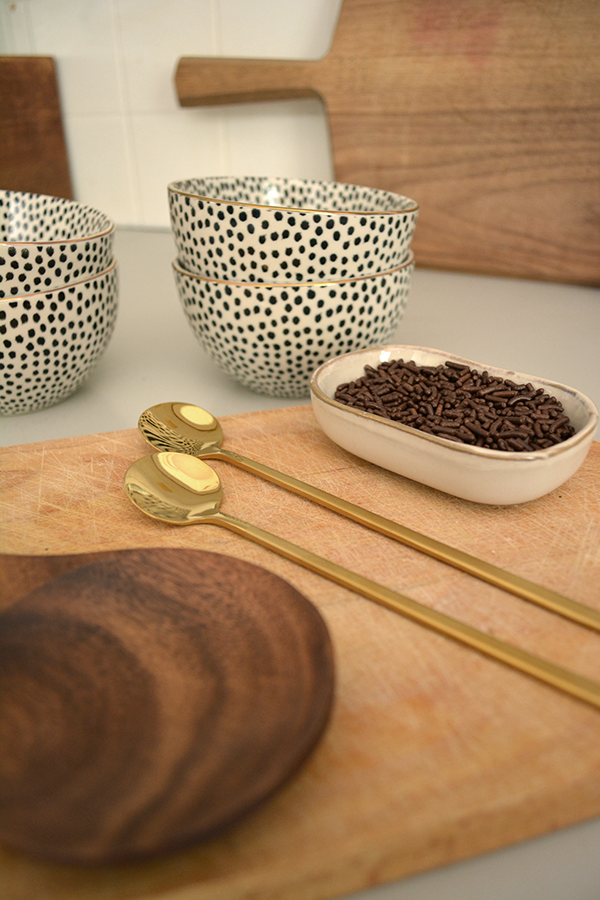 And how cute are these skinny gold spoons?! The kids now refer to them as our ice cream spoons and I hope this is the start of our own little tradition.
SHOP MY FAV FINDS FROM THE WOW & NOW SECTION

Now let's talk about the ice cream! I don't really drink or use regular milk but prefer oat, almond and coconut because they taste better and are creamier. So I thought it would be fun to try ice cream with one of them.
I found a super easy coconut milk recipe with only 3 ingredients which seamed not so daunting for my first attempt at this.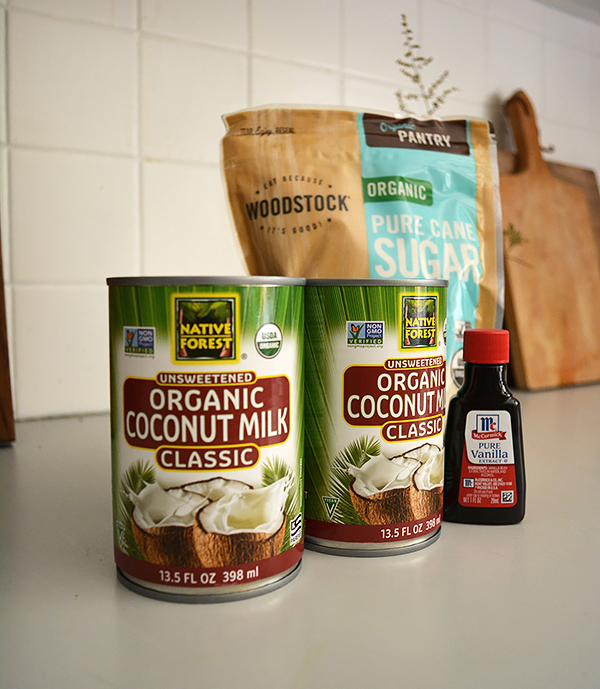 I really had no idea what the process of making ice cream was but it was surprisingly easy. It just takes a little planning ahead!
The main thing is to make sure you put the bowl of your ice cream maker in the freezer the night before you want to make it. Then you just throw everything in a saucepan until the sugar is dissolved.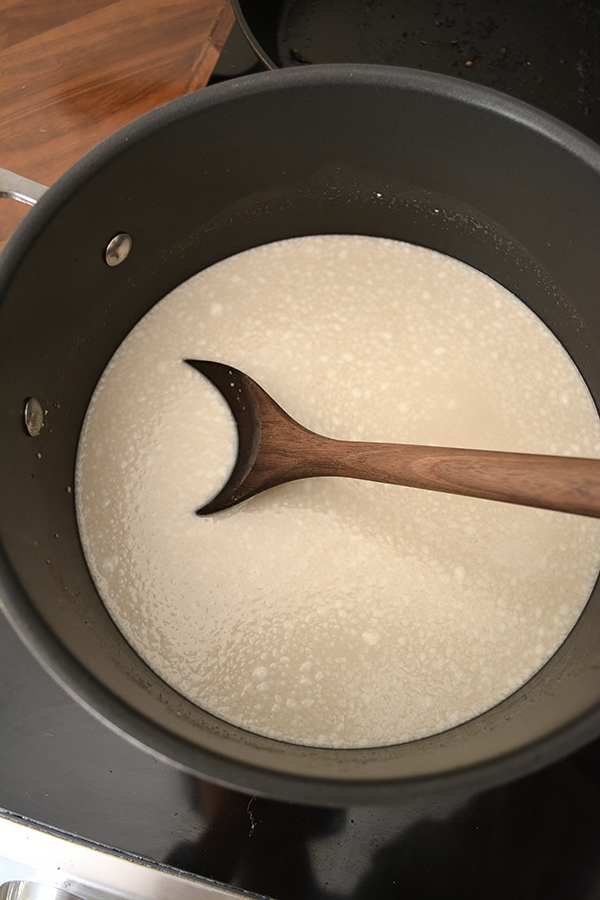 This then goes in the fridge until it's cool or overnight. I did it overnight just to be safe but it's definitely not necessary. Once it's cool you pour it into the bowl of your ice cream maker, turn it on and watch the magic!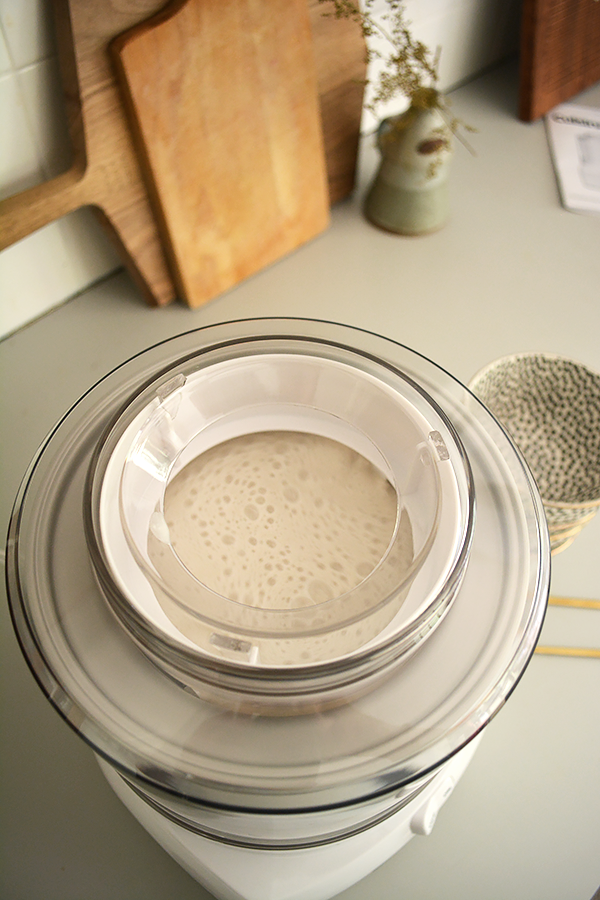 Ours took about 20 minutes to get to a nice thick and creamy consistency.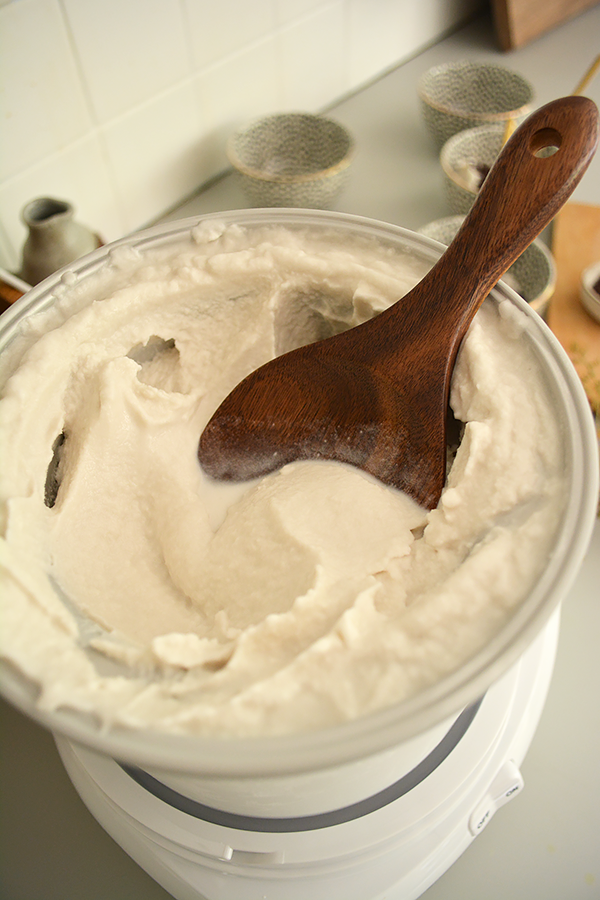 After it's reached your desired thickness you can enjoy immediately with toppings of your choice, or put it directly in the freezer to enjoy later!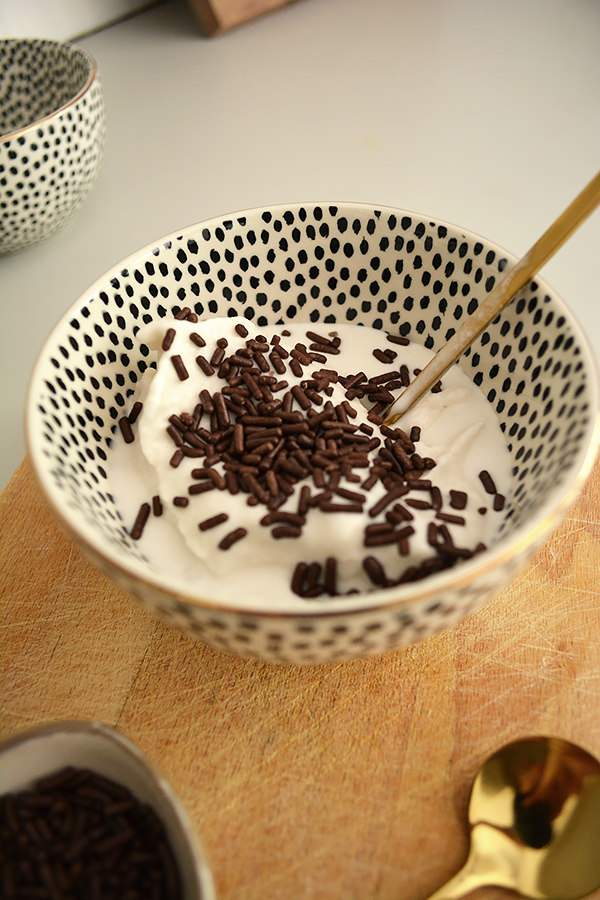 It was a big hit with everyone!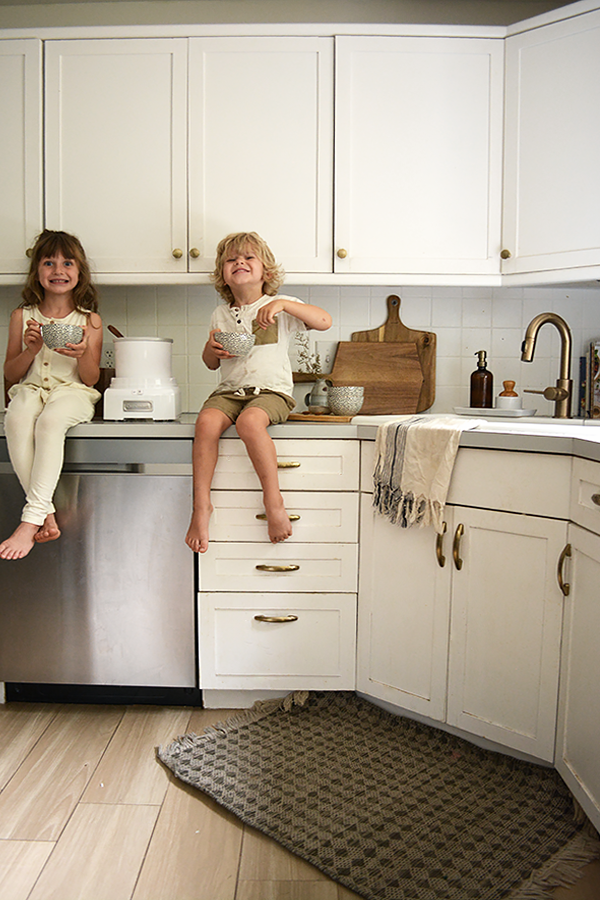 Now that I've realized just how easy is to make homemade ice cream, I can't wait to try other flavors and recipes. I hope you enjoy this one! Be sure to check out Walmart's Wow & Now page for more affordable and cute home products!
HOMEMADE COCONUT MILK ICE CREAM RECIPE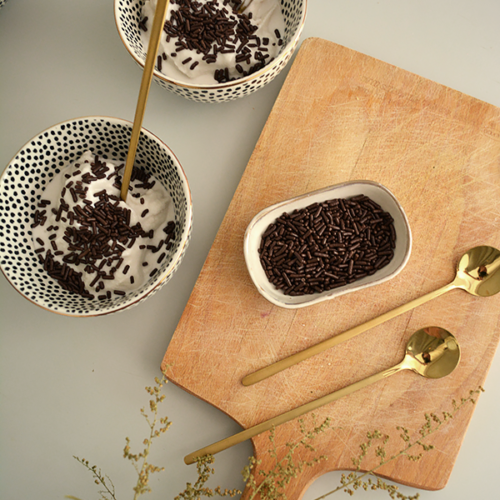 Print Recipe
Homemade Coconut Milk Ice Cream
An easy 3 ingredient recipe that is thick, creamy and oh so delicious!
Ingredients
3

cans

full fat coconut milk

1/2

cup

sugar of your choice

2

tbsp

pure vanilla
Instructions
Put all ingredients in a saucepan and heat over medium-low heat until the sugar is dissolved. Do not bring to a boil.

Remove from heat and place in your fridge until cool. Approx. 2 hours or leave overnight.

Process according to your ice cream maker's directions. Ours took 20 mins.

Serve immediately with your favorite toppings or store in an air tight container in your freezer.
Notes
*full fat coconut milk is key - low fat will give you a very ice consistency.