Guess what day it is?! Ok, yes it's hump day, but it's also Monthly DIY Challenge day! Last month was a little weak sauce because only two of us participated, but almost everyone is back today sharing fabulous Dollar Store Crafts!
DIY STRING WRAPPED WOODEN UTENSILS
If you're a newbie around here, I'm so glad you're here! And want to tell you a bit about these challenges. Every second Wednesday of each month, me and my bloggy buds get together and come up with a project based on the same material or theme.
We've done things like wood slices, doors and plumbing pieces; and like I said, this month's theme is Dollar Store! We don't usually have many rules, and for this challenge, we just had to create something from a dollar store item.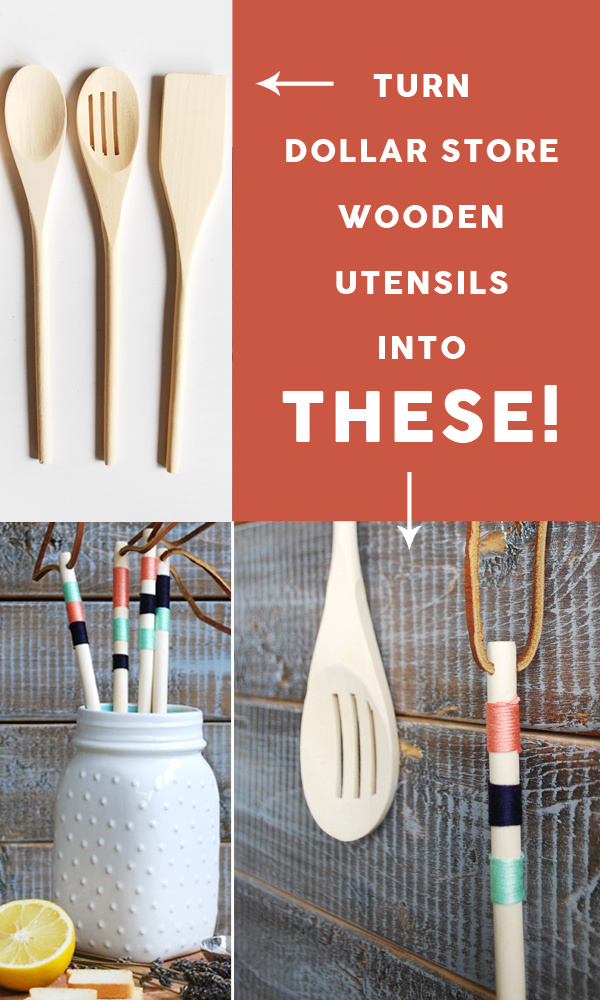 So as you can see, I created some fun String Wrapped Wooden Utensils. They would make the perfect gift or a fun way to bring a little color to your kitchen!
---
SUPPLIES
:: Wooden Utensils ( I got mine from Dollar General for $1.65)
:: String
:: Leather Rope
Also needed: Super Glue and a Drill
---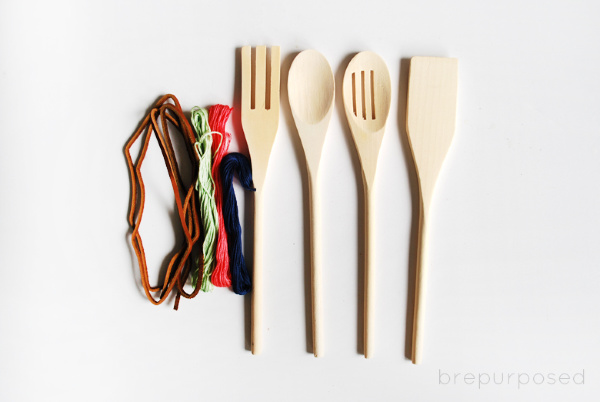 STEP 1:
I started out by drilling a hole in the ends of each utensil.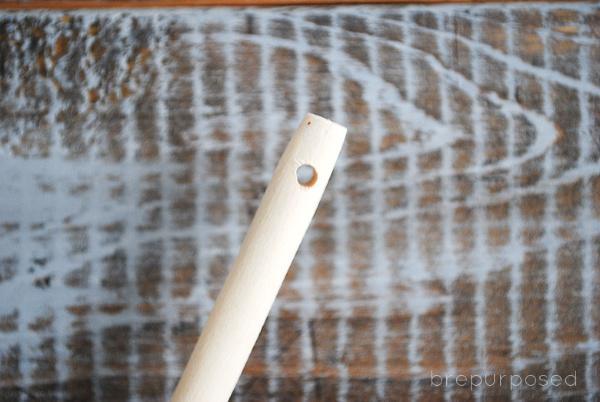 STEP 2:
Next glue down the end of your string on the back of the utensil. Once that dries, start wrapping until you get to your desired length.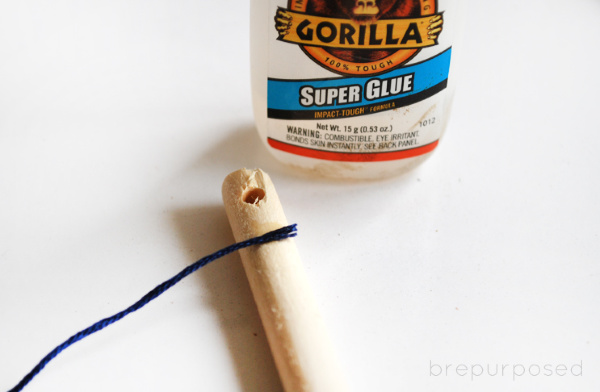 When you end one color and start another, make sure you're gluing the ends on the back side, so everything from the front looks nice and smooth and even 🙂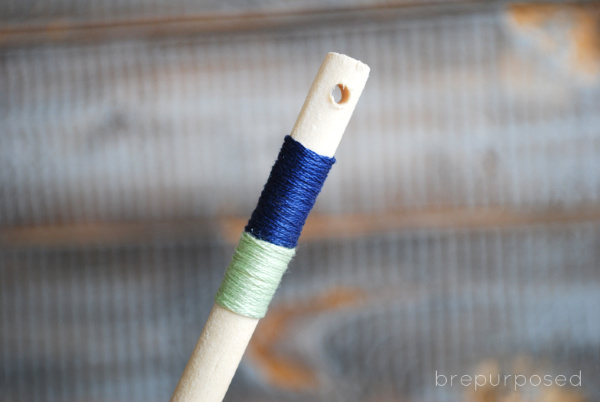 You can be as creative as you want here, combining different colors and wrapping each one different lengths and even leaving some space between them!
STEP 3:
Next you'll cut your leather rope to your desired length and fill the hole with your super glue. Stick both ends in and let it dry.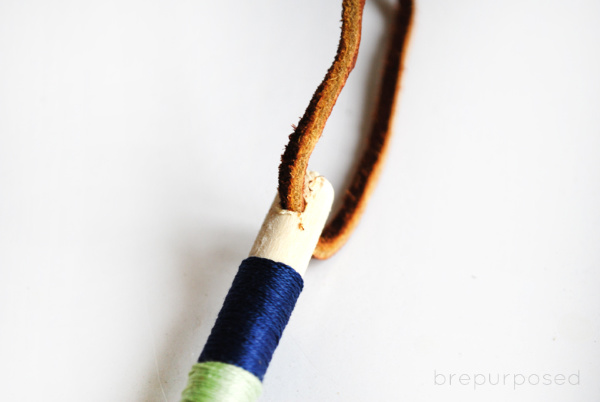 And that's it! This really is a super easy DIY that's budget friendly too. You can keep them in a jar or even hang them individually on your wall like art 🙂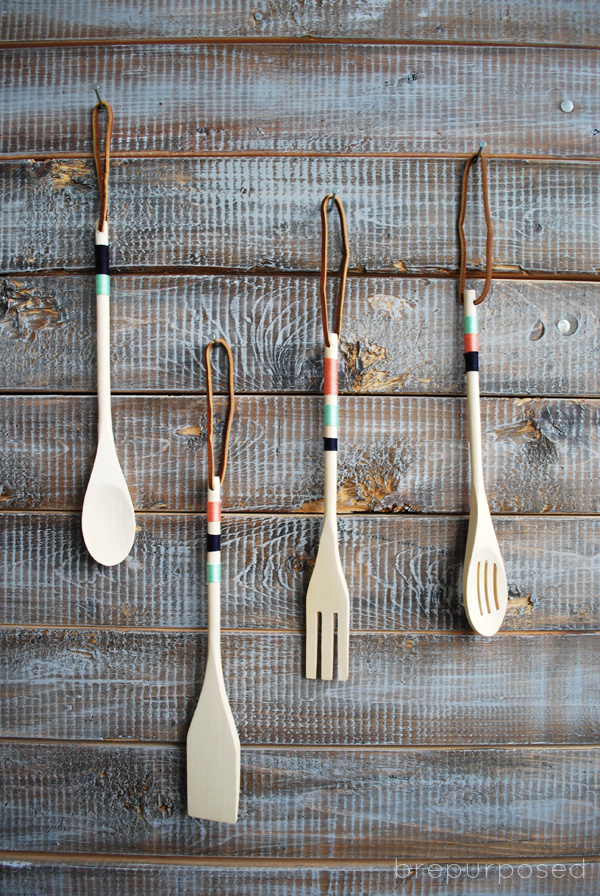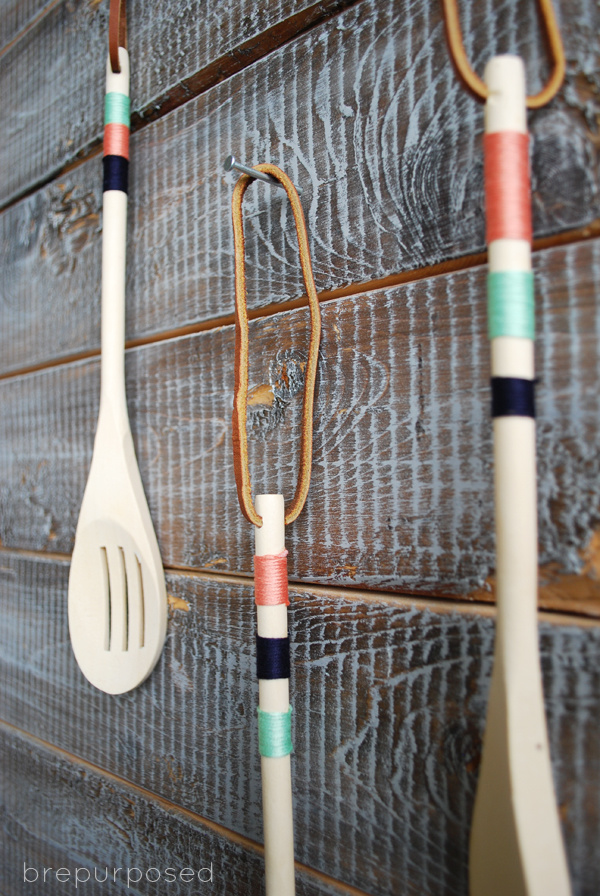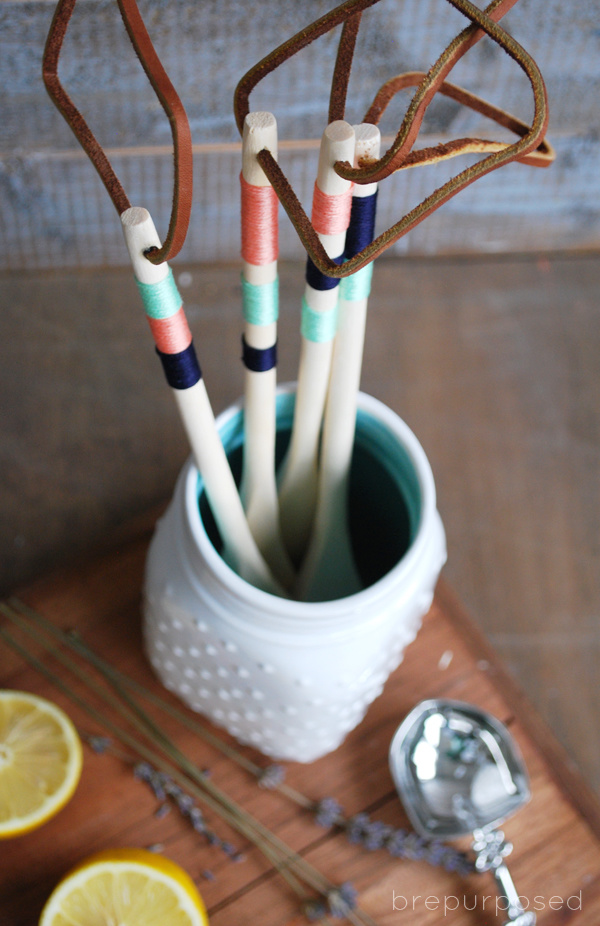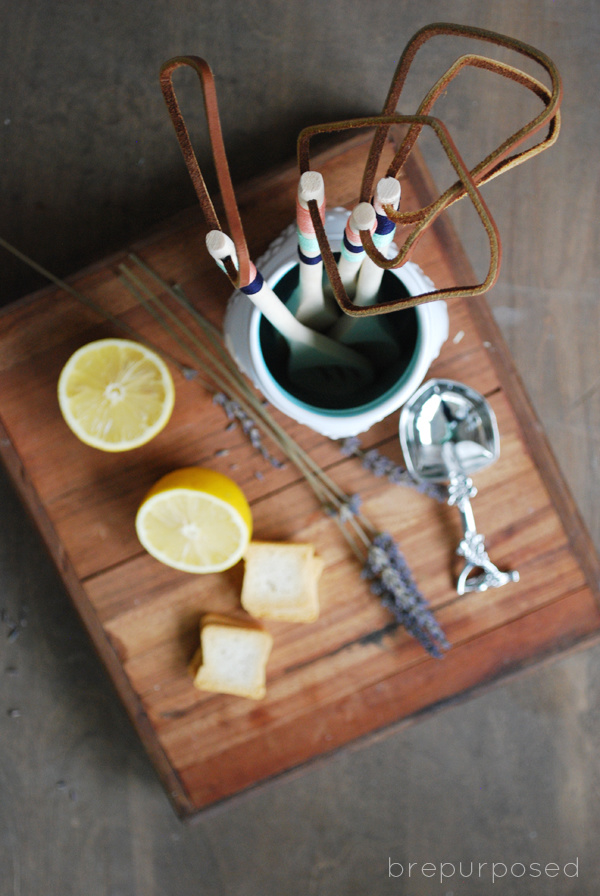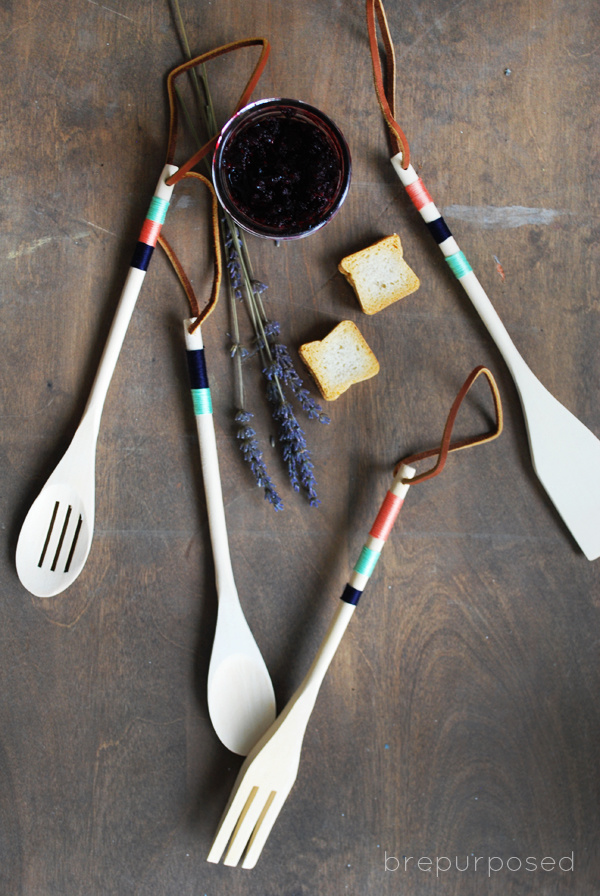 I love these challenges because they always force me to think outside the box and come up with projects I never would have on my own. And now I know what I'm giving all my friends as housewarming presents 😉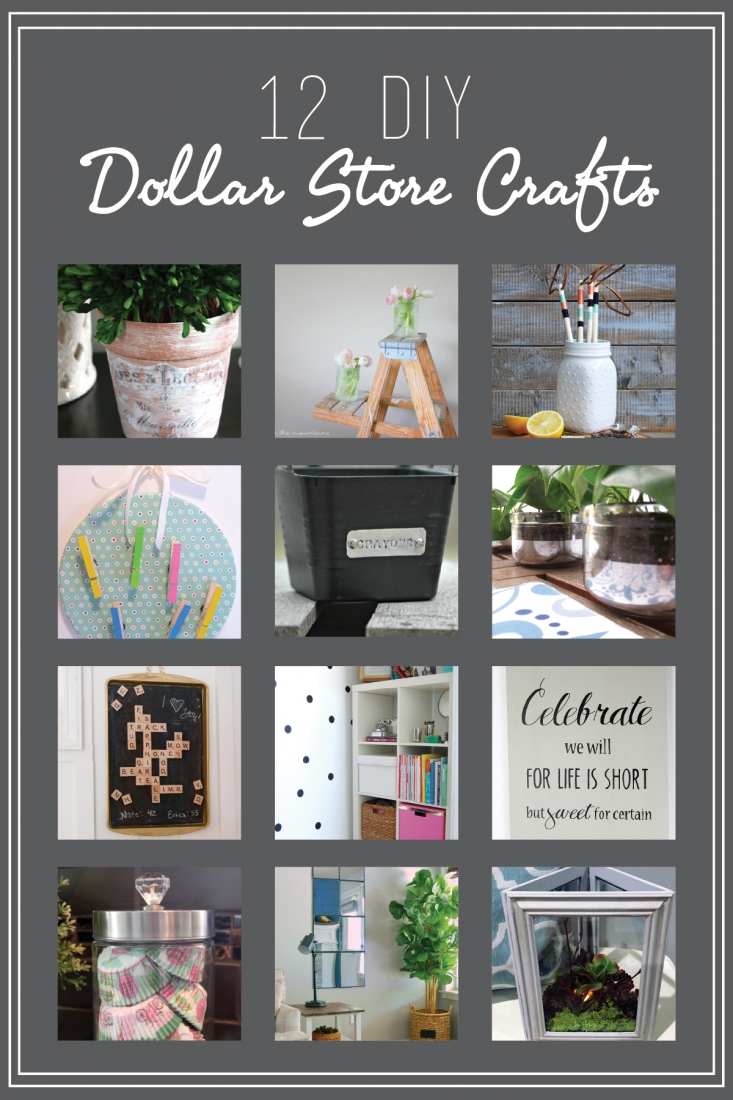 Don't forget to check out all the other fabulous Dollar Store Crafts below!
Have a wonderful Wednesday friends!