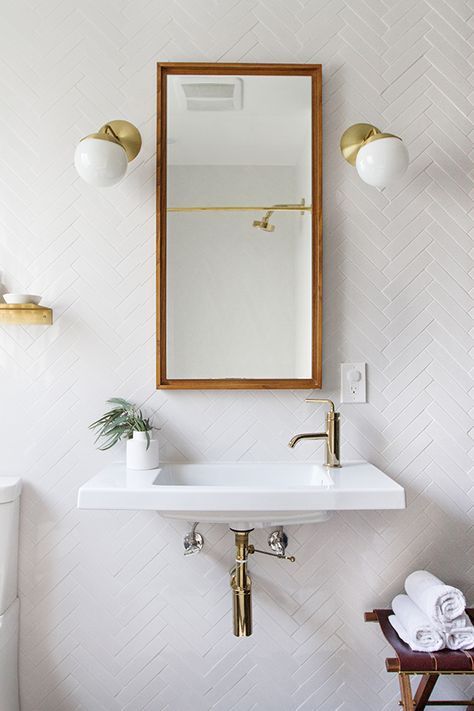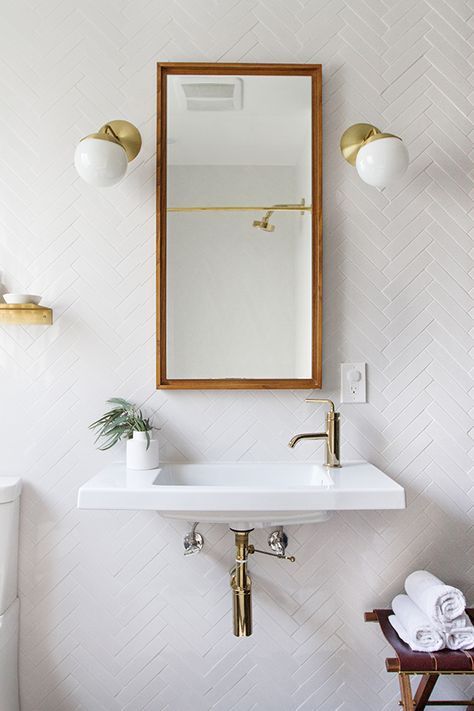 photo cred
Hiiiii guys. Sorry for being the worst blogger ever lately. But I promise I have SO much in store for you guys and can't wait to share. If you've been following along on instagram then you've seen a little bit of the behind the scenes action that's been happening. But if you haven't then I'll share a little update!
Bedroom
We got the new subfloor in but now it's been put on the back burner just for a bit while the bathroom stuff starts up. Once the new walls are built and that mess is somewhat cleaned up then we'll get the new Wood Look Tile from Floor & Decor in! I also got a new rug, new chandelier and new blinds on the way that I'm super excited about.
Bathroom
So the One Room Challenge officially starts NEXT WEEK. YAY! But since we're doing a full gut and major reno of the en suite, we hired a contractor and he got to work this week. This room is gonna be just a smidge different than the laundry room. Way too much plumbing, electrical and moving walls that we just don't trust ourselves to do. Plus we really don't know how to do it ha. Sometimes you just gotta hire a professional and that's totally ok. So things are a disaster right now as walls are getting torn down and the 80s bathroom that once was is no more. I'll be sharing all the official details and plans for the space in my first ORC post next week so stay tuned for that!
Hope you guys have a great weekend!