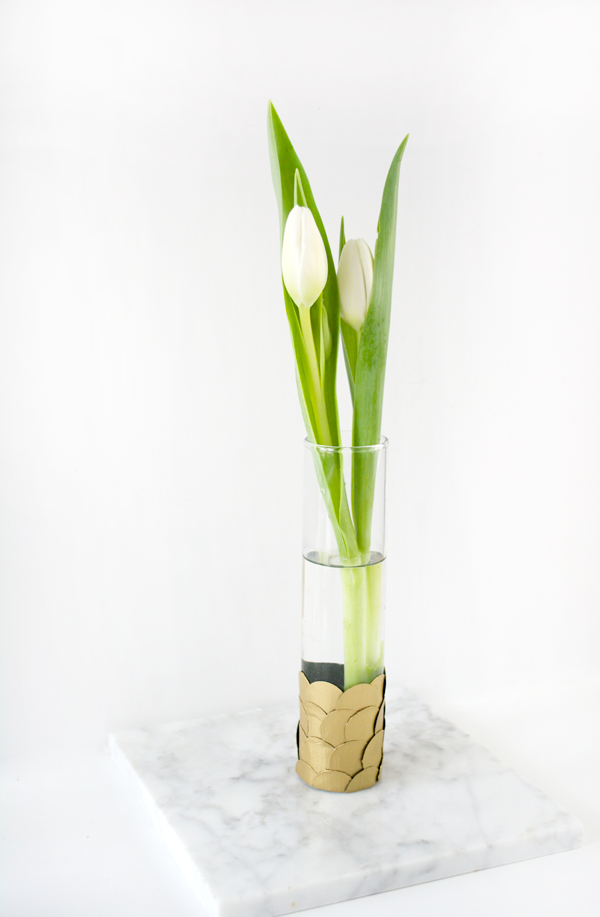 Welcome to our first official Monthly DIY Challenge of 2016! Last month, we recapped our top posts from last year which you can check out here if you missed it. Now don't worry, I'm not neglecting Baby Berto and DIYing my life away. With her late arrival, I was able to knock this project out and schedule it ahead of time 🙂 Our theme this month was Metallic Paint and I came up with this DIY Gold Scalloped Vase.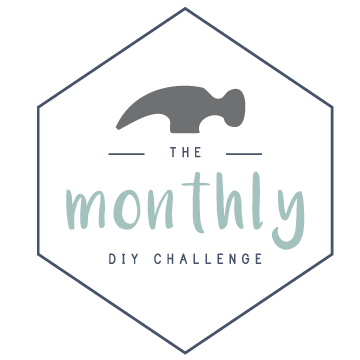 Of course I needed something easy and the possibilities are endless with metallic paint. Spray paint was the first thing that came to mind, but then I took a little trip to the dollar store and found this super thin glass vase. I knew I could fancy it up a bit and somehow a scalloped pattern came to mind. I already had some gold metallic paint. All I needed was a circle paper punch.
DIY GOLD SCALLOPED VASE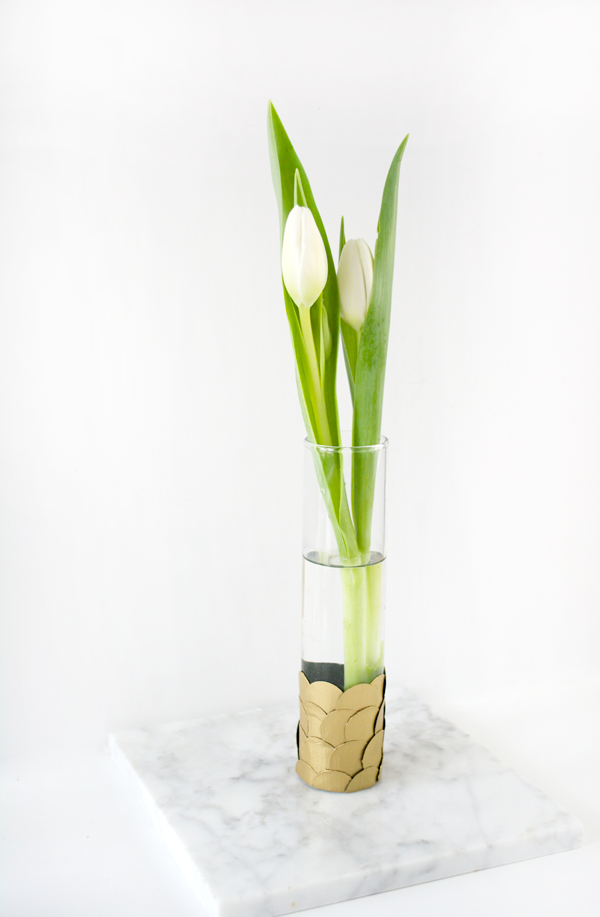 *this post contains affiliate links for your convenience. you can read my full disclosure policy here.*
SUPPLIES
:: Vase
:: Metallic Gold Paint
:: Circle Paper Punch
:: Card Stock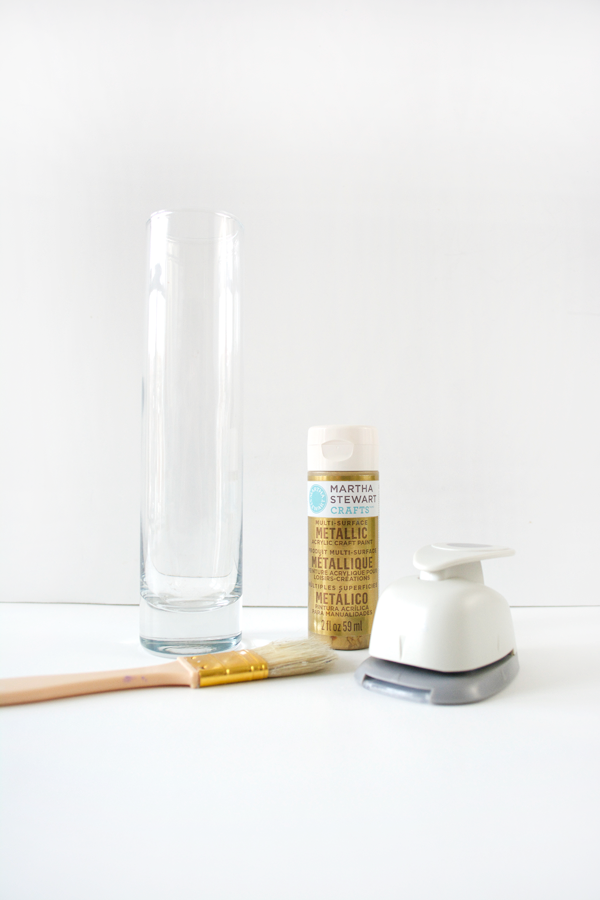 First you'll want to cut out a bunch of circles with your punch. The one I got was 1 inch. I just happened to have a bunch of black card stock, but you can use any color.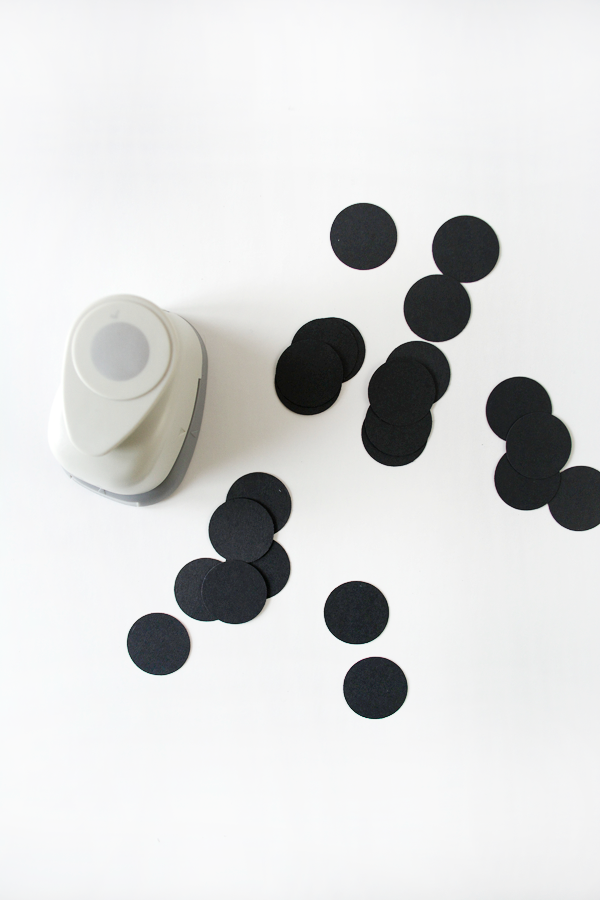 Next up, paint those suckers gold. I did 3 coats.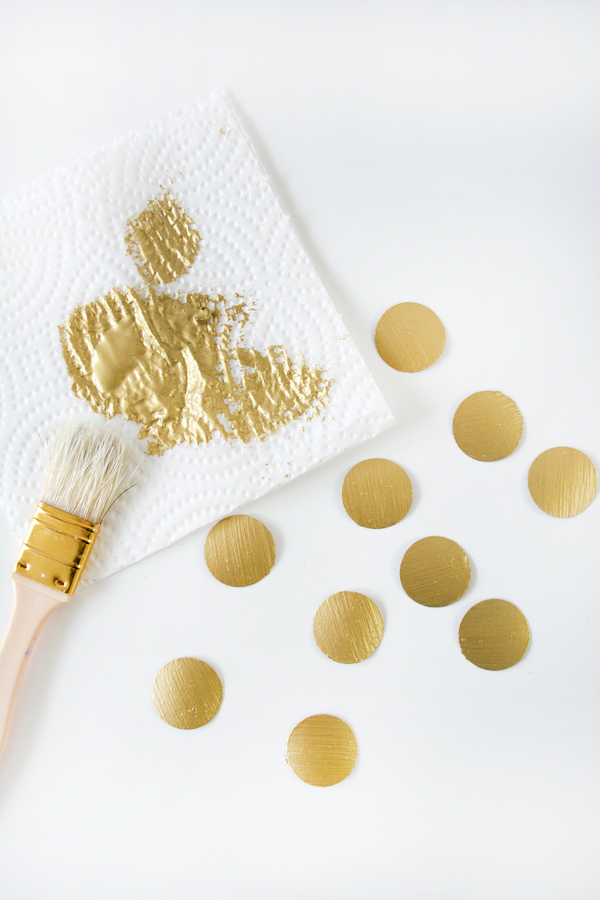 Now for the bottom layer, you'll want to cut your circles in half then glue them down, slightly overlapping one another. I found super glue to be the easiest for this. Be sure to only glue the very bottom of the paper. You'll need to tuck the rest of the circles behind them so you don't want them to be stuck to the glass.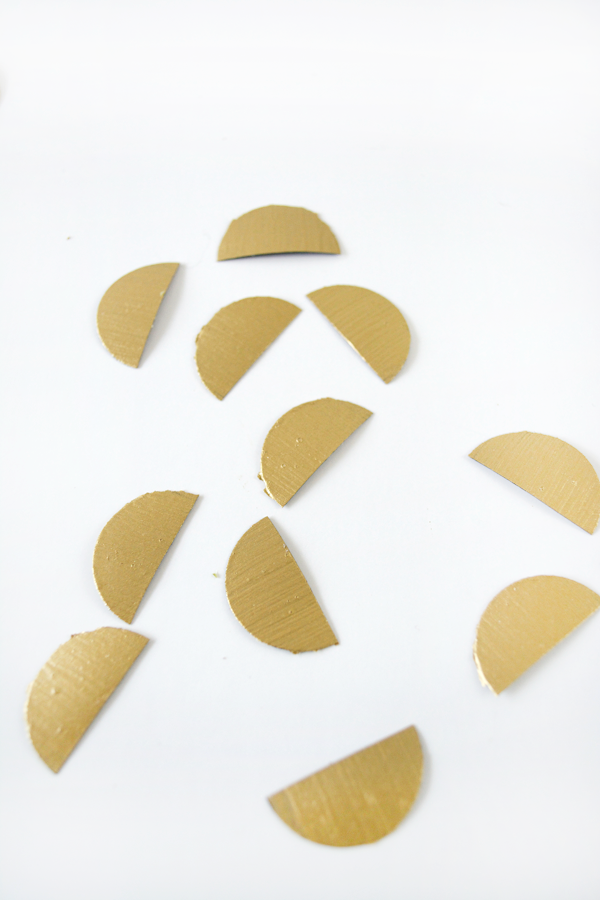 Once you have your bottom layer down, grab the rest of your circles and tuck them behind each other to form the scalloped pattern. I only used glue in spots where it was really necessary. Most of them just stayed in place on their own.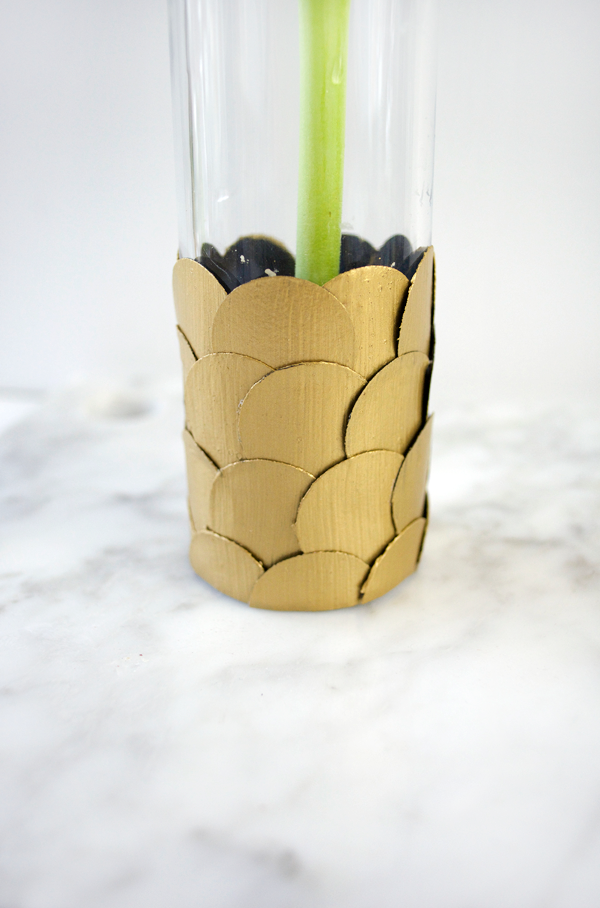 You can go up as high as you want but you can see I did 4 layers. And now this boring little vase looks super glam with my grocery store tulips in it 🙂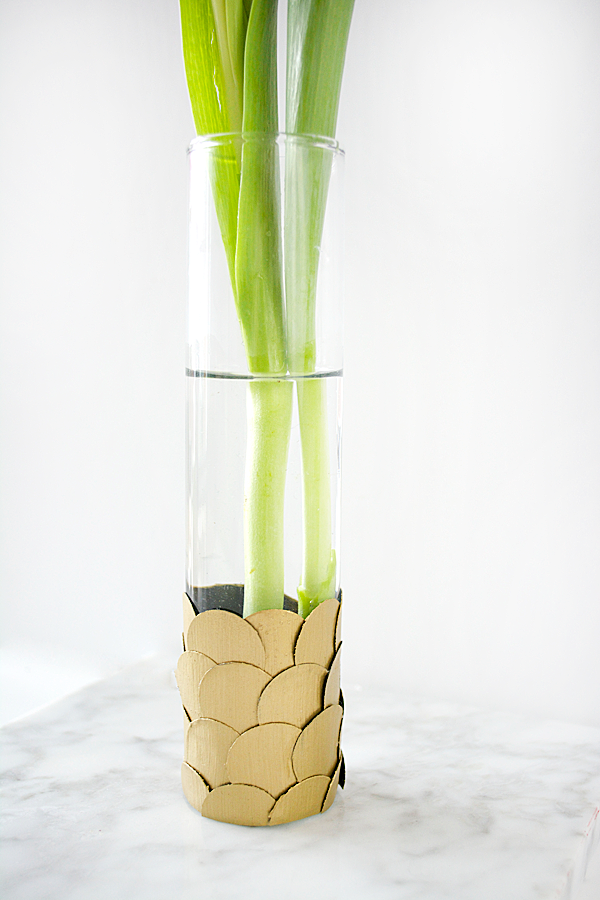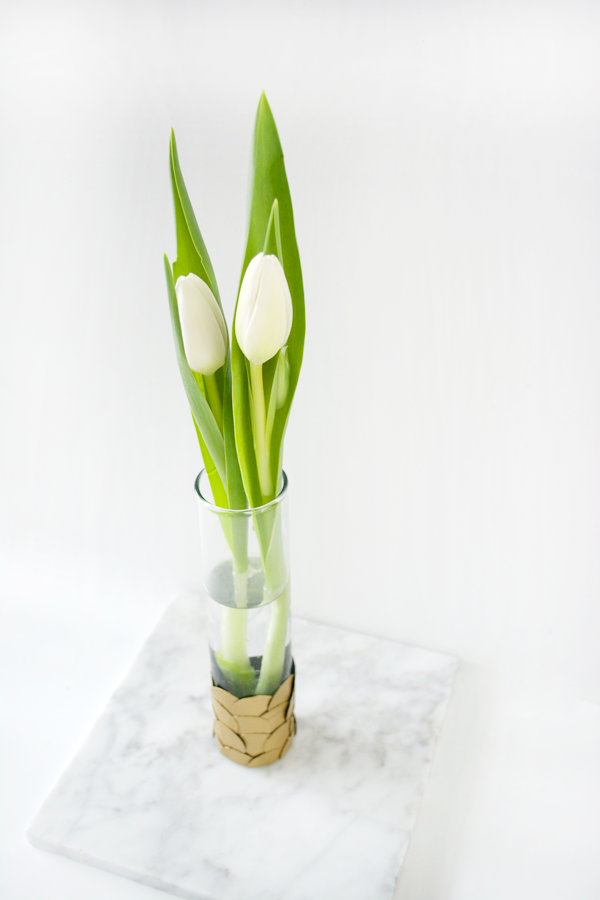 Don't forget to check out all the other Metallic Paint projects below!